Celebrate Oktoberfest in Torrance
Put on your lederhosen, grab a boot-shaped glass and hurry to Torrance to join the Oktoberfest spirit! With 11 top-quality breweries around town, Torrance is the ultimate destination to experience the harvest season. Here are a few of our favorite places to grab a pint:
Alpine Village Oktoberfest
09/07 – 10/27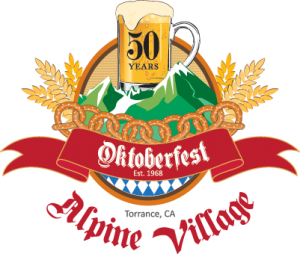 Torrance is home to the oldest and largest Oktoberfest in Southern California. Alpine Village has been hosting it since 1968!
Experience the fun Bavarian traditions by filling up your belly with German fare and Paulaner brews and singing along to the Oom Pah Pah band (these guys traveled to Torrance from Germany just for Oktoberfest!)
Let your kids tag along on Sundays for Family Days, so they can learn all about the German American Heritage and the historic Oktoberfest traditions.
Absolution Brewing Company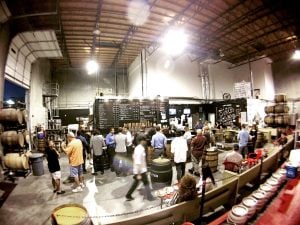 For a fresh take on Oktoberfest, visit Absolution Brewing Company. You'll find handcrafted artisan beers and ales made accordingly to the best of Old World recipes, but with New World ingredients. Choose from 22 farm-to-glass taps, take in a chill atmosphere or dare your friends for a couple darts rounds in their game room.
Zymurgy Brew Works & Tasting Room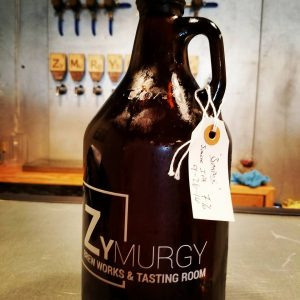 Feel like a true brewmaster at Zymurgy Brew Works & Tasting Room! This unique nano-brewery makes quality beer in small batches, has a rotating selection of brews and offers educational events to help you craft your own beer for personal consumption. How cool is that?
Monkish Brewing Company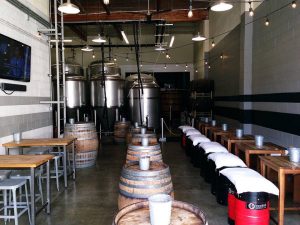 For Belgian and IPA lovers, there's Monkish Brewing Company's tasting room, where you can sample beers and meet the makers behind it. You won't see these anywhere else, so stock up on extra bottles before you leave the tasting room!
HopSaint Brewing Company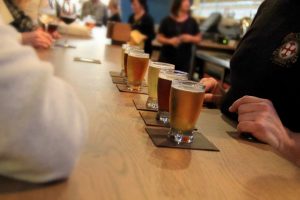 One of the highest-rated breweries by locals, HopSaint Brewing Company is an award-winning brewery all about the experience and community. Bring your friends and explore the selection of 20 full-time and seasonal brews together. Just make sure to come prepared (aka hungry). You'll want to try everything on their menu from beer bites to wood oven pizza and BBQ.
We might be biased, but we can't think of a better place to celebrate Oktoberfest. After all, Torrance is basically the unofficial capital of beer! Are you in?