St. Patrick's Day Deals & Offers 2023
Check out these St. Patrick's Day deals in Torrance!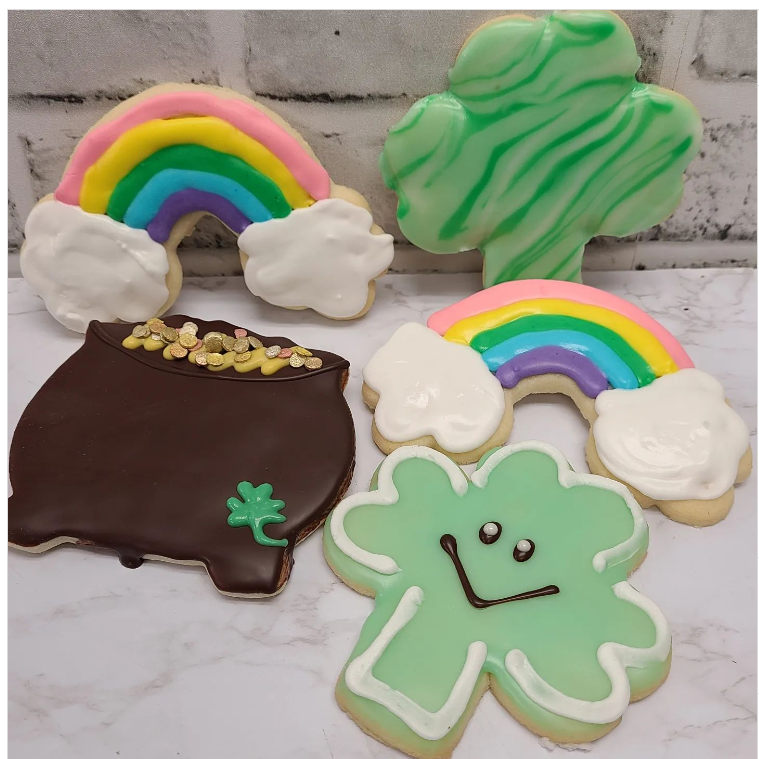 Anyone who receives one of these fun shaped cookies from Torrance Bakery will surely have the luck of the Irish! ☘️
St. Paddy's Day Specials are on the menu through the big shamrock shakin' day – Friday, March 17th!  Get 'em while they're green! ☘️
The Beverly Wilshire – a Ruben inspired pizza💚
The Baba-O'Reilly – 12oz's of delicious beer braised corned beef stacked on artisan rye bread with sauerkraut, Swiss cheese, Kosher pickle, shaved red onion and house Russian dressing☘️💚
The Full Irish – 12oz's of beer braised, roasted baby carrots and cabbage, garlic mashed with Chef Ryan's brisket glaze 💚☘️💚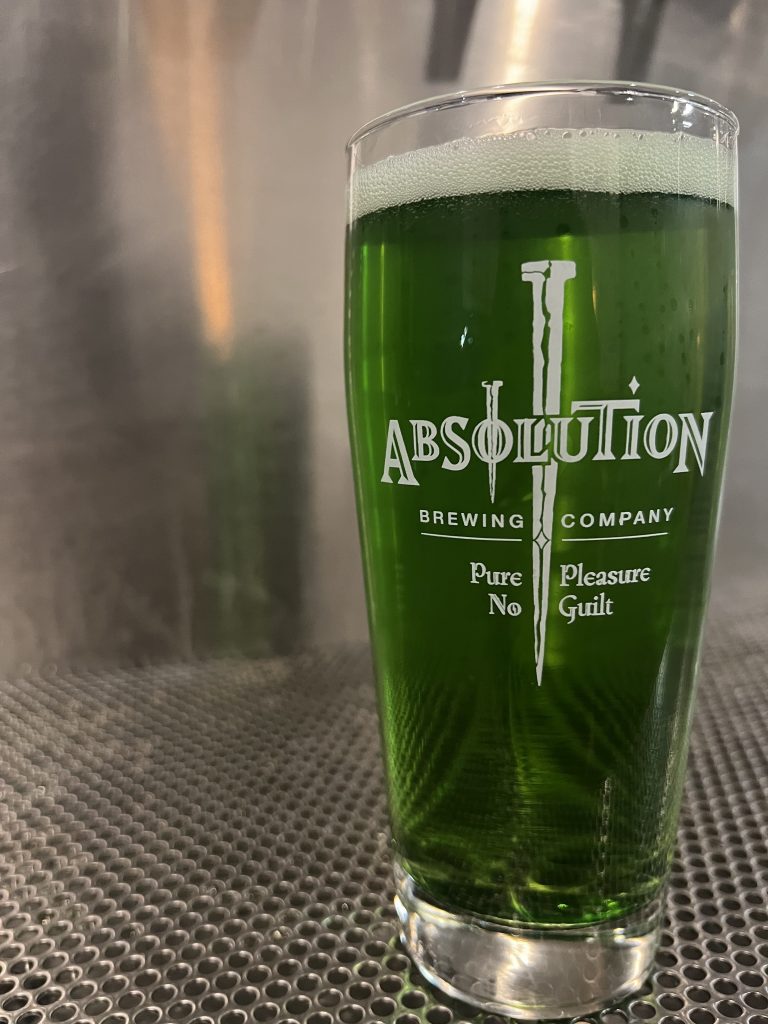 Enjoy a new beer: Nectaronomicon – a double dry-hopped west coast IPA – doubly-delicious!  As luck would have it, it's on tap on Friday! St. Patrick's Day Specials include Lucky Charms and Cardinal Sin Red Ale – $6 pints!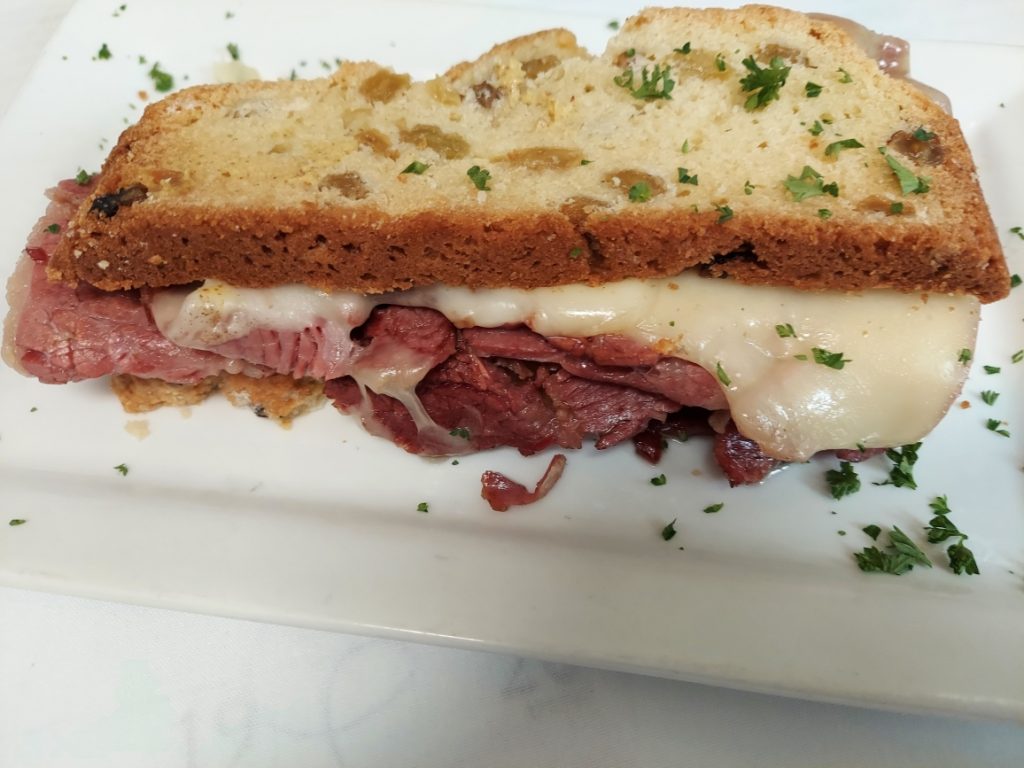 In celebration of St. Patrick's Day, The Depot has happy hour all week from 4:00 PM – 7:00 PM, and . . . will be serving the Chef's house made Irish soda bread with warm corned beef, Swiss cheese, and spicy mustard – all week for lunch and dinner.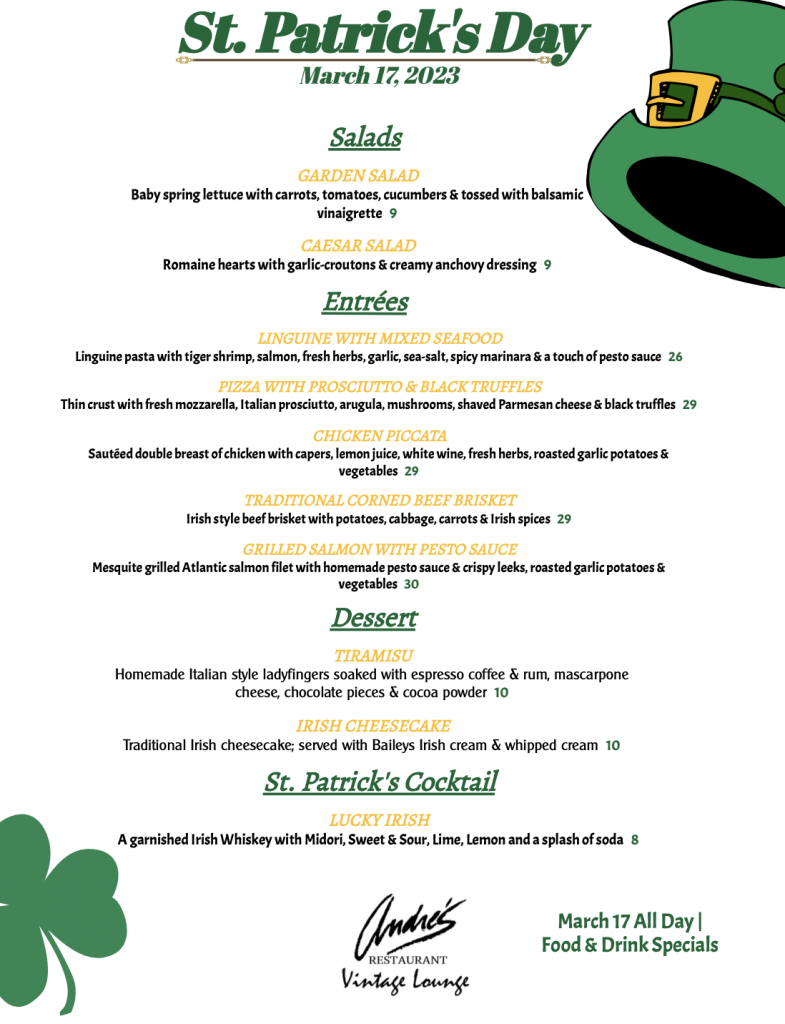 Enjoy a special St. Patrick's Day menu at Andre's! See menu here.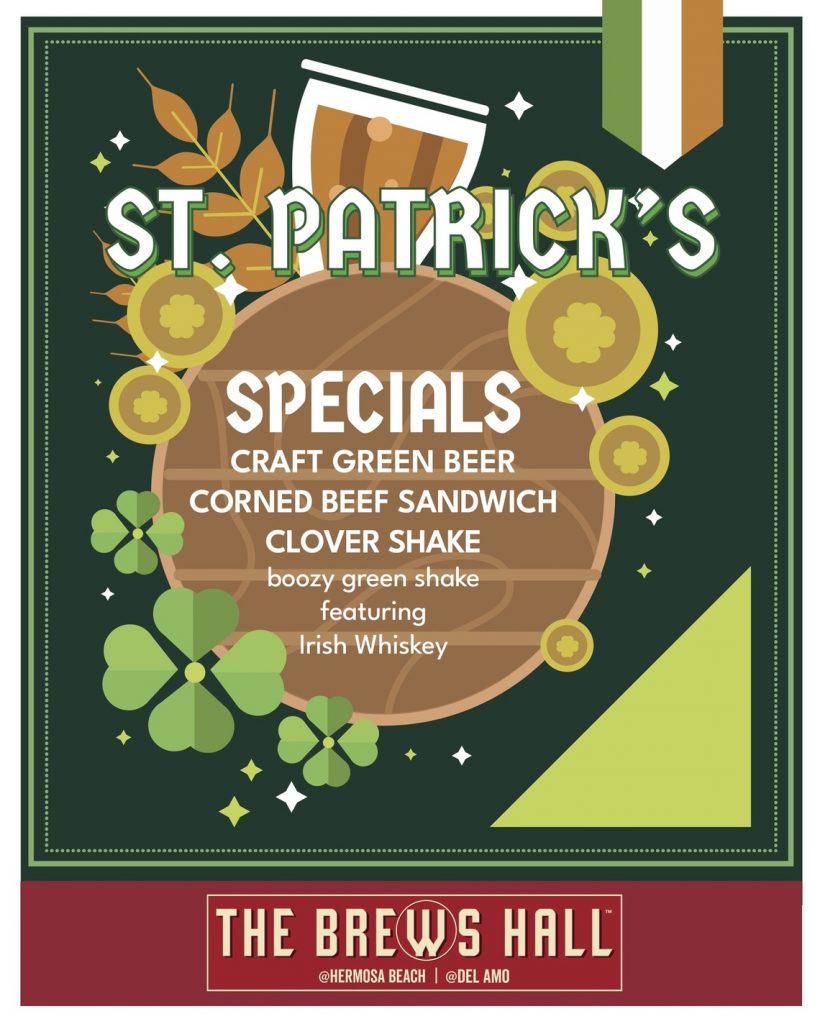 Featuring St. Patrick's Day specials like craft green beer, corned beef sandwich, clover shake and more.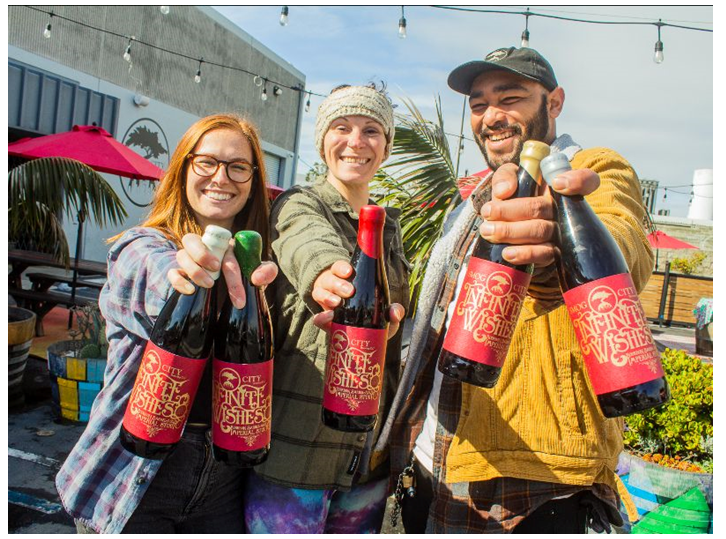 Celebrate Infinite Wishes Weekend at Smog City! There's no green beer at Smog City, but they're still kicking off the weekend with plenty of Irish pride featuring signature St. Patty's themed dishes from their food vendors.
Pasta Selvatica is bringing a little Irish-inspired flair to Italian cuisine, order up a plate of green lasagna verde or spaghetti verdi with a hearty lamb stew. Fresh pasta handmade daily that can't be beat! Looking for a pub classic with a twist? Plant-based BBQ experts Leaf Over Beef are offering up some tasty vegan fish n' chips and an Irish Pub Burger.
It's a Funky Friday night with a live performance from Drugstore Dharma 7-9:30pm