Check out these locations for your next production
There's a very good chance that Torrance can offer the right interior or exterior setting for just about any story you want to film—comedy or drama, big screen or small.
Torrance Beach: No stranger to film, this 1.5-mile stretch of unspoiled SoCal beach offers an uncrowded setting and spectacular views of the Palos Verdes cliffs.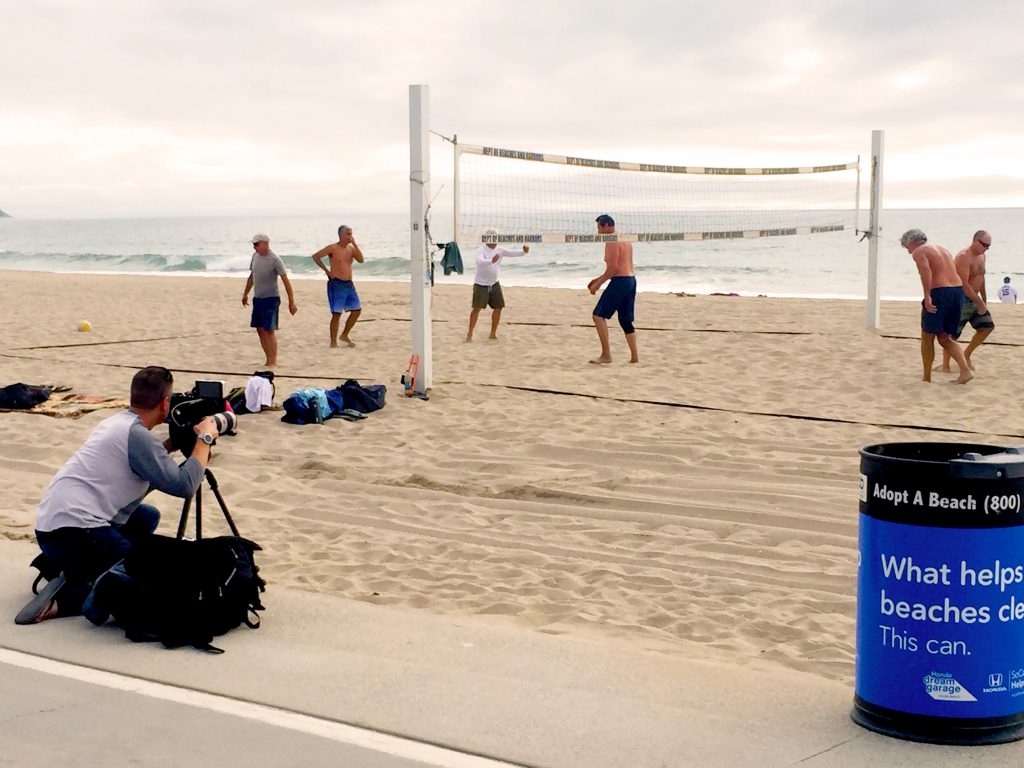 Del Amo Fashion Center: This high-end shopping destination (one the country's largest shopping centers) is a go-to for films. To name drop a few…Quentin Tarantino made it a centerpiece in Jackie Brown, Valley Girls called it home, and Bad Santa used it as a backdrop for mischief.
Torrance High School: Made famous in Beverly Hills 90201 and Buffy the Vampire Slayer, Torrance High School (built in 1917) has the right look and feel for the high school we wish we'd attended.
South High School: American Beauty's Angela (Mena Suvari) attended classes in this 1950's era high school, one of five Torrance high schools.
Torrance Business Park: Jason Bateman threw Kevin Spacey out the window of one Torrance office building (known as Comnidyne) in Horrible Bosses, and there are plenty that would work for your business scene shoots.
Los Arboles (Rocketship) Park: The iconic four-level metal rocket and lunar module replica are a one-of-kind setting for 1960s playground scenes.  And the park's view of the Los Angeles basin is out of this world.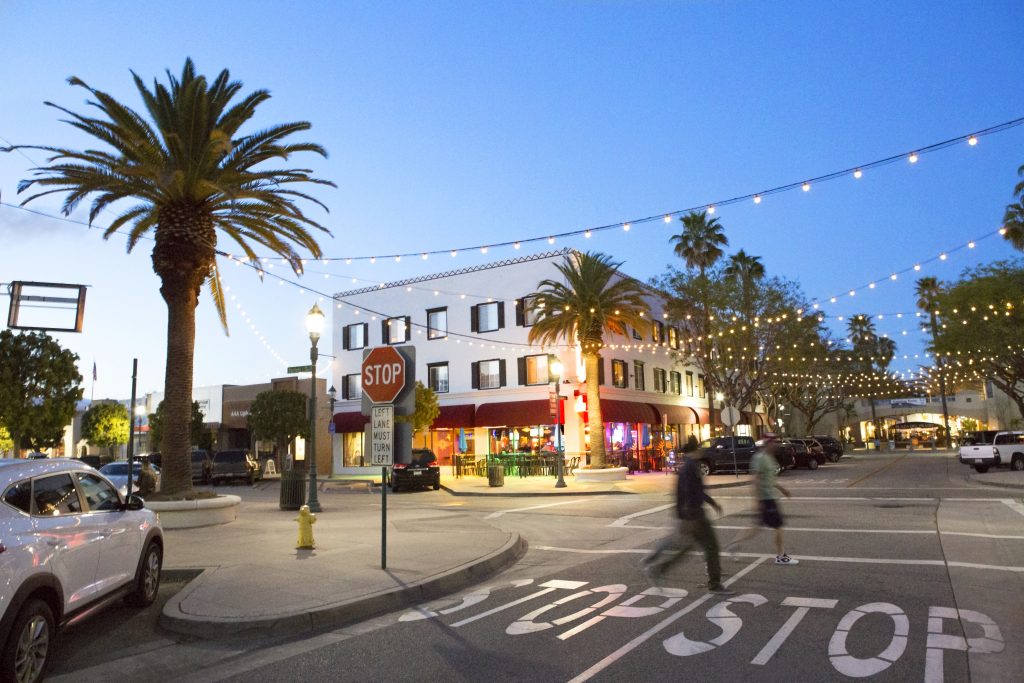 Old Town Torrance: Many of its buildings were erected from 1912 to 1941, including the women's club, elementary and high school, churches, and original library (now a home). Though some of the buildings have been repurposed since their original construction, they feature good bones and have frequently been transformed for period films.
Residential: Wide streets and construction that spans from 1912 to the present provide opportunities to shoot everything from quintessential California homes to neighborhoods that could be found in any U.S. town. Torrance houses have been made famous as the homes of, among others, Buffy (Buffy the Vampire Slayer), Tony Montana (Scarface), and Dirk Diggler (Boogie Nights).
Industrial and warehouse spaces: Though you won't find the White Heat platform James Cagney stood on when he yelled, "Made it ma, top of the world!" and blew himself into film history, there are plenty of cool sites for filming industrial, warehouse and brewery scenes.
Sports fields: Torrance is the birthplace of organized youth soccer in the U.S., so it's no surprise there are lots of parks and sports fields. Among them, the new Murdock Stadium at El Camino College, which replaced the original used in the 2005 remake of The Longest Yard, offers top-scoring possibilities.
Zamperini Field Airport: Torrance has its own general aviation airport named after favorite son, Louis Zamperini. The airport makes a good location for filming and provides helicopter and private plane access for actors and crew.
Hollywood Riviera Studios: Need a studio? Torrance has that, too. Hollywood Riviera Studios is a great place to shoot television shows and movies about television shows (like 2016's Wake Up America!)
Sports Studio: Located in Los Angeles, Sports Studio is the entertainment industry's leading sports service provider for wardrobe, props, casting and product placement.
Interested in a particular type of location? Reach out to Jason Minter at JMinter@TorranceCA.gov for information and permitting support.