Creep it Real in Torrance this Halloween
Hello October, we've been waiting for you! Get a wee bit wicked this Halloween season in Torrance…if you dare. From pumpkins to haunted mazes, carnivals and a Halloween ball, 'tis the spooky season in SoCal's secret city this time of year. Check out our list of events happening in Torrance this month.
22nd Annual Halloween Ball 
Look fab-boo-lous for a good cause at the 22nd Annual Halloween Ball on October 15th. More than 800 people are expected to attend this fun costume event, which supports thousands of children at the Pediatric Therapy Network. PTN provides services for children with special needs, medical concerns, and those at risk for developmental delays. Their annual fundraiser takes place under a ghostly tent hosted by amazing Chef Shafer of The Depot. It includes dinner, a hosted bar, live music, auctions and a costume contest (count us in!). Single ticket prices are $150 for the event, it's worth it…trust us!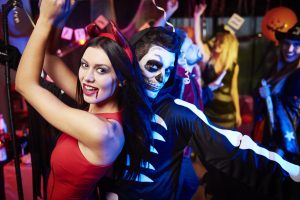 Mr. Jones Pumpkin Patch
It's pumpkin spice everything season, so grab your family and head to Mr. Jones Pumpkin Patch to add a pumpkin into the mix! The family-owned farm has been selling pumpkins for five generations. They offer all types and sizes from extremely large to tiny. Their huge selections include Big Macs (no, not the burger), Fairy Tales, Whites, Jack-B-Littles, We-Be-Littles, Boston Sugar Pumpkins and Gourds. The farm also has all kinds of animals including some you can feed. Rabbits, chickens, goats, ducks…you name it, they are here. Kids can also enjoy an inflatable bounce house and giant slide (yes, adults can go on it too) to have some extra fun after finding that perfect pumpkin.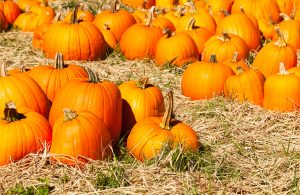 Haunted Maze
Creep it real this Halloween with Revenge of the Ninja, the South Bay's best themed maze. The 3,000-sq. ft. ninja-themed haunted maze includes heart-stopping displays, scary special effects, and nightmarish scare talent. (Bring it on Frankenstein!) It's takes about five minutes to get through the maze and is guaranteed to bring you nightmares (just kidding…not really). The event takes place October 27th-October 31st. On Halloween night, the event also includes a family-friendly Fall Festival Block Party. Keep calm and scare on!
Halloween Carnival
Forget the hocus pocus and join thousands of families at Torrance's annual Halloween Carnival celebration on October 31st. This event includes a costume parade, games, food trucks, craft making and dancing to celebrate the spooky holiday. Don't forget to take your kids trick-or-treating nearby after the event. (Witch better have our candy!)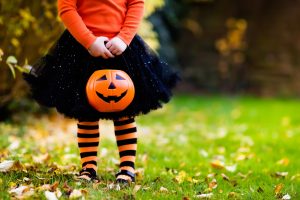 Pumpkin Beer
Our blood type may be pumpkin spice this time of year, but how about a little pumpkin beer to celebrate Halloween this month. Red Car Brewery & Restaurant is currently offering a Pumpkinhead Ale made with all natural, real pumpkin. Several of our other 10 breweries around Torrance offer similar seasonal favorites. Here's the perfect costume idea for all you beer lovers out there…dress up as a pint of beer. Drink a beer, while you're a beer. #BestCostumeEver
Escape Room 
Double the trouble at the first ever South Bay Escape Room this October. Test your skills and see where the real wicked magic happens this Halloween season. Visitors have 60 minutes to solve puzzles and find the final clue to escape the room. The real question…can you make it out alive? (Just kidding). This event takes place in the basement of a real former mortuary (eek!) Mixing a little bit of local history with spooky, fictional fun. This event also benefits the Volunteer Center. There are only a few tickets left.
Let's get spooky in Torrance! These are just a few reasons why you should consider spending Halloween season here. We put a spell on you…and now you're booking a trip to Torrance today. Happy Halloween!