Discover Unforgettable Shopping in Torrance
Located along the Southern California coastline and featuring sunny days year-round, Torrance has become a shopper's dream destination. Did we mention we're home to the one of the largest shopping malls in America? Yup, 2.5 million square feet of shopping bliss! Here are a few ways you can treat yourself to a premier retail destination in Torrance!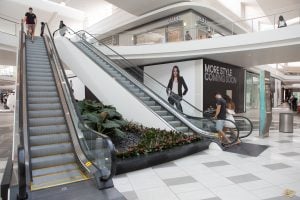 Hit the Beach
Start your Torrance getaway with a leisurely stroll along Torrance Beach. This uncrowded, 1.5-mile stretch of pristine coastline is home to the starting point of The Strand, SoCal's 22-mile bike path. Breathe in the fresh ocean air and take in the beautiful views of the Palos Verdes Peninsula. What a great way to start the day!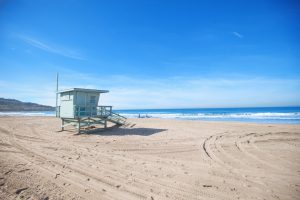 A Taste of Hawaii
After your stroll, you're probably a bit hungry. Head on over to King's Hawaiian Bakery & Restaurant, their iconic sweet bread from dinner rolls to hot dog buns are soft and sweet. Those same sweet rolls are used to make their fantastic French toast. Need we say more?
Del Amo Fashion Center
After breakfast, you'll be steps away from Del Amo Fashion Center to start your shopping spree. Chic and distinctive, Del Amo Fashion Center is the South Bay's premier retail destination and one of the largest shopping malls in America. (It's huge!) Featuring three levels of luxury shopping, more than 200 stores, an outdoor village and numerous dining options. Get ready to shop until you drop!
We know the mall is huge, and we don't want your feet to get tired. Take a break with a nice pedicure at Sugar Nail located inside the mall. And while you're at Del Amo, you don't want to miss out Din Tai Fung! This one-of-a-kind restaurant specializes in soup dumplings and noodles. You can even watch chefs make the dumplings through the kitchen windows. How cool!
Buttermilk Sticks & Old Torrance
After a day at the mall, treat yourself to something sweet from Torrance Bakery in Old Torrance. Be sure to grab their Buttermilk Sticks, a cross between a churro and a donut. (It's amazing!) While you're in the area, stroll down to Historic Old Torrance. This charming area is populated with historic buildings and feature a variety of shops and local eateries for every taste.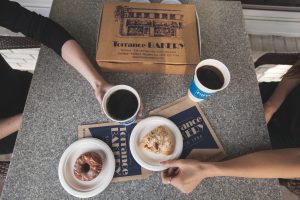 Stop & Smell the Roses
After a day of shopping, it's always good to stop and smell the roses. What better place than the South Coast Botanic Garden? Bursting with color and a variety of plant and wildlife, this local treasure is a spectacular site to behold. A year-round attraction, the garden is truly one-of-a-kind.
Pack your bags and head on down to Torrance for one unforgettable shopping experience. Learn more about Torrance and book your stay here.