Eats, Treats, & Explore: What's New in Torrance in 2018
It's out with the old and in with the new in Torrance! 2018 is bringing new (and tasty) restaurants and things to do in SoCal's secret city. Check out our list of some of the newest places worth exploring in Torrance this year.
Let's Eat!
Calling all ice cream lovers! Bruster's Real Ice Cream is Torrance's sweetest new dessert shop and a must-stop while you're here. Bruster's just opened before the New Year and is already getting rave reviews (ice cream, duh!) The shop serves 24 delicious flavors of ice cream, yogurt, sorbet, sherbet and Italian ices. Local tip – bring your furry friend and they'll be treated to a doggie sundae!
Let the fire spread from the Stonefire kitchen to your heart! Torrance's newest restaurant is opening this January and we couldn't be more excited! We are already salivating over their ribs, pasta, sandwiches, salads, pizza, and other goodies. Hello grill master!
We are soy into Curryfornia! Torrance's newest Japanese curry restaurant opened two months ago and is already a local favorite. Here you can customize your curry from mild to extra hot and everything in between. Keep calm and curry on!
Torrance is known for our amazing Japanese restaurants. Well say hello to our new friend, Mo-Mo-Paradise. The restaurant recently opened its doors and offers a wide variety of international and local meats and vegetables that are cooked shabu shabu or sukiyaki style at your table. Talk about combining traditional Japanese with a modern twist! We hear their cream sodas ain't too shabby, either.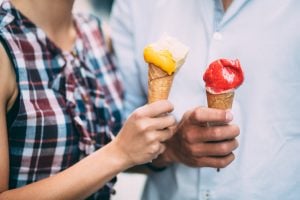 Explore
We will, we will rock you at the South Coast Botanical Garden. Get your body moving and grooving with their new musical garden installation! A selection of trails throughout the 87-acre garden now include music. The garden is also getting a facelift throughout the year including their 2-acre rose garden, which is expected to reopen in March. We dig it.
Shop and snooze at Torrance's Del Amo Fashion Center. For $10 an hour, you can literally shop until your drop and then take a nap. Four NapinPods were recently installed at Del Amo, which is one of the largest shopping malls in America. The pods include a lounger bed and a few other amenities. There is always time for a nap in Torrance.
Get ready to bring your A-game. A virtual reality experience is coming to the Del Amo Fashion Center this January! Survios is opening its first-ever arcade at the mall, which will include a handful of gaming stations. Slip on a headset and be transformed into a land far away. Let the games begin in Torrance!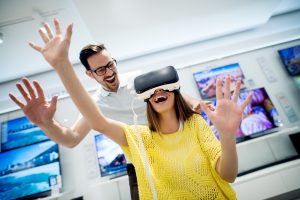 There is so much to experience (and eat) in Torrance this year, book your trip today and make 2018 your best year yet!