09/24/2021 - 09/26/2021
Downtown Long Beach
Long Beach Grand Prix
The Acura Grand Prix of Long Beach is much more than a race weekend: it is a three-day, two evening festival, combining world-class racing with a wide variety of activities for the whole family, all taking place on the streets of downtown Long Beach.
More than 185,000 fans will see five exciting racing events headlined by the NTT INDYCAR SERIES, the same cars and stars that run in the Indianapolis 500 each year. In addition, North America's top sports cars, drifting, historic race cars and Robby Gordon's jumping SUPER Trucks will be showcased during the weekend.
Off the track, the Acura Grand Prix will have the popular Lifestyle Expo and Family Fun Zone that combines family-friendly activities with a show featuring the latest in home, automotive and personal products. There is also a Food Truck Experience with food trucks from all over L.A., the Mothers Exotic Car Paddock (Sunday only) and race driver autograph sessions from all racing series.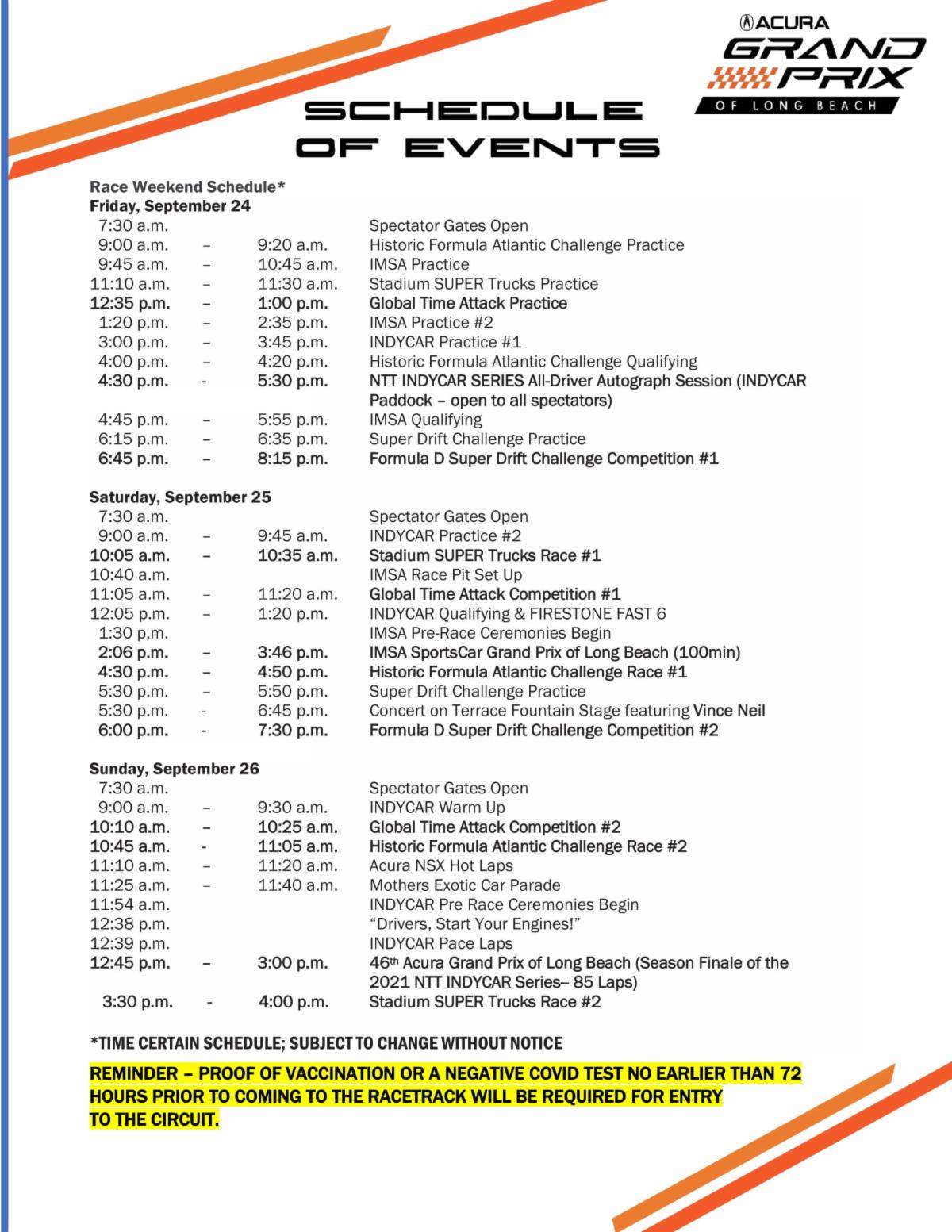 The City of Long Beach has issued new COVID protocols which may impact some guests attending the Sept. 24-26 Acura Grand Prix of Long Beach race weekend. The City's latest order requires masks in all outdoor and indoor locations, plus proof of vaccination OR a negative COVID test within 72 hours prior to the event to enter the gates. Please read the requirements here:  COVID 19 Info.