12/31/2021 - 01/01/2022
Torrance
New Years Specials & Events
Join us in Torrance for these New Years specials and events!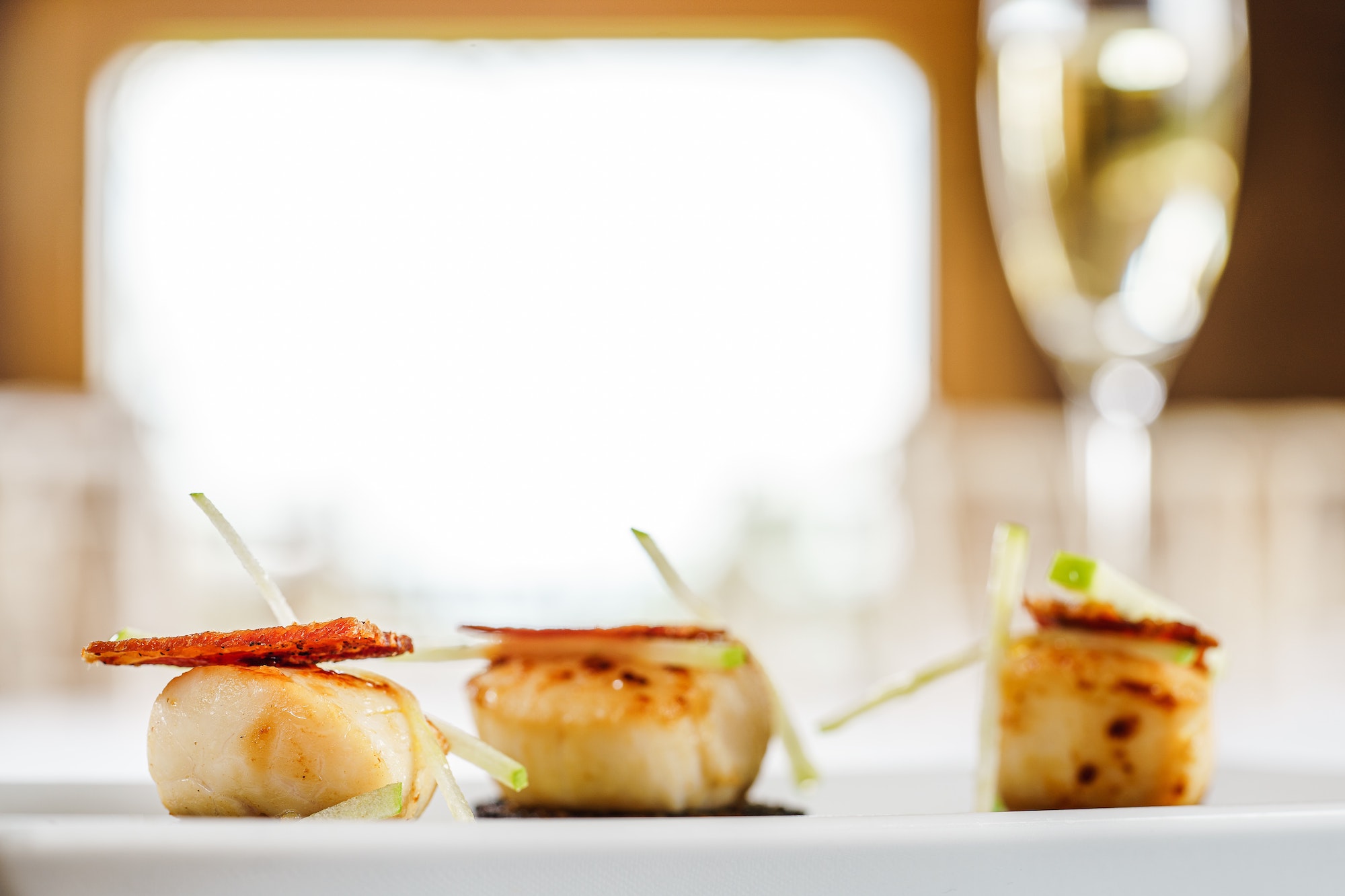 Enjoy a special New Year's menu! See it here!
Date: 1/1 – Holiday menu starting at 11:00 AM for lunch + dinner service
Where: 21 Square Kitchen at the Torrance Marriott – 3635 Fashion Way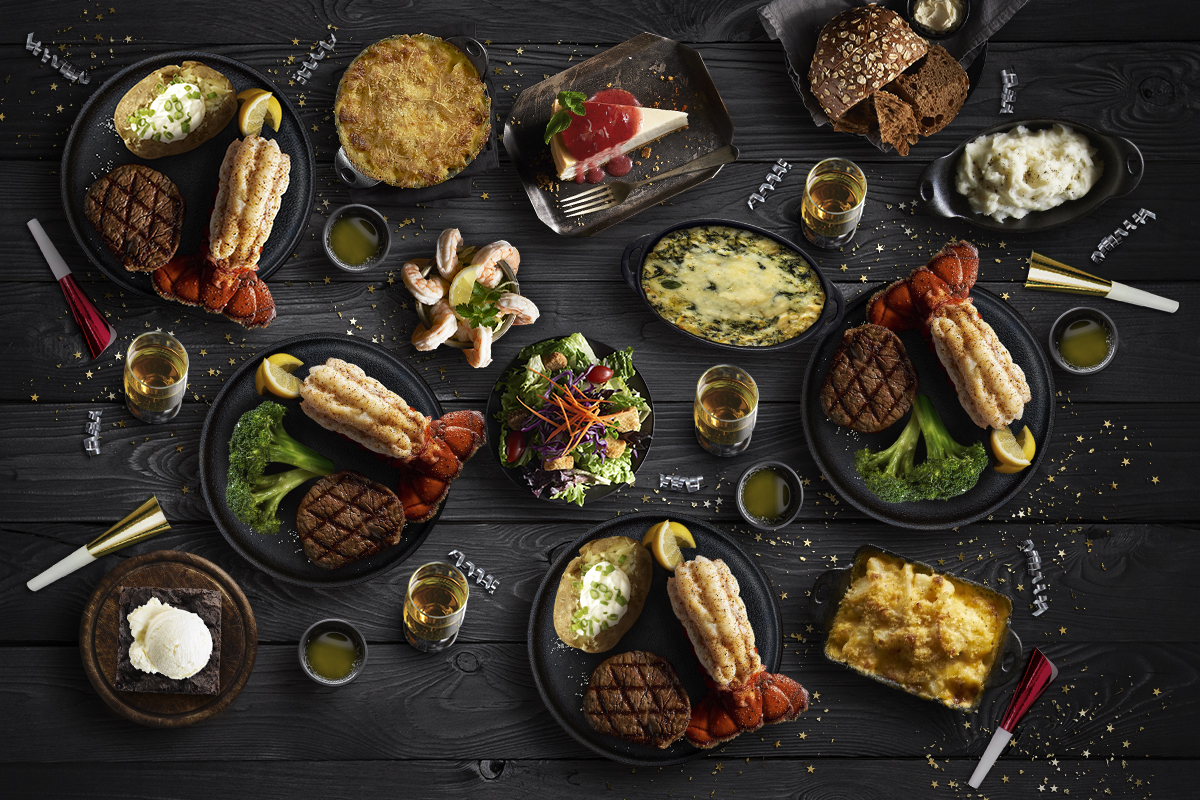 The restaurant is offering a New Year's Eve Pack for dine-in and takeout (starting at $55 per person) that consists of 1 Steakhouse Starter, 2 Filet Mignons, 2 Fresh Atlantic Lobster Tails, 4 Classic Sidekicks, 1 Dessert, 2 Prosecco Splits, and Sweet Molasses Bread. The first 100 orders receives a special surprise. Additional takeout options include the Holiday Family Meal to-go ($99, serves four), which is available through Jan. 1, consisting of four 8-ounce servings of Prime Rib with choice of Home-style Mashed Potatoes or 5-Grain Rice Pilaf, Fresh Broccoli with Garlic Butter, Horseradish, Au Jus, Molasses Bread and eight Chocolate Chip Cookies. Prime Rib a la carte is available to go in quarter ($149.99, serves six to eight) or half ($279.95, serves 12 to 14) portions. (Note that these pre-orders must be placed 24 hours in advance.) Order online at blackangus.com or call 310-370-1523.
Date: 12/31
Where: Black Angus Torrance – 3405 Carson St.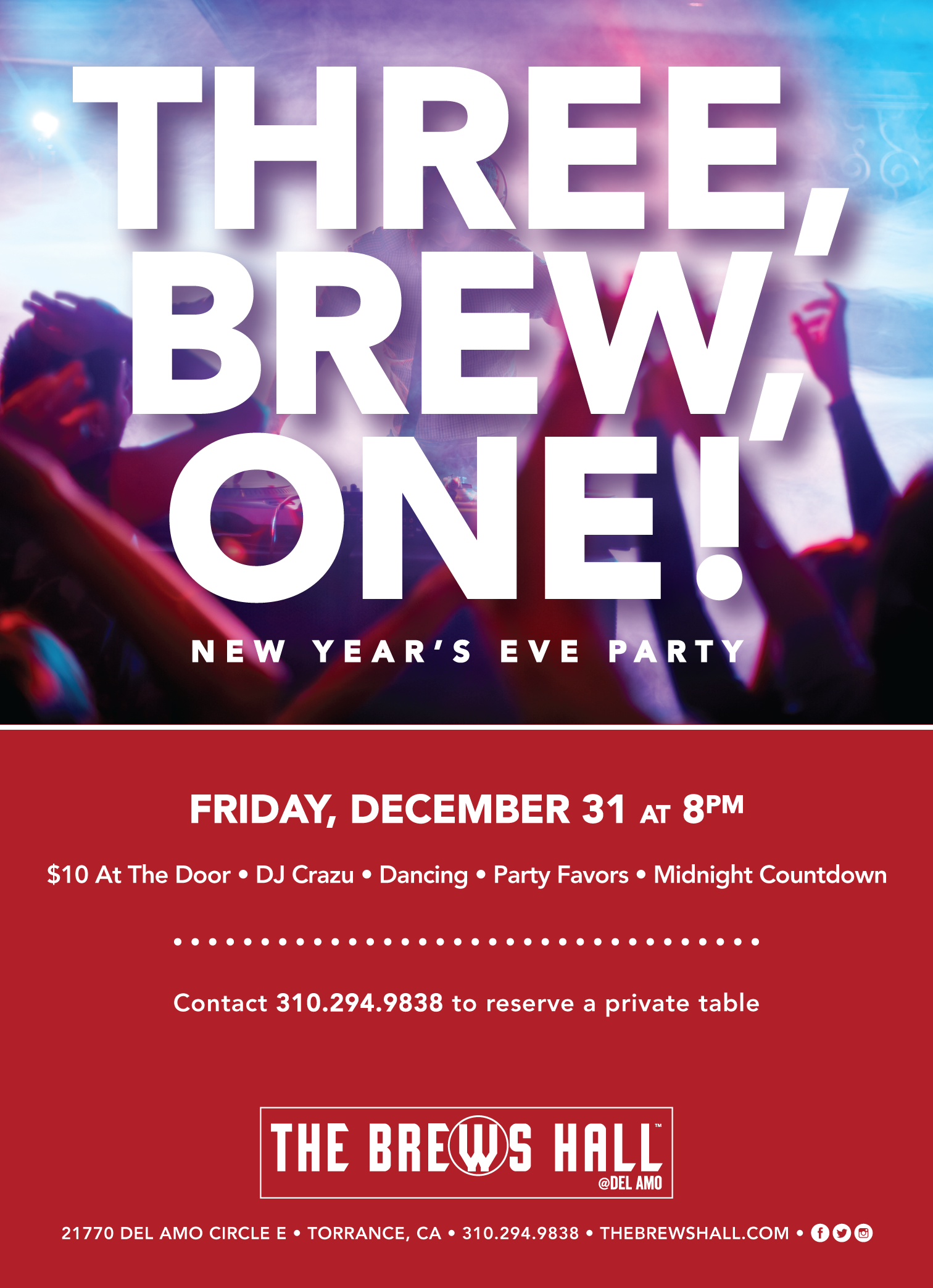 Enjoy dancing, music, brews and more!
Dates: 12/31 starting at 8pm
Where: The Brews Hall – 21770 Del Amo Circle E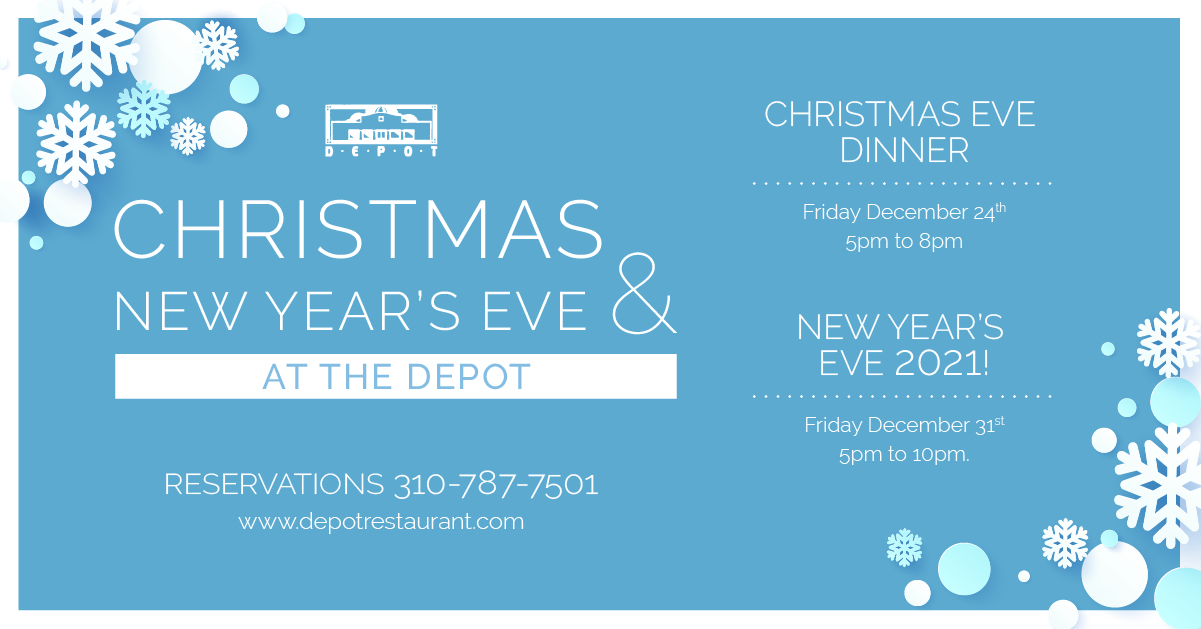 Enjoy New Year's Eve at The Depot! For reservations, call (310) 787-7501.
Dates: 12/31 5pm – 10pm
Where: The Depot – 1250 Cabrillo Ave.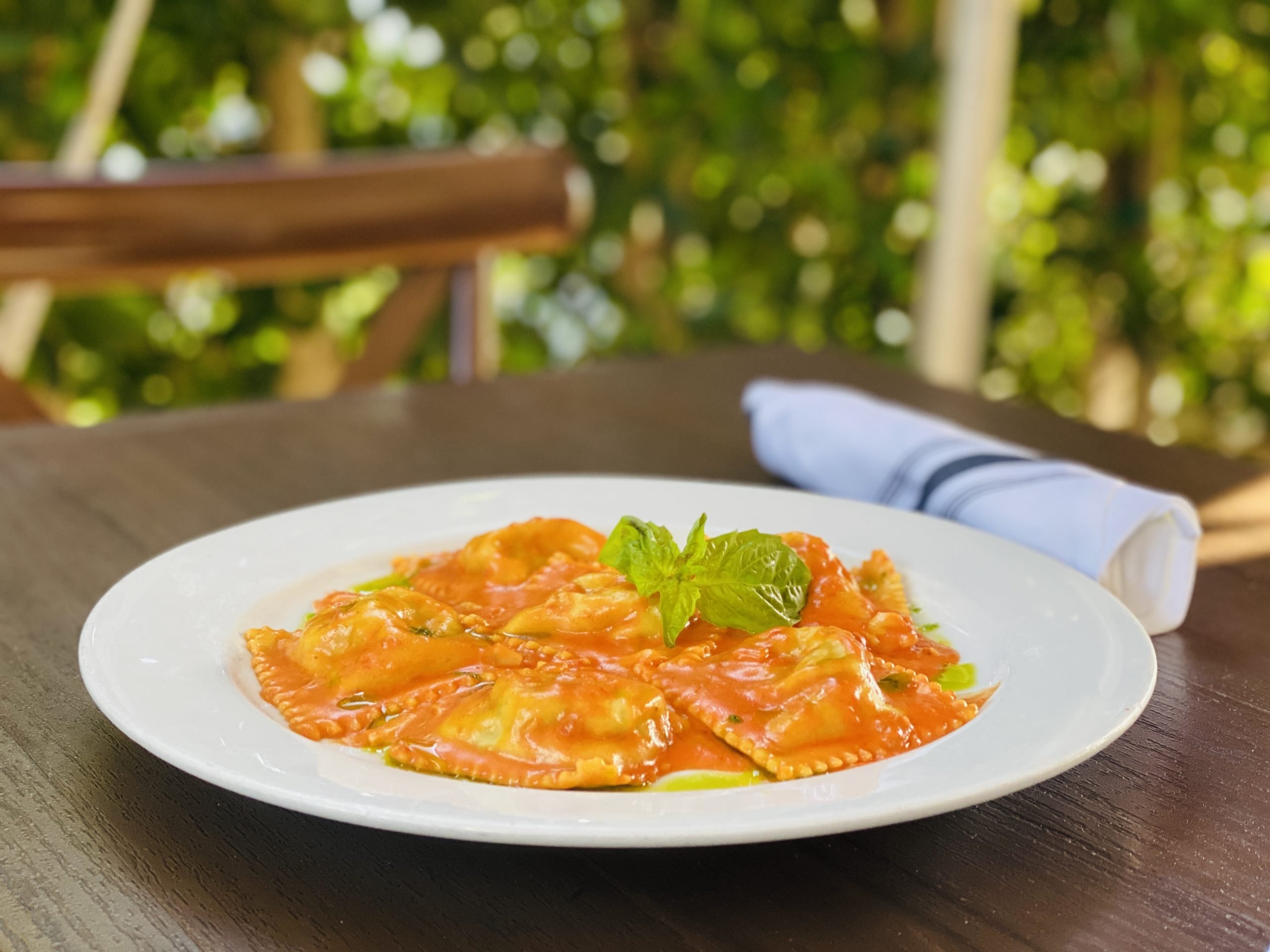 New Year's Eve Special: Lobster Ravioli for $32! Handmade ravioli stuffed with sauteed lobster tail, parmesan, shallots and fresh herbs in a creamy vodka sauce. Reservations Recommended. www.GaetanosOnline.com or call 310-326-3354
When: 12/31
Where: Gaetano's – 2731 Pacific Coast Hwy.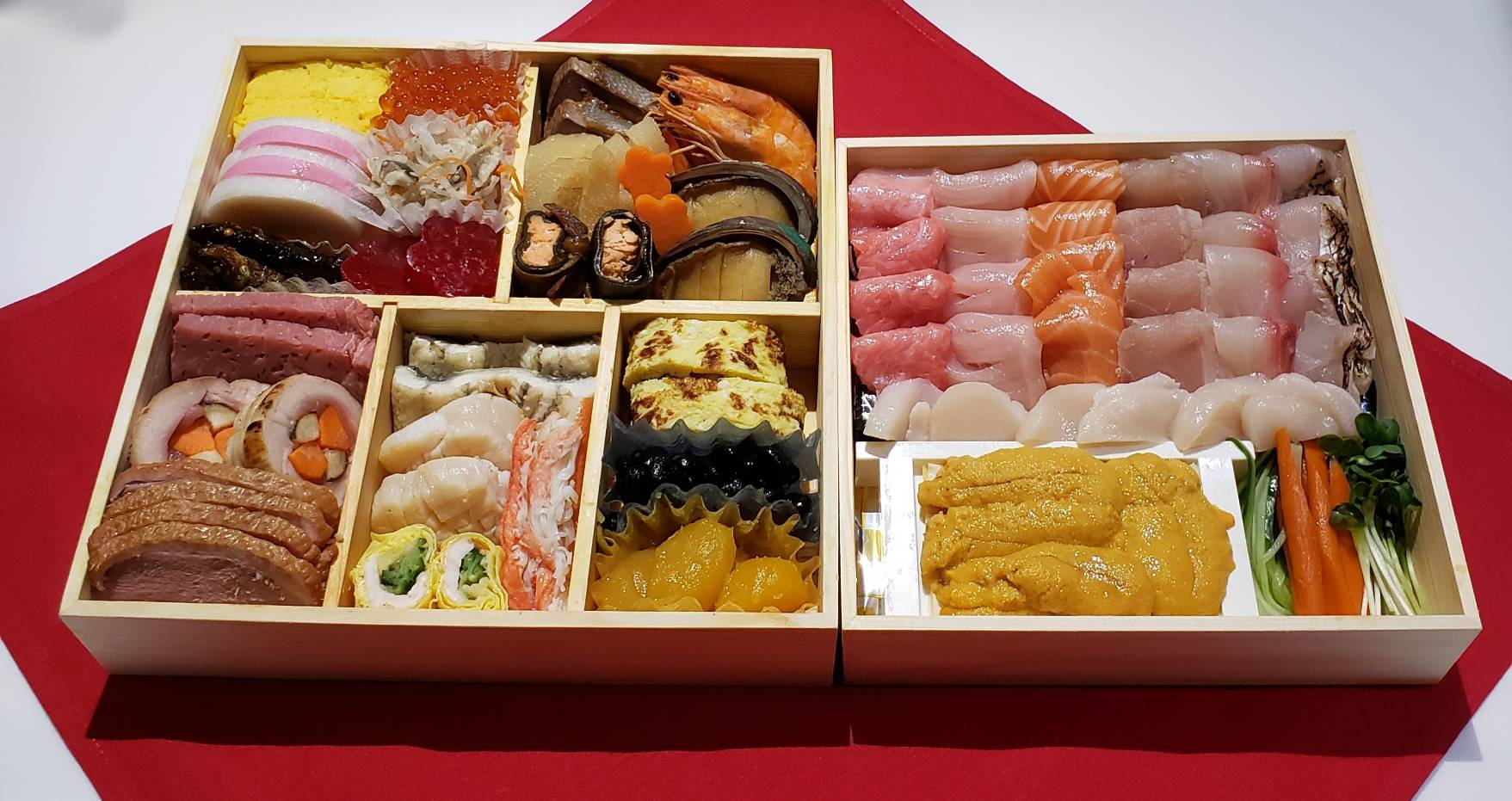 Enjoy a Large Osechi Set ($280) or Sushi Platter ($150).
Dates: Pre-order by Tues. 12/28. No same day orders
Where: Ise-Shima (Miyako Hybrid Hotel) – 21381 South Western Avenue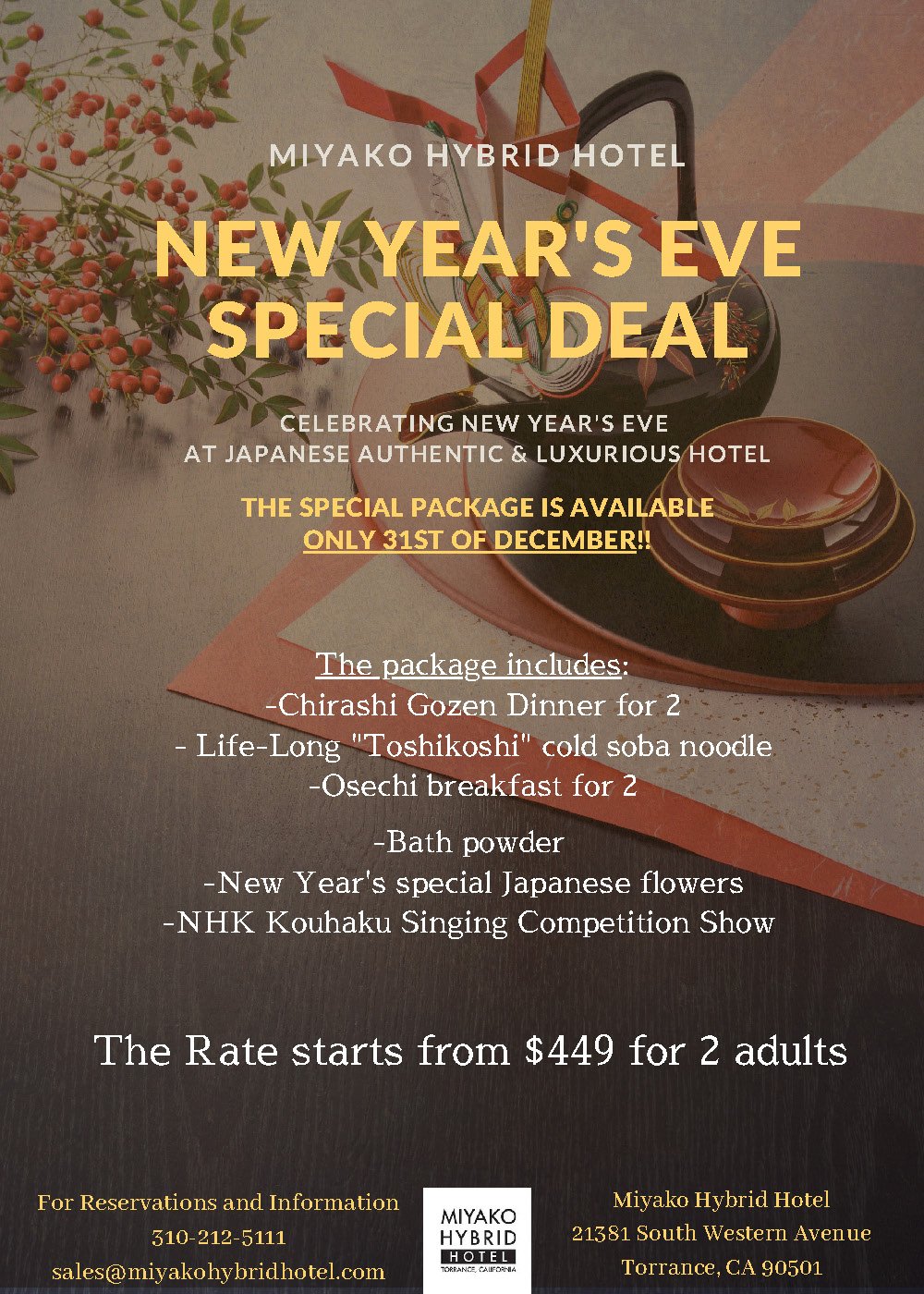 Enjoy a special package for two from the Miyako Hybrid Hotel! Includes Chirashi Gozen Dinner, Toshikoshi soba noodles, Osechi breakfast, bath powder, New Year's special Japanese flowers and NHK Kouhaku Singing Competition Show!
Dates: 12/31
Where: Miyako Hybrid Hotel – 21381 South Western Avenue