Super Bowl LVI & Torrance Special Offers
Super Bowl LVI will be the 56th Super Bowl and the 52nd modern-era National Football League championship.
The game is scheduled to be played on February 13, 2022, at SoFi Stadium.
Make Torrance your hub for the Big Game with these specials!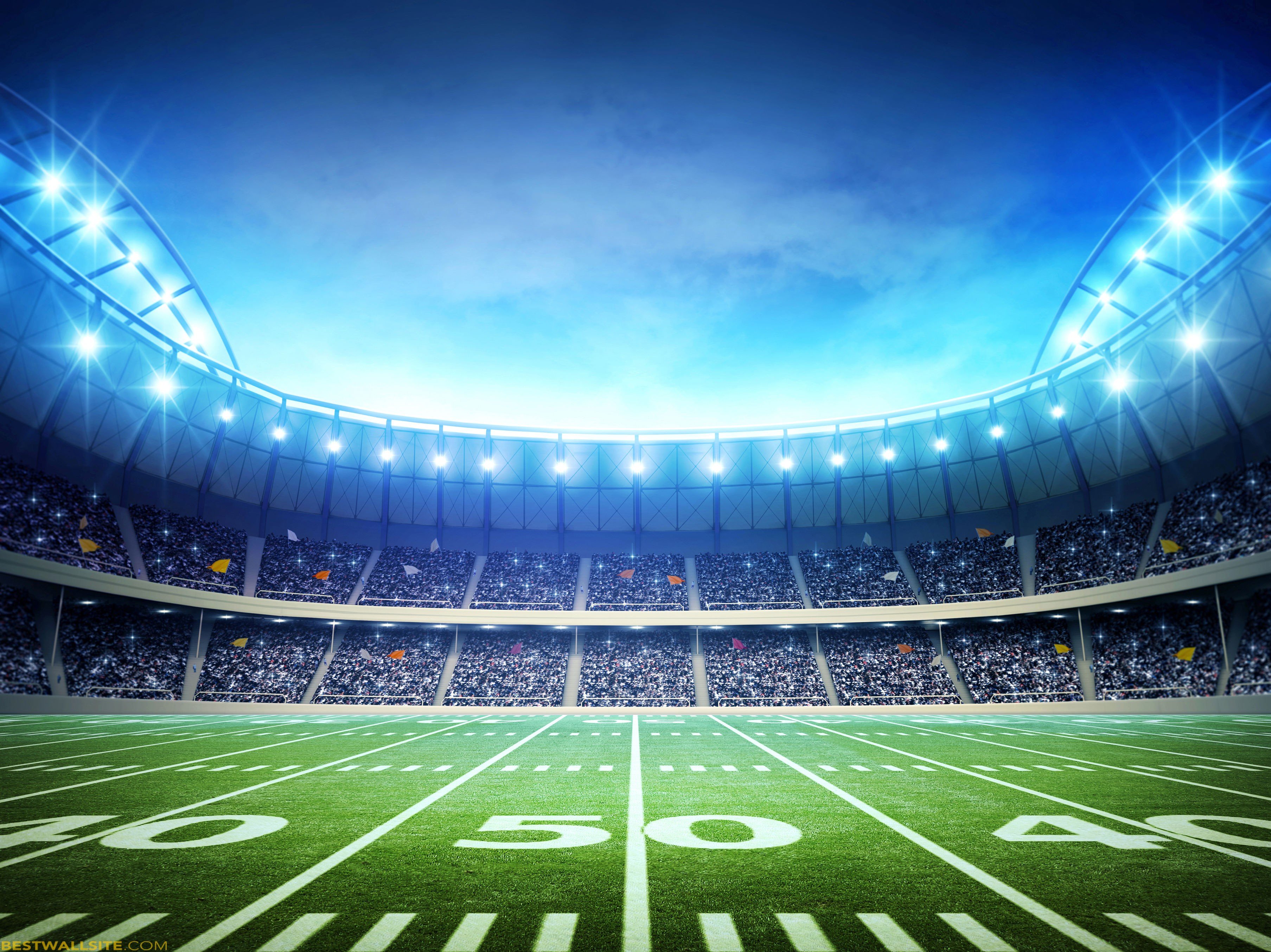 Take in the game on their high def TV's while snacking on everything from flatbreads and wings to burgers and beer.
Time: Sun. 2/13
Address: 3635 Fashion Way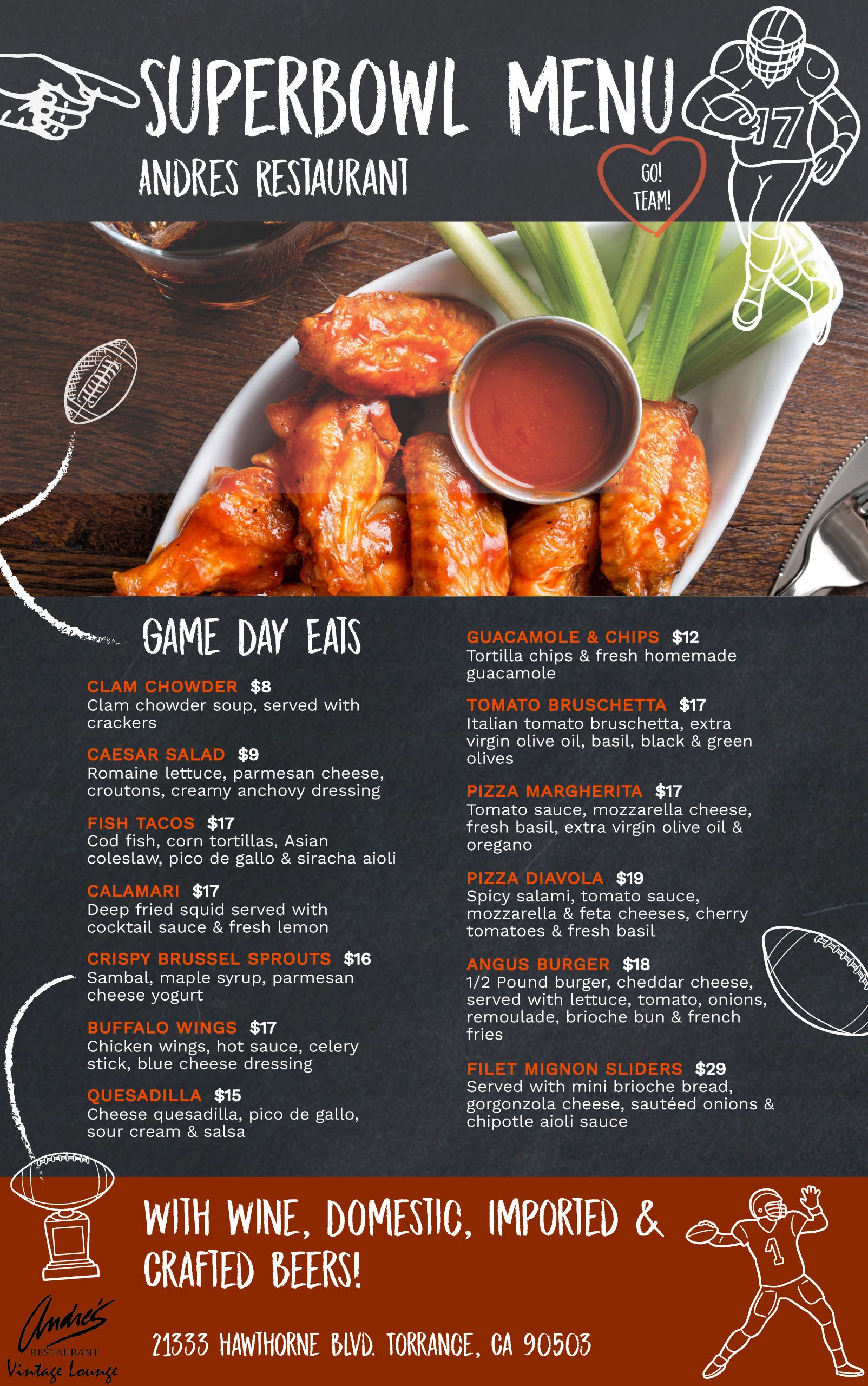 ANDRE'S RESTAURANT AT THE TORRANCE DOUBLETREE
Enjoy a special Super Bowl menu from Andre's Restaurant in the Torrance DoubleTree Hotel!
Time: Sun. 2/13
Address: 21333 Hawthorne Boulevard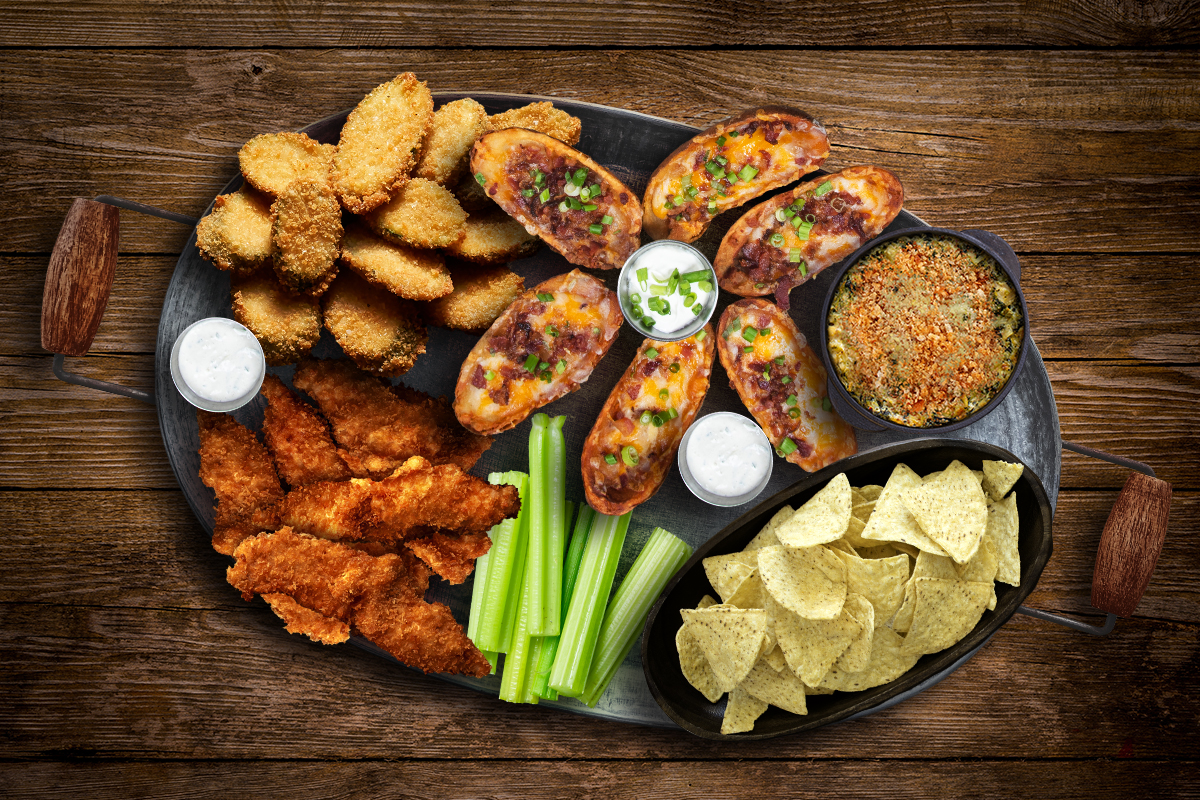 Kickoff your Big Game party with the Black Angus Tailgate Platter. For $36.99, receive a giant platter with all your favorite Steakhouse Starter, including Loaded Potato Skins, Baked Spinach & Artichoke Dip, Crispy Fried Garlic-Pepper Zucchini and Chipotle Buffalo Chicken Tenders. Serves 6.
Time: Sun. 2/13
Address: 3405 Carson Street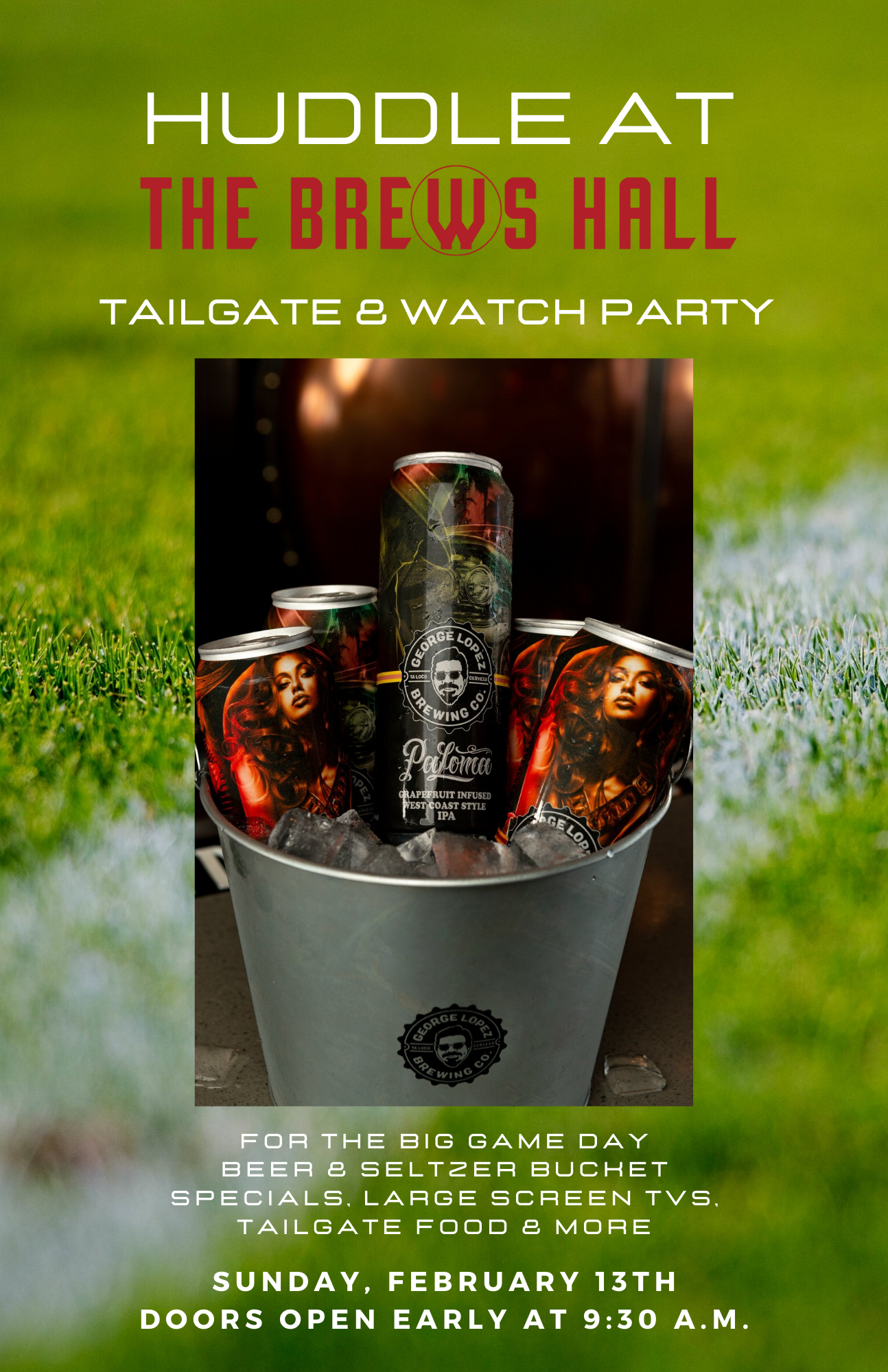 Join The Brews Hall for beer and seltzer bucket specials, large screen TVs to watch the game, tailgate food and more.
Time: Sun. 2/13 at 9:30am
Address: 21770 Del Amo Circle East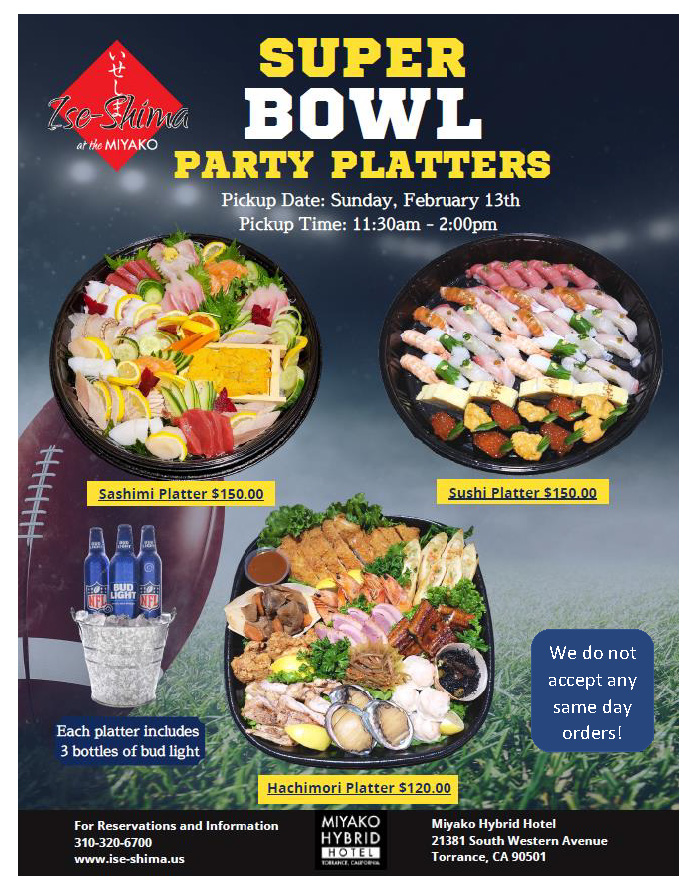 Enjoy these Super Bowl Platters from Ise-Shima.
Time: Order by Sat. 2/12 (Pre-Orders Only!) and Pick up Sun. 2/13 11:30am – 2pm
Address: 21381 South Western Avenue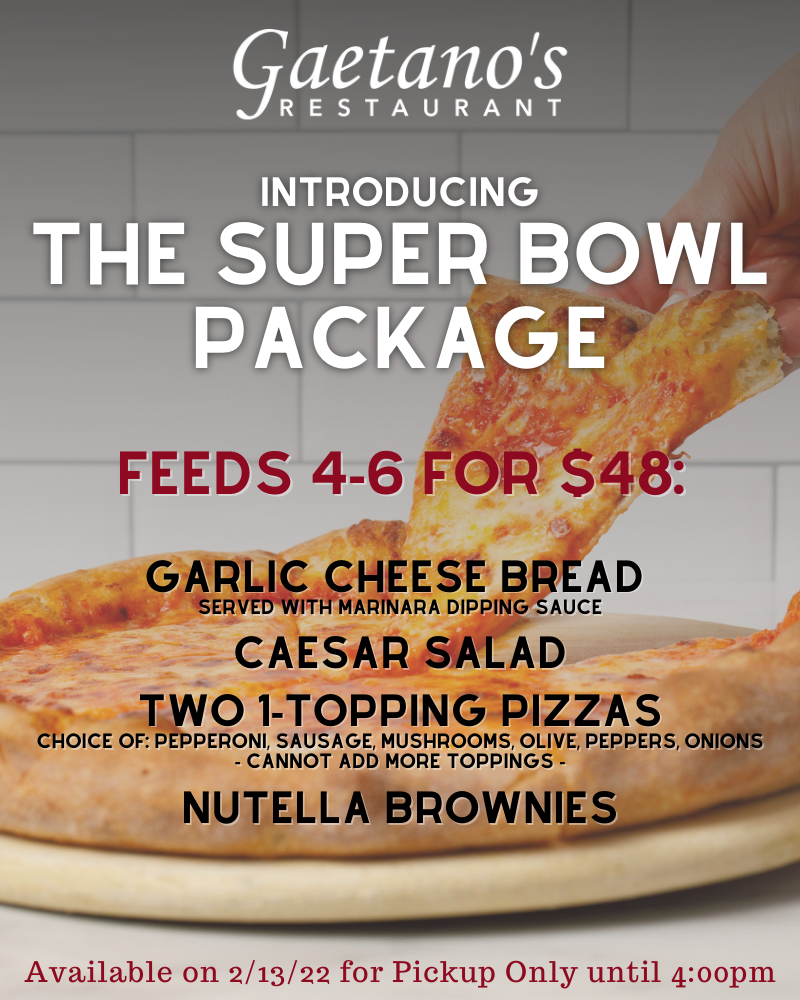 Available on Super Bowl Sunday only, Gaetano's is offering their Super Bowl Package. Feeds 4-6 for $48. Includes Garlic Cheese Ciabatta with marinara dipping sauce, Caesar Salad, two 1-Topping Pizzas, Nutella Brownies. Available on 2/13/22 for Pickup Only until 4:00 PM.
Date: Sun. 2/13 (for Pickup Only until 4pm)
Location: 2731 Pacific Coast Highway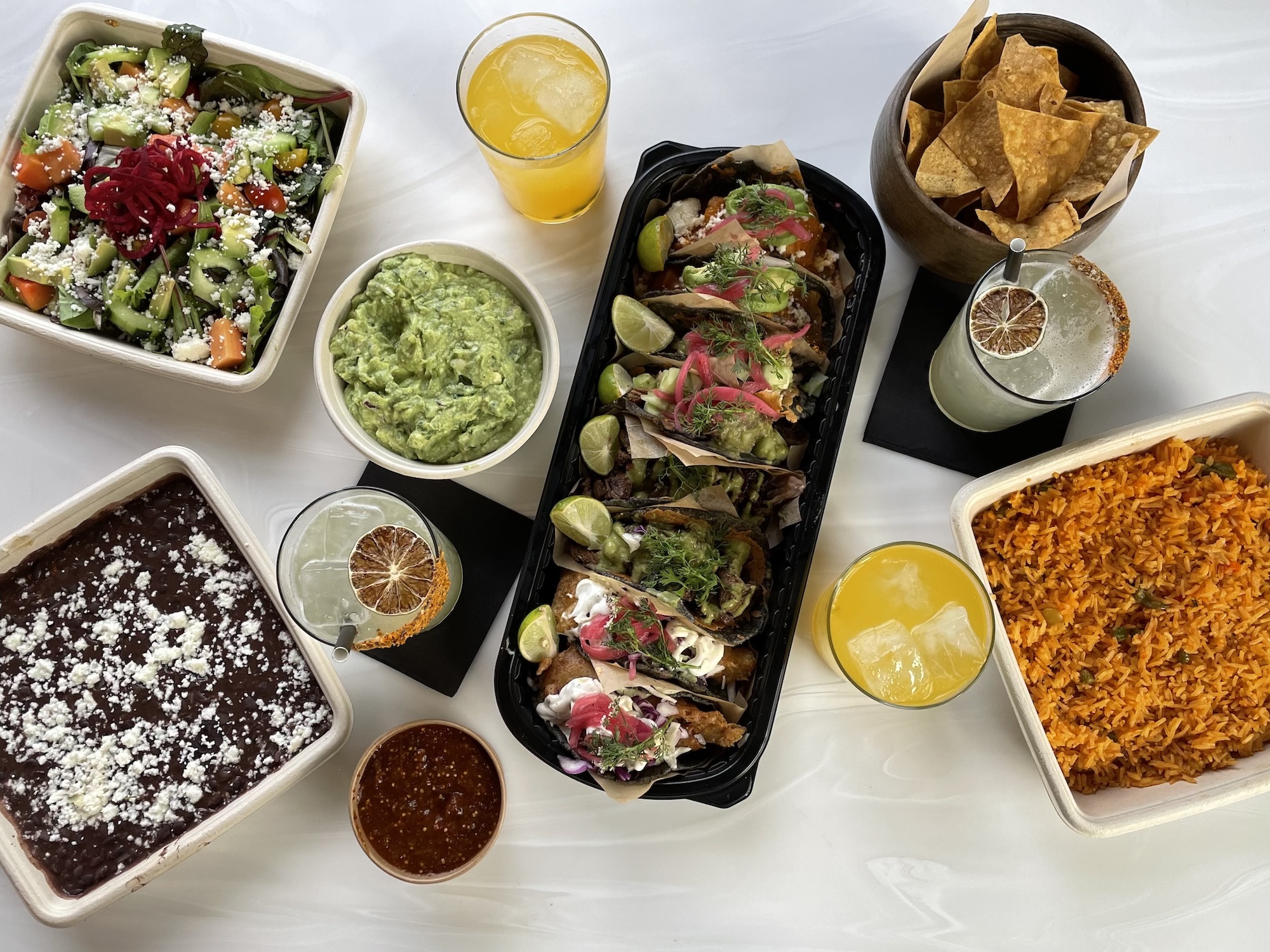 Madre will offer a Family Pack for Four for takeout, making at-home Super Bowl viewing a breeze. The $115 package includes tacos, margaritas, aguas frescas, and more. Orders can be placed on the phone or on Tock. For pick up in Torrance, Tock orders can be made here.
Time: Sun. 2/13
Address: 1261 Cabrillo Avenue, STE 100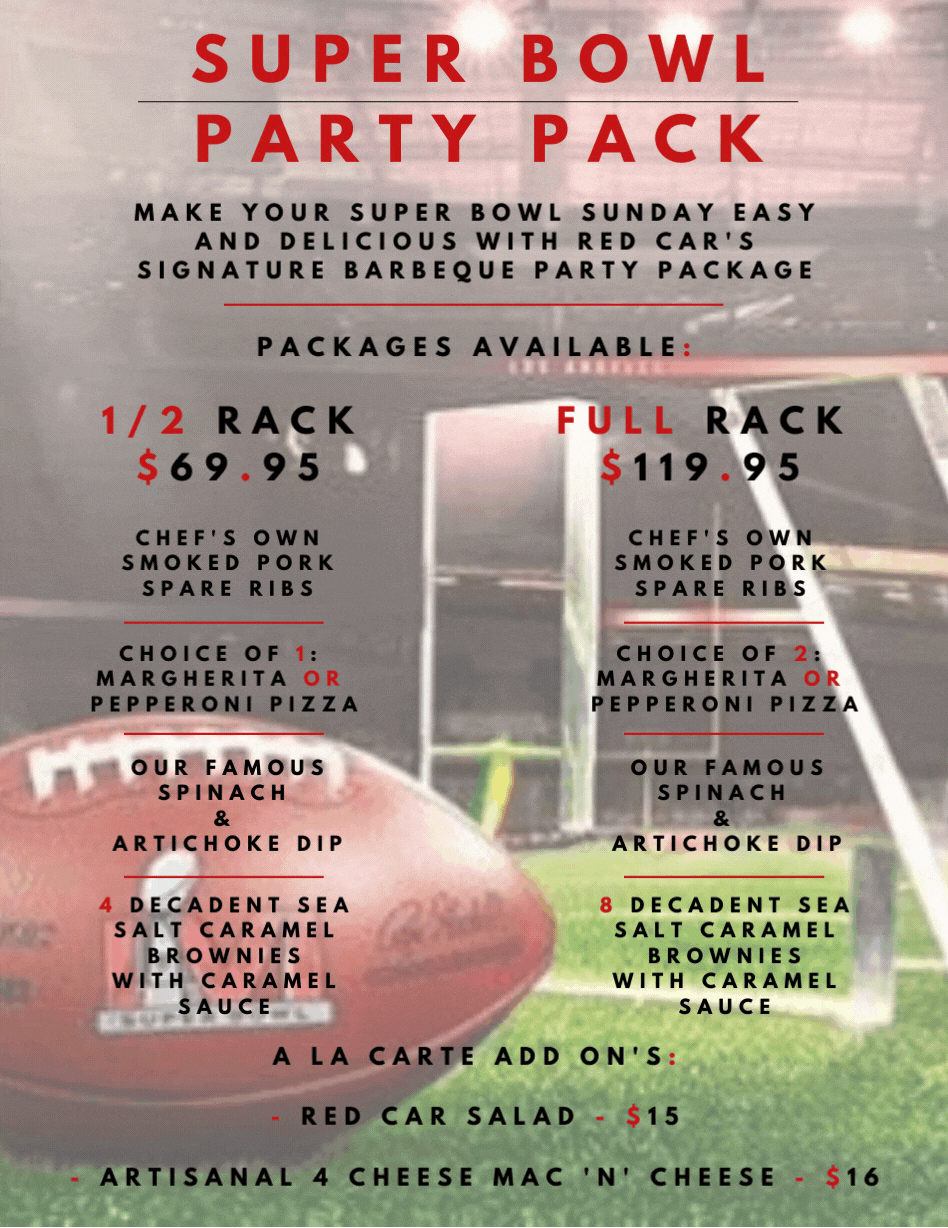 Pre-order now by emailing Laurie@RedCarBrewery.com or calling Red Car at 310.782.0222.
Time: Sun. 2/13
Address: 1266 Sartori Avenue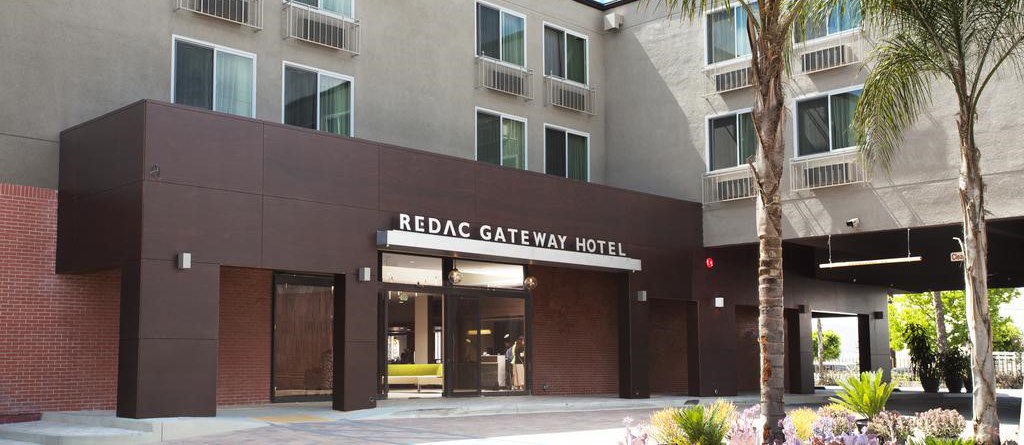 Enjoy a number of specials at Redac Hotel!
11% off from BAR.
Shuttle to and from the hotel and LAX for $45 per person. (Shuttle reservations must be made 24 hours in advance. Subject to availability. Check with hotel for shuttle schedule.)
Shuttle to and from the hotel to SoFi Stadium will be available tat $45 per person. (Shuttle reservations must be made 24 hours in advance. Subject to availability. Check with hotel for shuttle schedule.)
To-Go Breakfast will be available at $17.99 + tax per person.
Time: Fri. 2/11 – Sun. 2/13
Address: 20801 S Western Avenue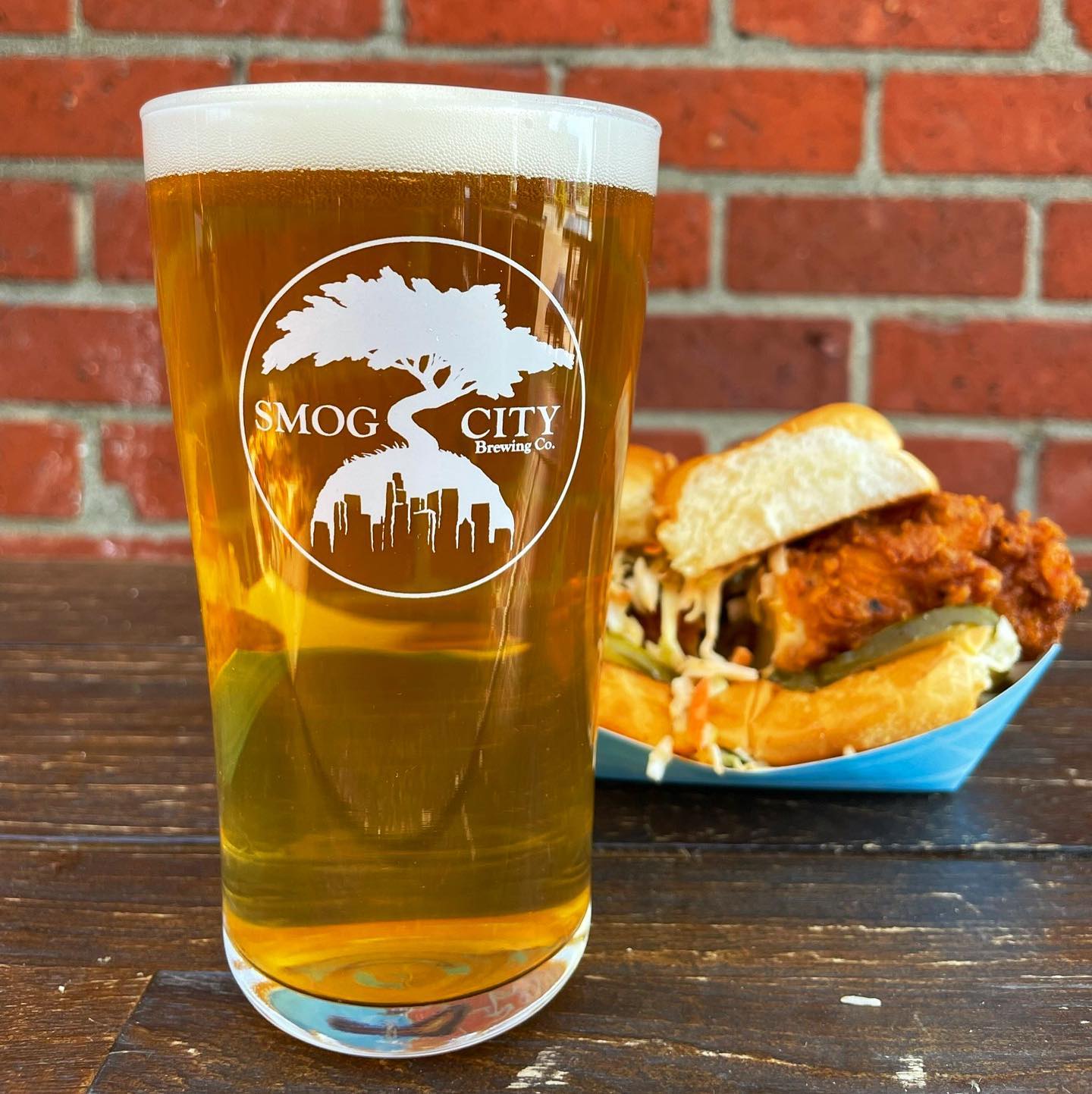 Smog City will be showing the Big Game in their taproom! Stop by to view and enjoy some great brews!
Time: Sun. 2/13 11:00 AM – 8:00 PM
Address: 1901 Del Amo Boulevard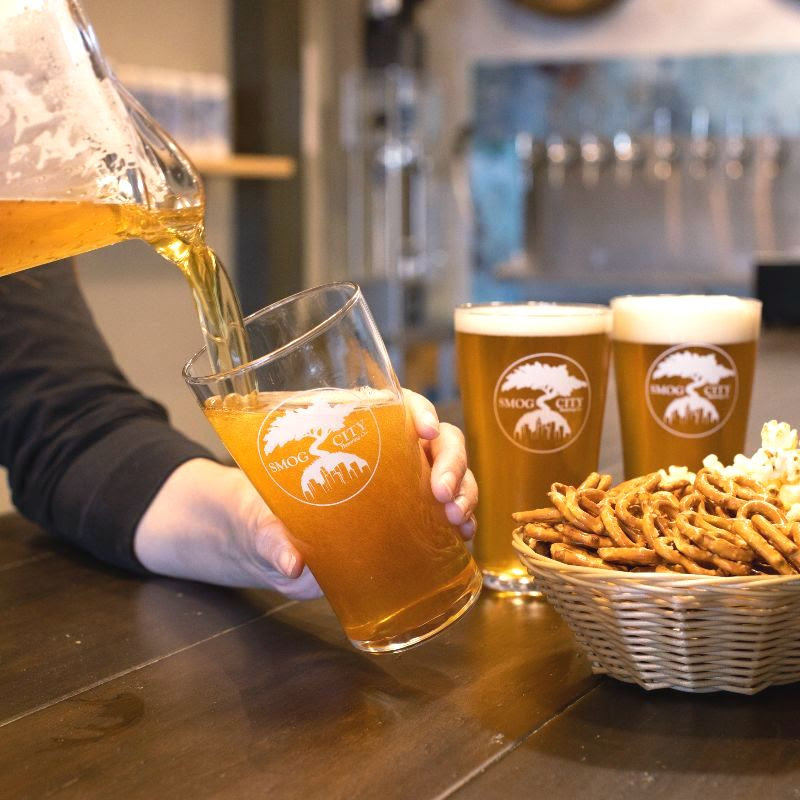 Smog City West will be open in time for the Big Game, so you have plenty of time to settle in, grab a beer, and get ready to cheer on your team. In addition to playing the games (with sound), they'll also have beer specials, snacks, and PITCHERS of fresh Smog City beer available any time the game is on (including the BIG game) Go, Team!
Game Days at Smog City West
$5 core beers full pours (Little Bo Pils, Smog City IPA, Sabre-Toothed Squirrel, Coffee Porter)
$6 year-round beers full pours (Amarilla Gorilla IPA, From LA Wit Love, Mango Pango Tart Fruited Ale)
$18 pitchers of core beers (Coffee Porter not included option)
$20 pitchers year-round beers
Complimentary snacks (pretzels and popcorn)
Games on with sound
Time: Sun. 2/13 11:00 AM – 9:00 PM
Address: 22755 Hawthorne Boulevard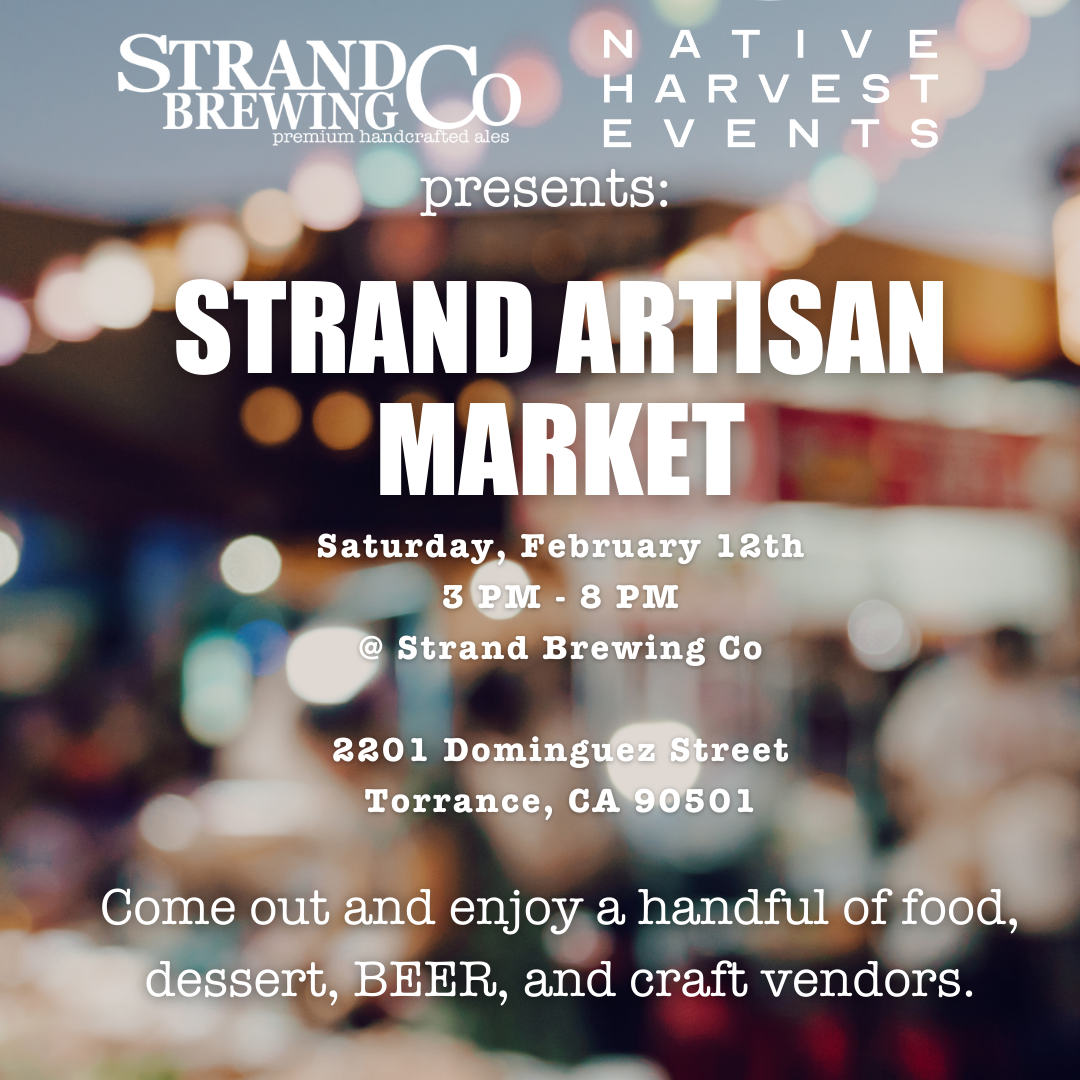 During Big Game weekend, Strand Brewing Co will be offering a number of events:
FRIDAY, FEBRUARY 11
TAPROOM & FOOD TRUCK 3-10 PM
TO-GO SPECIAL – CROWLERS:
Throwback Lager ($8)
Heartbreak Hazy IPA ($10)
Little Bear Unfiltered IPA ($10)
TAPROOM SPECIAL:
$4 Pints of Throwback Lager and
Beach House Amber Ale
SATURDAY, FEBRUARY 12
TAPROOM 12-10 PM
STRAND ARTISAN MARKET (w/Native Harvest Events) 3 PM – 8 PM
Come out and enjoy a handful of food, dessert, BEER, and craft vendors.
TO-GO SPECIAL – CROWLERS:
Throwback Lager ($8)
Heartbreak Hazy IPA ($10)
Little Bear Unfiltered IPA ($10)
TAPROOM SPECIAL:
$4 Pints of Throwback Lager + Beach House Amber Ale
SUNDAY, FEBRUARY 13
TAPROOM + FOOD TRUCK 11 AM-7 PM
*They will be opening an HOUR early for those that want to get in early for to-go orders or grab a picnic table to watch the BIG GAME.*
Rams vs. Bengals (3:30 PM)
TO-GO SPECIAL – CROWLERS:
Throwback Lager ($8)
Heartbreak Hazy IPA ($10)
Little Bear Unfiltered IPA ($10)
TAPROOM SPECIALS:
$4 Pints of Throwback Lager + Beach House Amber Ale
$5 Beer Flights
Address: 2201 Dominguez Street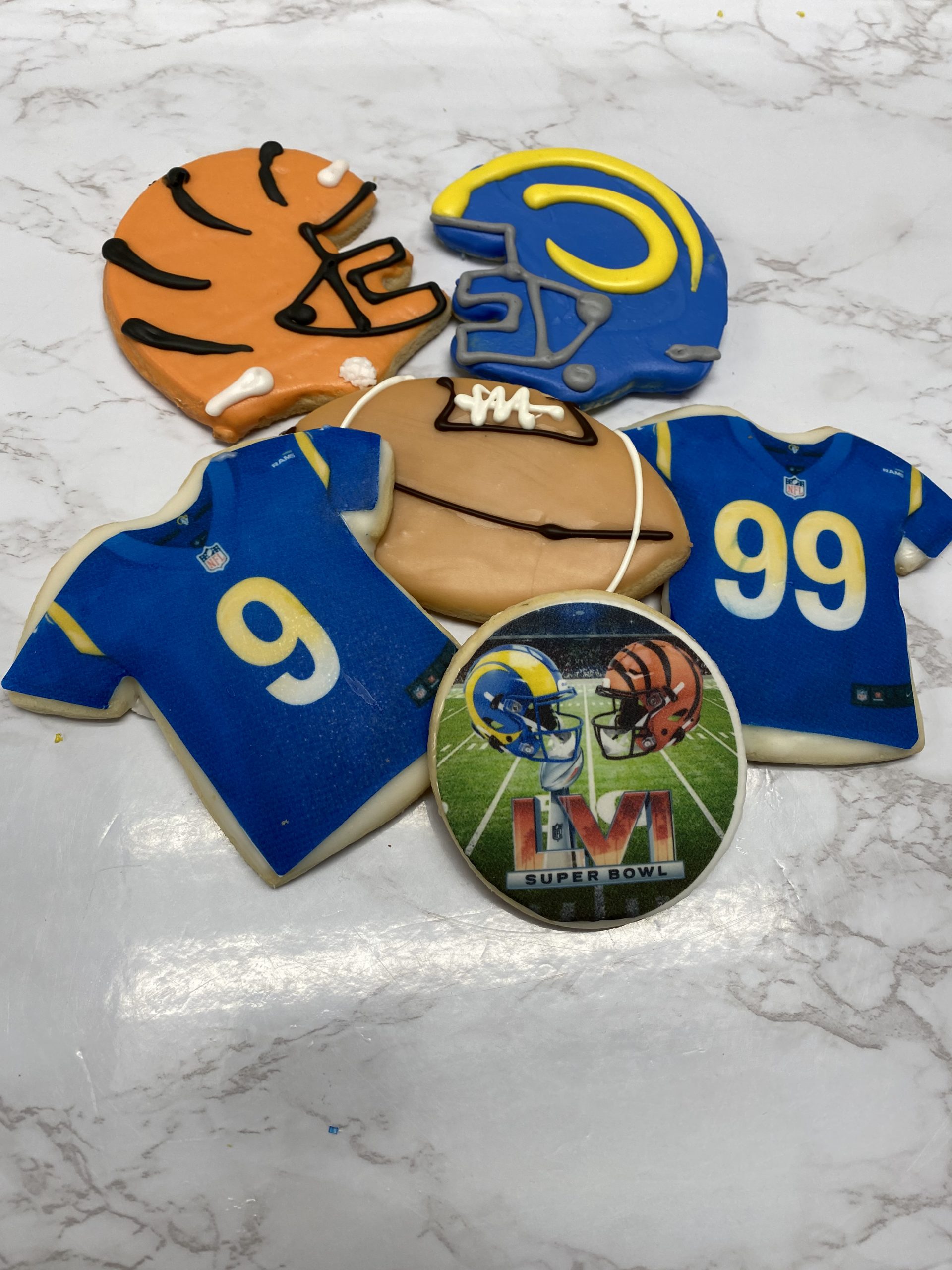 In celebration of Super Bowl Sunday, Torrance Bakery will be baking up some sweet football-themed treats including cupcakes, cookies, cakes and more!
Time: February
Address: 1341 El Prado Avenue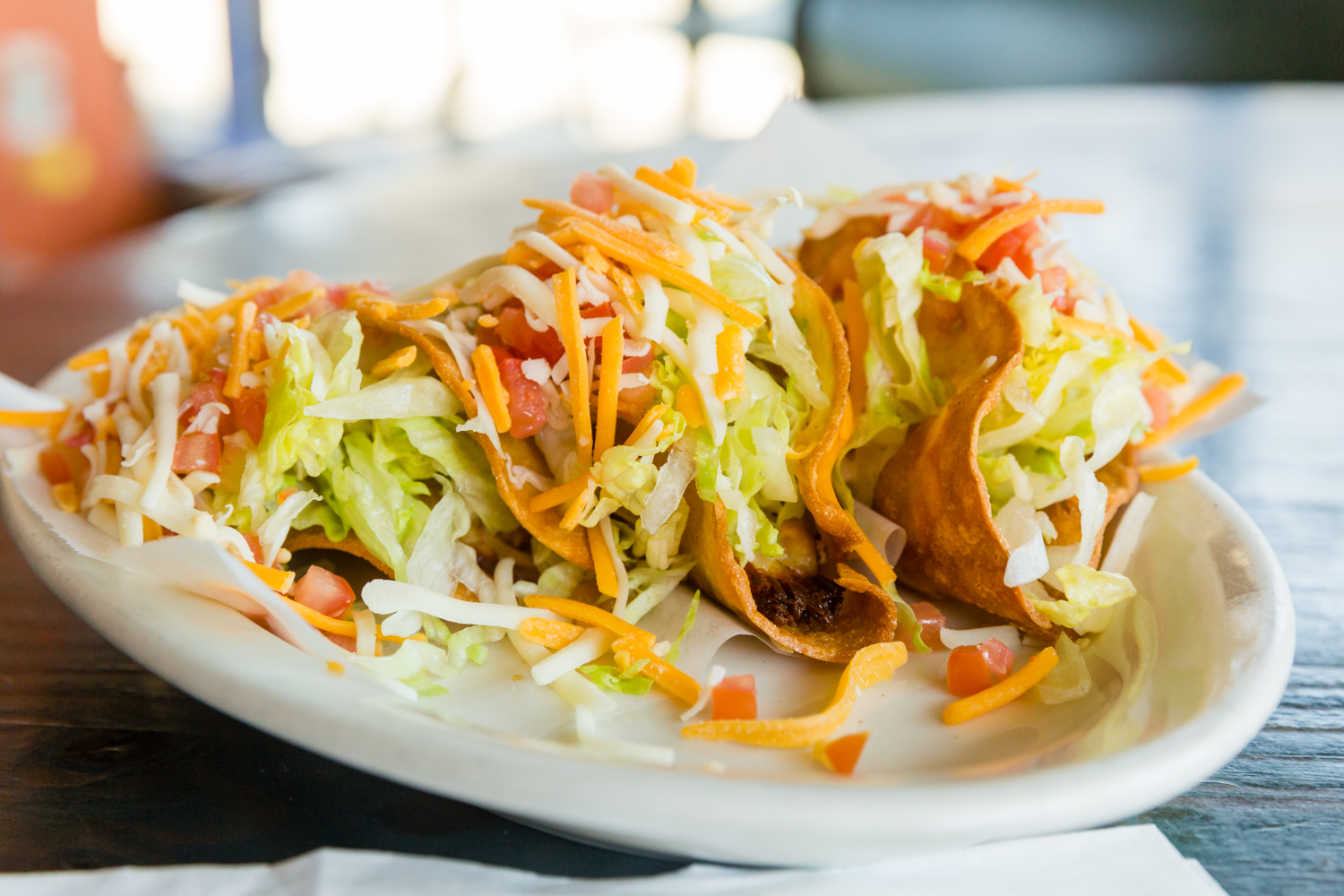 Enjoy these specials:
Food Specials
$2 Crispy Tacos
$3 Cantina Taquitos
$8 Mini-Fiesta Bowl
Draft Specials
$5 Gilly's America Lager
$5 Trade Mark Brewing Kolsche
Time: Sun. 2/13
Address: 1225 El Prado Avenue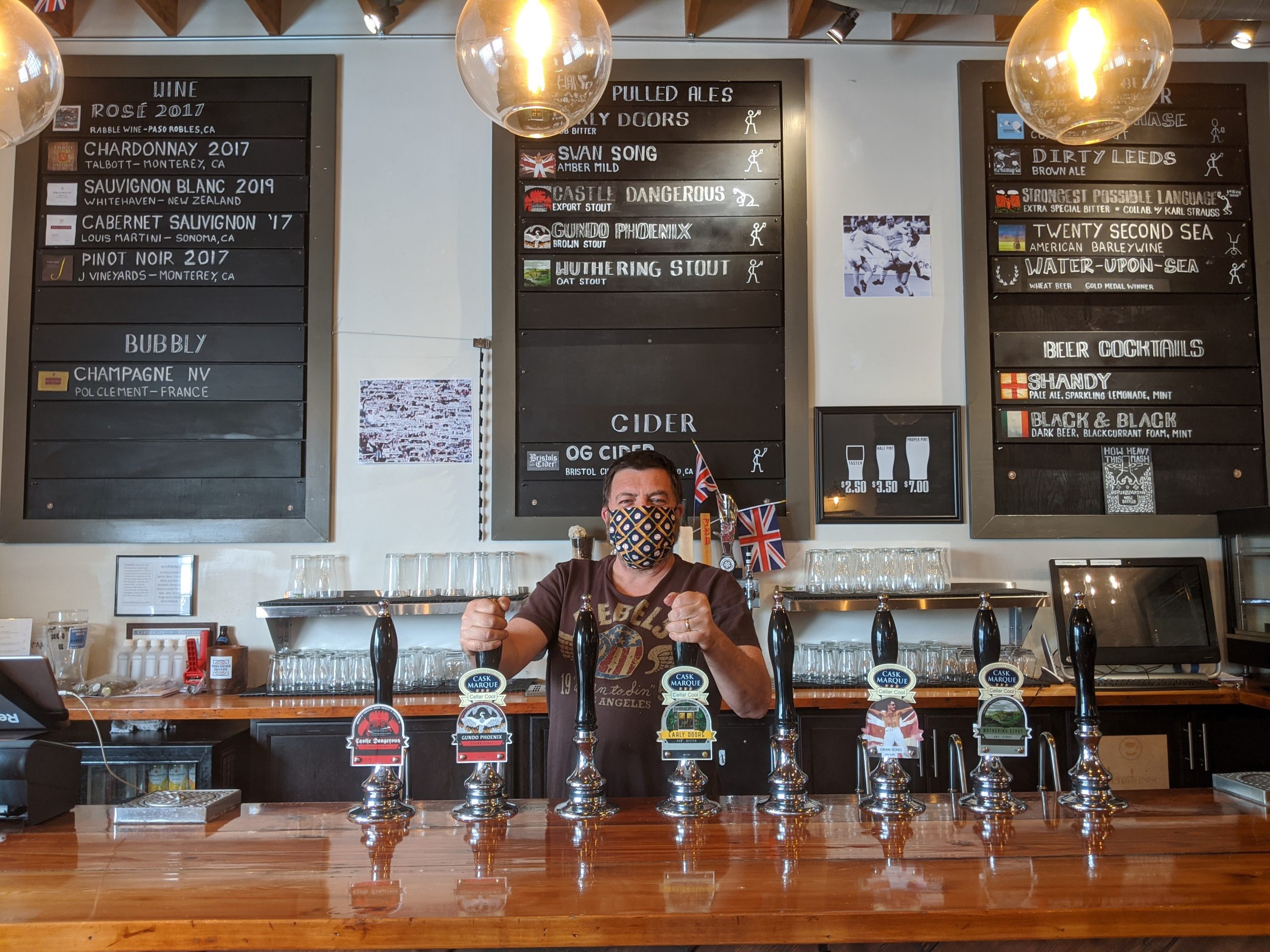 On Super Bowl Sunday, Yorkshire Square Brewery will have their full menu and beer and wine offerings. Plus, they are cooking up a chili and cornbread special, which pairs nicely with their award-winning brown ale on cask.
Time: February 13th
Address: 1109 Van Ness Avenue