Thanksgiving 2023 Events & Specials
Enjoy these Thanksgiving events and specials!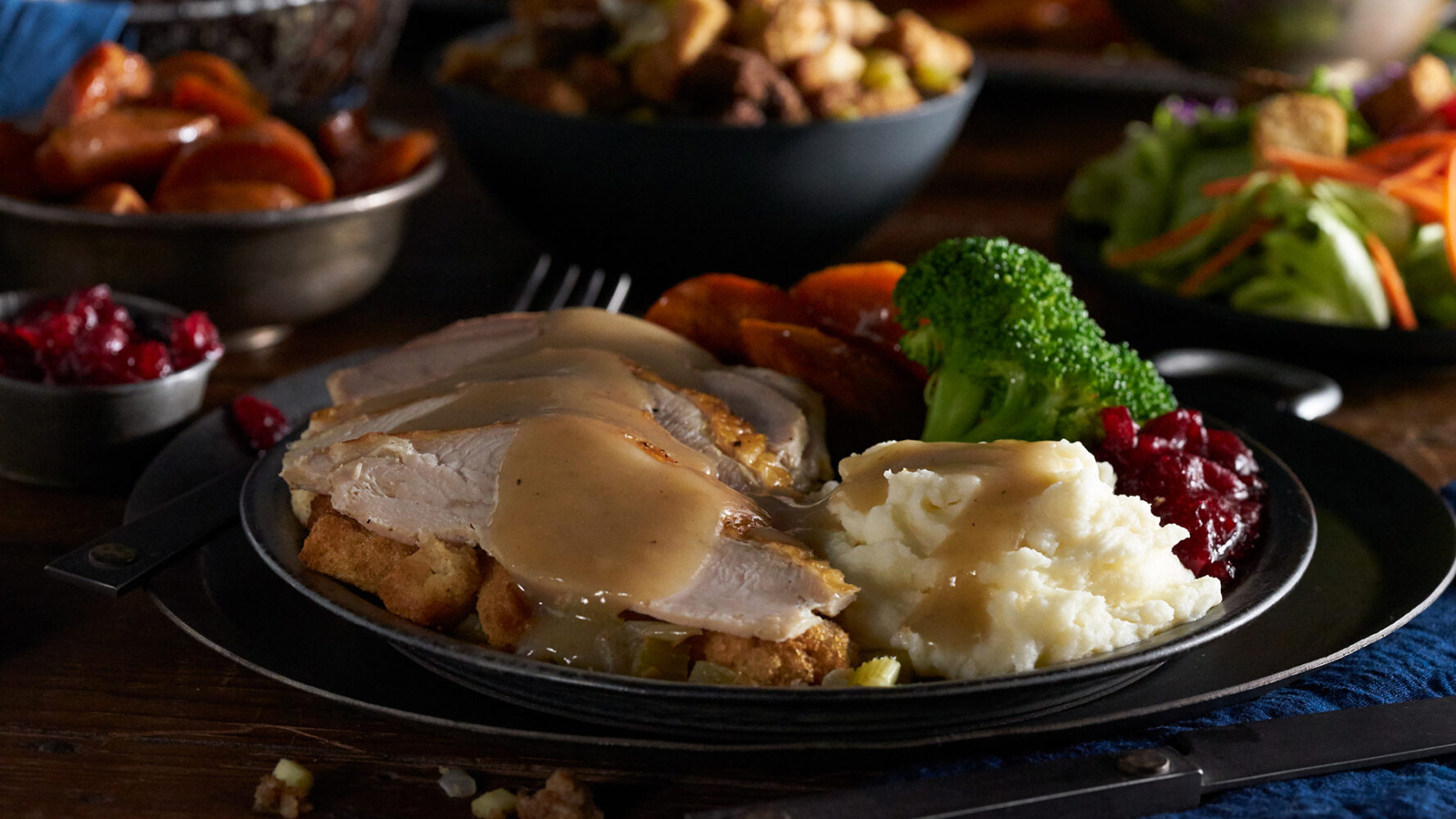 Join Black Angus Torrance on Thanksgiving Day from 11:00 AM -9:00 PM for the traditional turkey day special with all the sides. Or, choose from any of their signature steaks as well!
Thanksgiving Day Special includes:
Sliced turkey
Sage dressing
Homestyle mashed potatoes
Turkey gravy
Broccoli with garlic butter
Roasted sweet potatoes
Fresh cranberry sauce
Pumpkin pie topped with whipped cream
Kids' Thanksgiving Day Special available, too.
Adults: $25.99 | Kids: $11.99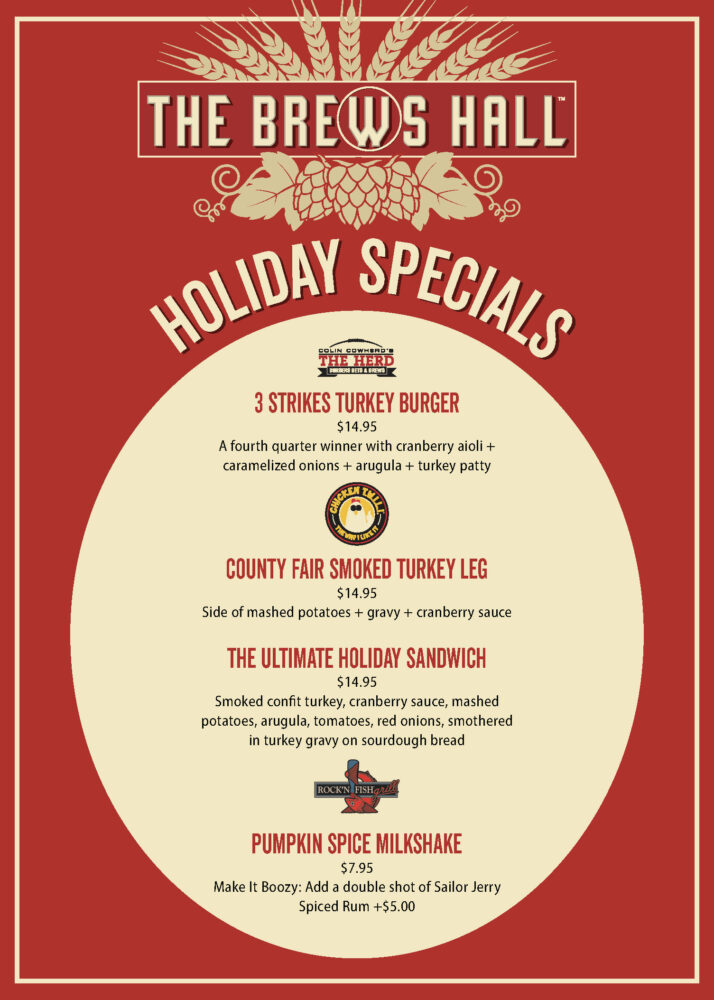 Join The Brews Hall throughout November & December to taste their Holiday favorites – 3-Strikes Burger, The Ultimate Holiday Sandwich and the Pumpkin Spice Milkshake!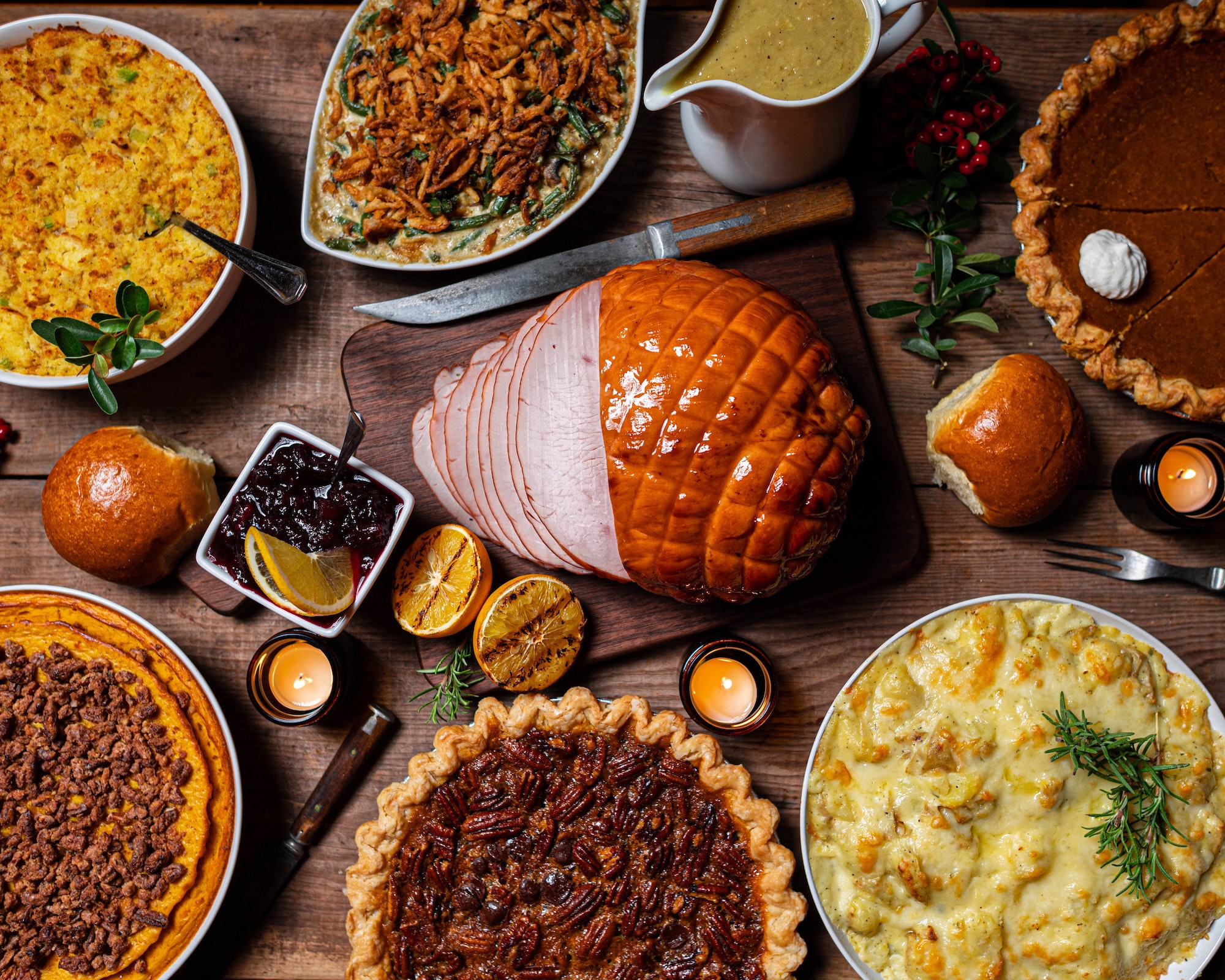 Join The Depot for food, drinks and more on November 23rd at 12pm – 7pm. Enjoy thei regular favorites and more special flavors! Call (310) 787-7501 for reservations!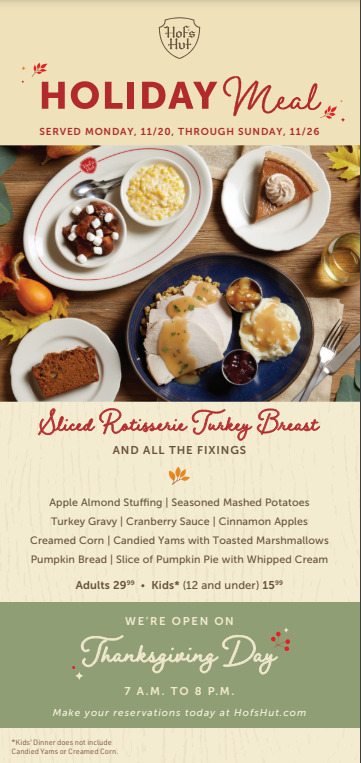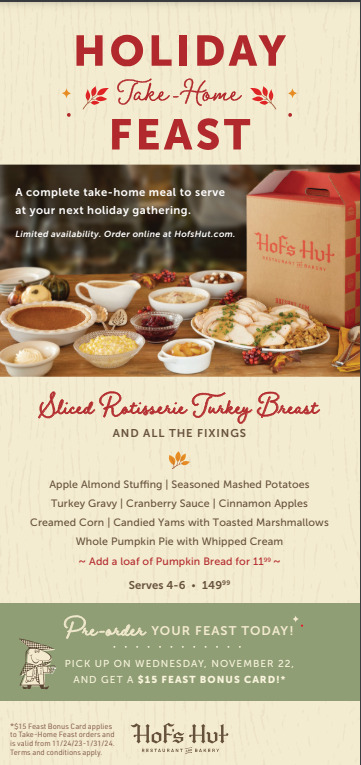 Enjoy Thanksgiving two ways with Hof's Hut! They'll be open Thanksgiving Day from 7am – 8pm, serving a special sliced rotisserie turkey breast dinner with all the fixings. Also available is that same feast to-go! Pre-order today and pick-up on Wednesday, November 22nd.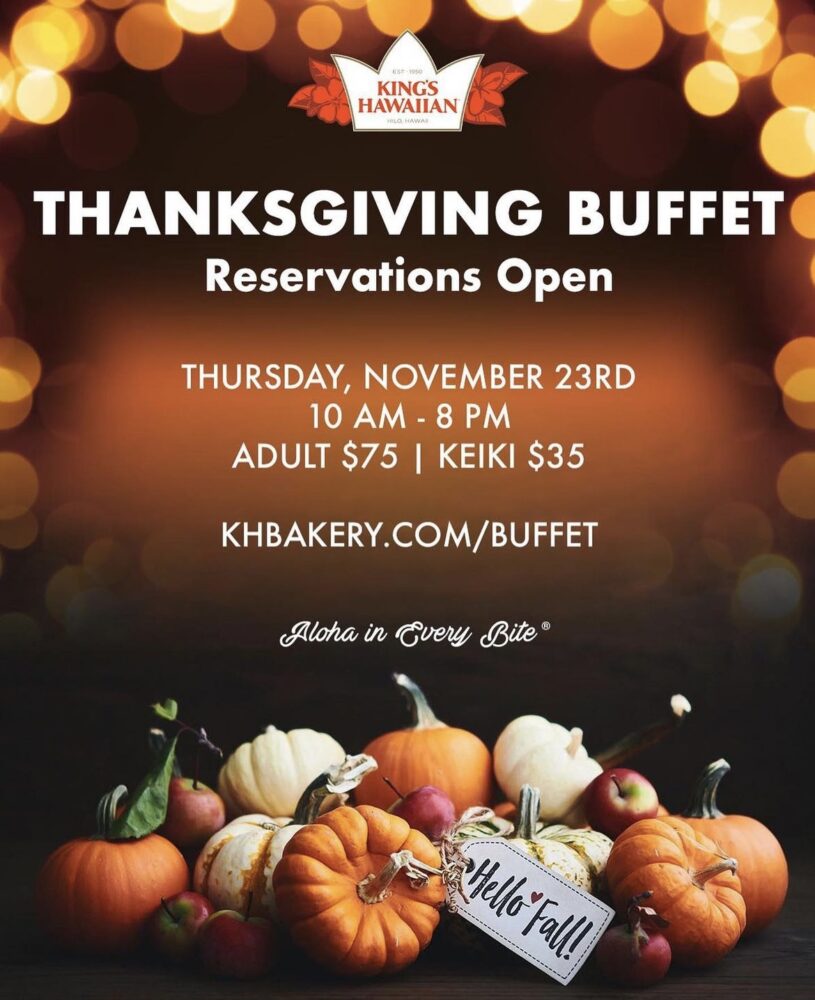 King's Hawaiian is bringing back their Thanksgiving Buffet on Thursday, November 23rd 10am – 8pm – reservations now open! Adults are $75, Keiki (kids) are $35. Learn more here.
And . . . on Friday, November 3rd, they will also be bringing back their Mahalosgiving Family Meal (serves 4 for $170) and their holiday baked goods – Pumpkin Chiffon Pie, Pumpkin Pie, Pumpkin Chiffon Cream Cheese Pie, and more!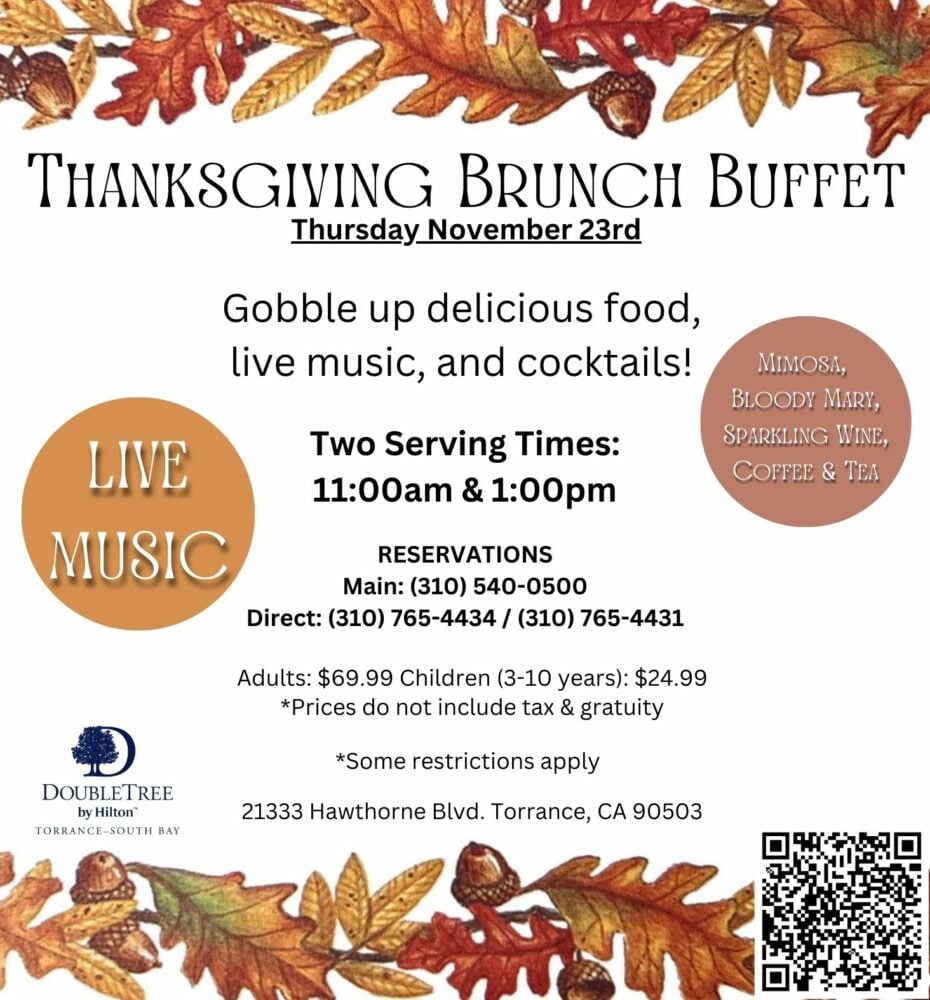 Gobble up delicious food, live music and cocktails on Thanksgiving (Thursday, November 23rd) at 11am and 1pm. See the full menu here.
Price: $69.99 for adults, $24.95 for children ages 3-10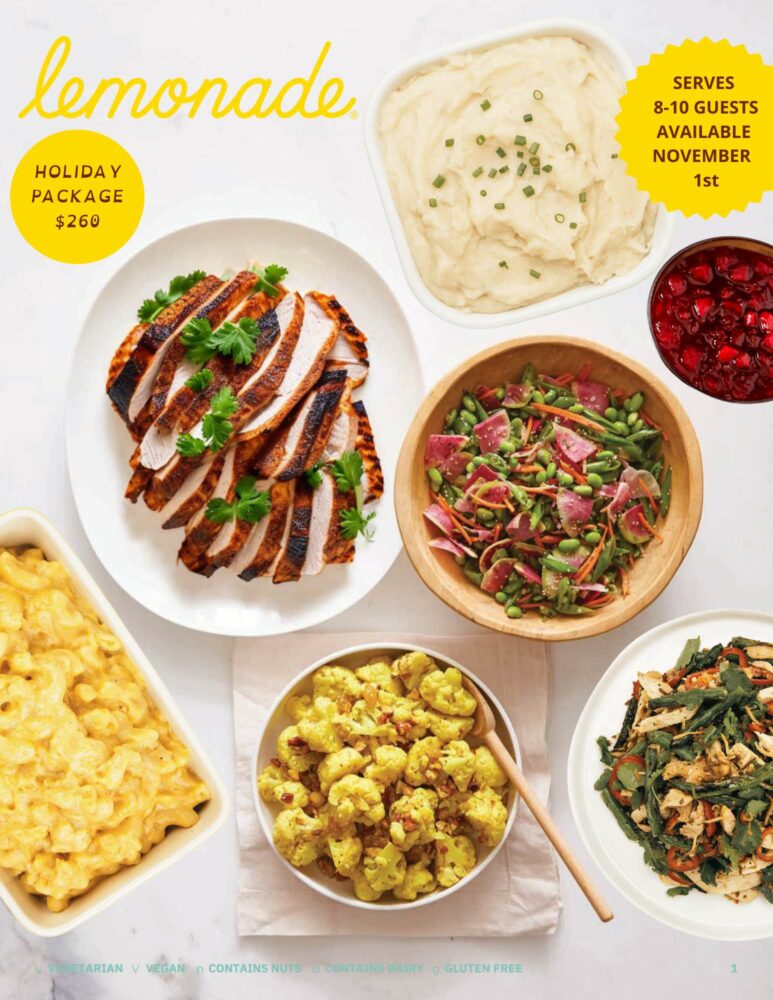 Enjoy a special Lemonade Holiday Package serving 8 for $260! The Holiday Package comes with 5 lbs of Turkey Breast, Turkey Gravy, Apple Cranberry Sauce and a Whole Pumpkin Pie. Your choice of 4 large sides-choose from 2 cold and 2 hot sides. Available while supplies last, starting November 1st. Order your Holiday Package Today! Served Hot! Available Cold with Reheating Instructions upon request!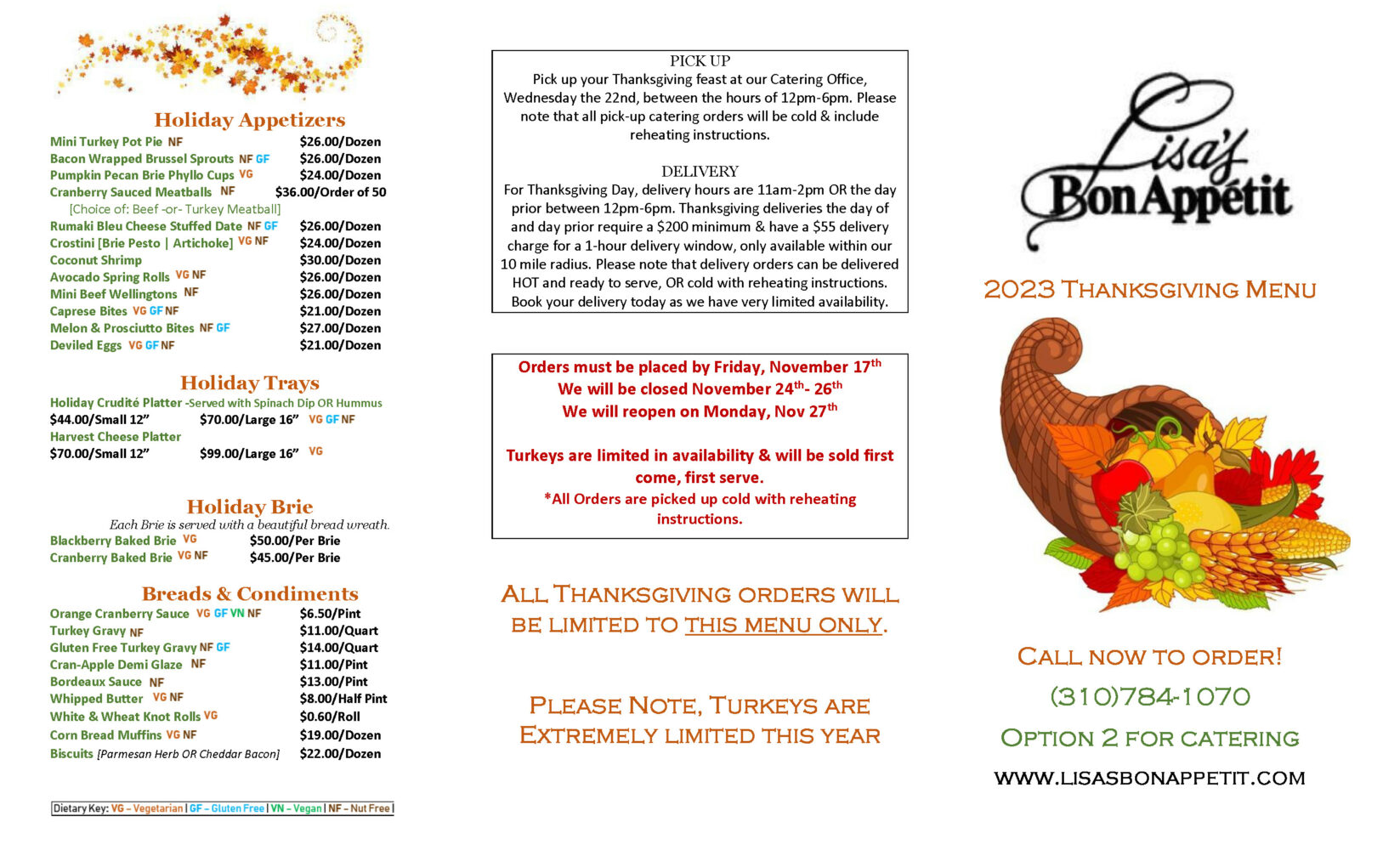 Enjoy a catered Thanksgiving from Lisa's Bon Appetit!
Orders must be placed by Friday, November 17th.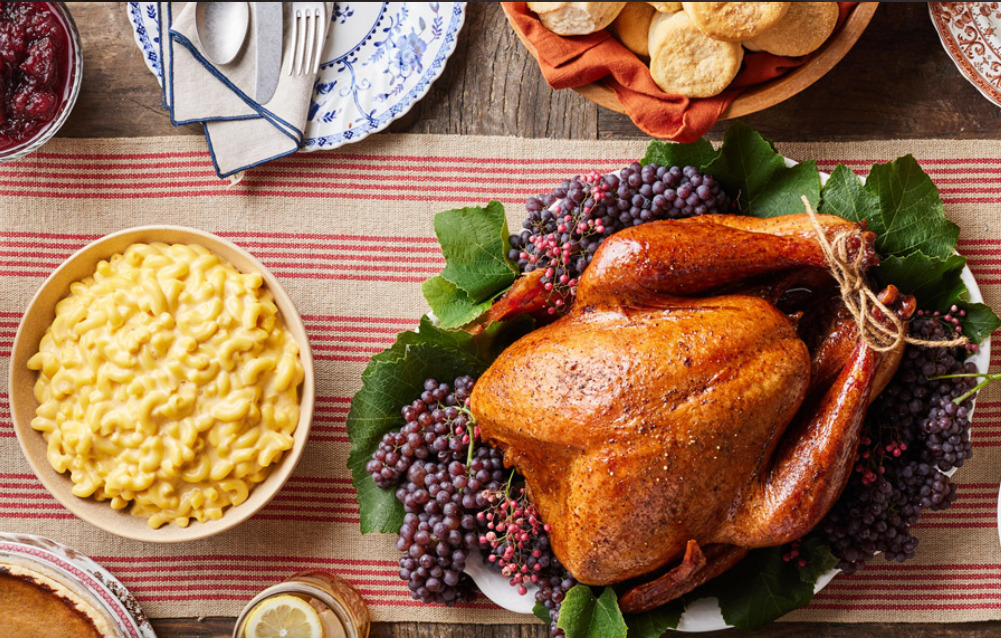 From hickory-smoked turkey to heaps of find southern fixin's, Lucille's is cookin' up a Thanksgiving Feast you love!  You can dine-in on Thanksgiving Day or pre-order a take-out feast to enjoy at home with family and friends!
Open Thanksgiving Day – 10:00 AM – 8:00 PM
Choice of: Slow-Smoked Turkey, Ham or both!
Served with: Garlic Mashed Potatoes, Macaroni & Cheese, Southern Stuffing, County Fair Corn Pudding, Giblet Gravy, Cranberry Sauce, Freshly Baked Biscuits & Apple Butter and a slice of Pumpkin Pie. $34.99
Kid's Thanksgiving Dinner also available for $18.99!
Family Feast and Thanksgiving Supper are also available for dine in. Whole smoked turkey excluded. Limited menu also available.
Pick up take-home feasts in ready-to-heat containers. Pre-order today!
Take Out Pre-Orders Only • Limited Availability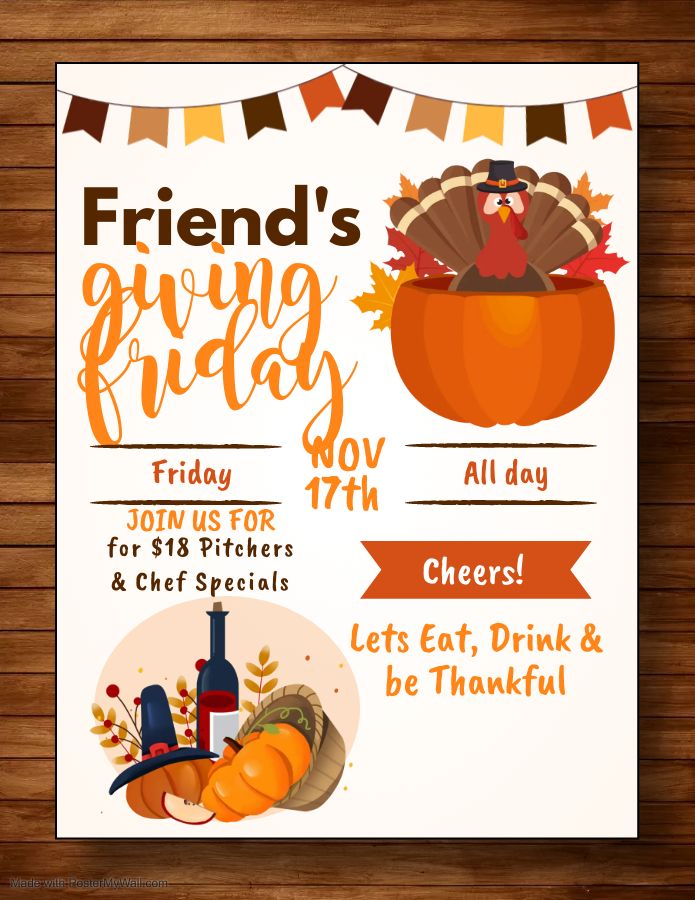 Enjoy a fun Friendsgiving at Red Car Brewery & Restaurant on Friday, November 17th! All day, have chef specials and $18 pitchers.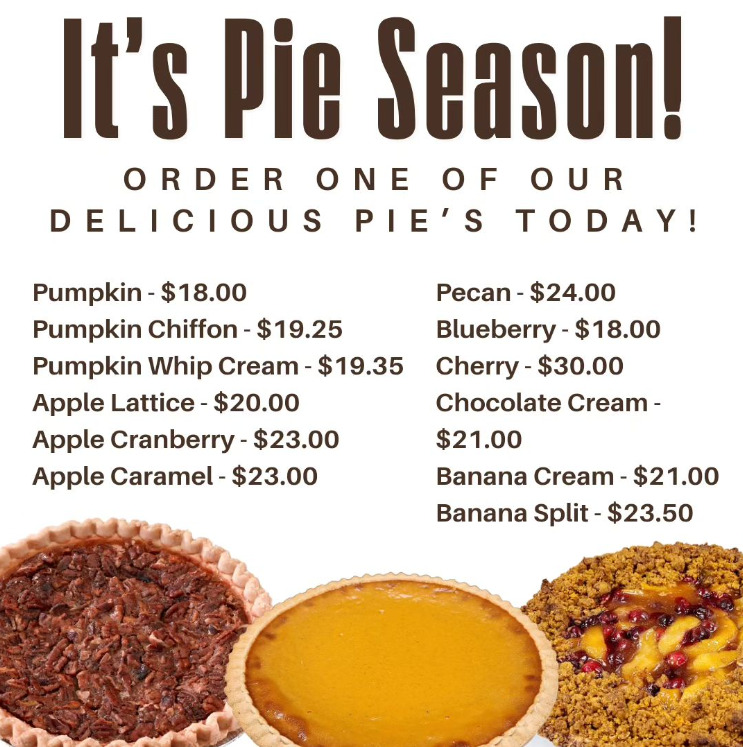 It's never too early to order your holiday pies and rolls.  Deadline for ordering is Sunday, November 19th.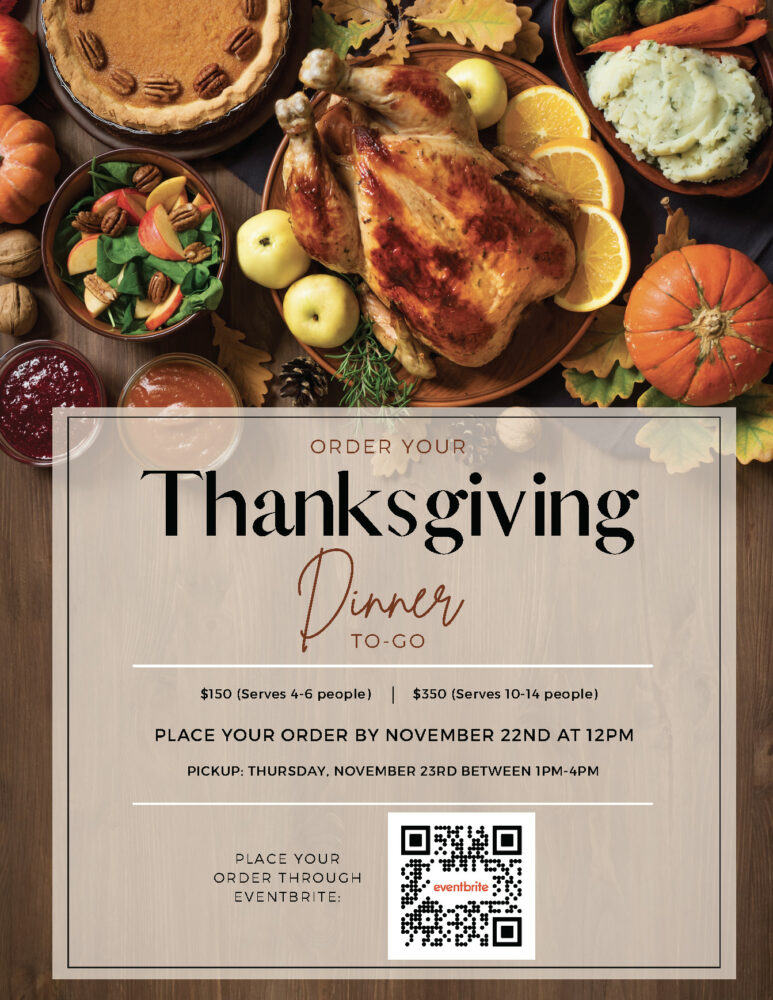 This year, instead of a traditional pre-set menu, the Torrance Marriott is offering Thanksgiving Dinner To-Go packages.
Place your order by November 22nd at 12PM through Eventbrite.
Pickup: Thursday, November 23rd between 1PM-4PM at 21Square
Thanksgiving Package #1 (Serves 4-6 people) $150
Honey Dijon Roasted Turkey breast.
Mashed potato
Green beans & carrots
1qt gravy
Chorizo stuffing
Side artisan bread
Thanksgiving Package #2 (Serves 10- 14 people) $350.00
Whole turkey
Honey Dijon Roasted Turkey breast.
Mashed potato
Green beans & carrots
1qt gravy
Chorizo stuffing
Side artisan bread