02/01/2023 - 02/28/2023
Torrance Historical Society & Museum
Torrance Sister City 50th Anniversary Display
Under the leadership of Mayor Ken Miller, the City of Torrance promoted mutual friendship and goodwill through the initiation of the Sister City Program with the city of Kashiwa, Japan, in 1973. Torrance continues its relationship with its sister city Kashiwa through the Sister City Association.  The relationship now spans generations, and the goal of www.torrancesistercity.org is to provide resources for enhancing this people-to-people interaction.
The Torrance Sister City Association is celebrating its 50-year affiliation with Kashiwa, Japan, this month.  In participation of this Golden Jubilee, the Torrance Historical Society has a kimono and other gift presented to Cindy Scotto when she visited Kashiwa with her husband Frank Scotto when he was Mayor of Torrance.
These items will be on display in the Torrance Historical Society for the month of February.
The Torrance Historical Society & Museum is located at 1345 Post Avenue, Torrance, CA 90501, and is open free to the public on Sunday from 1:00 PM – 4:00 PM. On Wednesdays and Thursdays, from 1:00 PM – 4:00 PM, if you have any requests or questions, you can call in (310.328.5392) and speak to a REAL person for assistance.  Special hours can be arranged for private tours or research. For additional info, please call the Museum at 310.328.5392 or visit www.TorranceHistoricalSociety.org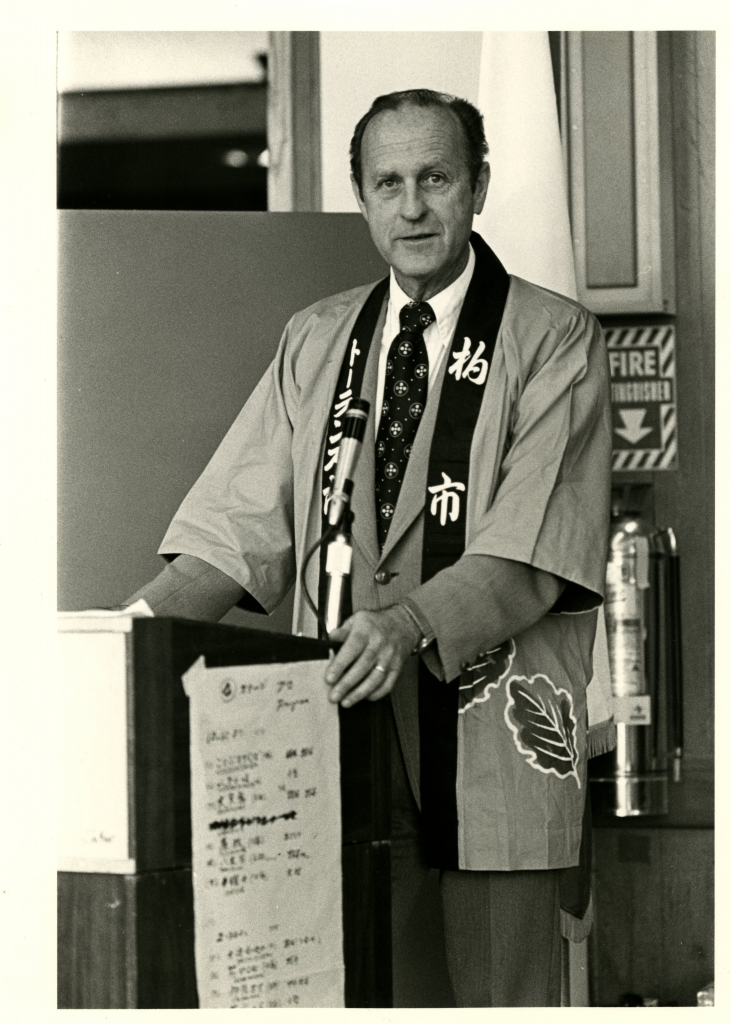 Mayor Ken Miller