Valentine's Day 2023 Specials
This Valentine's Day, celebrate the love in Torrance! Please check out these specials, offers and events below.
Receive 12% off a night's stay when using discount code "LOVE". Offer applies on Feb 14, 2023 only.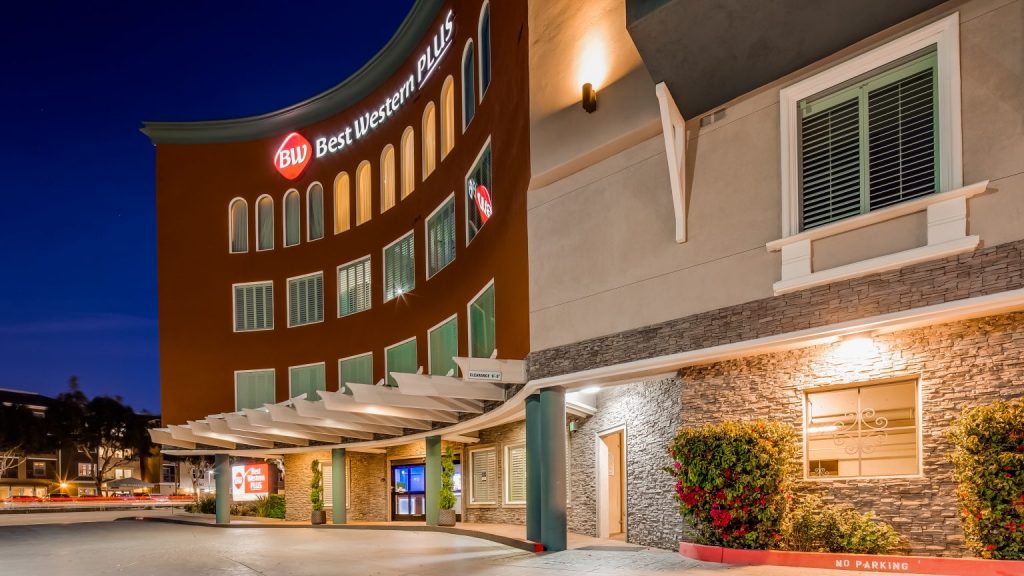 This Valentine's Day, bring your sweetheart to Black Angus to share a 3-course dining experience complete with Prosecco.

Includes: (1) Steakhouse Starter, (2) 6oz Filet Mignons, (2) 4oz Lobster Tails, (4) Classic Sidekicks, (1) Dessert and Sweet Molasses Bread. Plus, add a dozen roses to your reservation for $39. Limited quantities available. MUST CALL AHEAD TO CONFIRM ROSES (310) 370-1523
URL LINK to make the reservation: https://www.blackangus.com/reservations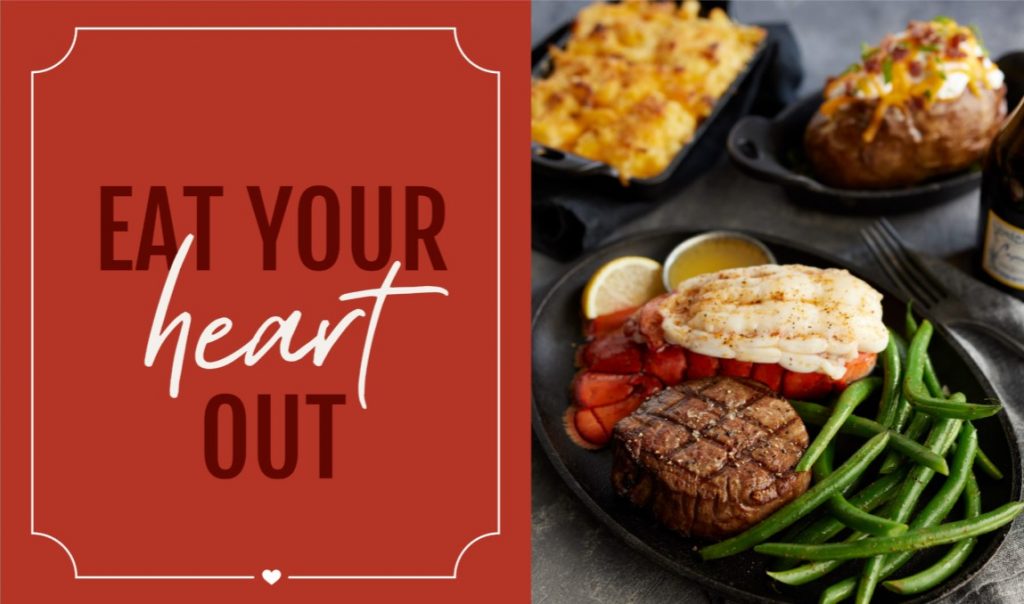 Bluestem combines your stay with thoughtful Valentine's Day Belgian chocolate covered strawberries, Keurig hot chocolate cocoa pods and flowers.
Valentine's Day 2/14/2023 Special $174.00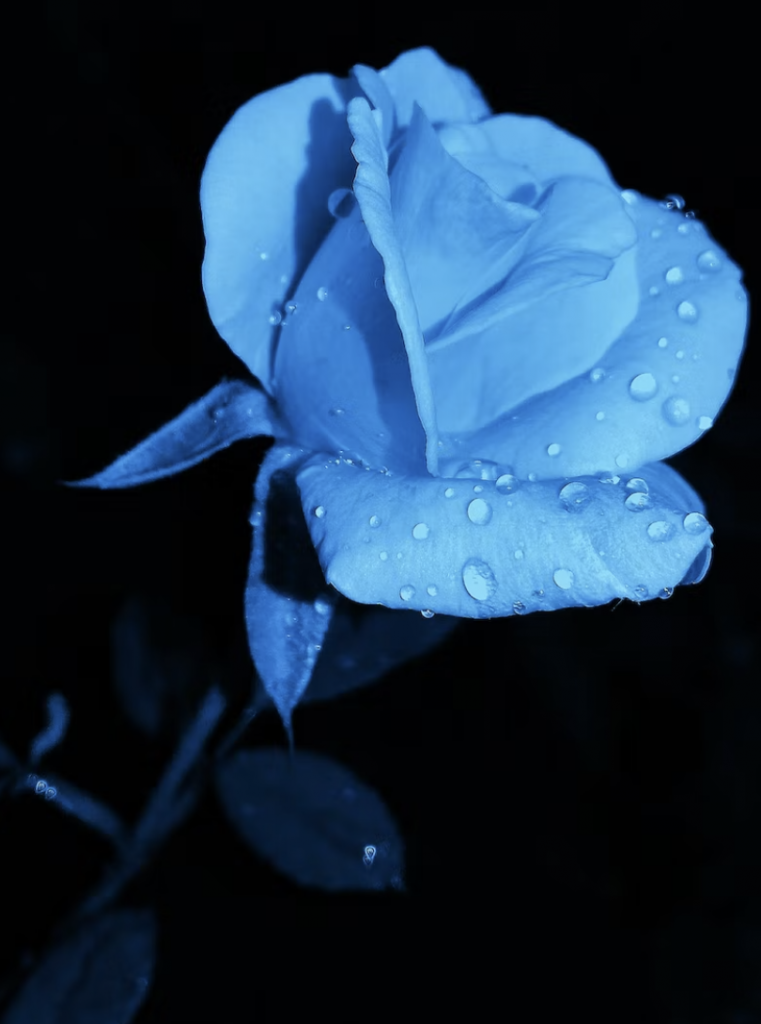 Enjoy a special Valentine's Day 3 course menu!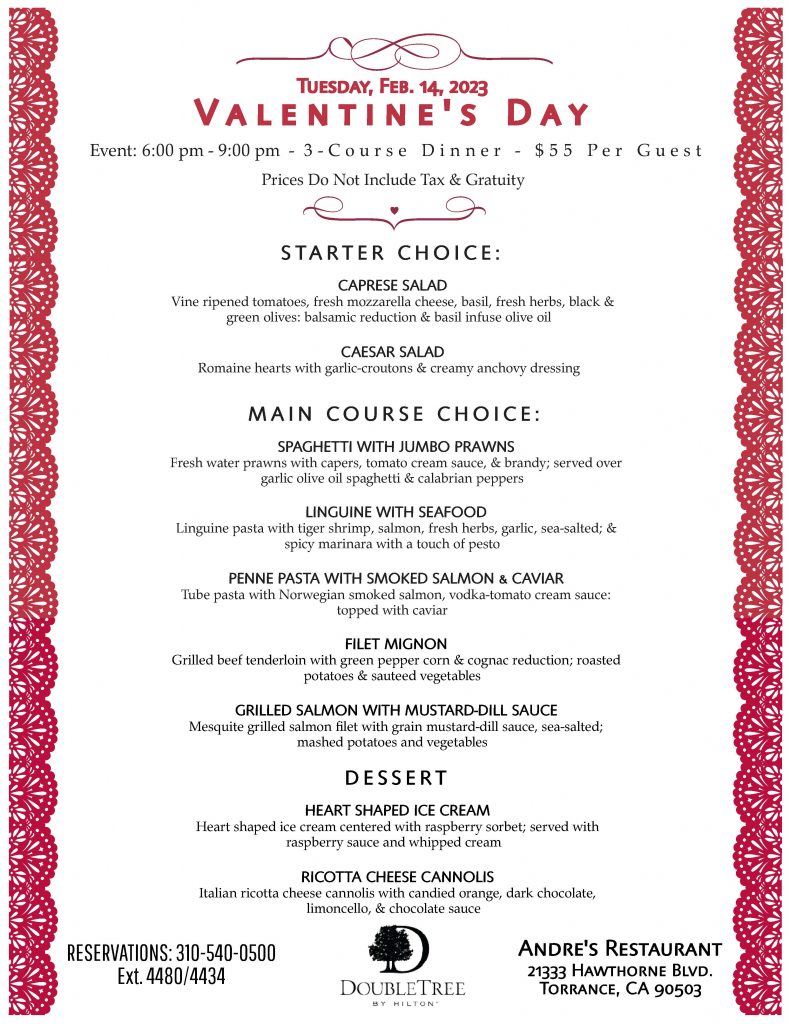 In addition to their regular menu, Gaetano's will be offering a three-course menu special, available only on Valentine's Day (February 14th).
Three Course Valentine's Menu (Individual Portion) $54
Individual Portions. Not a Date Special. No Substitutions
First Course: Crostini with pancetta, wild mushrooms, white wine, fresh herbs
Second Course: Canadian Lobster tail, lemon garlic sauce.  Served with handmade tagliatelle, fresh spinach, roasted cherry tomatoes, shallots, lobster bisque cream sauce
Third Course: Warm chocolate lava cake, vanilla cream sauce, fresh raspberry sauce
Make a Reservation Online or call 310.326.3354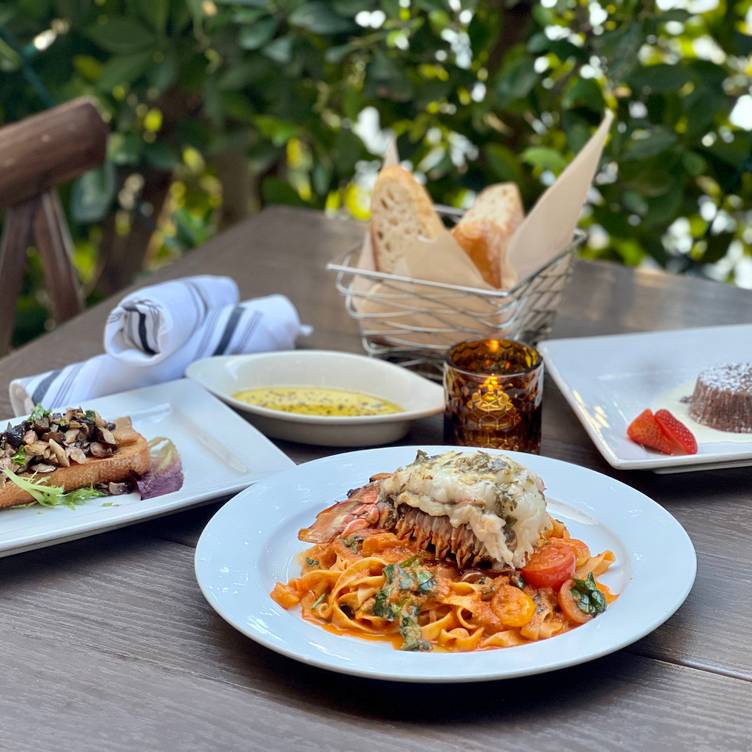 When booking a stay through their Romance Package at the Miyako Hybrid Hotel from 1/15 – 2/19, you'll get a very special Valentine's Day gift!  Rates start at $479.
Dates: 1/15 – 2/19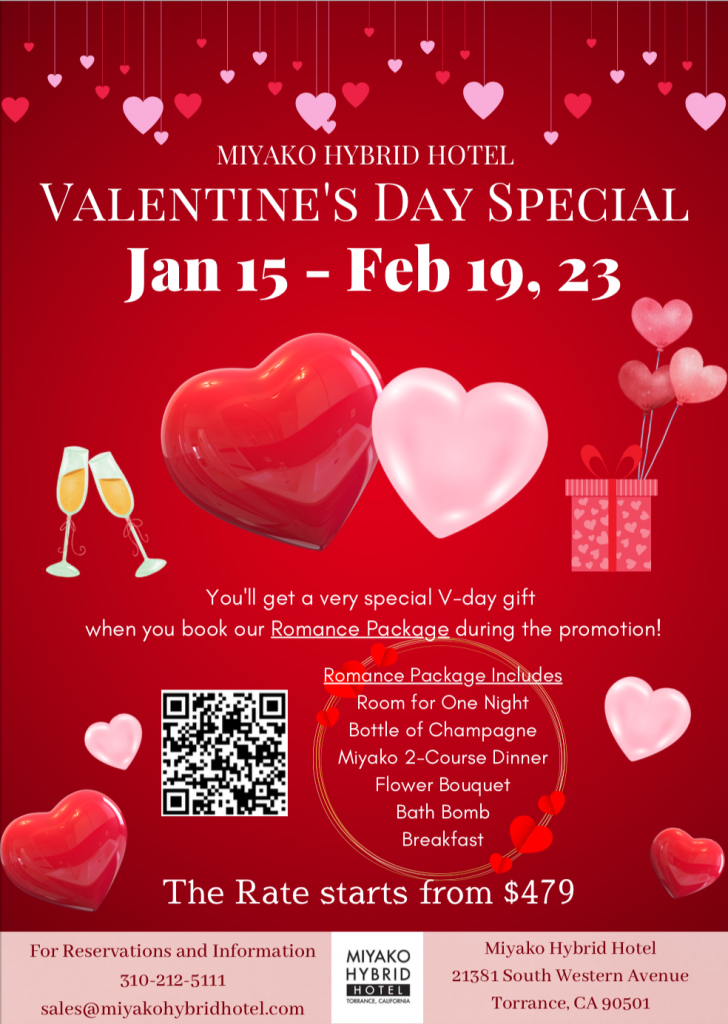 To celebrate Valentine's Day, Piccini Italian Takeout will be offering Heart Shaped Pizzas available on February 14th, only.
Pre-Orders are due by Friday, February 10th.
Cheese: $18.95   Pepperoni: $20.95
Order Online at: eatpiccini.com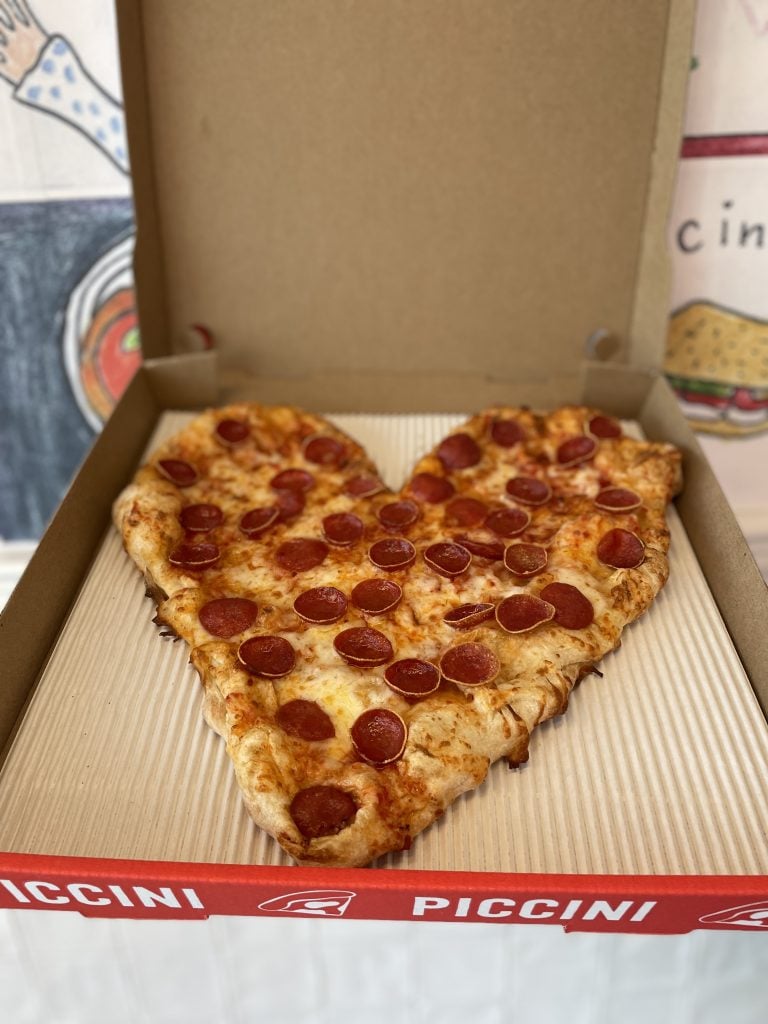 Stay tuned for more information on their special Valentine's Day menu!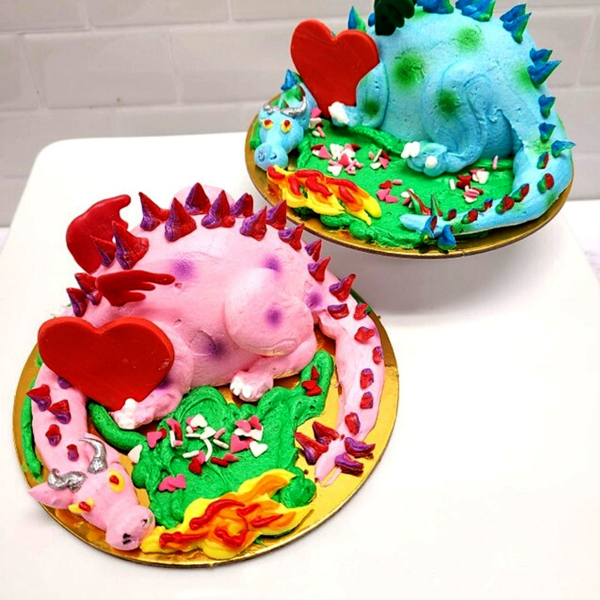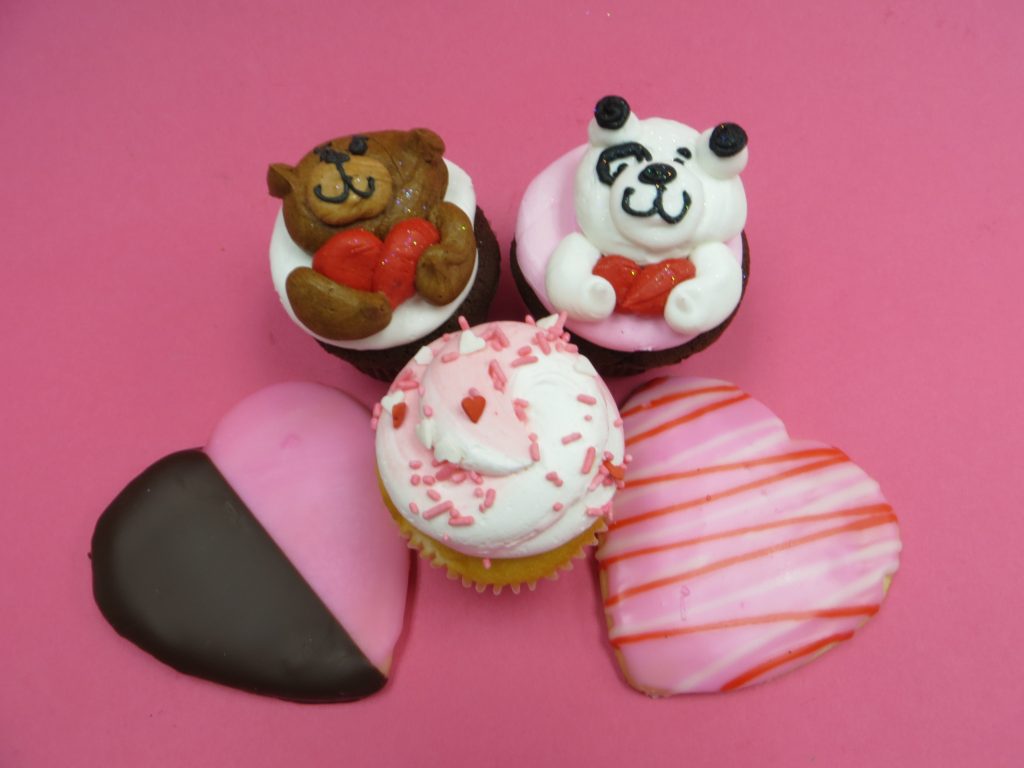 Receive 10% off a night's stay. Offer applies on Feb 14, 2023 only.