Find Sun and Surf Aplenty in Torrance
If you enjoy the beach but aren't crazy about crowds, Torrance Beach is the place to be. Offering 1.5 miles of pristine coastline, Torrance Beach is a gem where you can spend the whole day and never be bored.
Torrance Beach is the perfect place to strut your surfing stuff. The beach-break waves of the South Bay will test your surfing ability, although there are plenty of calmer waves for beginners to learn this fun sport too.
There's plenty to do at or near the beach, from biking to scuba diving, as well as visiting local restaurants and breweries. Whether you're celebrating National Beach Day on Aug. 30 or California Surfing Day on Sept. 20, or just want to enjoy some much-deserved vacation time, head to Torrance Beach.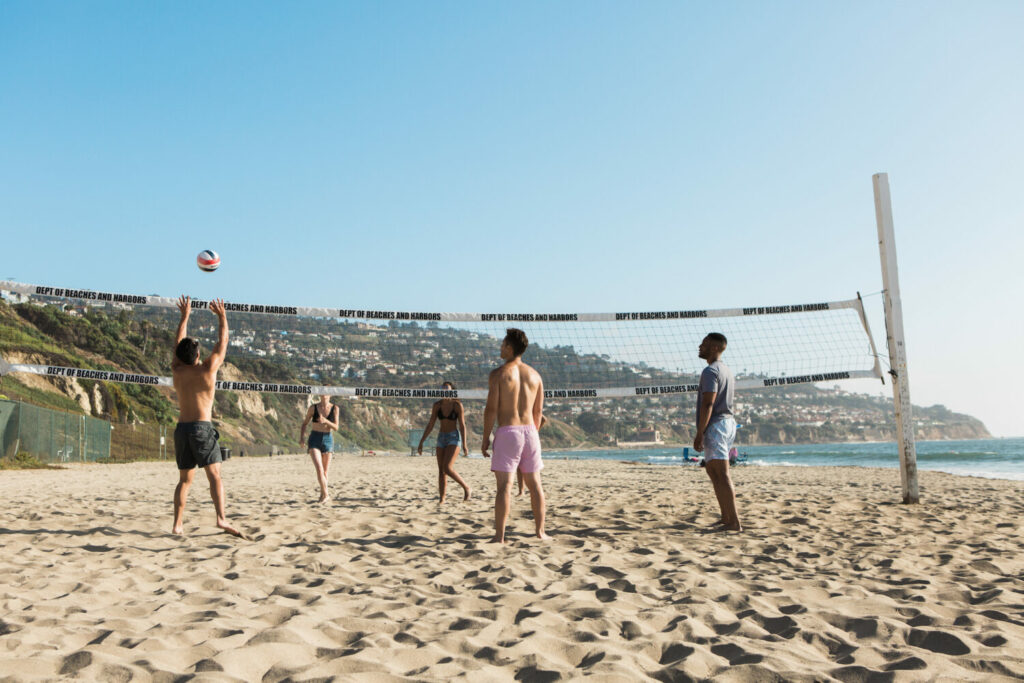 THINGS TO DO AT TORRANCE BEACH
When you're planning your vacation to Torrance, make sure to reserve at least two delightful days to spend at Torrance Beach. You can swim, fish, surf, walk, play beach volleyball, build sand castles, relax and work on your tan … those are just a few of the activities. With more than 300 parking spaces and amenities such as concession stands, outdoor showers, beach wheelchair access mats, lifeguard stations and restrooms – not to mention nearby shops and restaurants – you can spend the entire day at Torrance Beach and never need to leave.
Bicyclists are in for a real treat at Torrance Beach. The Strand bike trail is an approximately 40-mile roundtrip beach path that runs alongside the Pacific Ocean shoreline. Open to walkers, joggers and rollerbladers as well, the paved trail passes through numerous Los Angeles beach communities, such as Venice, Santa Monica and Hermosa, ending at Will Rogers State Beach near Malibu. There are numerous places you can stop to grab a bite to eat, enjoy a refreshing drink or shop for souvenirs from your wonderful vacation.
There are multiple shops where you can rent a bike and other equipment, including Perry's Café, which also rents out e-bikes; Torrance Bikes, located on your way to the beach; and Marina Bike Rentals, which offers cruisers and fixed-speed bikes.
And for those with their best friends in tow, dogs are allowed at The Strand, even if not allowed on the beach. You'll find other furry friends on the trail as well as convenient poop bags along the walk. Just don't forget to bring a leash!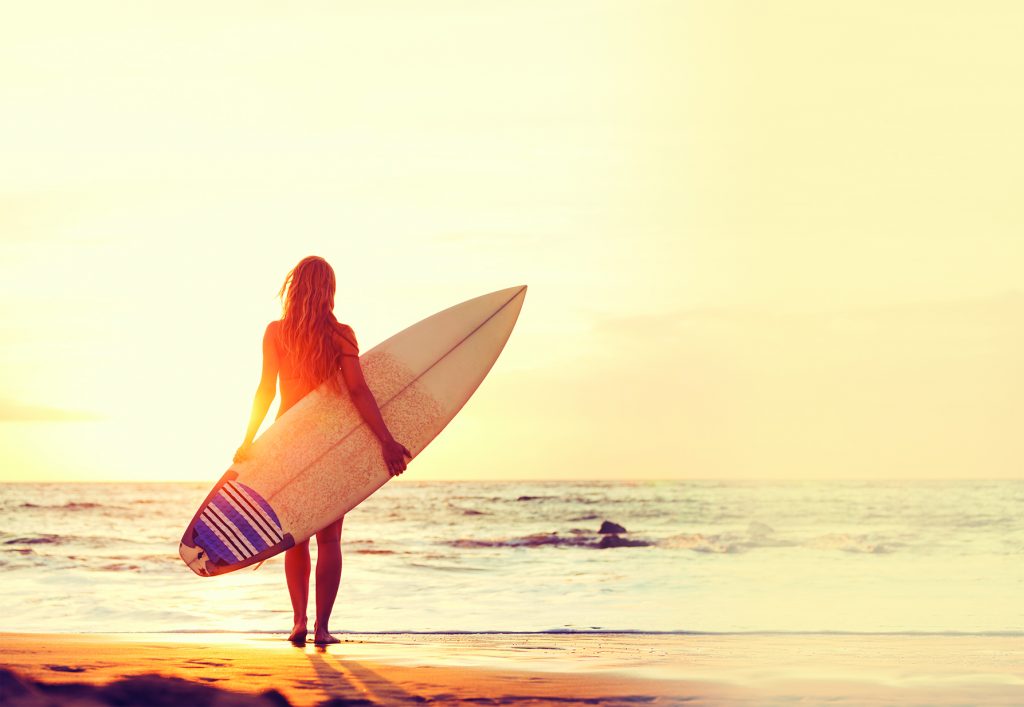 SURF'S UP!
If you're an experienced surfer, you'll probably want to head out to the ocean the minute you arrive at Torrance Beach. With picture-perfect summer temperatures around 80° in August and September – and a view of the beautiful Palos Verdes Peninsula in the background – you and your fans will have an exhilarating time while you ride the waves.
If you always wanted to learn to surf, however, there are numerous surfing schools and businesses in the area. The award-winning Aqua Surf School can teach novice surfers from age 4 to 94 in private or group lessons in about two hours. Wavehuggers also offers private and group lessons, as well as video coaching, a two-hour filmed session which will be analyzed to provide helpful tips.
If you need any surfing accessories, JMJ Wetsuits in Torrance offers custom wetsuits and  ET Surfboards in Hermosa Beach features boards, apparel and more.
EAT AND BE MERRY
With more than 400 eateries in the Torrance area, you'll have an abundance of restaurants in which you can order takeout meals to bring to the beach. When you've had enough fun for the day, however, it's wise to stop for a bite to eat, and the choices near the beach are plentiful.
Beach Bowls Acai Café carries an assortment of acai flavors and toppings for a truly nutritious meal, or grab a smoothie for the drive back to your hotel. Try some authentic Mediterranean cuisine at Aristo Café Bistro & Grille, or enjoy pizza and pasta at Hank's Italian Restaurant. For a twist on American classics, head to Truxton's American Bistro.
Torrance is also home to more than a dozen breweries, and just as pleasing as a great meal is a cold beer. Just a few miles from the beach is The HopSaint Brewing Company, which uses time-honored techniques but aren't afraid to step outside of the box. And Red Car Brewery and Restaurant, the first brewery to open in Torrance, offers a variety of delicious food and signature ales.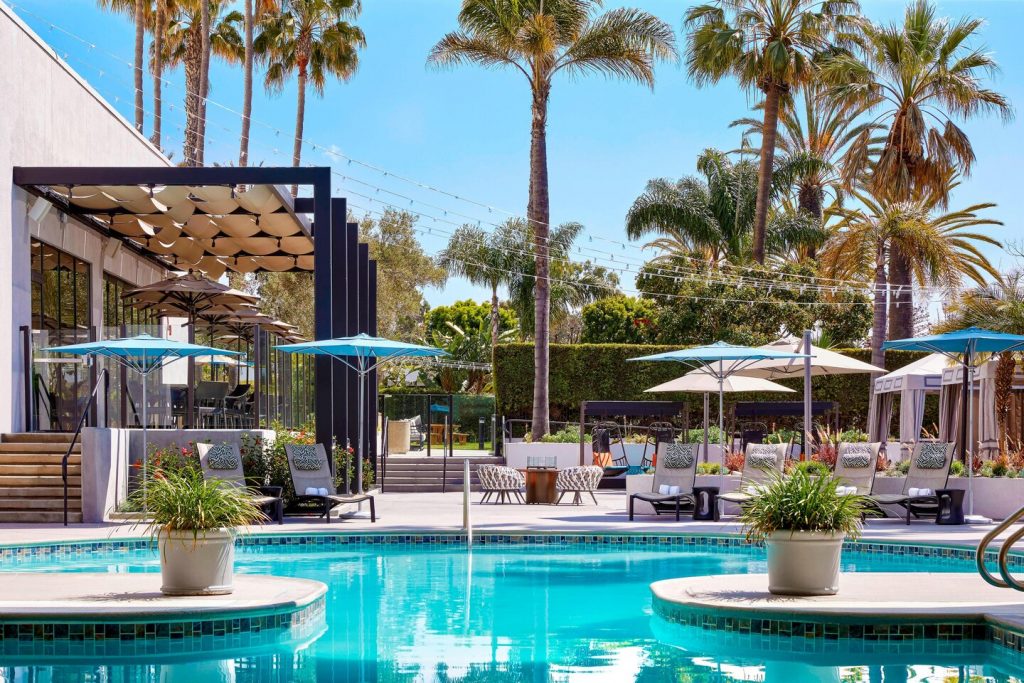 STAY WITH US
Torrance is just minutes from the hustle and bustle of Los Angeles. If you prefer a city with plenty to do but in a more laid-back setting, Torrance is your destination. There are more than a dozen lodging options to choose from, so you'll never be more than a short drive from the beach, museums, sporting events, restaurants and breweries, shopping venues and so much more.
WELCOME, EVERYONE!
You can find a wealth of information about Torrance and the surrounding communities at the California Welcome Center. Located in the Del Amo Fashion Center, one of the largest shopping malls in the country, the center offers details on the latest activities, directions to area events and businesses, and an interactive kiosk to help you plan your trip. We look forward to seeing you soon!