Why Kings Hawaiian Bakery & Restaurant is truly the Best.
King's Hawaiian bread is iconic. You probably know the King's Hawaiian products from their bright orange packages which serve as shining beacons of bread in your local grocery. You love them because of their super-soft texture and their slight sweetness. From dinners rolls to hot dog buns, it is the bread that transforms a meal from basic to basically irresistible.
But, did you know that King's Hawaiian is an actual Bakery & Restaurant, and exists only in Torrance, California? Pack your bags and plan your trip to Torrance because it is true, my friends, and it is a beautiful thing. King's Hawaiian Bakery & Restaurant is truly the best, and here's why:
1. Hawaii + Southern California. Truly, what is not to love about this combination? King's Hawaiian began in 1950 by founder Robert Taira in Hilo, Hawaii. Fast forward to 1988 and he opened the King's Hawaiian Bakery & Restaurant in Torrance, the perfect Southern California spot for this Hawaiian restaurant.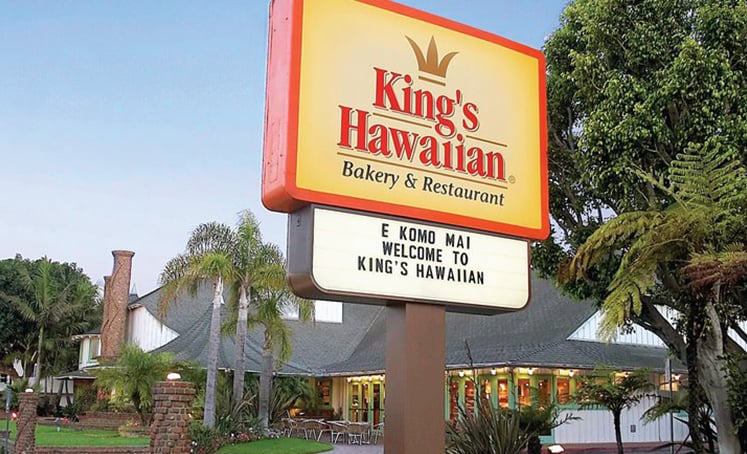 2. King's Hawaiian EVERYTHING. Pancakes, Toast, French Toast, Hamburger Buns… all these parts of your meal are made from the same sweet, magical King's Hawaiian bread you know and love. You don't know the versatility of this product or what your life was missing until you try the French Toast, Breakfast Burrito, or BBQ Kalua Pork Sandwich.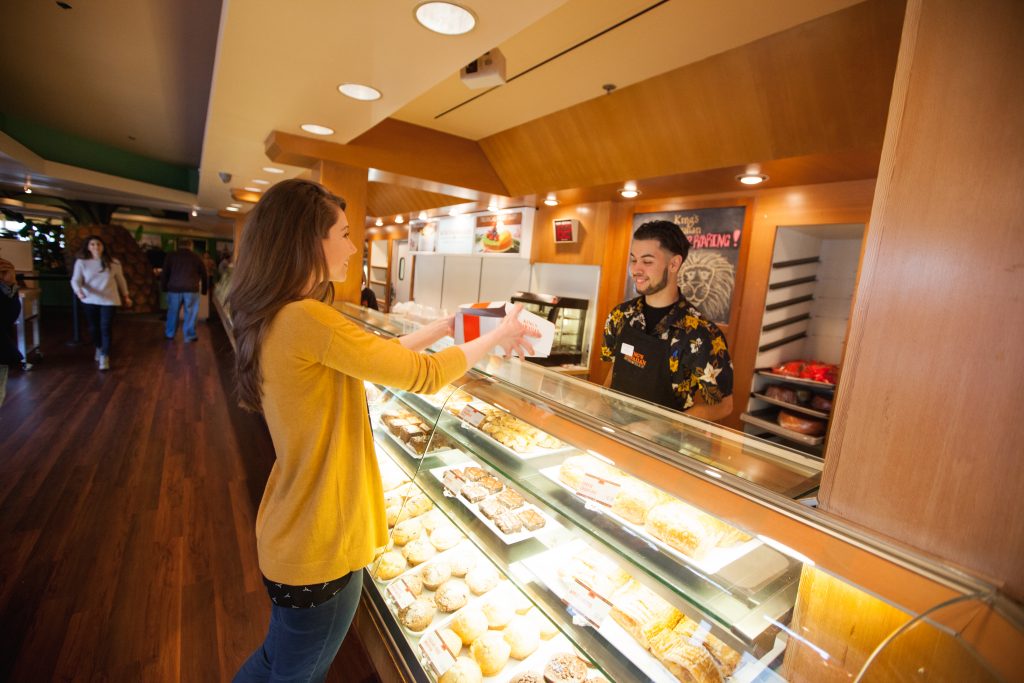 3. The Bakery. Now that you know you can order full meals designed around King's Hawaiian bread, imagine a full bakery right next to the restaurant stocked full of cakes like the Paradise Delight (three layers of decadent and moist guava, passion and lime chiffon cake), or pies like the Chocolate Haupia Pie (filled with whipped cream and topped with chocolate pudding). And of course, there's an array of muffins, donuts and pastries galore.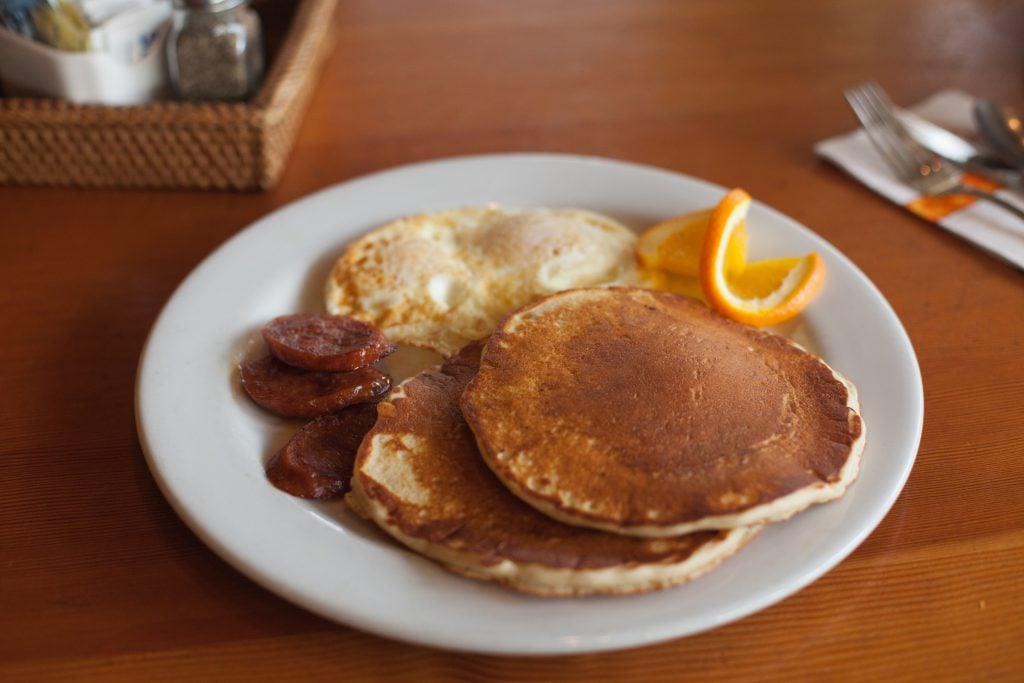 4. Aloha Experience. King's Hawaiian delivers on the Aloha experience. Whether or not you have been to Hawaii, you will know Aloha when you visit King's Hawaiian Bakery & Restaurant. King's Hawaiian Bakery & Restaurant is clearly worth planning a trip around. Did we mention you can visit Torrance Beach after your brunch? The only thing left to ask is, are you in?