Life's a Beach in Torrance
Beaches usually mean crowds, but not when you're in Torrance! One of our best kept secrets is Torrance Beach – it's private, quiet and did we mention beautiful? It doesn't get much better than that. Here is how we enjoy a day at Torrance Beach.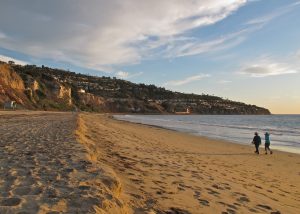 We recommend packing a towel, hat, swimsuit (duh), sunscreen (of course!), some tunes, a book or magazine, chairs and an umbrella to keep you cool and shady. If you forgot a hat or need some of these beach supplies, swing by Del Amo Fashion Center where you can find all this and more in one of America's largest malls.
On your way to the beach, be sure to grab some eats for the day! In the mood for some Vietnamese cuisine? Lee's Sandwiches has you covered. Be sure to also grab water to keep you hydrated while you take in the sun.
Feel free to bring along a volleyball for the beach nets set up on the sand. Or maybe you're more of the Frisbee type. Whatever sandy sport you prefer, Torrance Beach has plenty of room for you to get the sand in your toes. Claim your spot on the beach and set up your sandy home base for the day.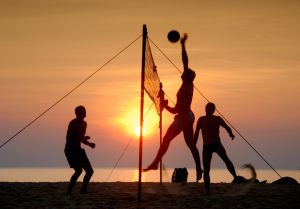 Once you're settled, take in the sights of the beautiful Palos Verde Peninsula, watch surfers catch waves, or marvel at the marine life near the shores. Ah, you're on Torrance time so take it all in and enjoy the beach day!
The 40-acre beach is also the starting point for The Strand, Southern California's 22-mile costal bike path. The path takes you all the way up to Malibu and provides beautiful coastal views of the Palos Verdes Peninsula. Rent a bike at the beach and cruise along the California coastline.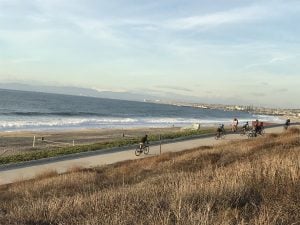 We hope to sea you soon for a beach getaway in Torrance! Book your trip to Southern California's hidden beach gem today.