National Plan for Vacation Day
Discover Torrance is excited to announce it is supporting National Plan for Vacation Day (NPVD) – the annual day for Americans to plan their vacation for the entire year at the start of the year, on January 26th. This is a great time to plan on swaying our way and discovering the melting pot of diverse experiences Torrance has to offer. From surf and sand to culture and good eats, this is the place where good vibes flow like a cool ocean breeze.

Why Plan Now
Though some Americans are not ready to take a trip just yet, there is a wealth of information that says simply planning a vacation can increase happiness. In fact, 97% of respondents in a travel survey say having a trip planned makes them happier — so we encourage you plan a trip now and get those endorphins flowing! Also, many places are offering incentives with better deals and discounts for locking in travel dates ahead of time – especially local deals for traveling within California. Check out our specials page to see some of those great offers.

Why Torrance
Nestled in the beautiful South Bay of Los Angeles, Torrance is central to it all but far enough away from the hustle and bustle to feel like you can unwind. Plus, it's loaded with laid-back charm with plenty to see and do – like an uncrowded 1.5-mile beach, 12 craft breweries, over 400 eateries, 33 parks, an island of wilderness in the heart of the city and family attractions around every palm tree. Not to mention SoFi Stadium, home to the LA Chargers, LA Rams and special events (like Taylor Swift), is mere minutes away, along with Dignity Health Sports Park, home to the MLS LA Galaxy and host of the HSBC World Rugby Seven Series that is tentatively slated for May. But if you need more inspiration on what to do during your upcoming visit, be sure to check out a list of our itineraries ­– you'll find plenty of ideas and jumping off points to get you started on that much needed vacay.

Staying Here
Torrance has a little bit of everything from luxurious suites to cozy hotel rooms. So, whether you're traveling with your family, as a couple or with friends, you'll find a perfect assortment of lodging options and styles to suit any budget.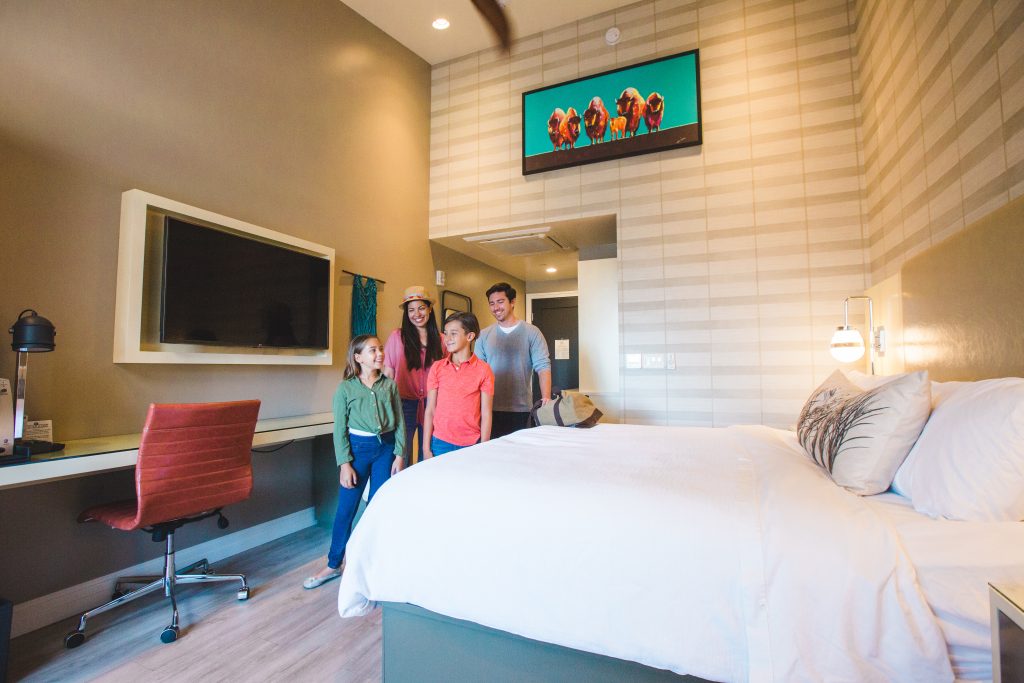 Traveling Safely
Discover Torrance is encouraging Americans to continue to adhere to healthy travel practices whether you're planning a vacation in the short term or for later this year. U.S. Travel Association's Travel Confidently toolkit has a wealth of resources and guidance to encourage safe and healthy travel, which includes wearing a mask, frequent hand washing, maintaining physical distance when possible and staying home if feeling sick. Discover Torrance also has Travel Advisory information on our site to help plan your visit.
Don't Forget
On Jan. 26th, use the hashtags #DiscoverTorrance #PlanForVacation on our Facebook, Twitter or Instagram pages to tell us when you're dreaming about traveling to Torrance next and what you plan on doing. We can't wait till you Sway Our Way and look forward to seeing you soon!