Seas the Day at Torrance Beach
Beaches usually mean crowds, but not when you're in Torrance. One of Torrance's best kept secrets is its beach. Private, quiet, and did we mention beautiful…it doesn't get much better than that (sea you soon). Here are a few things you'll discover while catching some rays at Torrance Beach.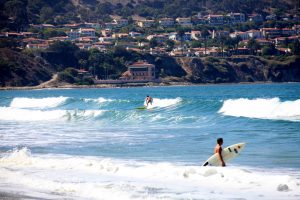 What to Bring
When you head to Torrance Beach, don't forget to pack some beach bag essentials. We recommend bringing lots of water, some snacks, sunscreen (sunburns are the worst), sunglasses, a hat, towels, umbrella, and chairs. You could also bring a change of clothes (for exploring Torrance after), some tunes, a book or magazine, or even a volleyball for the beach net.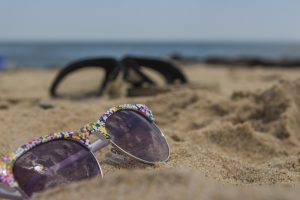 What to Expect
Kick-back, relax and enjoy the scenery at Torrance Beach. The beautiful 40-acre coastline offers views of the Palos Verdes Peninsula, which ain't too shabby. The uncrowded beach also has more than 300 parking spots with tons of shops and restaurants close by. Amenities include restrooms, outdoor showers, beach wheelchairs, a life guard station and a beach café.
Don't Worry, Beach Happy
Enjoy the warm waves of Torrance Beach and swim, fish, scuba dive, or surf.  Maybe you're more of a sun worshiper and want to get your tan on. Don't worry, there's plenty to do onshore like playing Frisbee or throwing a football around. Don't forget to build a sand castle with your kids (or without!).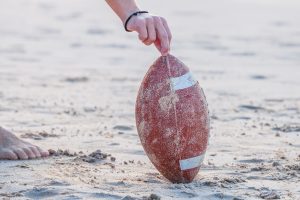 Stand Bike Trail
One of the best ways to experience the sunshine and salty air of the Pacific Ocean is to bike along the shoreline. Torrance Beach is the starting point of the Strand Bike Trail, a 22-mile ride along the gorgeous coastline that runs all the way up to Will Rogers State Beach. If you don't have your own set of wheels, you can always rent a bike along The Strand. There are also several shops and restaurants down the path where you can stop to enjoy a snack or take a break.
Torrance Beach has a little something for everyone. Come seas the day and book your trip to Torrance today!