Take a Tour of Torrance
Beer, history and a little bit of Hollywood in Torrance – we're in, are you? There's so much to explore in and near Torrance including artistic, historic and cultural treasures. Here are a few of our favorite guided tours in and around SoCal's secret city.
Torrance is becoming known as a hub for Southern California's craft beer scene, so an LA Beer Hop tour is a must. Highly experienced craft-beer-lovin' guides take you to three South Bay breweries in and around Torrance. You'll get to enjoy guided beer tastings and a walkthrough of the brewing process at one of the locations. Ale Yeah!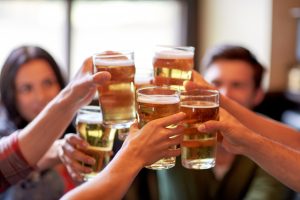 Maybe you're interested in seeing Torrance and the City of Angels above ground. (Who wouldn't!) Well you're in luck, just a quick drive away you can take to the air with Celebrity Helicopters and enjoy a unique glimpse of the city. You'll get to see how huge (2.5 million square feet) Del Amo Fashion Center really is! It's one of the largest shopping malls in America, we're sure you'll be impressed.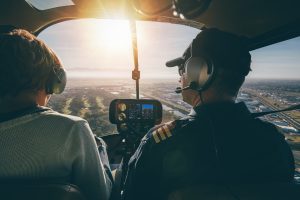 A truly one-of-a-kind experience is waiting at Chen Art Gallery. Local tip – call to schedule a private tour of the gallery to see a truly incredible collection of Chinese art. The impressive collection features more than 1,000 artifacts spanning 5,000 years of Chinese history. The amazing museum is also only open for docent-guided tours.
Walking Tours of Historic Downtown
Hundreds of movies and television shows have been filmed throughout Torrance. You can check out some of these locations and the area's best landmarks during the Walking Tours of Historic Downtown. You'll probably recognize many from the big screen. The tour is hosted on the fourth Sunday of every month May through October. The tour is an easy, but brisk walk covering eight blocks. It's also free (score!).
Alright, who doesn't get a little excited when they see a celebrity? Don't lie to yourself, we get it! Near Torrance is the famous Starline Tours, which takes tourists to locations ranging from exclusive neighborhoods and glamorous adventures to world-famous LA attractions. You may even spot a Hollywood star or two during your tour! #GoodLuck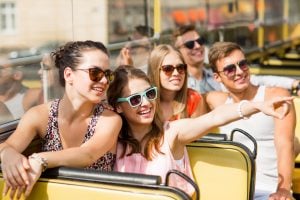 Eat well and travel often, that's what we like to do in Torrance. We can't think of a better way to explore SoCal than taking a tour (or five). Book your trip today and get ready to discover Torrance like you never have!