Torrance: Your Southern California Home Base
With an uncrowded beach, giant mall, delicious eats and killer craft brews, Torrance is one of Southern California's best kept secrets. There's so much to do here, you'll never want to leave – but if you must venture out to SoCal's famous attractions (sigh), you won't have to go far. Torrance is near some of Los Angeles's top attractions and once you've had enough of the crowds, we'll be waiting with our laid-back vibes when you return.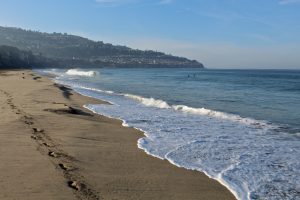 Alright, who doesn't love Disneyland? It's the Happiest Place on Earth! Just 35 minutes from Torrance, Mickey Mouse and all his friends are ready to have a day of fun with you and your family.
We all get a little excited seeing a celebrity or a place we recognize from a blockbuster movie. (Don't lie to yourself, we get it!) Torrance is only a 35-minute drive from America's most famous motion-picture industry – Hollywood! Explore some of the area's top attractions while you're here.
Another Hollywood hotspot worth checking out is Universal Studios. It's one of the oldest and most famous Hollywood film studios still in use and is only about half-hour from Torrance. There is also a theme park here. (Score!)
If you're looking for a little adventure during your trip to Torrance, Knott's Berry Farm is only about 30 minutes down CA-91. As one of America's most popular theme parks, spend the day exploring dozens of rides, shows, roller coasters and more!
Football or fútbol? Whatever sport gets your gears going, we have you covered. Easily watch the Los Angeles Chargers or the L.A. Galaxy play at StubHub Center, which is just minutes from Torrance.
Hello baseball season! If you're a beloved Los Angeles Dodgers fan, you're in luck! Torrance is just a 30-minute drive from Dodger Stadium. It's the oldest ballpark in MLB west of the Mississippi River. So, even if you're not a Dodger fan, you may as well explore a little part of baseball history.
Known as the sports and entertainment center of the world, Staples Center is home to the NHL's Los Angeles Kings, the NBA's Los Angeles Lakers and Los Angeles Clippers and the WNBA's Los Angeles Sparks. Less than half-hour from Torrance, Staples Center is the perfect spot to catch a basketball or hockey game. (Or concert, for all you music lovers!) It's also located in Downtown Los Angeles where you can explore museums, parks, theaters and more.
Looking for a little history? Visit the J. Paul Getty Museum where you can see thousands of famous pieces of art including Greek, Roman, Etruscan and European art. The museum has two locations, one in Malibu and the other in Los Angeles. Torrance is only about 35 minutes away from both. #Winning
After a day of exploring, we're sure you'll be ready to get out of the hustle and bustle of L.A. and get back to SoCal's secret city. You'll not only get a better value staying in Torrance, but you'll get to avoid the crowds when you're winding down for the night. (Hallelujah!) Did we mention Torrance is only 15 minutes from LAX, making it an ideal destination for an easy and stress-free trip. Book your stay today!