Why settle for cheap beer at home when you could opt for a chilled glass of "The Dragon's Breath" at Southland Bar? Known for craft cocktails like The White Gummy Bear and The Georgia Peach, Southland also boasts great TV's to watch the Big Game on. Don't worry, if you're not into Dragon's Breath, the bar's mixologists are also happy to offer you a creative glass of spirits or one of their ice-cold beers or ciders on tap.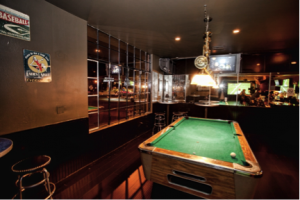 Image Credit: Southland
Local favorite Keegan's Sports Lounge & Grill will also be showing the Big Game across their lineup of screens. With plenty of game-day eats like loaded potato skins, jalapeno poppers, chili cheese fries and buffalo wings, Keegan's is the perfect place to kick back and enjoy the the pigskin showdown.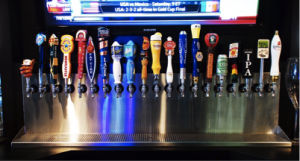 Image Credit: Keegan's Sports Lounge & Grill
Over a dozen flat screens await you at The Crest Sports Bar & Grill so no matter where you turn, you're sure to catch the action. In addition to daily drink specials, The Crest will also serve up favorites like their famous bread knots available in garlic, pizza and even peanut butter and jelly flavors.
Take in the biggest event in football and then head out to for some fun in Torrance. Visit the explore page at DiscoverTorrance.com for more information on local attractions and regional day trips. Plan to extend your stay? Book a few nights at one of the area's beautiful hotels.