12 Can't-Miss Craft Breweries in Torrance
Torrance's West Coast vibe doesn't end with the crave-worthy weather and surf. Our craft breweries are the perfect excuse to post up, grab a pint and plan an afternoon of relaxation.
March is a good time to jump right in. You don't have to be in Ireland to imbibe in some of the best brews. You'll luck out with any brewery you choose, but a few have St. Patrick's Day specials that might sweeten your celebration and save you some green.
We've rounded up 12 can't-miss craft breweries below and also on our handy Brewery Map. When you find one that speaks to you, hop(s) to it.
2878 Columbia St, Torrance, CA 90503
Old World recipes meet New World ingredients for remarkable artisan beers that capture today's taste. Red Cardinal Sin is not to be missed!
On St. Patrick's Day, head over to the brewery to experience their Forbidden Blonde – available from 4pm –9pm. You won't be able to miss the green color!
21770 Del Amo Cir E, Torrance, CA 90503 (located in The Brews Hall)
A middle school science project in the '70s created Buzzrock's foundation and catapulted it to one of Torrance's most thoughtful and quirky brewhouses. Any style, any vessel, Buzzrock is buzzworthy indeed.
21770 Del Amo Cir E, Torrance, CA 90503 (located in The Brews Hall)
Comedy is the foundation of this local "loco" beer. Comedian George Lopez put hops and "hahas" into the Ta Loco Cervezas which include Agria Fresca, Paloma IPA and Suavecito Stout, an Imperial Milk Stout aged on cinnamon and Cacao nibs.
5160 W 190th St, Torrance, CA 90503
Hops reign over halos in this Belgian-style brewery. Their mission is simple – offer savory flavor through quality craftsmanship.
20311 S Western Ave, Torrance, CA 90501
Take a vow of superior brews at Monkish with uniquely packaged beers ranging from Alter Boy to Zombie-ish. Each is a can't miss!
1266 Sartori Ave, Torrance, CA 90501
The famous California Red Car line is the inspiration for this brewery. Consider their brewmaster as your conductor for some of the best brews in Torrance.
On St. Patrick's Day 2021, that menu is expanded to include Irish TOTchos.
2964 Columbia St, Torrance, CA 90503
Crowd-pleasing craft beers rule the roost at Scholb. Enjoying a sunny day or something more serious –  they have the styles that are worthy of a long sit down.
1901 Del Amo Blvd, Torrance, CA 90501
If their 16 exclusive craft beers in a warm and inviting space didn't rock your world, then their 1% donations to environmental non-profits will cause you to raise a glass.
22755 Hawthorne Blvd, Torrance, CA 90505
A splash of South Beach with 16 exclusive brews in a cozy environment take you to a wonderful place.
2201 Dominguez St, Torrance, CA 90501
An industrial setting and inspiring taps transform this space into a place to play with a pilsner in hand.
If you're looking to turn your St. Paddy's into a St. Party's, you can expect a lot of fun to happen here, including a Savage Taco Food Truck visit on March 17, 2021.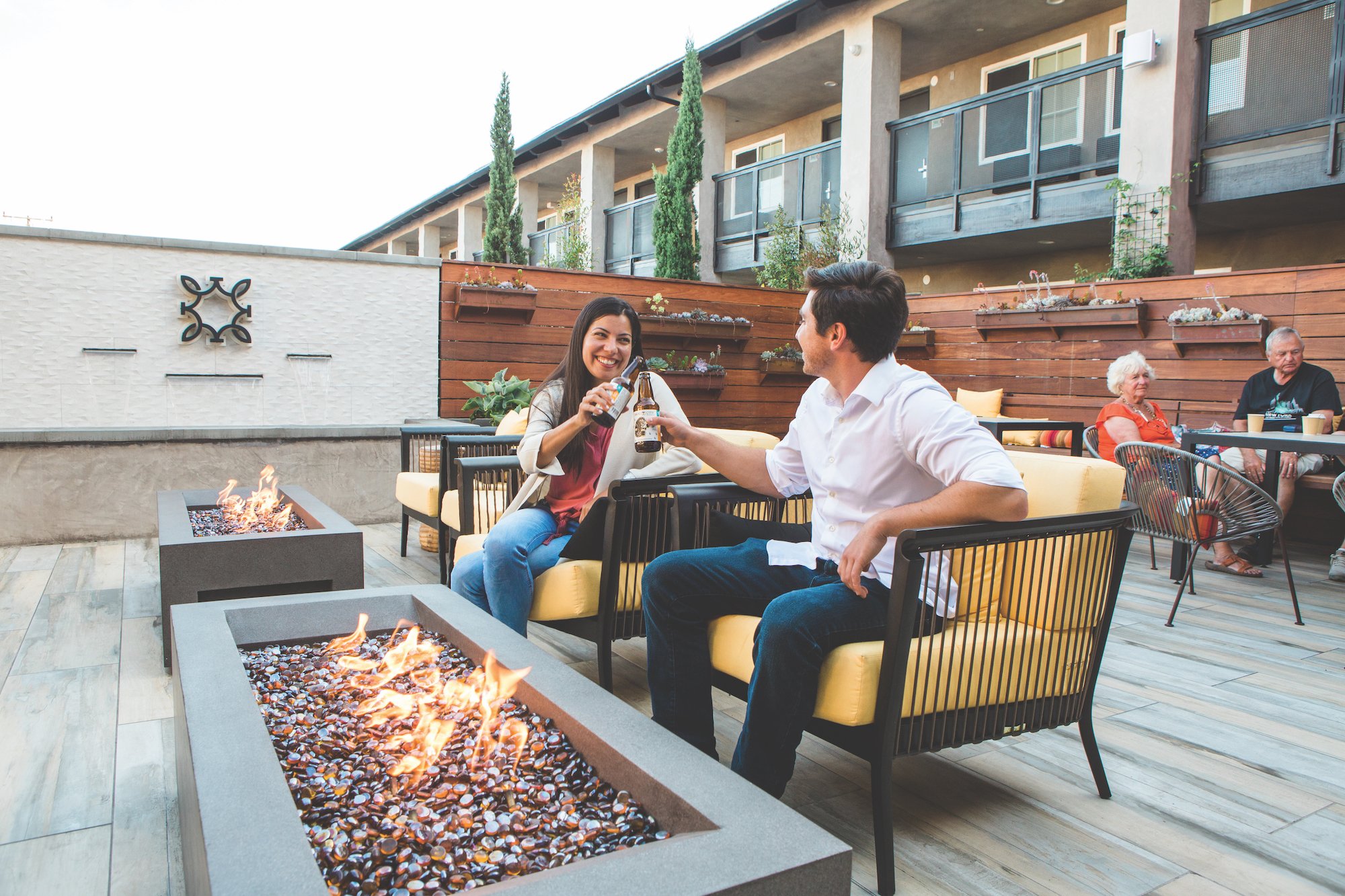 SIP & STAY
After you sip Torrance's suds, make sure to plan your stay at one of the city's 15 hotels. And if you need help in planning your adventure, look no further than the California Welcome Center, located in Del Amo Fashion Center. Here, you can create an itinerary, pick up some swag and more.