Absolution Brewing Company
Absolution Brewing Company (ABC), brews handcrafted artisan beers and ales using the best of Old World recipes and New World ingredients. Water, grain, yeast and hops – that's it. Saving the World from bad beer one pint at a time. Enjoy 22 taps including South Bay Blonde, Purgatory Hefeweizen, Cardinal Sin Red Ale, Holy Cow Milk Stout, 405 IPA, Wicked Triple IPA, premium whisky and bourbon barrel-aged ales. Its friendly, professional team of Absolutionists, food trucks, corn-hole and a fun-packed games room all help create a great time at Absolution.
The To-Go Taproom
Monday-Thursday: 9:00 AM  – 4:00 PM
Friday: 9:00 AM – 7:00 PM
Saturday & Sunday: 12:00 PM – 7:00 PM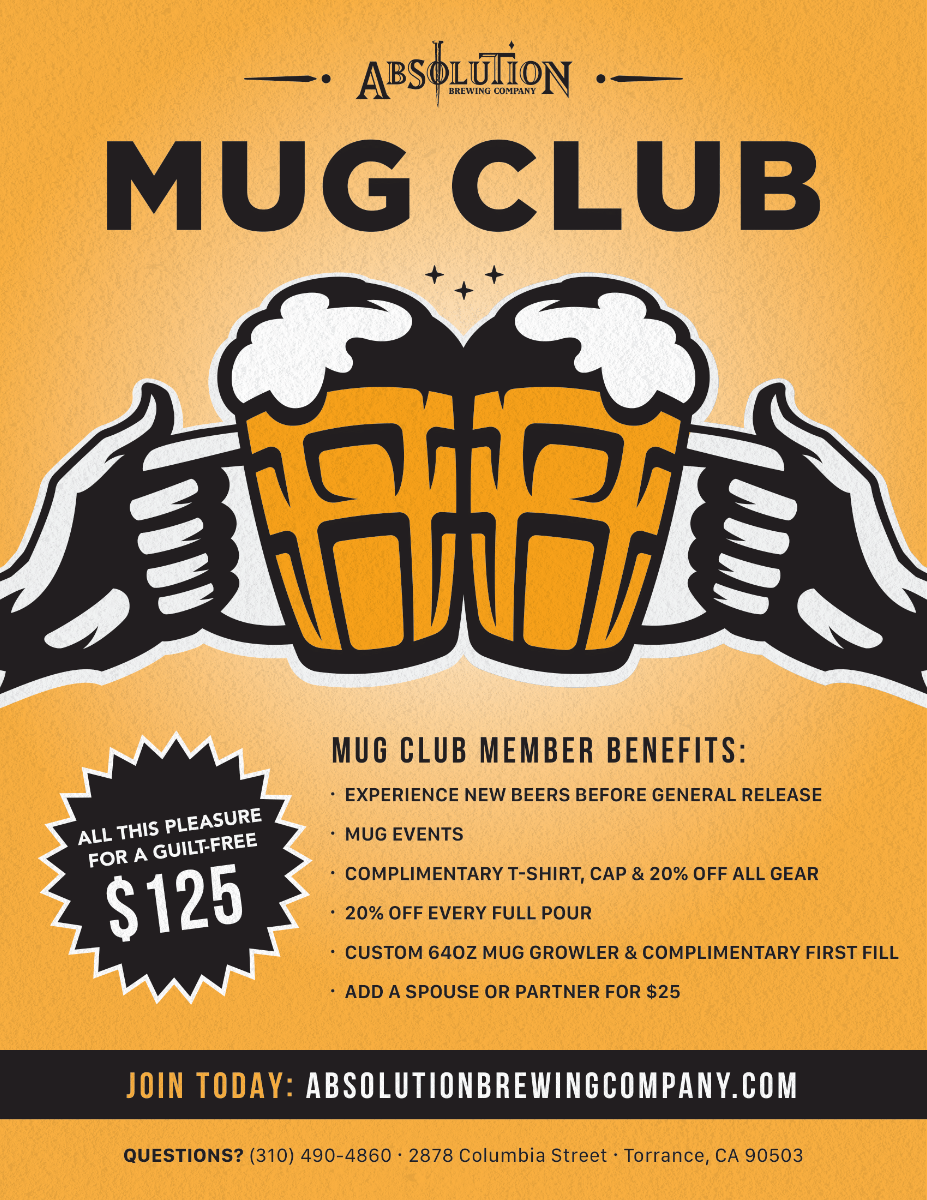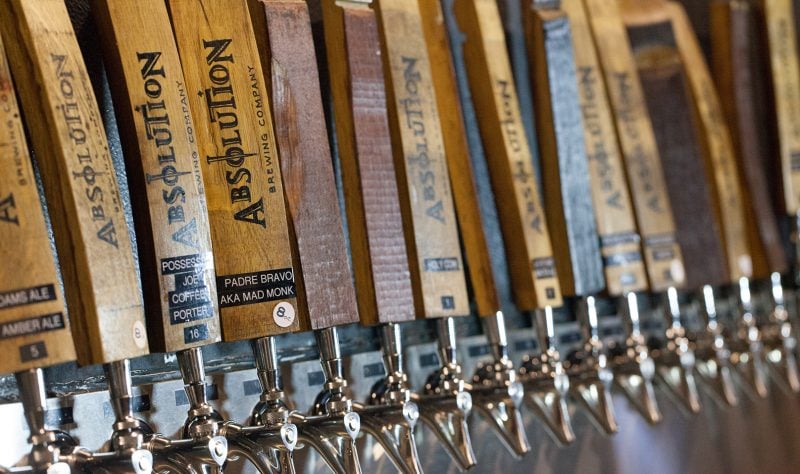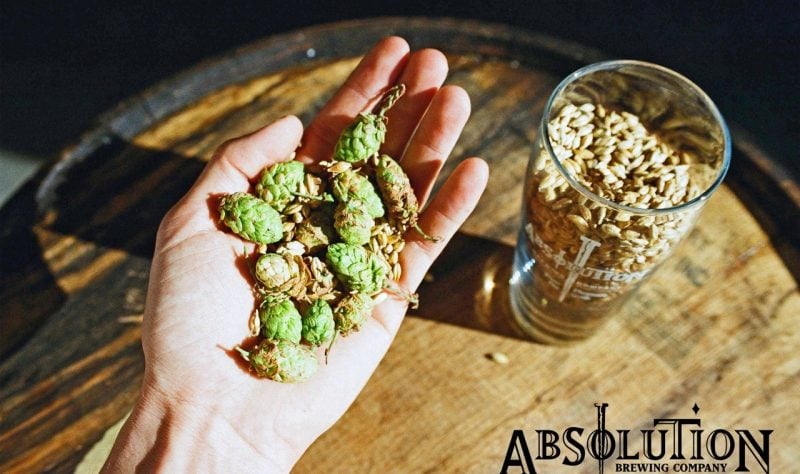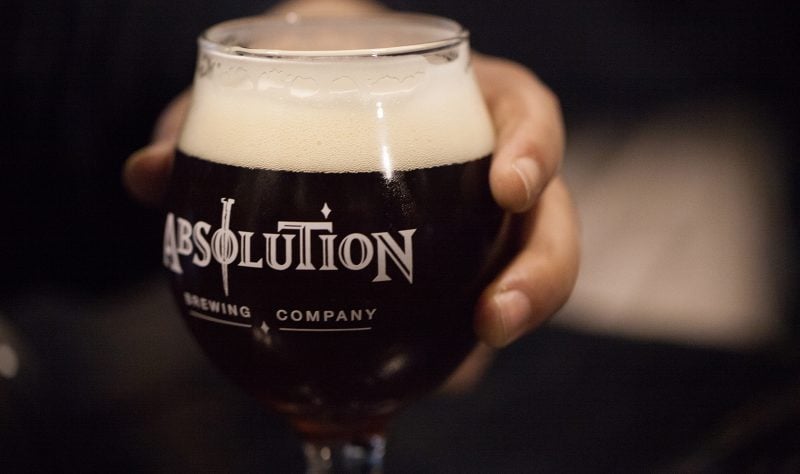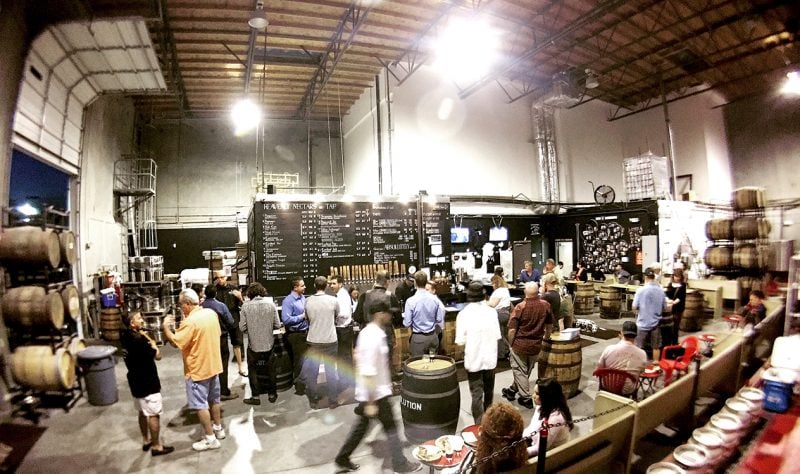 View on map
*Listings are based on most recent information provided to Discover Torrance. Please email info@discovertorrance to update listing details.