Beer It Up in Torrance
Ice cold beer is a magical thing, especially in Torrance. After all, we are known as a hub for SoCal's craft beer scene with 12 breweries around town. Did we mention many of our breweries have award-winning beers? It's time to get hoppy in Torrance this summer!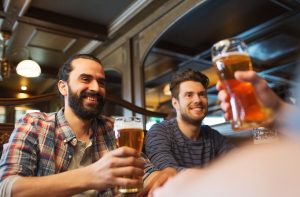 Meet brewmaster Brian Brewer (yes, that's his real name!) at HopSaint Brewing Company. You already know this place must be good! The brewery loves to step outside of the box and try new things. Trust us, you won't be disappointed here!
When you arrive at Scholb Premium Ales, it'll feel like your home away from home. The small craft brewery and tasting room features a large variety of craft beer with clean, clear and direct flavors. You'll also learn a little bit of beer history while you're here.
The iconic Absolution Brewing Company is known for their farm-to-glass artisan beers and ales made with Old World style and New World ingredients. Water, grain, yeast and hops – that's it!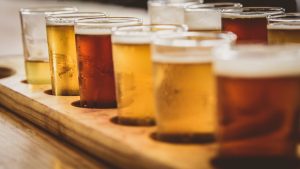 This family-run craft brewery has 18 exclusive taps and focuses on creating exceptional beers. Their hard work has paid off as the tavern won a World Beer Cup award and has been named best brewery in the South Bay by Daily Breeze readers. A must-stop while you're in town!
This place is super chill and their tasting room is located within the brewery. Some of our favorites are Kiss the Sky, Tables Turned and Verb Vice. The names alone make this place cool.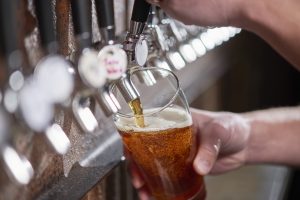 We just love the laid-back atmosphere of the Dudes' Brewing Company! This place is perfect for drinking and chilling. Their core brews include the California IPA and a blonde ale. They also have some amazing specials year-round with 13 brews on tap.
Yorkshire embraces British history offering some of the tastiest brews around Torrance. Our go-to is the Castle Dangerous export stout –  it's big and beautiful. Here, you can relax and enjoy a pint (or two), their firkin fresh!
This place was named after California's famous Red Car Line. The laid-back brewery offers a variety of classics to limited-time beers. Some of our favorites include the Big Red Ale and the Winsome Wheat. Red Car is also a full-service restaurant. Yum!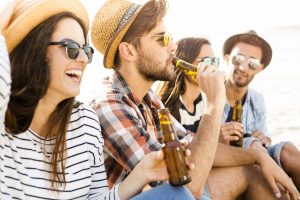 Warm weather, Torrance Beach and ice cold beer – it doesn't get much better than that. Come experience the best local brews in SoCal's secret city, book your trip today!