Brunch, Nap, Repeat
Last night was great. Today, you've slept in and you're ready for the nearest brunch destination for your Torrance trip. We've done the research for you and here are some of our favorites. Forks up, let's do this.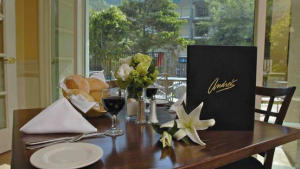 Courtesy the DoubleTree
Ready to class it up a bit? Take your swank over to Andre's at the DoubleTree for a full menu Sunday brunch. Your choices include: made-to-order omelettes, pastas, seasonal fish, an Italian station and much more. $35.95, served Sundays, 11am – 2pm
Not your Grandma's brunch, but you could certainly take her there.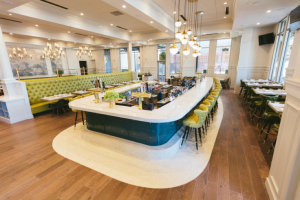 Courtesy the Great Maple
Oh no! Looking for brunch in-between weekends? Great Maple has you covered with their 'blunch' menu options. Including but not limited to: made to order maple-bacon doughnuts, powdered sugar beignets (shaken tableside), seasonal quiche and California chicken breast with avocado toast. Full brunch menu (including farm eggs and salads) available on the weekends of course. $10-16+, served weekdays: 11am – 5pm and weekends: 9am – 4pm
This 'modern American eatery' has something for everyone, even those considering their brunching waistlines.
We hope you've enjoyed your mini-tour of brunching destinations in Torrance. Don't forget to book your stay with one of our comfy lodging partners!