Make Torrance Your Dumpling Destination
We're always down for dumplings. Sweet or savory, it's a comfort food we'll never turn down and one we're thrilled to celebrate on National Dumpling Day, September 26.
Join us in Torrance for some dang good dumplings made locally. Read on to learn the best dumpling spots in Torrance:  
Dumpling soup and noodles are a specialty at this Chinese restaurant. They're served in authentic baskets and Din Tai Fung is known all over the world for them, which is why this spot should definitely be on your dumpling list. You can't go wrong with anything on the menu, but our pick: the classic Kurobuta Pork Xiao Long Boa is perfection. Plus, soup dumplings are always a wonderful comfort food.  
 Make sure to save room for dessert and order Chocolate Mochi Xiao Long Bao, which are thin, homemade dumpling wrappers filled with a rich chocolate ganache and steamed until tender with a molten center. Yum! 
You'll find Vietnamese soup bowls and vermicelli among other regional dishes, including a Dumpling Pho at this spot. It's honestly so good, and a fairly unique dish among pho restaurants.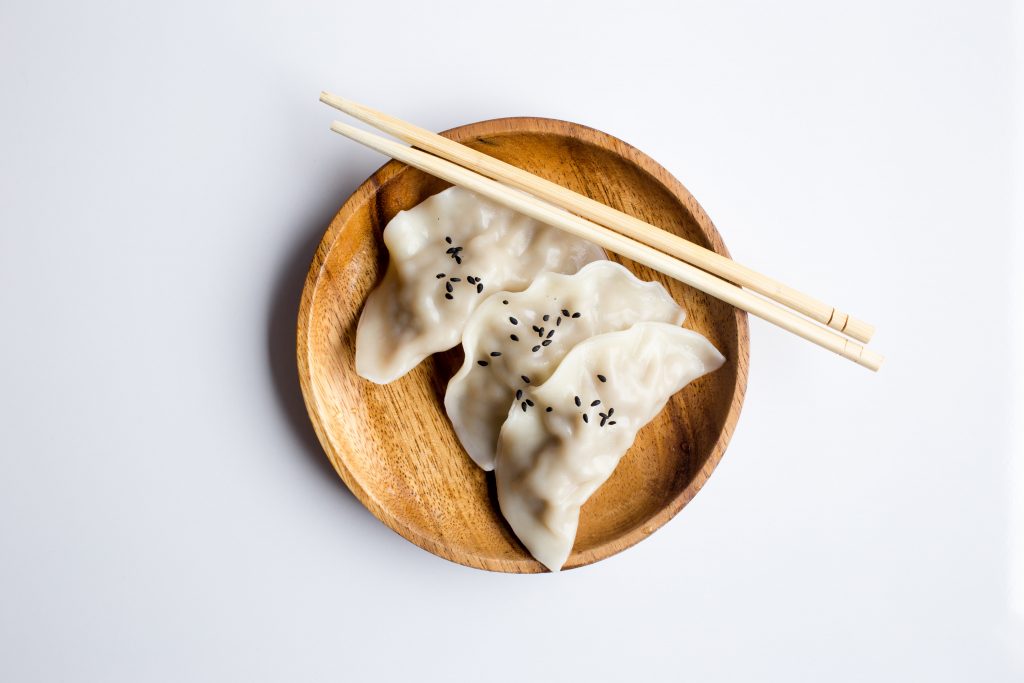 Head here for some fantastic Korean dishes including Korean hot pot, barbecue and rice dishes. Best to start with their steamed appetizer dumplings or their pan-fried dumplings. For your entrée, the obvious choice is the Vegetable Dumpling Tofu, but you can't go wrong with the Cast Iron Skillet BiBimBop or the Bolgogi Ssam Bop. 
This cozy, Korean spot is serious about their dumplings. One of their best starters is their Wang Mandoo, jumbo-sized dumplings with beef, pork and kimchi, or walk on the milder side with Mul Mandoo, smaller boiled dumplings with beef, pork and veggies. There are six different kinds of dumpling soup ranging from spicy to savory, and you can even order packs of 40 dumplings to go. 
Their huge flavors and unique dishes like Shacho Ramen (with a secret ingredient) and K.O. Spicy Ramen put this spot on the map, but their dumplings are pretty darn tasty too. Meant to be shared, their handmade gyoza comprises six pan-fried pork dumplings that totally hit the spot. They're usually pretty busy, so expect a 10 to 15-minute wait during dinner hours.  

Celebrate National Dumpling Day in Torrance
With more than 400 restaurants to consider, Torrance is a total foodie destination. The choices can be dizzying, so we put together a dream dining itinerary for you to check out. 
We're also happy to offer more personal suggestions on where to stay, play and eat while you're in Torrance. Just stop by the California Welcome Center Torrance to get started. Discover insider tips, plan a trip through our interactive kiosks, shop locally-sourced merchandise, get custom activity planning and more. The California Welcome Center is located in the Del Amo Fashion Center on the main entrance, level 1.  
Having a local spot to relax to at the end of the day is its own delight as well. There are 15 excellent hotels to consider in Torrance ranging from luxurious suites to budget-friendly rooms. Check out our hotel specials. We hope to see you soon!