Enjoy a Perfect Summer Date in Torrance
"Summer loving, had me a blast," is a song lyric that comes to mind every summertime season. Another thing that comes to mind is planning the perfect summer date, which is nearly a certainty if that date takes place in Torrance. Located in the South Bay of Los Angeles, Torrance prides itself on being a laid-back city with plenty of things to do in and around the area. So, sit back and enjoy this dating guide. 
THE FIRST DATE
According to a Thriving Center of Psychology survey of 1,000 American singles, 47% said they are planning to "infladate" – going on more affordable dates because of inflation – and 51% said their favorite way to infladate is by going on walks or hikes. In fact, taking a walk or a hike or just meeting for a cup of coffee were high on the list of affordable first dates.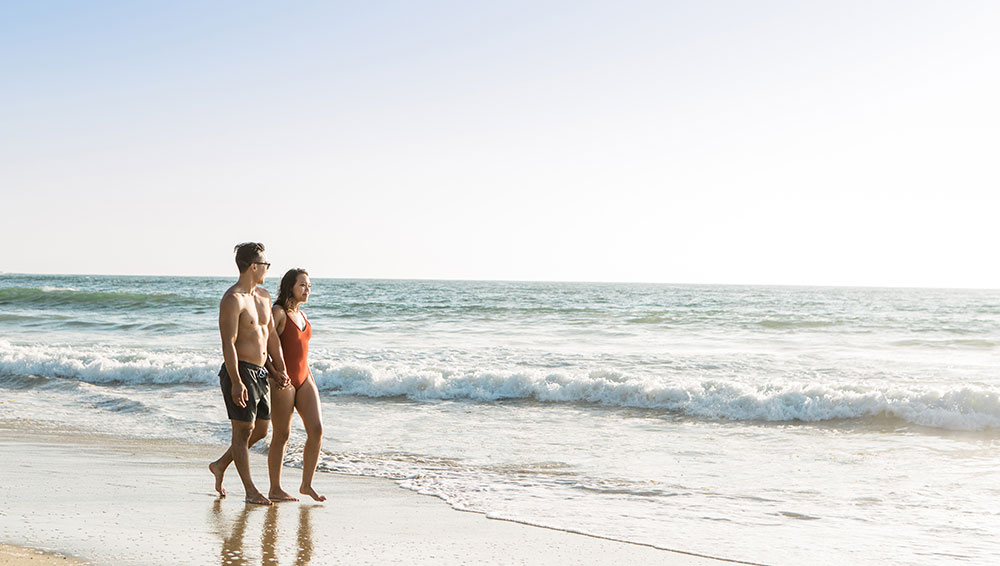 A casual stroll along the local treasure known as Torrance Beach is perfect for first-daters. Relax and enjoy the view of the Palos Verdes Peninsula, a great conversation starter. 
July is National Picnic Month, so celebrate by picking up some takeout from one of the many restaurants in Torrance, especially those near the beach. You can go for some Japanese-American fare at Rascals Teriyaki Grill, or choose from the numerous sandwich and salad choices at Torrance Bakery (and don't forget dessert or you may never get a second date!). You can't go wrong with the selection of Hawaiian local food and traditional American dishes from King's Hawaiian Bakery & Restaurant, or order pizza, pasta and more from the restaurant that has "takeout" in their name: Piccini Italian Takeout. With 400+ eateries in Torrance, it's easy to pack the perfect picnic lunch.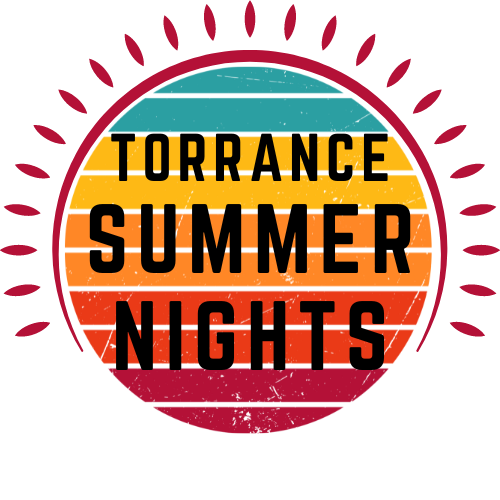 Torrance Summer Nights is another event you can take your picnic basket. Should your musical tastes align, check out the free concerts being held at the Wilson Park Amphitheatre. Upcomig performances include the Big Butter Jazz Band (New Orleans jazz) on July 15, Andy & Renee The Duo (Bob Dylan tribute band) on Aug. 12 and Petty Theft (Tom Petty tribute band) on Sept. 3. 
 If the date you swiped right on shares a love for the Bard, you're in luck. As part of Torrance Summer Nights, Shakespeare by the Sea will present Twelfth Night on July 29, followed by Hamlet on July 30, both at the Wilson Park Amphitheatre.  
 Another inexpensive idea is to rent bikes and head to The Strand beach bike path. The 22-mile (one-way) path begins at Torrance Beach and ends at Will Rogers State Beach in Malibu, with numerous stops along the way should you get hungry, thirsty or just want to take a break. With the gorgeous Pacific Ocean coastline constantly in view, you'll never get bored. Perry's Café and Marina Bike Rentals are among a number of shops available to rent a bike.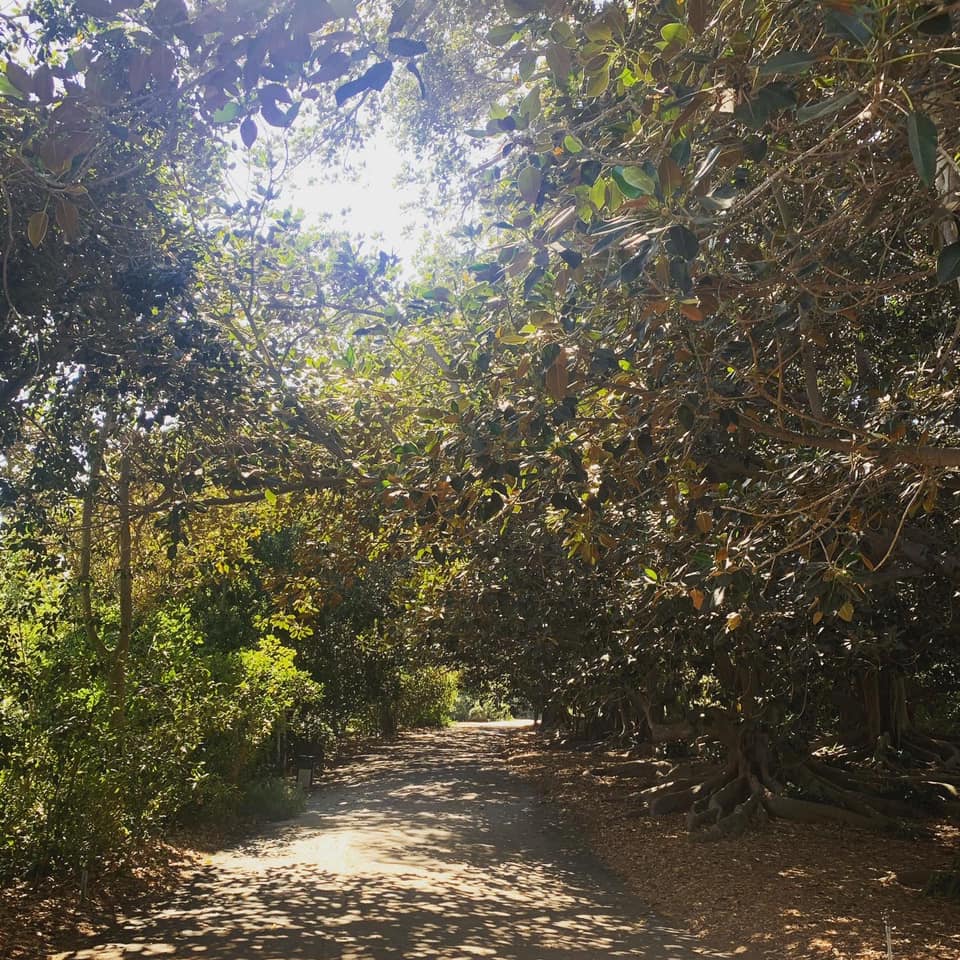 According to Tina Wilson, a relationship expert and founder of the Wingman dating app, jetsetters and drivers of gas-guzzling cars don't impress climate enthusiasts and eco-conscious daters. What will impress them is a first date at the South Coast Botanic Garden, specialty gardens with more than 2,500 plant species, an incredible koi pond, a bird sanctuary, butterfly exhibits and a wonderful ocean view. Better yet, admission is $15 or less. 
Another green dating idea is a visit to the Madrona Marsh Preserve and Nature Center, one of the last remaining vernal freshwater marshes in Los Angeles County. Walk along the trails to see the native plants, insects and wildlife that are attracted to this environment, and visit the science exhibits in the Nature Center. Admission is free. 
Ready for dinner? Finding a fantastic meal in Torrance is extremely easy; deciding whether to go to a restaurant that's inexpensive, mid-priced or one with four $ signs by its name is the tough part. Fortunately, you'll find eateries at all price levels and cuisine types.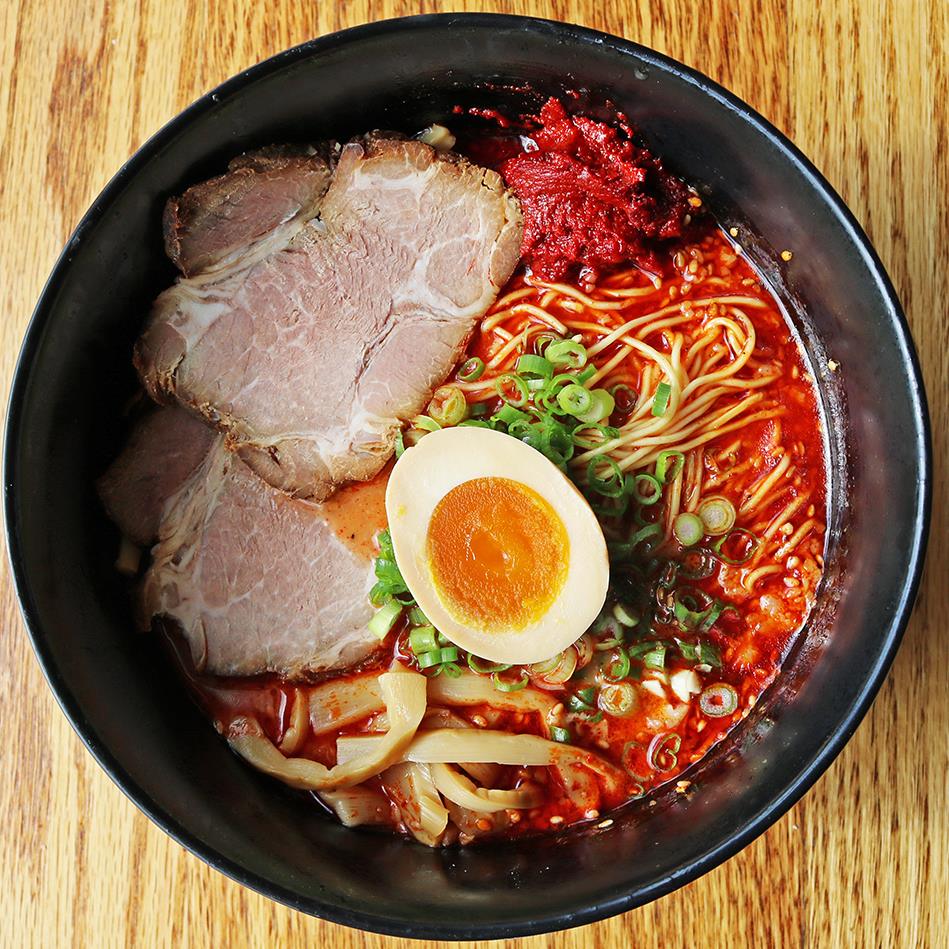 If an inexpensive meal seems appropriate on your first date, check out Mama Says, an Italian deli that serves healthy and eco-friendly dishes, including pastas, salads, wraps and more. Or try Ramen Yamadaya's specialty dish, Tonkotsu broth ramen noodle, or any of the great Japanese choices available. And you'll find decently-priced and scrumptious modern Mediterranean cuisine at the award-winning Chicken Maisón restaurant. 
There are numerous moderately priced restaurants in Torrance sure to impress your date. Local Kitchen offers over 40 classic items made from scratch, from burgers and pasta to steak and seafood. Chef Michael Shafer is known for his classical cuisine at The Depot Restaurant, from American to German, and if you reserve it far enough in advance, you might be able to take one of his popular cooking classes. For high-quality Italian food, a thorough drink menu, excellent service and a pleasing atmosphere, take your date to Gaetano's Restaurant.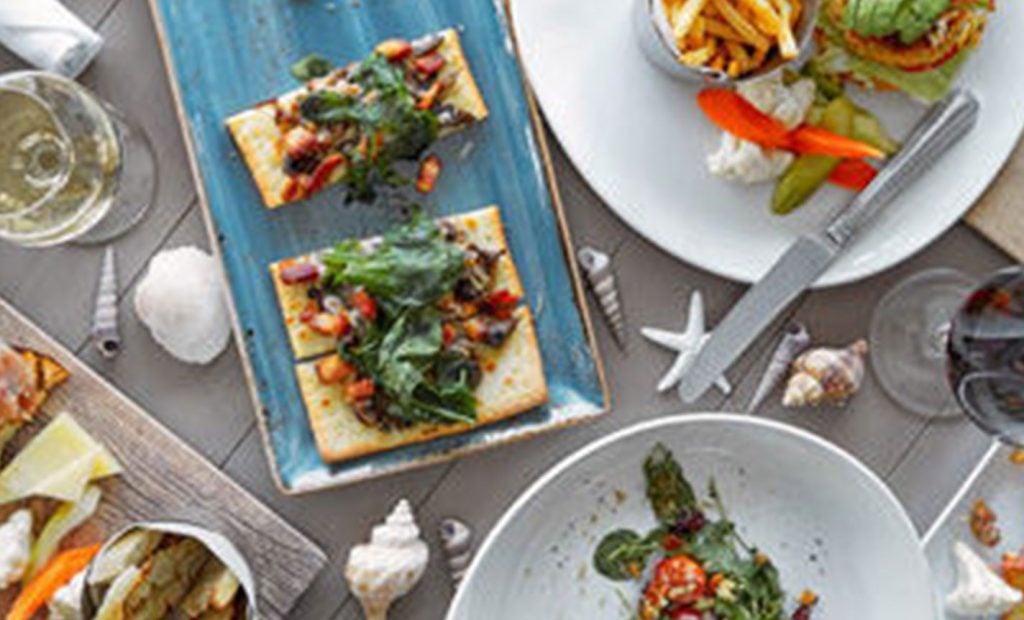 For a high-end fine dining experience, Miyabi Uni is a Japanese fusion-style restaurant serving a variety of authentic, handcrafted dishes. American coastal cuisine with a locally inspired menu is what you'll find at 21 Square Bar + Kitchen, located inside the Torrance Marriott Redondo Beach. The San Franciscan serves delicious steaks, fresh seafood and specialty dishes and offers live entertainment at various times. 
By the way, good news: According to the Thriving Center of Psychology survey, 72% are OK with splitting the bill, so you've got that going for you. 
THE SECOND DATE
Congratulations! You and your date got past the awkward first date jitters and both agreed a second date would be a fine idea. Perhaps you agree with the 57% of daters in a Bumble survey who prefer low-key dates as opposed to something expensive and fancy. That was fine for the first date, but maybe it's time to ratchet up the ideas for the second date. 
Assuming you know the type of music your date likes, buying a couple of tickets to a concert at SoFi Stadium will certainly make a good impression. Upcoming concerts include Morgan Wallen (July 22), Taylor Swift (Aug. 3-9), Metallica (Aug. 25 and 27), Beyoncé (Sept. 1, 2 and 4) and Ed Sheeran (Sept. 23).  
If art is at or near the top of both of your cultural likes, visit the Torrance Art Museum for its upcoming exhibition, "Body Politics," being shown in the Main Gallery from July 22-Sept. 9. The works bring attention to the disabled body and feature art by Emily Barker, Mari Katayama, Yadira Dockstader and others. If you both earned excellent grades in history class or really like flying, visit the Western Museum of Flight for a fascinating look at aircraft history and artifacts of Southern California's aviation heritage. 
Besides being the largest shopping mall in the western U.S., Del Amo Fashion Center houses more than retail stores, although the 250-plus establishments is an impressive number. For pure fun and entertainment, the mall includes the AMC Del Amo 18 movie theatre complex, Dave & Buster's, Back in Time Escape Rooms and, coming soon, The Escape Game. 
Craft breweries are a big draw in Torrance, and two of them are part of Del Amo Fashion Center's Brews Hall. A brewery and food hall, Brews Hall includes several restaurants along with Buzzrock Brewing Co., so after you're done with the mall fun, head over to the hall for food, beer and dessert, a great way to wind down your second date. 
You'll know there's a real connection with your date when you mention you're a big fan of a certain team, and your date says, "I love (that team)!" Baseball is heating up, soccer matches are driving fans wild, preseason football is nearly here and there's even tennis to be seen, so buy a couple of tickets, foam fingers and matching jerseys, and you might be well on your way to a third date.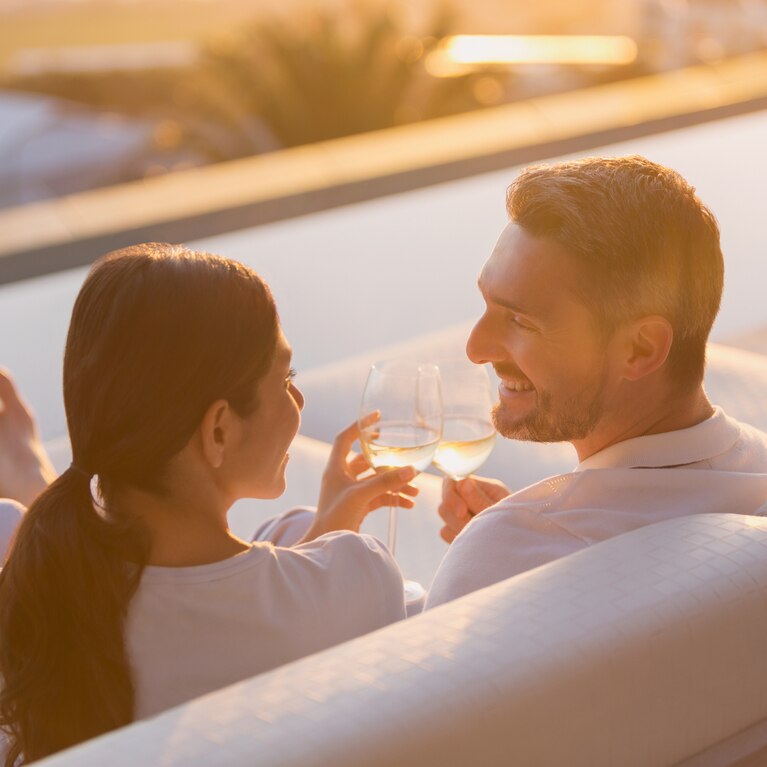 DATES FOR THOSE ALREADY IN A RELATIONSHIP
If you're already in a relationship and looking for a great date idea, Torrance is your place! For a little getaway, you can check into one of Torrance's 15 hotels.  
Enjoy a relaxing, healthy breakfast at The Bistro, located at the Courtyard by Marriott Los Angeles Torrance/Palos Verdes. Andre's Restaurant, situated at the DoubleTree by Hilton Hotel Torrance – South Bay, serves a breakfast buffet, or visit the Tea Tree Café at the hotel for a cup of tea and a delicious muffin. Ise-Shima, a traditional Japanese restaurant located in the Miyako Hybrid Hotel, offers a breakfast buffet with both American and Japanese fare to choose from. 
Head to Torrance
No matter whether you're being set up on a blind date or you've experienced a meet-cute –when two people form a future romantic couple after first meeting in a comical or awkward situation (think When Harry Met Sally or 50 First Dates) – the best place to see if you've met "the one" is in Torrance. The diversity of experiences available, paired with the laid-back vibe and proximity to Los Angeles, makes it a date with destiny.