12/24/2021 - 12/26/2021
Torrance, CA
Holiday 2021 Specials & Events
Join us in Torrance for these holiday specials and events!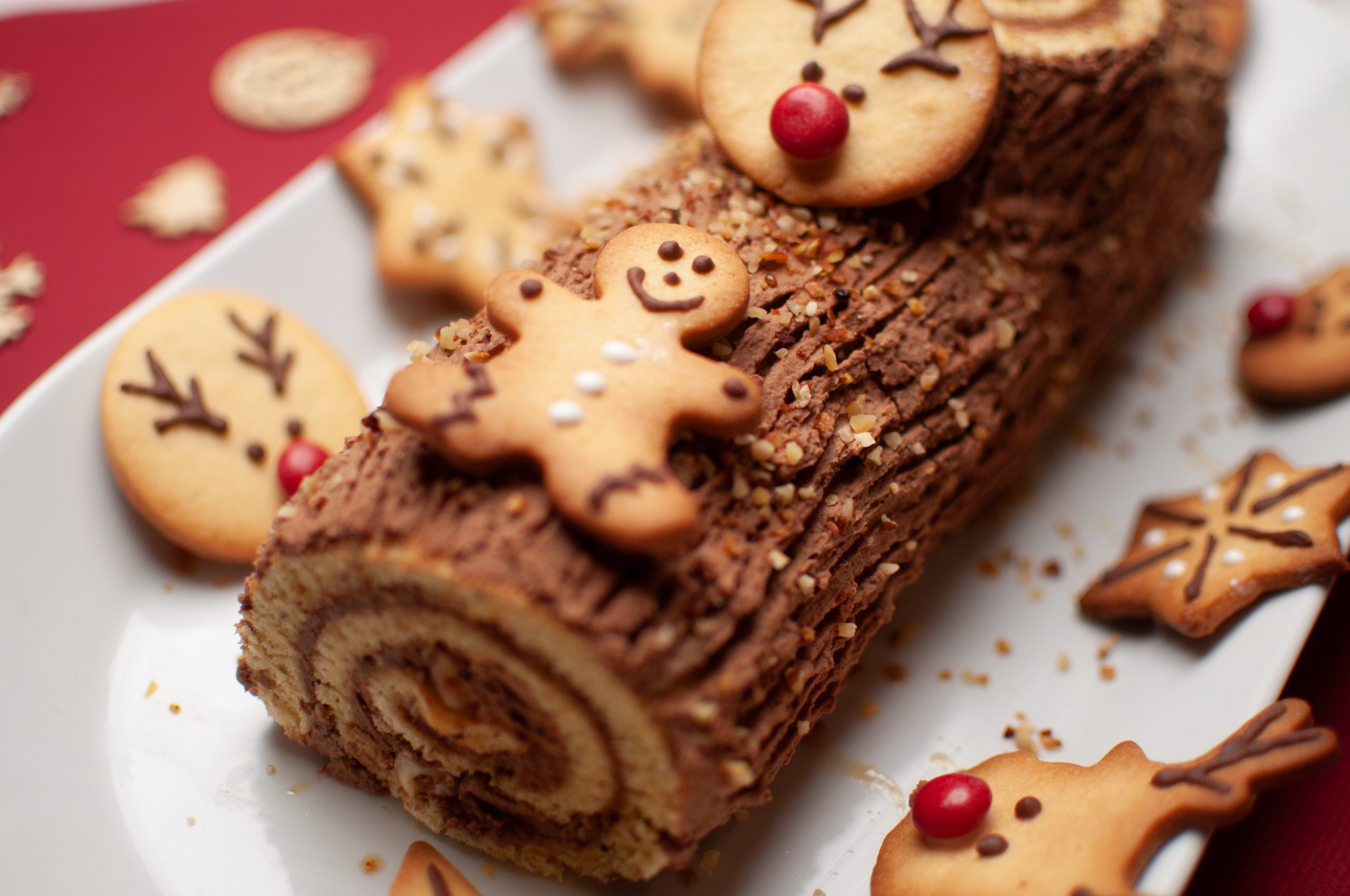 Enjoy a special Christmas Eve and Christmas day menu! See it here!
Date: 12/24 – 12/25, 6:30 AM – 11:00 PM
Where: 21 Square Kitchen at the Torrance Marriott – 3635 Fashion Way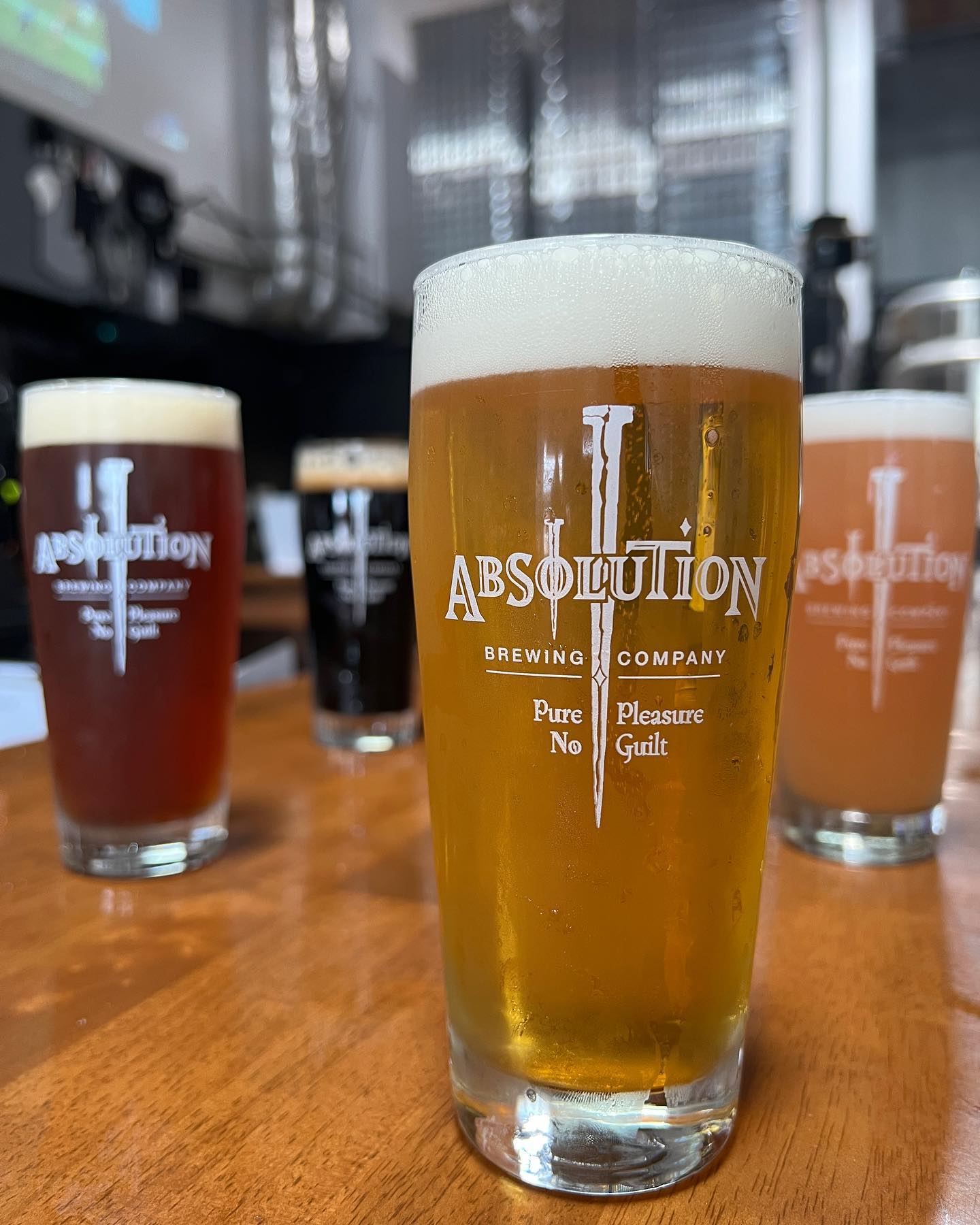 The December Diamond Deal
Grab 25% off Absolution's ENTIRE selection of merch during the month of December, including . . .
Absolution Glasses
Holiday Gift Beer Box
Hats
T-shirts
Hoodies
Gift Certificates and more while supplies last!
Dates: All December
Where: Absolution Brewing – 2878 Columbia St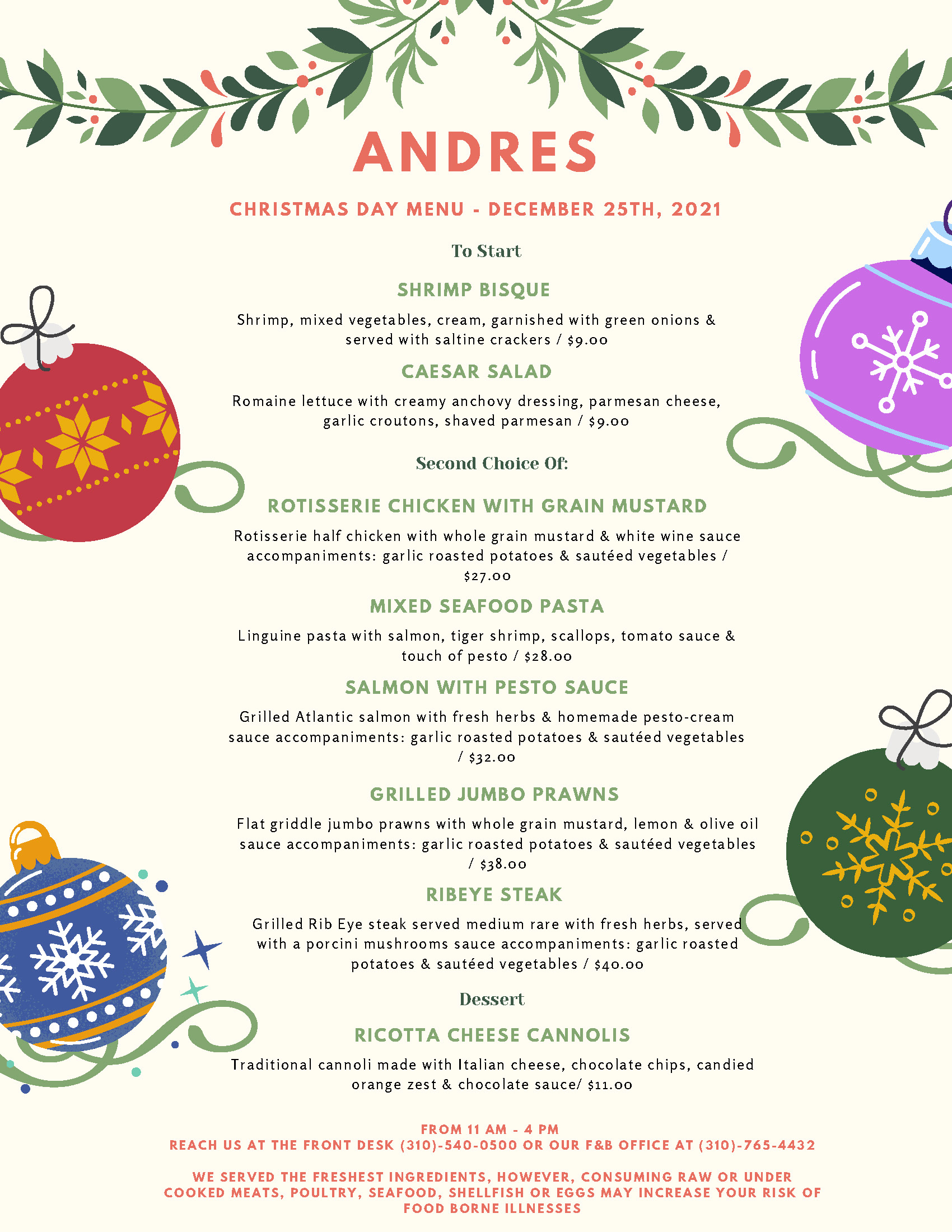 Enjoy a special Christmas Day menu!
Dates: 12/25, 11am – 4pm
Where: Andre's Restaurant at the Torrance DoubleTree – 21333 Hawthorne Blvd.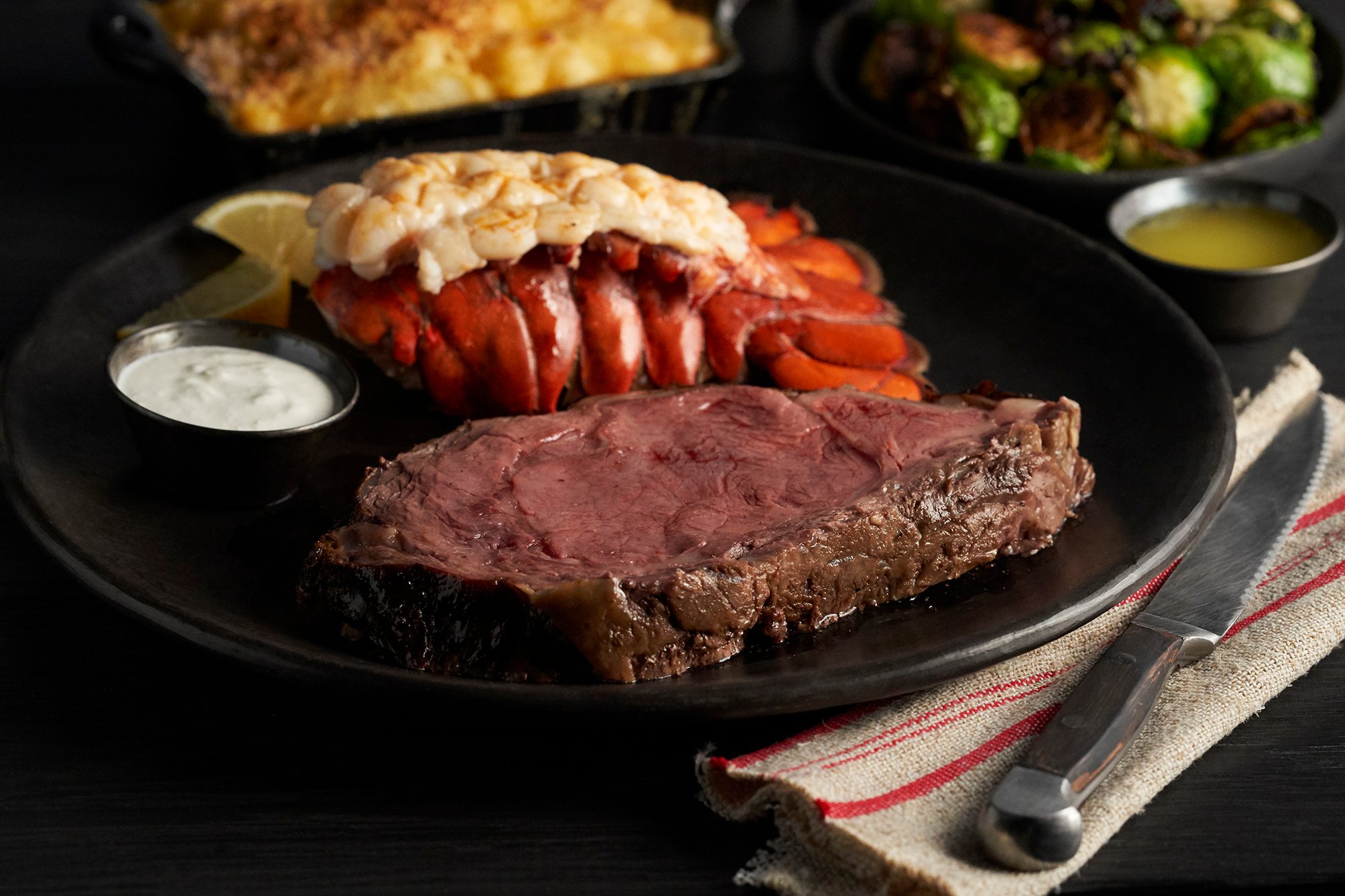 The restaurant is offering a Christmas Eve dine-in and takeout special ($36.99) that consists of an 8-ounce prime rib or 6-ounce filet mignon, paired with a fresh Atlantic lobster tail and choice of any two classic side dishes. Diners will also be able to order "Santa's Cookies," which comes with a decorated Black Angus cookie and a special QR code to track Santa's journey. Additional takeout options include the Holiday Family Meal to-go ($99, serves four), which is available through Jan. 1, consisting of four 8-ounce servings of Prime Rib with choice of Home-style Mashed Potatoes or 5-Grain Rice Pilaf, Fresh Broccoli with Garlic Butter, Horseradish, Au Jus, Molasses Bread and eight Chocolate Chip Cookies. Prime Rib a la carte is available to go in quarter ($149.99, serves six to eight) or half ($279.95, serves 12 to 14) portions. (Note that these pre-orders must be placed 24 hours in advance.) Order online at blackangus.com or call 310-370-1523.
Dates: 12/21 – 1/1 (Closed 12/25)
Where: Black Angus Torrance – 3405 W Carson St.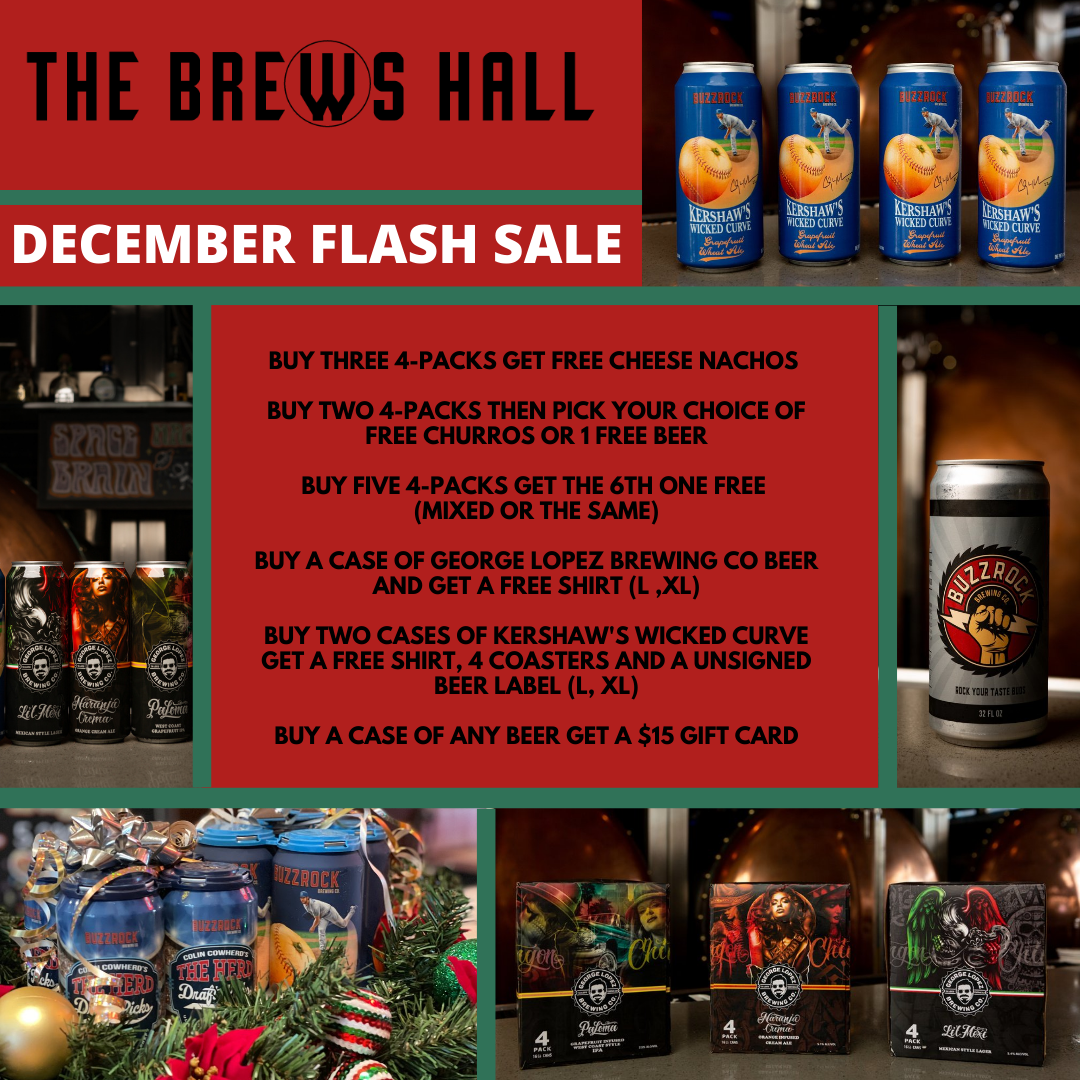 Enjoy sales on brews from the Brews Hall! Also, see some winter food specials here.
Dates: December
Where: Brews Hall – 21770 Del Amo Cir. E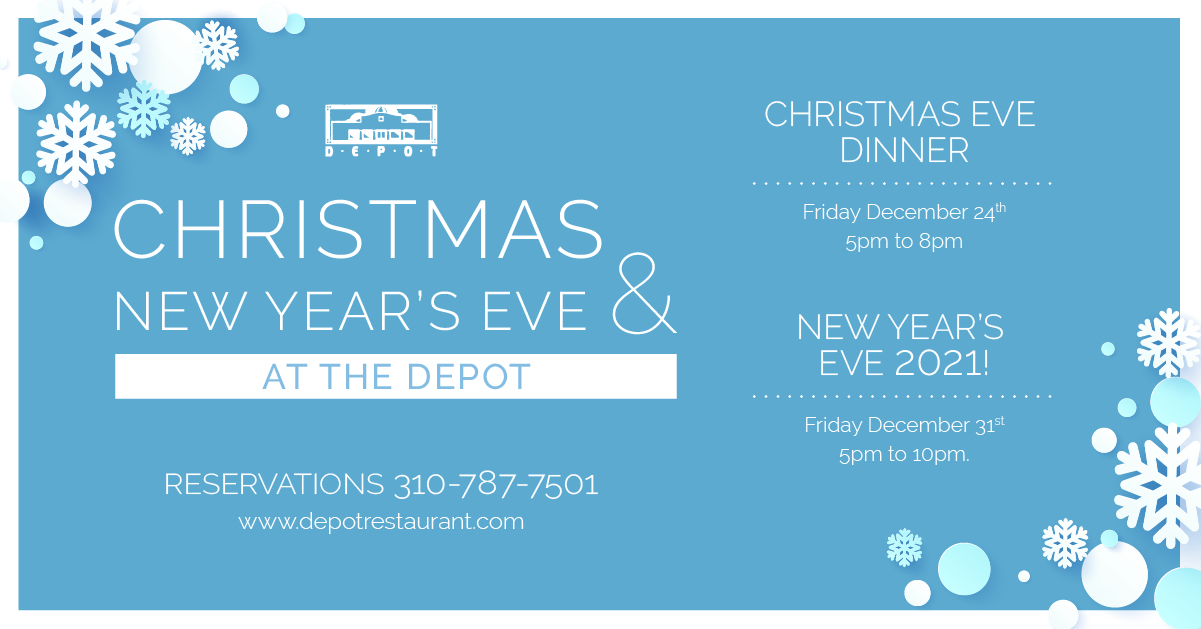 Enjoy Christmas Eve Dinner at The Depot! For reservations, call (310) 787-7501.
Dates: 12/24 5pm – 8pm
Where: The Depot – 1250 Cabrillo Ave.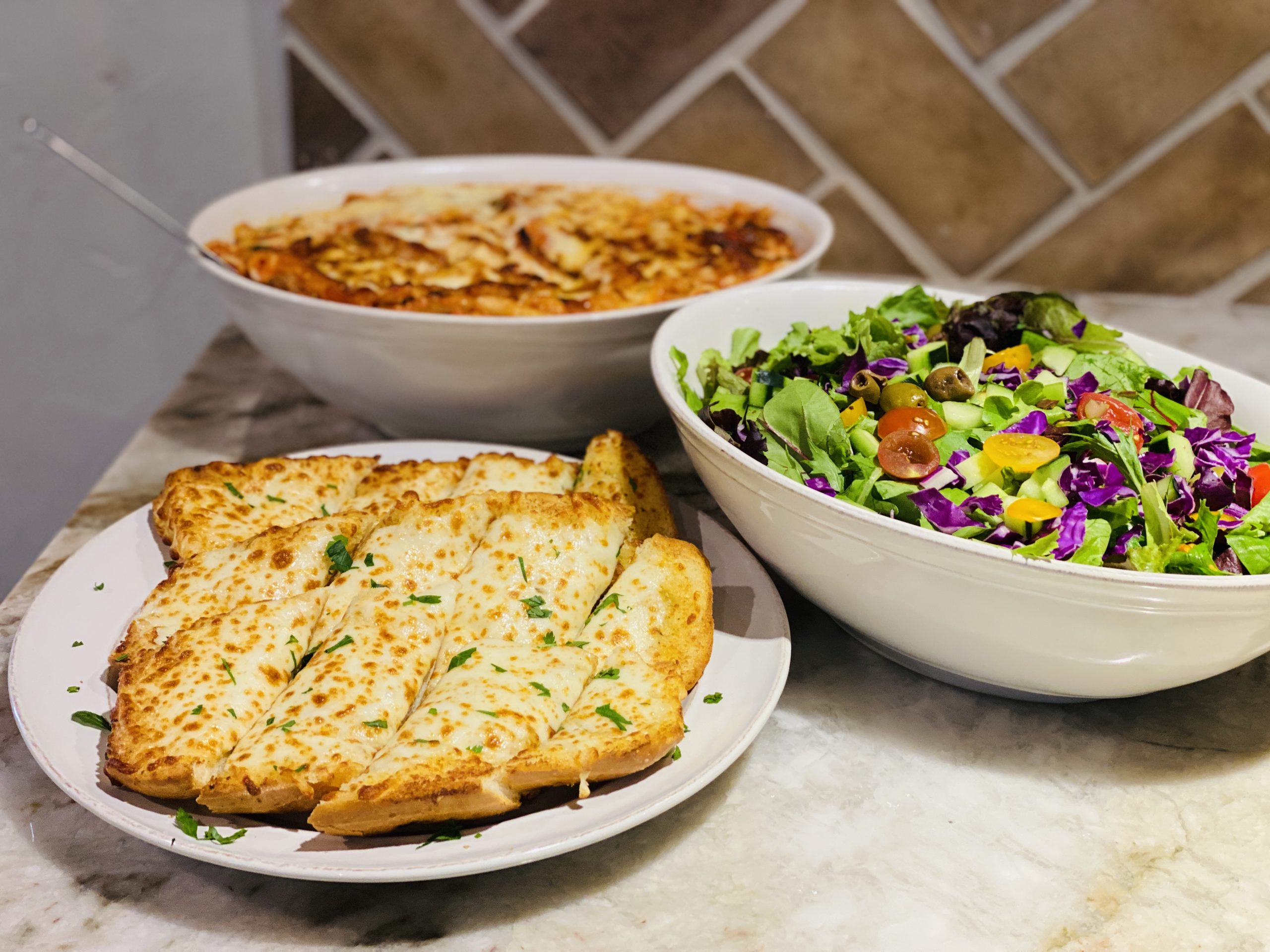 Let Gaetano's do the cooking! Introducing their Holiday Catering Package: Serves 10 for $85. Choice of served hot or cold with easy baking instructions. Includes: Garden Salad, Baked Mostaccioli and Garlic Cheese Bread.Available for pick up only from now until 12/24.
When: Until 12/24
Where: Gaetano's – 2731 Pacific Coast Hwy.
Enjoy a Nigiri Sushi Platter for $150 and a Hachimori Platter for $120.
Dates: Available 12/24 – 12/26, Pick-up Time 12pm – 2pm or 5:30pm – 8pm
Where: Ise-Shima (Miyako Hybrid Hotel) – 21381 South Western Ave.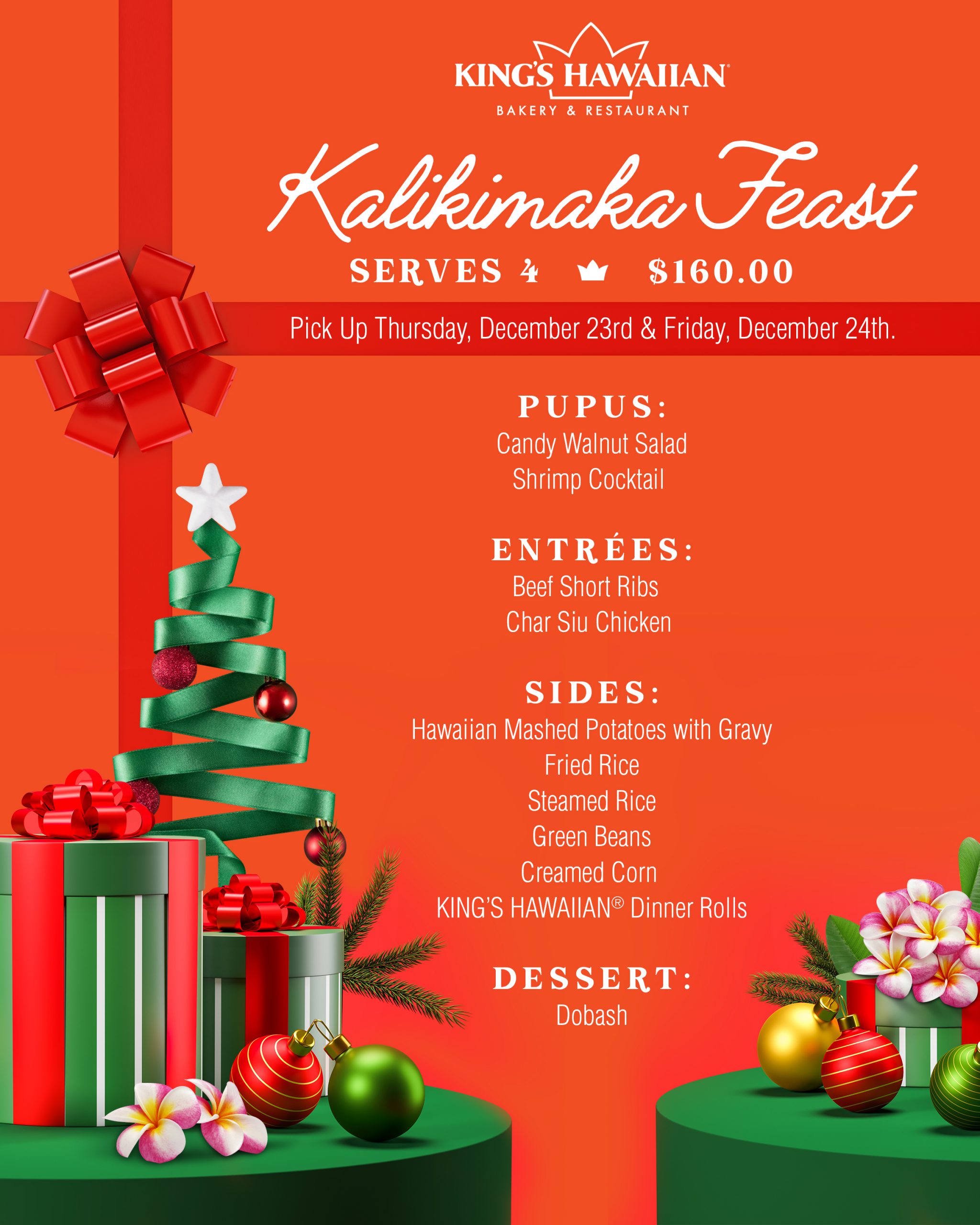 Enjoy a Kalikinaka Feast! Pick up Thursday 12/23 and Friday 12/24.
Dates: 12/23 – 12/24
Where: King's Hawaiian Bakery & Restaurant – 2808 Sepulveda Blvd.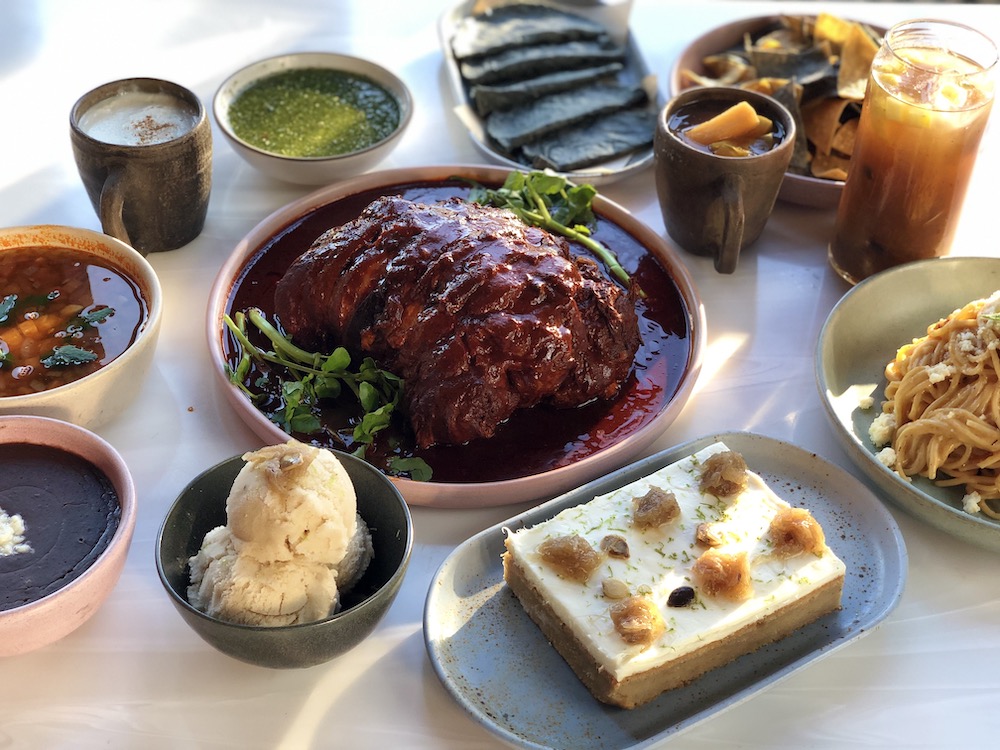 Enjoy Madre's Christmas Eve Menu which will be available for dine-in or pick up on December 24th, during business hours: 11:00 AM – 5:00 PM
Dinner for Two:

Option 1: Comes with dessert and a lentil soup  $70
– Pork leg marinated with chiles, avocado leaves, spices and herbs.
Option 2: Comes with a dessert and a lentil soup $70
– Barbacoa de Pollo
Sides:
– Spaghetti with chile costeño
– Black bean paste
– Salsa verde
– Tortillas
Dessert: Serves two
– Pastel de chilacayota
Add Ons:
Drinks options: Serves two
(choose one)
– Ponche $9
– Agua de chilacayota $9
– Atole de leche $9
– Cocktail Navideño $24
When: December 24th
Where: Madre's – 1261 Cabrillo Ave. #100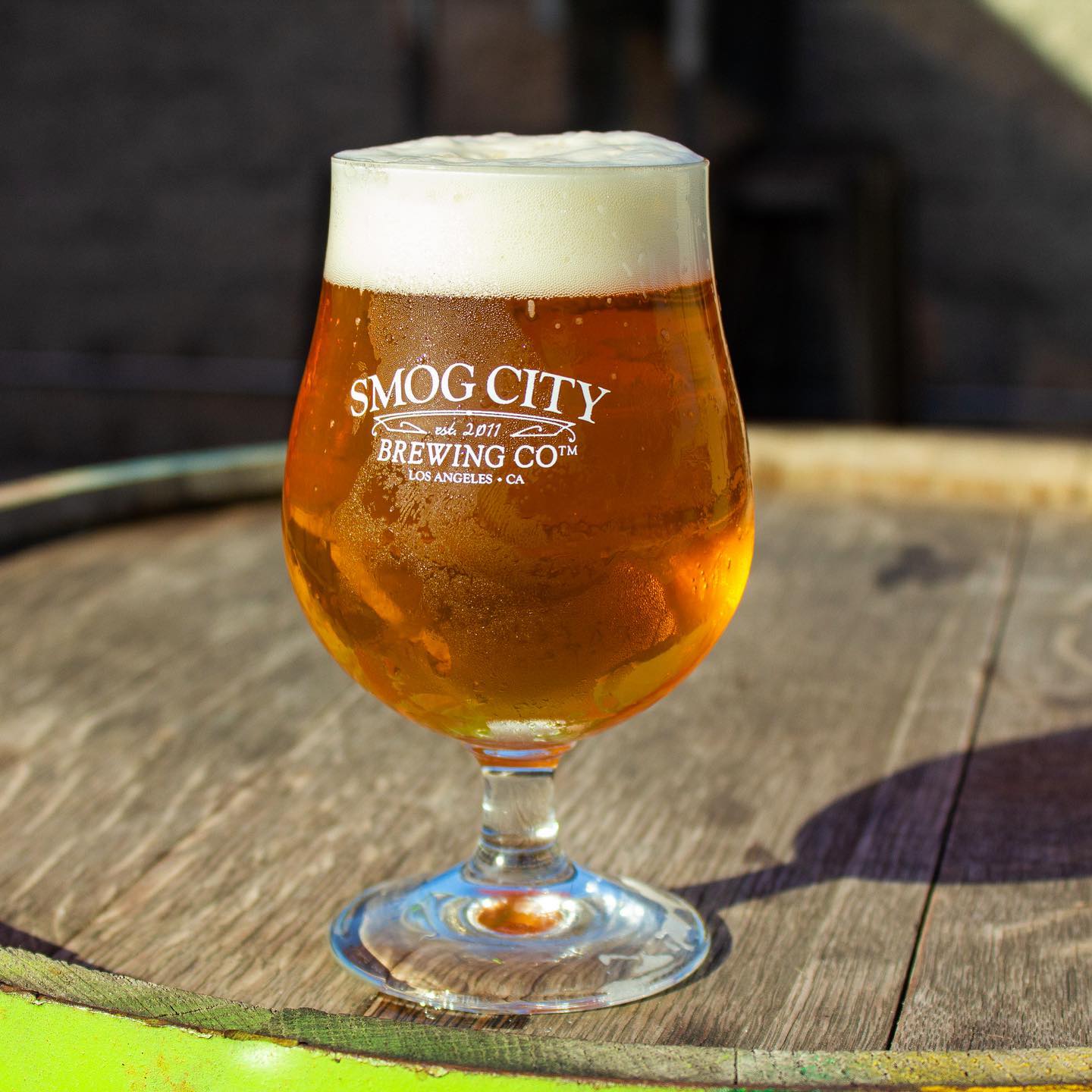 Enjoy Smog City's Holiday Rare Beers. Additionally, you can shop one of their local vendors and pick-up special Smog gift sets.
Mind of a Fruitcake (The rarest beer Smog City has ever made and never before released to the general public. Hand bottled with love. 10 bottles only! (Limit 1 bottle per customer)
Holiday Spiced Stout
Chip Shot Coffee Porter
Something From Nothing on Nitro
The Nothing
Vintage Goldie (bottles only)
Vintage Infinite Wishes
Buzzworthy
Where: Smog City Taproom & Brewery – 1901 Del Amo Blvd.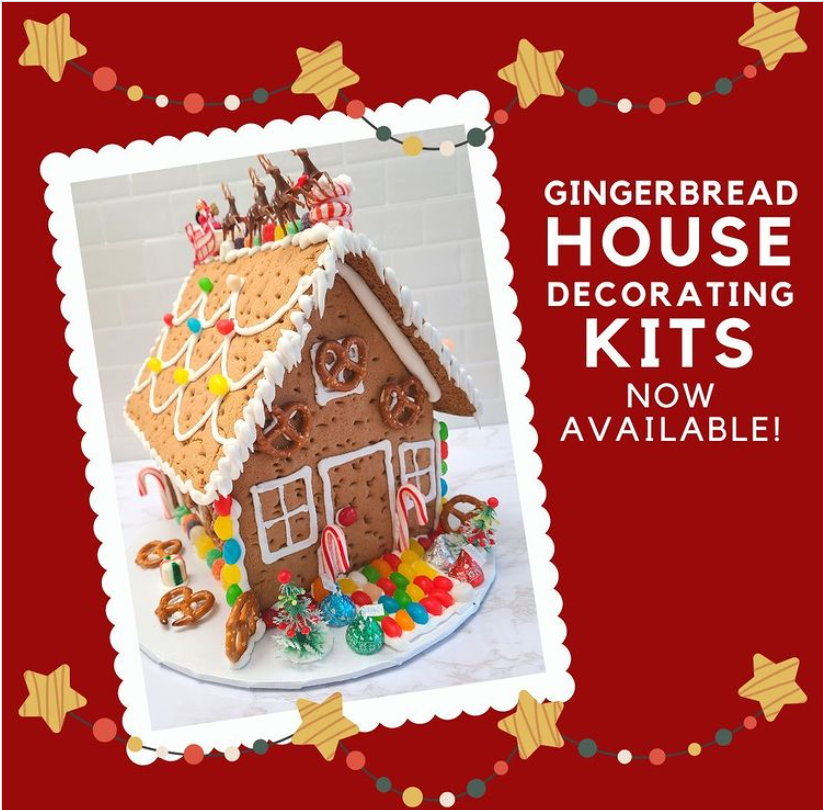 Enjoy Gingerbread House Decorating Kits at Torrance Bakery! Kit includes an assembled undecorated gingerbread house, white board, generous bag of frosting, Santa and sleigh, 2 plastic trees, small bag each of Pretzels, Pillow Mints, M&M's, Jelly Beans, Spice Drops, 4 small candy canes and 4 chocolate kisses ($41.95).
Dates: Available in December
Where: Torrance Bakery – 1341 El Prado Ave.