Go Hollywood with a Film Tour in Torrance 
Torrance is a film fan's haven. As a neighbor to Los Angeles, Torrance has served as the backdrop to many famous film and TV productions. It's free to tour the sites and you won't need a star's homes map or a Hollywood bus tour.  
Speaking of maps, we have our very own Discover Torrance film map that will let you plan your Torrance tour of special movie, TV show and commercial sites. 
Just follow our picks for the most famous film spots in Torrance:    
WHERE TO GO: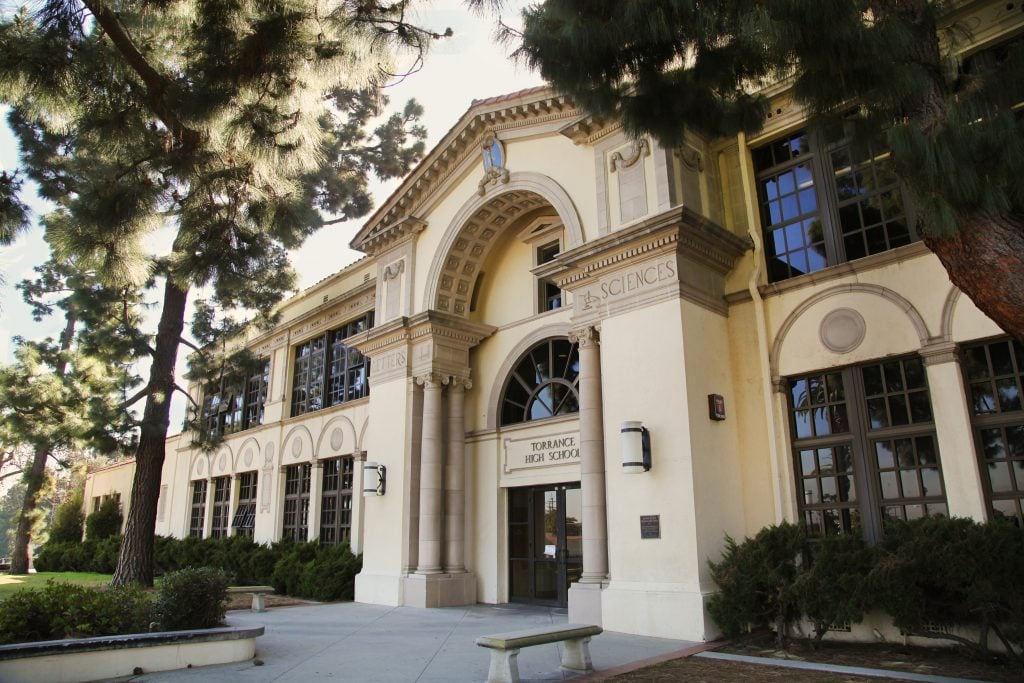 Founded in 1917, Torrance High School is one the oldest high schools in continuous use in California. Its grand façade will be immediately recognizable to film fans who know TV shows like Buffy the Vampire Slayer and Beverly Hills, 90210. Other popular movies filmed here include Bruce Almighty, Not Another Teen Movie, The Hot Chick and She's All That.   
Picture Potential: It's a great spot to visit and take pictures. Just try and avoid school hours. 
Being one of the largest malls in the US, it's bound to catch attention, and it's certainly caught the attention of the film industry. It's been a very popular film location for movies like Bad Santa, Jackie Brown, Valley Girls and Why Him? Comedy Central's TV series, Reno 911! has also filmed some scenes here along with Fox's new 9-1-1: Lone Star. Popular HBO series Barry also had scenes at Dave & Buster's.  
It's also a hot spot for commercials from companies like Coca-Cola (filmed at the center's movie theater).  
Picture Potential: No problem here. You're welcome to take as many pictures as you like, as long as you don't disturb any stores. 
MURDOCK STADIUM 
Located at El Camino College, Murdock Stadium was used as the main stadium in The Longest Yard, the 2005 remake of the 1974 film.  
Picture Potential: If there isn't a game or practice going on, feel free to grab your pigskin with your friends. 
This community park was the host of crime solvers on the hit show NCIS.  
Picture Potential: Open to the public, Descanso Park is great for catching some play and potential future filming, too.  
COMNIDYNE OFFICE BUILDING 
Located in one of Torrance's many business parks, the Comnidyne building is where Jason Bateman flexed his strength in Horrible Bosses.  
Picture Potential: You're welcome to stop by outside and picture the pivotal moment. 
This shopping area is full of historic buildings, some fully restored, which made it perfect for period films like the 1974 classic Gone in 60 Seconds and its 2000 remake.  
Picture Potential: This is a good spot to take pics, get some shopping in and enjoy some great food, like Tortilla Cantina, too. 
COMMERCIAL HUB 
With so many fun locations to choose from, Torrance is an easy location for companies to shoot their commercials. Lowe's filmed theirs at Torrance's Skypark location. 7-Eleven and Crocs even shot their collab at the convenience store across from Alondra Park. Victoria's Secret also used Torrance Beach's picturesque backdrop for one of their recent commercials.  
FAMOUS FILM HOMES 
The house used for Buffy's Revello Drive home in the Buffy the Vampire Slayer TV series is at 1313 Cota Avenue in Torrance. Also, the home used in the Scarface scene where Tony meets Gina at his mother's home is in Torrance near the W.190th St. and Crenshaw Blvd. intersection.  
Picture Potential: We recommend doing a drive-by tour for these out of respect for the residents. 
WHERE TO EAT 
Even film fans need to eat and there are over 400+ spots to choose from in Torrance. Del Amo Fashion Center is filled with possibilities. Fresh ramen is hard to beat and you'll want Hokkaido Ramen for that. Frida Mexican Restaurant has authentic (as in amazing) dishes and excellent Tequila too. 
Rudy's in Old Torrance is an old-fashioned diner that will help you keep that period film vibe. In that same area, you'll find Restoration Kitchen and Wine, a spot that specializes in wine or beer pairings with small plate dishes, cheeses, charcuteries and desserts. 
Just a 7-minute drive from Torrance High School is one of the most popular destination restaurants in Torrance, KING'S HAWAIIAN® Bakery & Restaurant. A transplant straight from Hilo, Hawaii, they serve an incredible breakfast as well as a unique selection of local Hawaiian and American dishes until 10pm.  
WHERE TO STAY 
Although Buffy's house isn't available for rent, Torrance has 15 excellent hotels to choose from, including relaxing suites and more wallet-friendly digs. Check out your options and the latest deals.  
CUSTOMIZE YOUR TORRANCE VACATION 
Torrance is a thriving coastal city near some of the biggest attractions in Orange County and the greater Los Angeles area, which gives you a lot of options.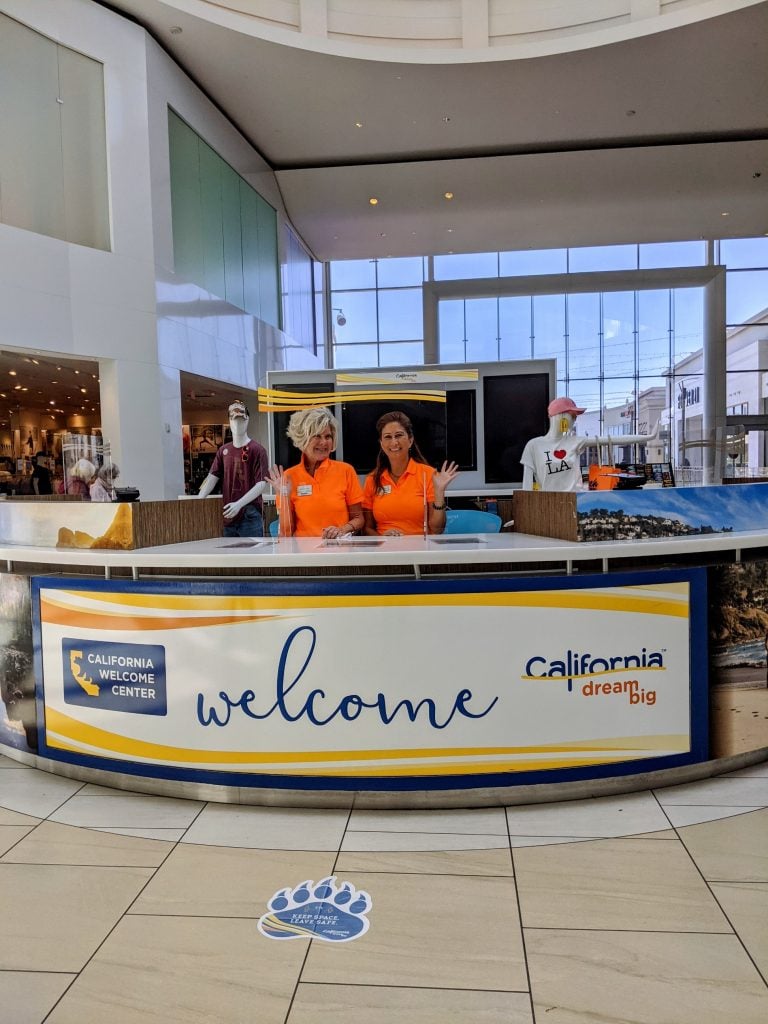 If you're not sure where to start in planning your trip, stop by the California Welcome Center Torrance. You can plan through our interactive kiosk, shop locally-sourced merchandise, get custom activity planning and more. The California Welcome Center is located in the Del Amo Fashion Center at the main entrance, level 1.