Life is Brew-tiful in Torrance
If you're hoppy and you know it, drink craft beer… in Torrance. With 11 breweries around town, Torrance is becoming known as a hub for Southern California's craft beer scene. (We're coming for you L.A.!) Some of our local breweries have even won national awards for their beer. Here are some of the best local brew spots around town.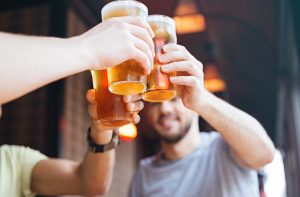 Just brew it at Zymurgy Brew Works. This nano-brewery offers customers a "Do It Yourself" experience for those who want to craft their own beer. (This makes us hoppy!) Brewmasters will help you customize a recipe of all types of ale beer. While you're mastering your own lager, we recommend trying their Riviera Flyer Calle Cream Ale, it's easy drinking and smooth sailing all the way.
Named after California's famous Red Car Line, Red Car Brewery & Restaurant is a laid-back brewery that offers a variety of classics to limited-time beers. Say goodbye to Pumpkin Spice Lattes and hello to Pumpkinhead Ales! This seasonal favorite is made with all natural, real pumpkin. Trust us, it's delicious!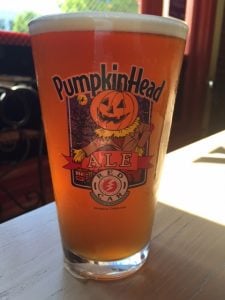 Beer is good, but beers are better at the Monkish Brewing Company. Their tasting room is located within the brewery. Get your taste buds ready and explore unique pints ranging from Alter Boy to Zombie-ish, and everything in between. The names alone make this place cool. We will beer you soon!
Smog City Brewing Company is a family-run craft brewery and has 18 exclusive Smog taps. The brewery focuses on creating and distributing exceptional beers. Their hard work has paid off as the tavern has been recognized nationwide with a World Beer Cup award and has been named best brewery in the South Bay by Daily Breeze readers. You can't go wrong with a cold one here. We recommend getting their Coffee Porter or Sabre-Toothed Squirrel (don't worry, no teeth are involved).
Step aside coffee, it's always Beer Thirty at Yorkshire Square Brewery. The pub embraces British history offering some of the tastiest brews around. Go for their newer Castle Dangerous export stout, it's big and beautiful. Relax and enjoy a pint (or two), their firkin fresh!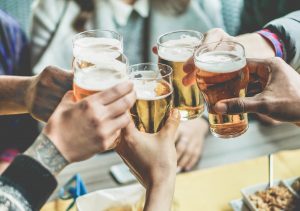 Beer it up at Cosmic Ales. The award-winning brewery offers an experience like you've never seen. Enjoy their hand-crafted brews from bottles to kegs and more. Our go-to is their Hell Hound Brew, an American brown ale, it has the perfect balance of bitter and sweet. We also love their Radioactive Chihuahua, which is an imperial red IPA. (The name isn't too shabby either).
It's okay to be a beer snob in Torrance. Come experience the best local brews in SoCal's secret city, book your trip to Torrance today!