Make Torrance Your Holiday Happy Place
The holidays are kind of our thing. From October to December in Torrance, you'll find all the festive flavors, enticing smells as well as merry and scary sights at all the right times in Los Angeles's South Bay. Here's our list of our favorite holiday happenings in Torrance.
OCTOBER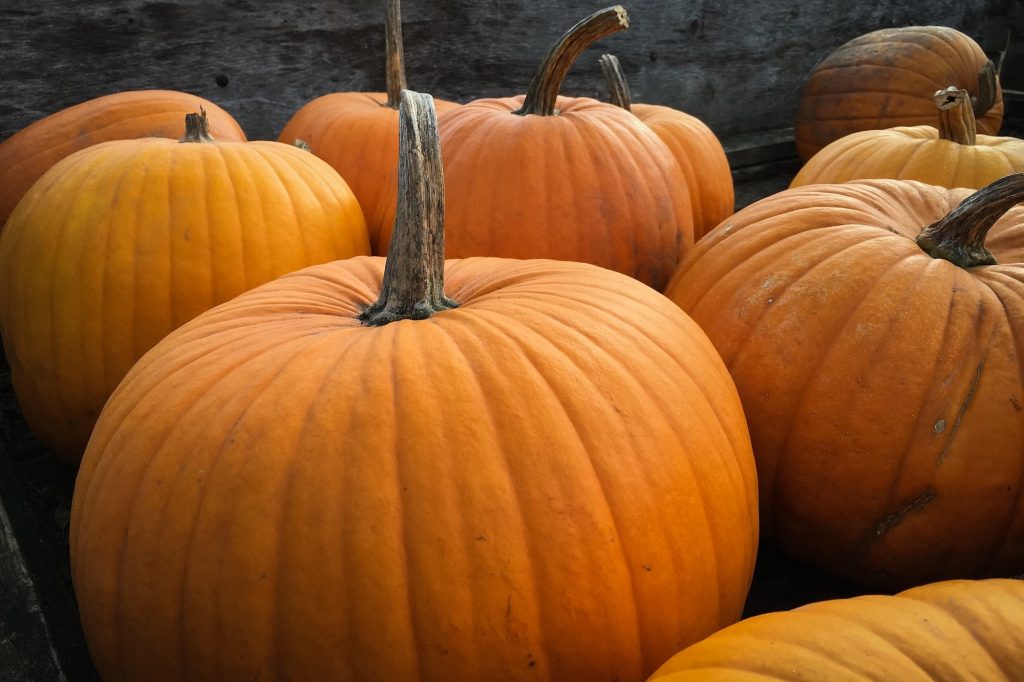 Del Amo Fashion Center Pumpkin Patch
Oct 1 – 31, 2022
As one of the largest malls in America, Del Amo Fashion Center has the room to do this season right. Take your family and pumpkin it up with a pumpkin patch, pony rides, a petting zoo, train rides, slides and jumps, plus great shopping and excellent restaurants of course. Circus Vargas will also be there from Oct 14 – Nov 7, so you could make a whole awesome day of it if you plan it right.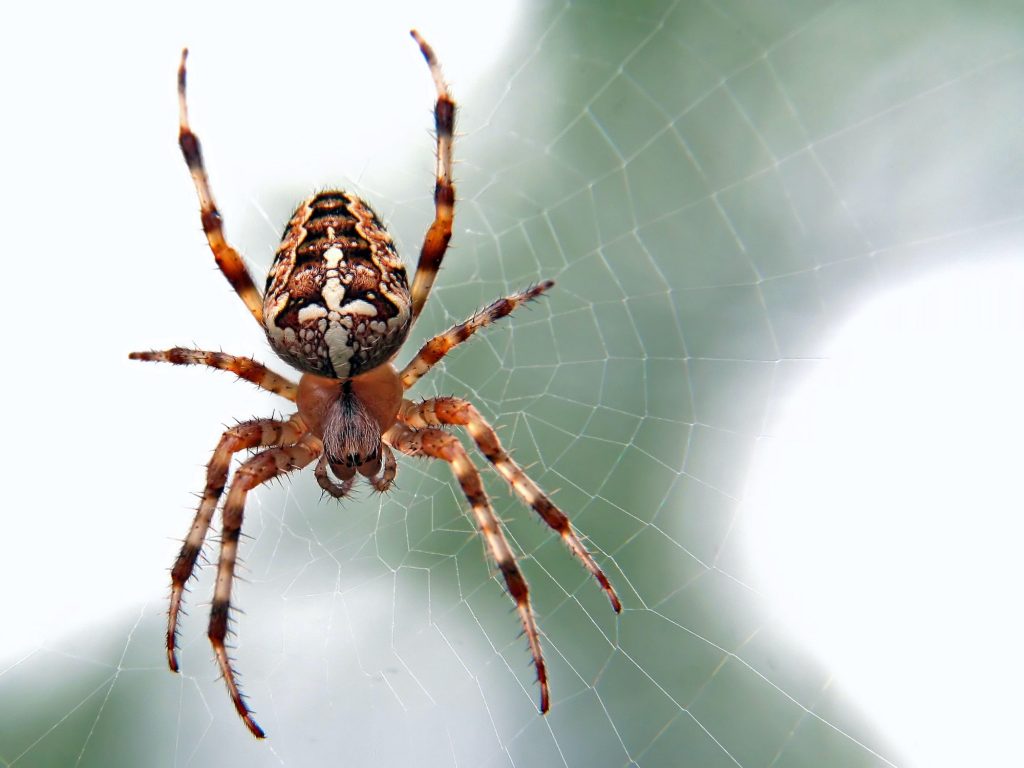 Spider Pavilion at South Coast Botanic Garden
Oct 1 – Nov 30, 2022
Take a crawl on the creepy side this fall with hundreds of live spiders in the Spider Pavilion. Inside the South Coast Botanic Garden, an additional timed ticket will get you 30 minutes to explore a variety of orb-weaving spiders living freely in the garden as well as several caged tarantulas.
Torrance Art Museum – Fall 2022 Exhibits
Oct 1 – Dec 10, 2022
The colors are amazing in the fall, especially at the Torrance Art Museum. Diverse and always stunning, they have an impressive collection with ever-changing exhibits. This fall they'll have Un-Civil War (An Election Special), a show that is an inquiry into America's political and cultural landscape.
They'll also have 92 Events, a show that spans six decades by artist Ken Friedman. Consisting of 92 works that challenge the idea of artwork as a unique object, the exhibit allows each visitor to take a piece of the exhibit home with them on closing day Dec 10, at 5pm.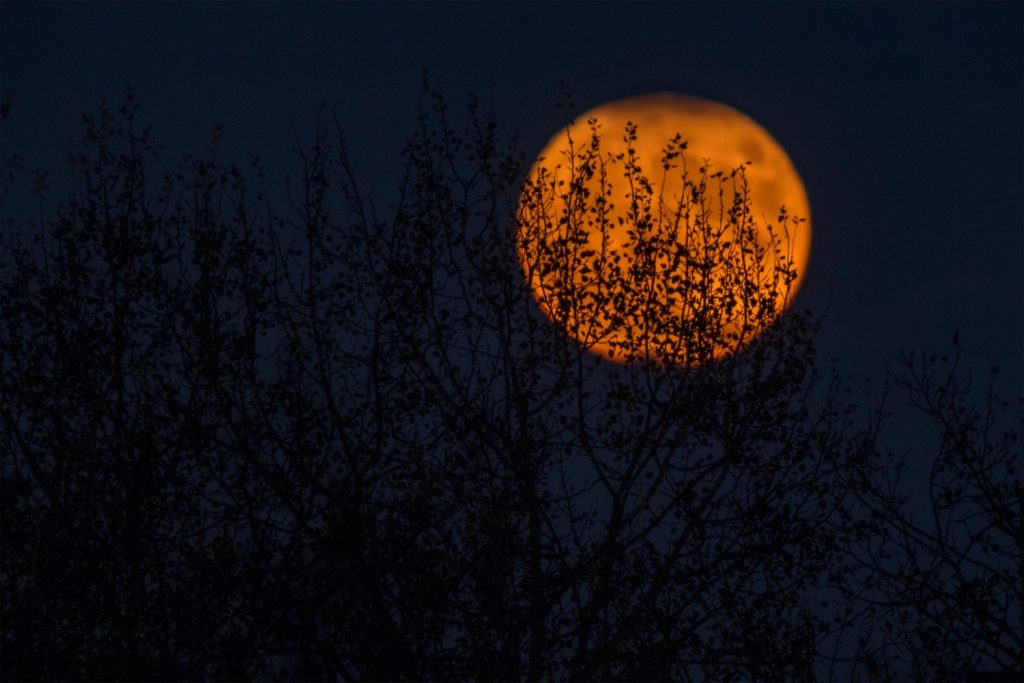 26th Annual Halloween Ball & Benefit
Oct 23, 2022
Torrance is #10 on the safest US cities list and we have our amazing police force to thank for that. This Halloween Ball is our chance to support the Torrance Police Foundation and enjoy a special night out. Dress in your Halloween best and join us in the Big White Tent at The Depot restaurant for a full martini, wine and beer bar, hors d'oeuvres, silent auction, buffet dinner and live band. The cost is $150 per person and space is limited, so get your tickets soon.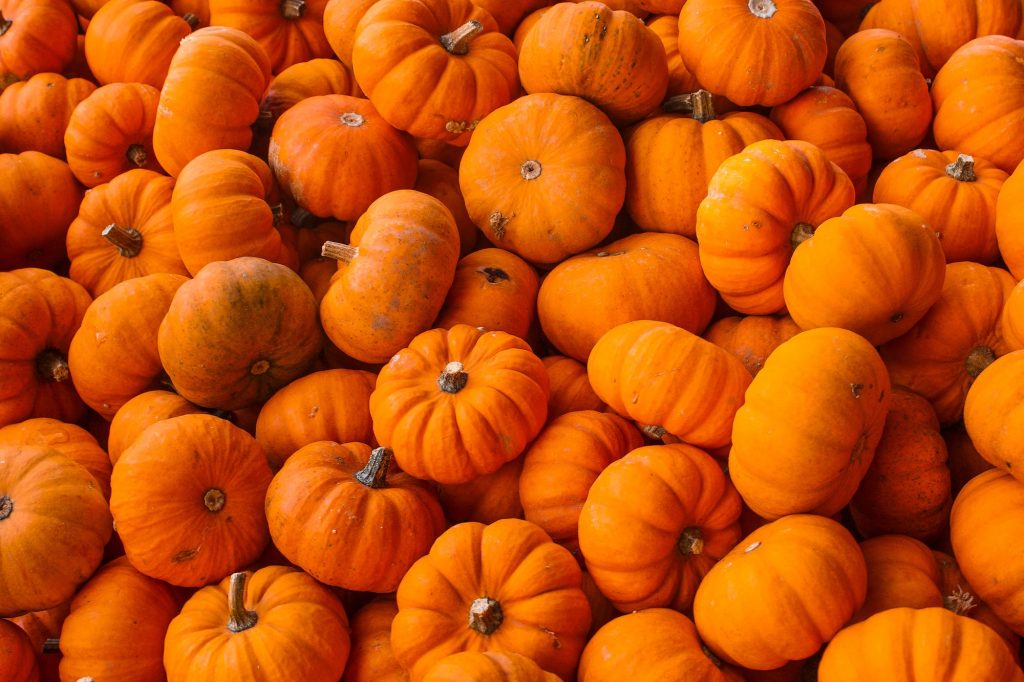 Halloween Train Rides
Oct 29, 2022
Dress up AND get on a train?! Yes, yes and more yes. Your family will love the Southern California Live Steamers' annual Halloween Train Rides with festive and frightful family-friendly displays along the way. It's relaxed, so much fun and lots of people dress up so you get to see tons of cool costumes too. Tickets are just $7 per person, per ride. Note: they do have a 32" height requirement and don't allow infants.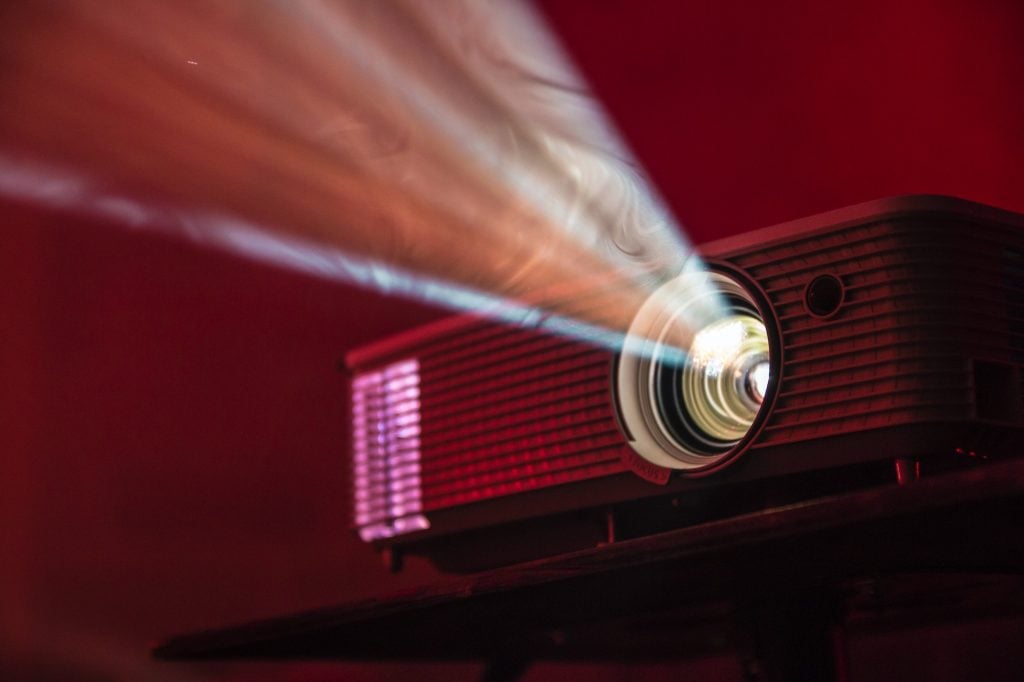 Movie in the Park – Coco
Oct 30, 2022
On Halloween eve, bring your blanket, chairs and family to Wilson Park for Movie in the Park. Feast on FAVE Farmers' Market food trucks, Halloween train rides, performances and a costume parade. Then settle in to watch Coco beneath the stars.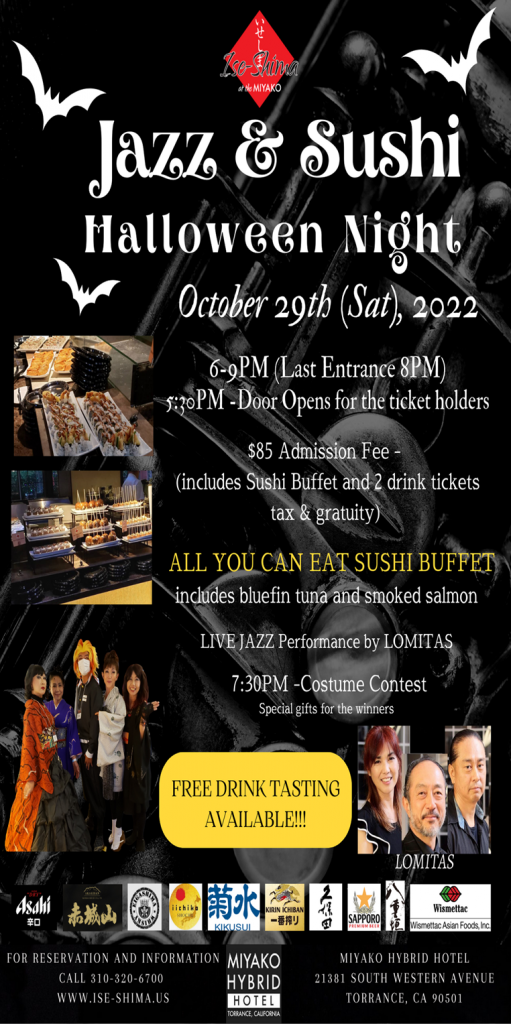 Jazz & Sushi Halloween Night
Oct 29, 2022
There's something about jazz and amazing food that pairs so well together. Head to the Miyako Hybrid Hotel on the Saturday before Halloween for their Jazz & Sushi Halloween Night. Your $85 ticket includes access to an all-you-can-eat sushi buffet, two drink tickets and a special live jazz performance from Lomitas. There'll be prizes for the best costumes and giveaways for everyone! Free drink tasting is also available.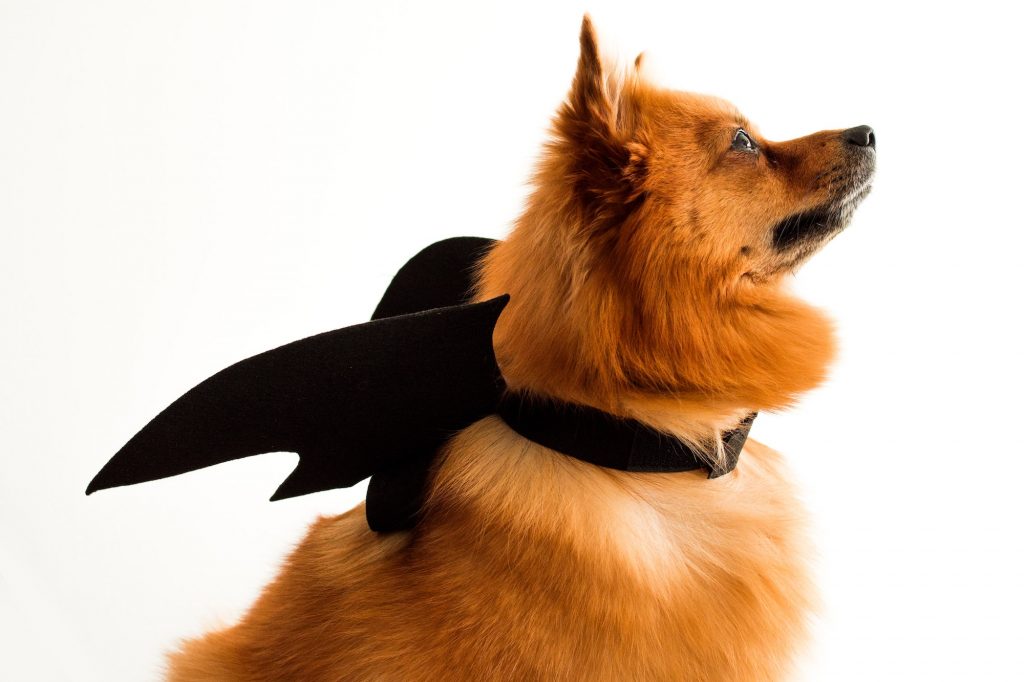 Howl-o-ween Dog Costume Contest
Oct 30, 2022
Picture a super cute pet costume contest in the beautiful South Coast Botanic Garden and you've got an idea of why they're doing this again for the 8th year in a row. General admission (free for Members, $15 for non-members, $5 for dogs) gets you inside for this fun event. Be sure to post a pic of you and your pet in the Garden while you're there with #SCBGCostumeContest to be entered to win 2 tickets to their upcoming light exhibit.
NOVEMBER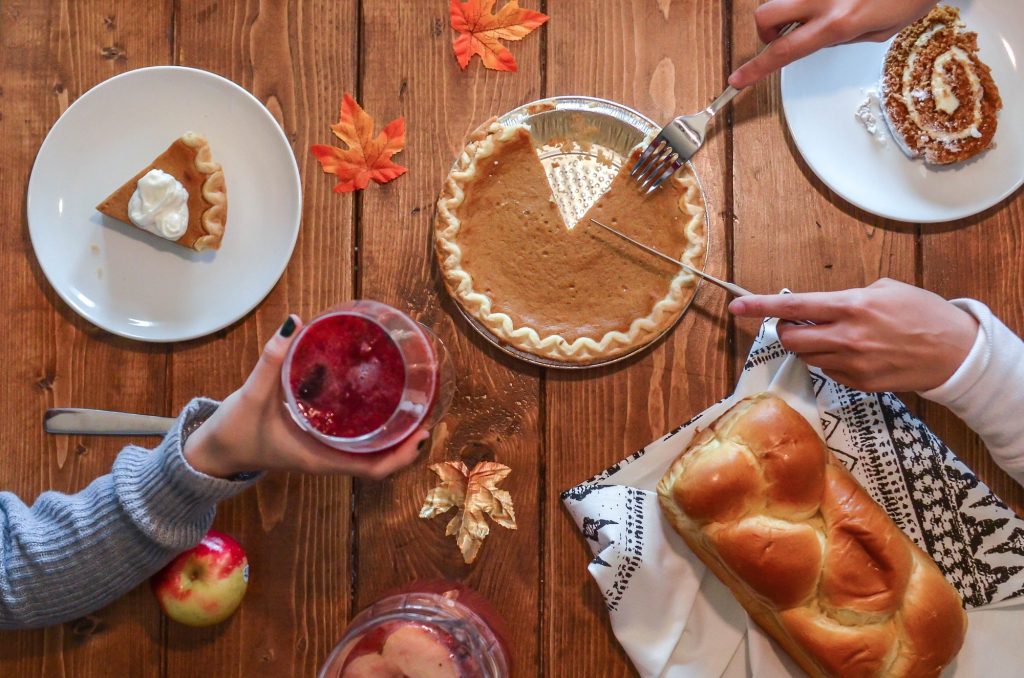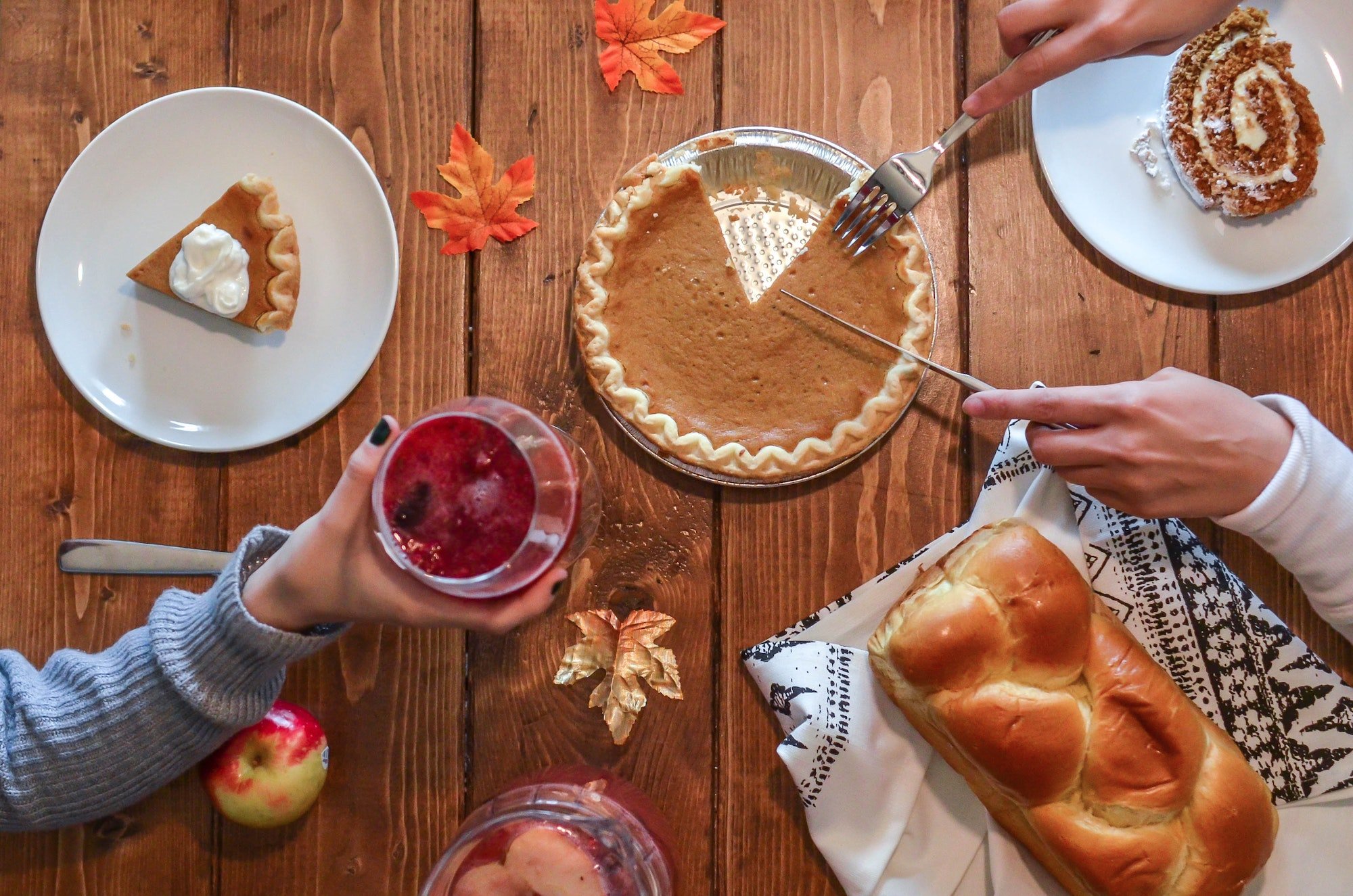 The Depot Cooking Class – the Untraditional Thanksgiving
Nov 12, 2022
More than a fabulous meal, Chef Shafer is giving attendees a Thanksgiving game plan on how to survive the holiday. He proudly promises that this class will show you, "how to get Aunt Mabel through dinner and out of the house in three hours." Well, sign us up for that because we are definitely in. That class is a steal at $45 a person.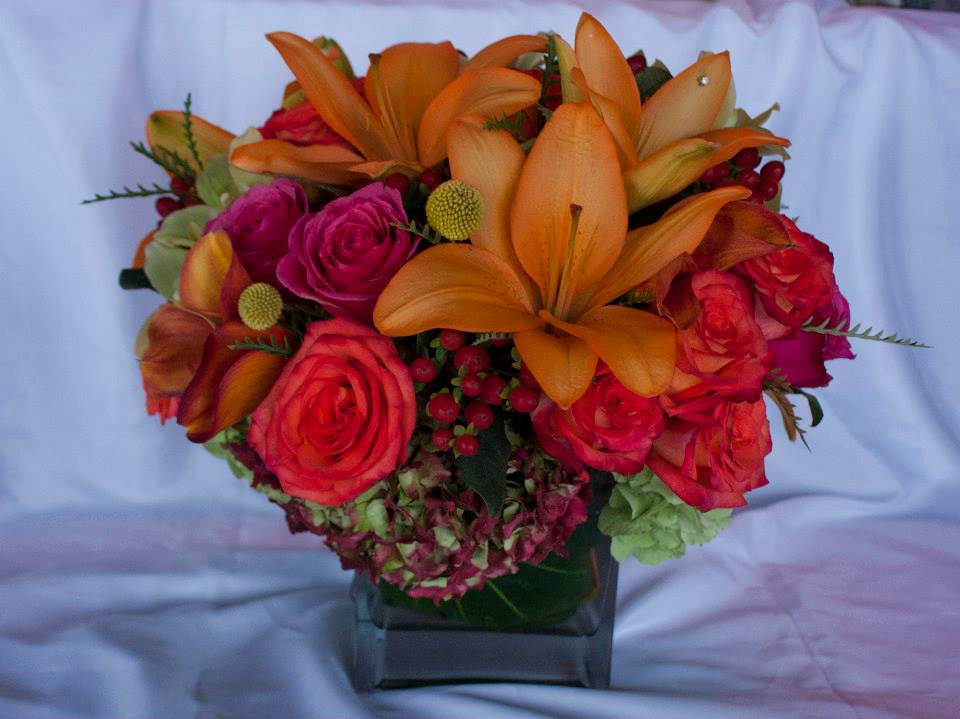 Blooms & Bubbly Floral Design Workshop at Torrance Marriott
Nov 13, 2022
Flowers, friends and bubbly sounds like just the way to prepare for Friendsgiving. This workshop at Torrance Marriott Redondo Beach is hosted by the mom and daughter duo behind Torrance's Small Business of the Year winners, Andres Florist. The $85 cost covers the class and your custom creation as well as hors d'ourves and bubbly.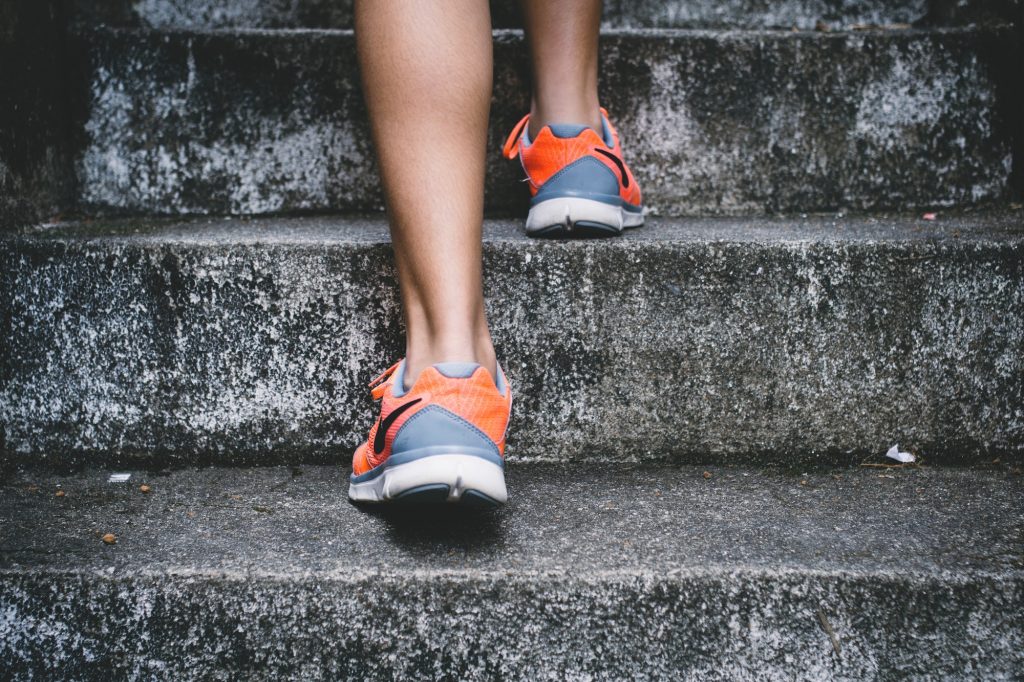 42nd Annual Harry Sutter Memorial Turkey Trot Fun Run
Nov 24, 2022
Working it off before you feast is a sound strategy and this 3-mile fun run is one just about anyone could join. It begins at 8am and then there are drawings for mountain bikes, dinner vouchers, gym memberships and lots more after the run.
The Weeknd at SoFi Stadium
Nov 26, 2022
Your weekend just got a whole lot better. On Saturday, Nov 26, head on over to SoFi Stadium to catch The Weekend on their The Weekend After Hours Til Dawn tour. And yes, this is that new stadium that hosted the Big Game last year, so expect an awesome show in some pretty epic digs.
DECEMBER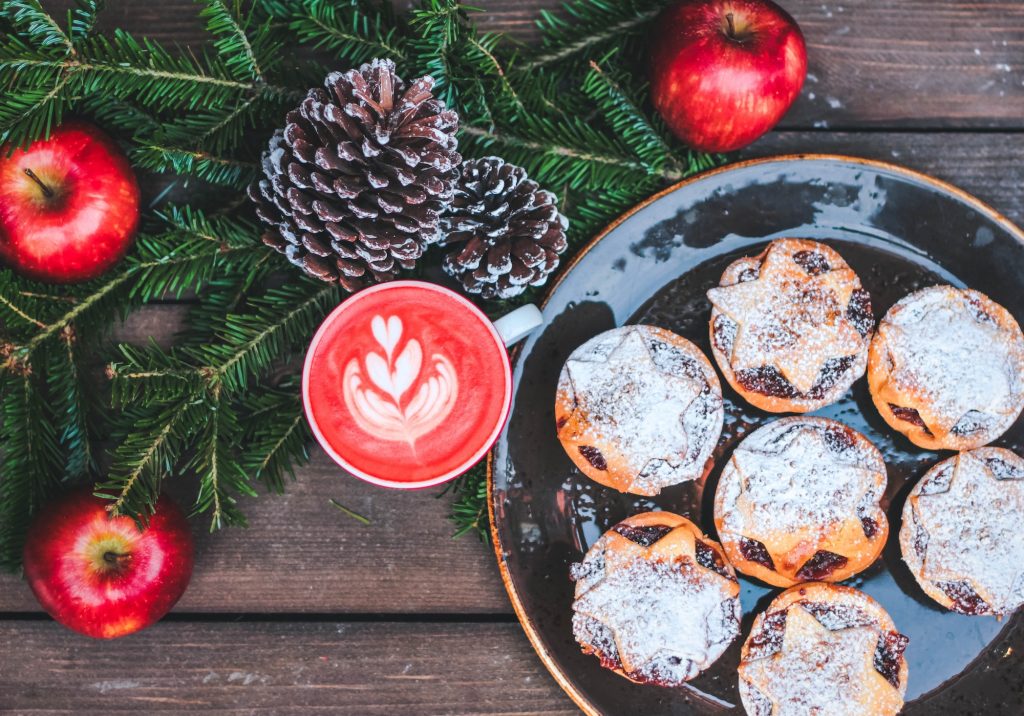 The Depot Cooking Class – Holiday Entertaining
Dec 12, 2022
"What? No, it's not catered. I made it myself. Why thank you!" That's the conversation you'll be having over and over at your next holiday party after you attend this cooking class at The Depot. It's just $45 a class, lasts about two hours and yes, you can definitely eat what you prepare.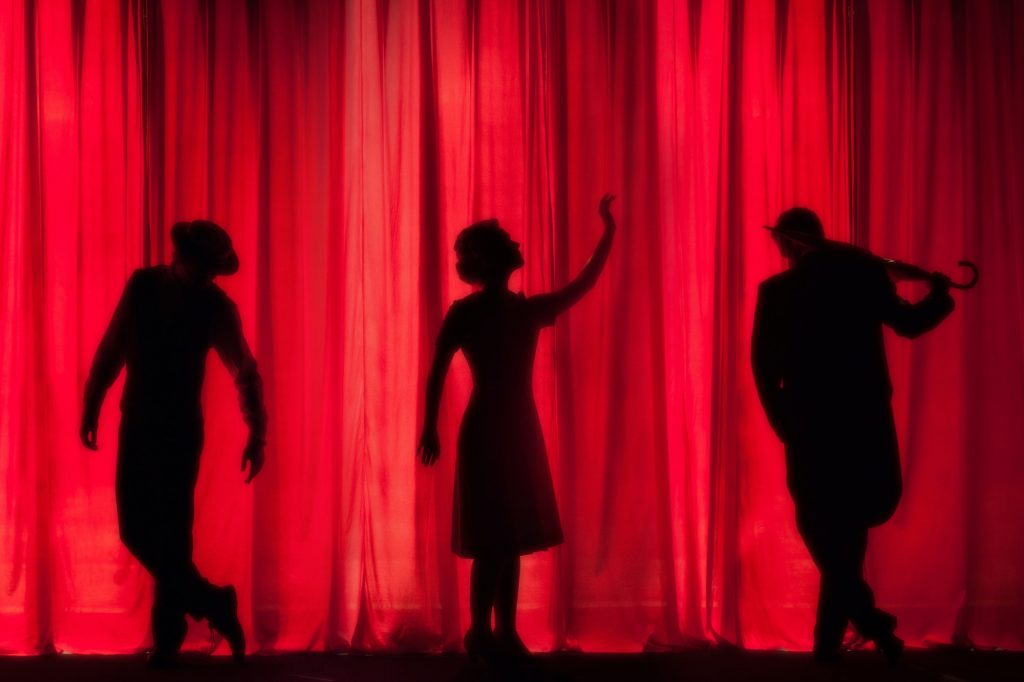 Nutcracker at El Camino College
Dec 17 – 18, 2022
Not all holiday treats are edible. This one is a feast for the eyes. The Nutcracker will be performed at El Camino College by Ballet California at 2pm on Dec 17 and 18. It's classically beautiful, moving and best of all, it's right here in Torrance.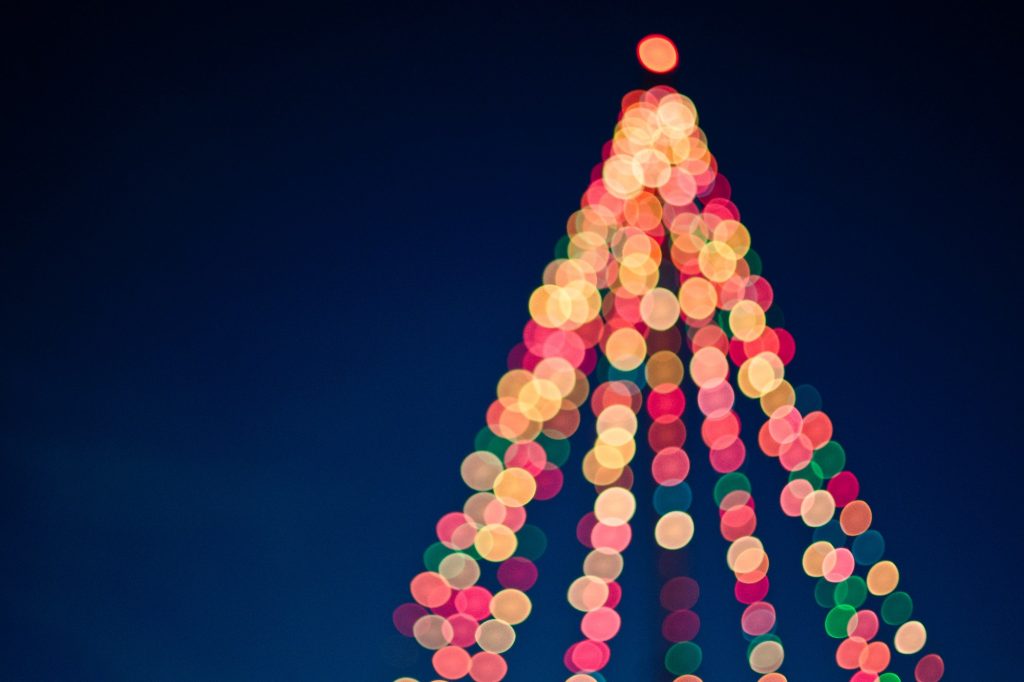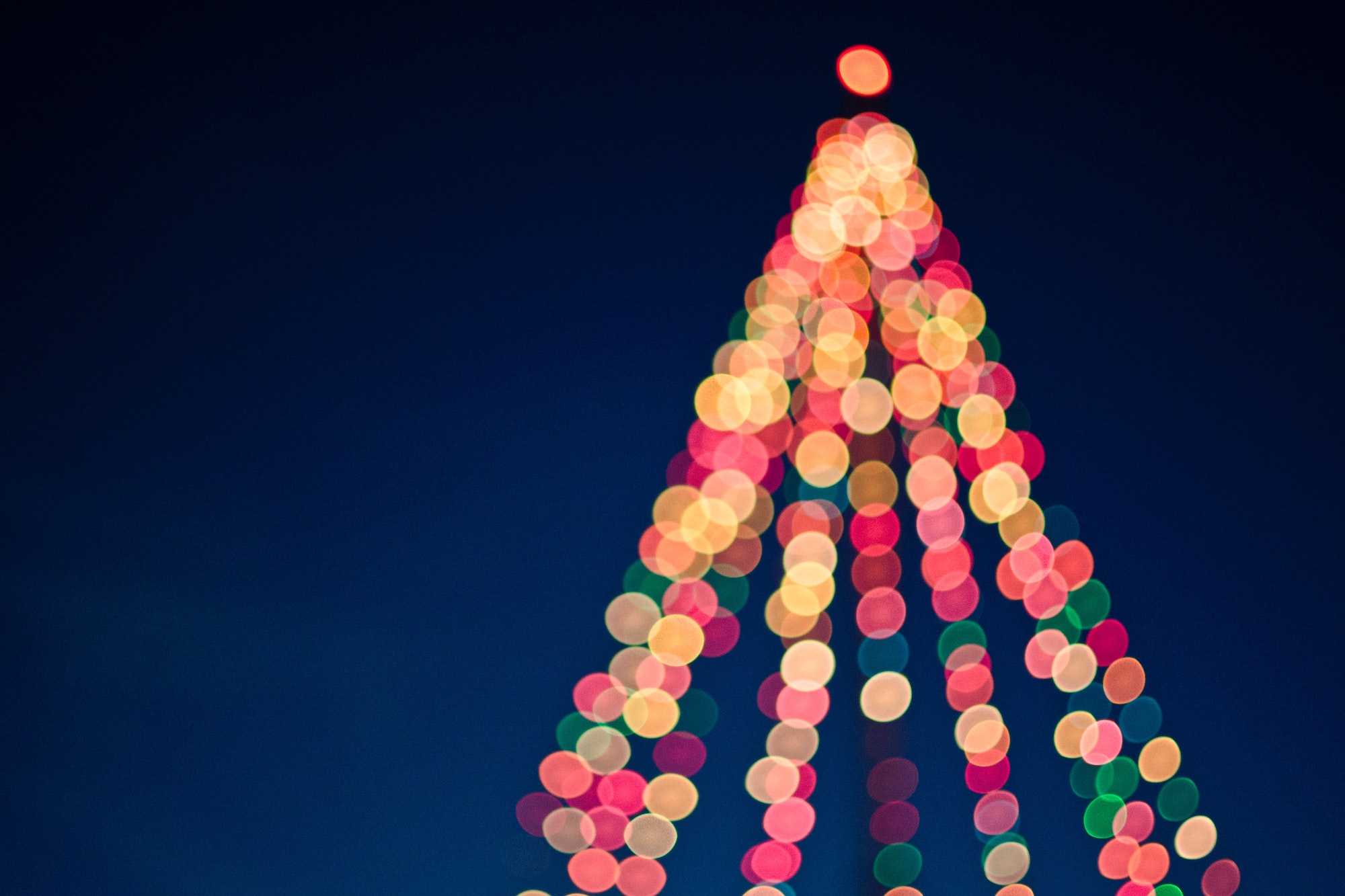 Candy Cane Lane
Dec 2022
You know those neighborhoods that go all out for Christmas? Well, we have a pretty epic one in Torrance. Right on Candy Cane Lane (yep, actual name), there are several houses that really get into the holiday decorations. Some of the houses even sell hot cocoa and churros for you to enjoy as you walk around, so bring cash.
Hermosa Brewing Company
Winter 2022
You may know this brewery from their original Hermosa Beach location, but did you also know that they are expanding to Torrance? Yep! This is happening this winter. I know, we're stoked too.
Torrance Ramen Trail
If you get a little chilly while you're out and about, then take a trip on our Torrance Ramen Trail. Fresh ramen is its own holiday treat and it's one we are always down for. The trails take you through local spots like Matsui, Josui Ramen and Santouka. Enjoy!
Holiday It Up in Torrance
There are so many wonderful things to explore in Torrance and holiday time is one of the best times to do it.  Be sure to stop by the California Welcome Center Torrance where you can get more personal suggestions. While you're there, you can also plan your trip through our interactive kiosks, shop locally-sourced merchandise, get custom activity planning and more. The California Welcome Center is located in the Del Amo Fashion Center at the main entrance, level 1.
We're also happy to help you find just the right place to rest while you're out enjoying your favorite holiday events in Torrance. There are 15 excellent hotels to consider in Torrance ranging from luxurious suites to budget-friendly rooms. Check out our hotel specials for the most current deals. We hope to see you soon!