Pitch In & Dine Out for Grateful Table in Torrance
This Thanksgiving season, make every bite count with The Grateful Dine Out, officially back for a second year. The pandemic has affected local restaurants, many of which are still struggling. This is your chance to help them out and score a delicious meal that you don't have to cook. There really are a ton of restaurants well worth the visit though, so we highly recommend booking a room and taking a few days to do it right.
How To Pitch In by Dining in Torrance
There are three ways to join in on the giving:
Simply head to your favorite Torrance restaurant and support them and their crew.
Donate to the Restaurants Care relief fund to help food and beverage workers in crisis.
Stay and play a while in Torrance for a weekend or mid-week getaway to give yourself extra time to indulge in all your favorite restaurants.
With so many excellent places to eat out in Torrance, it can be hard to choose. If you're feeling that turkey and pumpkin pie vibe, here are some local Torrance Restaurants with special Thanksgiving menus and specials: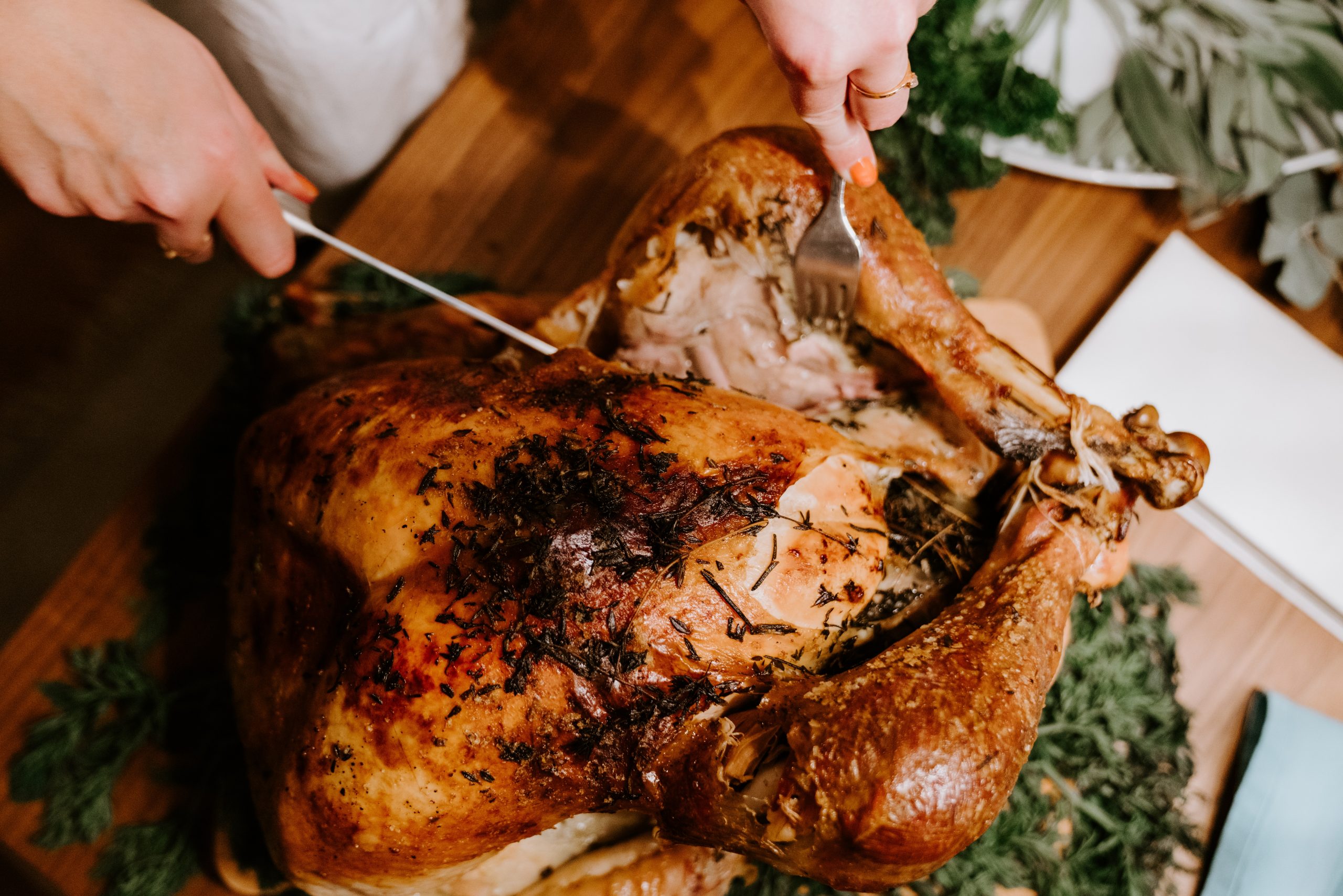 Stop in for two sumptuous Thanksgiving Menus at Andre's, one à la carte menu and one to-go menu for a family meal. They'll be serving their à la carte menu on Thursday, November 25 from 1pm-7pm. You'll need to order by November 22 to get your family meal from the to-go menu.
You can dine in or order out at Black Angus where they are serving a full Thanksgiving feast with roasted turkey, mashed potatoes, sage dressing, sweet potatoes, fresh broccoli with garlic butter, fresh cranberry sauce, garden salad, gravy, molasses bread and pumpkin pie.
All November long, you can head over to The Brews Hall for their fall specials – Three Strikes Turkey Burger, Tacos de Pavo or a County Fair Grilled Turkey Leg with all the fixings. For dessert, try their Pumpkin Spice Milk Shake, boozy-style if you like with a double shot of Sailor Jerry Spiced Rum. They'll also be having a special Thanksgiving dinner on Thursday, November 25 from 1pm-7pm.
You'll find two specials at Gaetano's to choose from. You can take home their famous Pear & Gorgonzola Salad Kit that serves 10 people or swing by on Black Friday when they'll be serving their Lamb Chop Special with roasted potatoes and sauteed vegetables.
If your Thanksgiving feast could use some amazing seafood, stop by Ise-Shima and pick up their nigiri and hachimori platters. Who needs turkey with options like these?
If you'd like to avoid the Thanksgiving rush and would like your leftovers to start a day early, then head to Keegan's. They'll be feasting on Thanksgiving Eve, Wednesday, November 24 with specials, select whiskeys and wines, and 75 cent wings.
Enjoy a Mahalosgiving at King's Hawaiian Bakery & Restaurant. They'll make it and you can re-heat it at home. Each family meal will serve four people. You can feast on Oven-Roasted Turkey with Gravy, Signature Guava Ham with Marmalade, Big Island Sea Salted Veggies, Hawaiian Mashed Potatoes, Portuguese Sausage Stuffing, Fresh Cranberry Sauce, Homemade Gravy and King's Hawaiian Dinner Rolls with Pumpkin Squares for dessert.
If your Thanksgiving feast needs some amazing pies, then swing over to Torrance Bakery. They've got seasonal favorites like pumpkin, pecan and apple as well as their signature Butterflake Rolls.
It's Friendsgiving at the Tortilla Cantina two days before Thanksgiving on Tuesday, November 23 from 7pm-9pm. They'll keep the party going with live music, food and drink specials.
Give & Feast
Get out there and grab a bite this November for The Grateful Dine Out. I mean, it's the right thing to do and getting awesome food is just a side benefit. Book your trip to Torrance today!