Shop, Eat and Play at Del Amo Fashion Center
Some cities have nice shopping centers with a good selection of stores. Del Amo Fashion Center in Torrance, on the other hand, is a mega center with 2.6 million square feet of shopping space, including 250-plus specialty stores, more than five dozen eateries and beverage establishments, movie theaters showing brand-new films, an outdoor village and so much more.
When you're planning your next getaway, consider the city of Torrance, a laidback location in the South Bay of Los Angeles and home to one of the largest shopping centers in the western United States. Located a short distance from the city's more-than-dozen lodging options, Del Amo Fashion Center is the perfect spot to search for all of your holiday gifts since they have every type of store you could possibly imagine.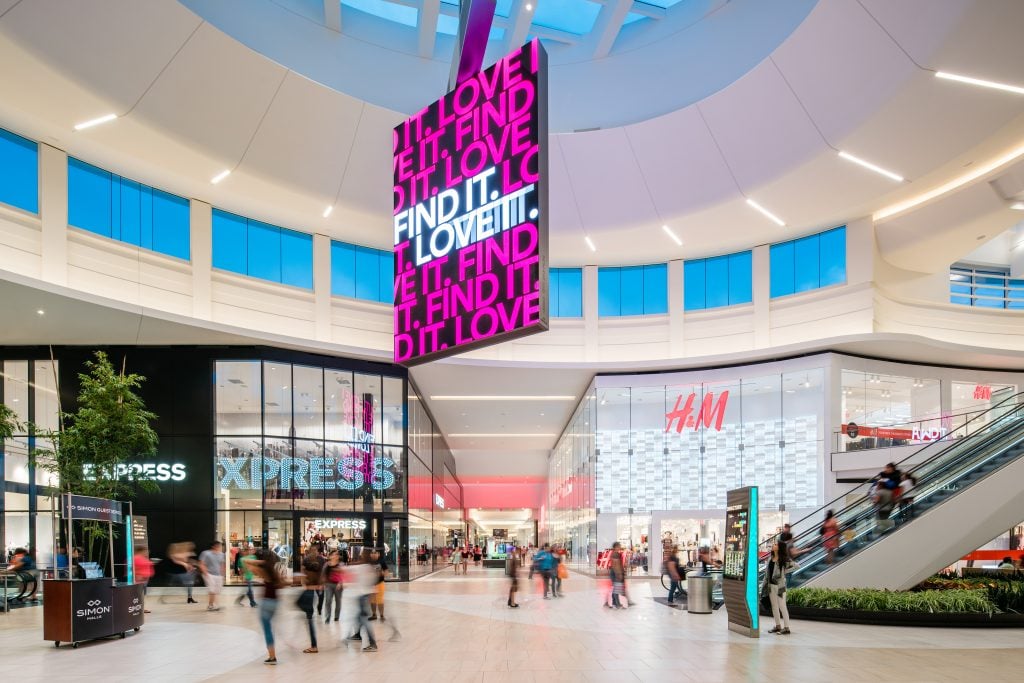 SHOP CLOTHES & MORE
Looking for something special for your significant other? Major department stores like Macy's, Nordstrom, JCPenney and others are located throughout the three-level retail space. Have someone on your holiday list who is an active go-getter? You can't go wrong with lululemon. Want to really impress your loved one? Stop by the Tesla gallery and buy a brand-new electric car.
Wondering what to get your trendy friends this year? Stop in at Cleo Centric for the latest fashions, see what's new at Express or check out the unique stylings at Steve Madden. For the expressive friend, you'll find just the right body jewelry at Banter by Piercing Pagoda, today's hip eyewear at Quay Australia (coming soon), the wacky and fun footwear at Sock Harbor or the extremely unusual fare at Spencer's. A full day of shopping fun awaits with this full list of stores.
DO THE DINING
Doing all that holiday gift searching is bound to make anyone hungry and/or thirsty. Fortunately, your choices for snacks, lunch and dinner are plentiful. Stop in at 85°C Bakery Café for a delicious pastry and a fresh cup of coffee to get your body shopping again. Other snack stops include fresh, hot-out-of-the-oven pretzels and melt-in-your-mouth cinnamon rolls at Auntie Anne's and Cinnabon Café, Hawaiian donuts at MoDo Hawaii, decadent cheesecake at Uncle Tetsu and more.
If you're in need of a hearty lunch or perhaps dinnertime has rolled around, you'll have a tough decision on which restaurant gets your business. For the best dumplings and noodles around, visit the critically acclaimed Din Tai Fung. Have a desire for Mexican food? You can try the authentic dishes and delicious tequila at Frida Mexican Cuisine, or if you're craving ramen, Hokkaido Ramen Santouka is an excellent idea. The Brews Hall, located on the north end of the mall area, has an all-star selection of restaurants and breweries to choose from, including a restaurant and brewery from famous comedian, George Lopez.
ENTERTAIN YOURSELF
After your holiday shopping and delicious meal, there's no better way to top off the day than with a little entertainment. Fortunately, the AMC Del Amo 18, located on the east end of the center, plays some of the hottest new movies. Back in Time Escape Rooms are a great way to put your noggin to the test by solving mysteries and completing the mission. And who doesn't love trying their skills at Dave & Buster's crazy collection of arcade games?
For the younger members of the family, Lefunland features a wide assortment of soft play equipment that has toddlers begging to stay. ZoomiZoomi is another fun-filled center where kids can play, draw and so much more. Dig It, the premier indoor kid's space inspired by real-life construction sites, opens youngsters to a new way of learning while having fun. There's also a children's play area on the south side of the mall, and don't miss getting your family's photo taken with Santa!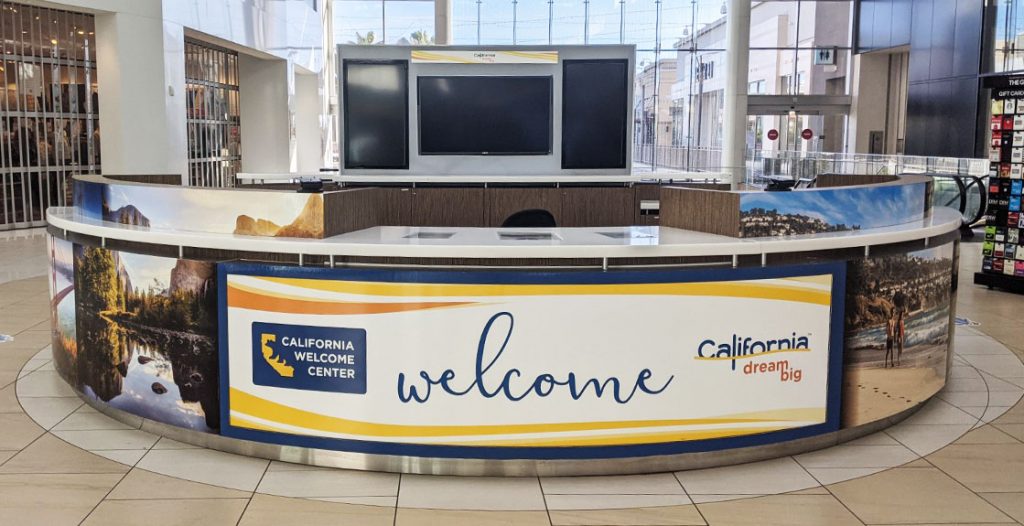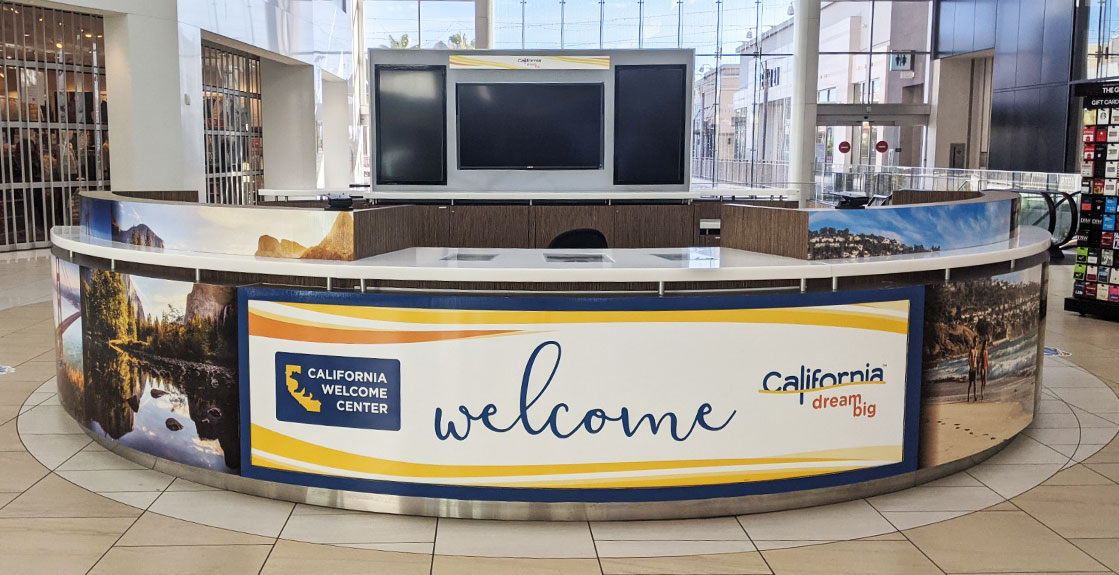 SAY HELLO AT OUR WELCOME CENTER
Perfect for visitors and locals alike, the California Welcome Center at Del Amo Fashion Center is a wealth of information about Torrance and its surrounding communities. Center representatives can help you find the latest activities and events to explore, directions and interactive trip-planning tools, the best sightseeing jaunts and more. One of only a few centers in the Los Angeles area, the center is located near the AMC Theatres.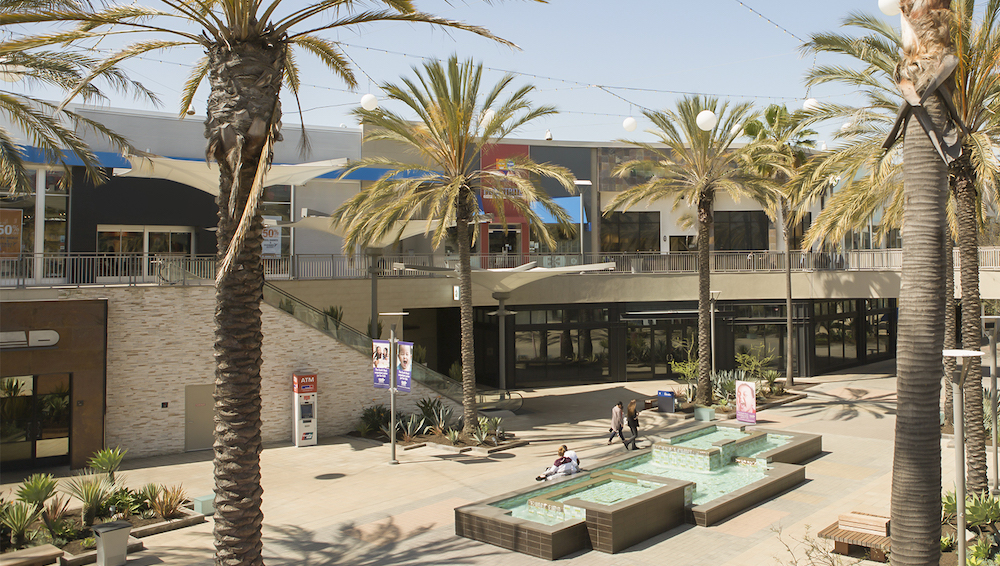 GREAT EVENTS, TOO
Del Amo Fashion Center features hundreds of great retail stores. However, throughout the year, they provide a monthly focus on small businesses with the SoCal Etsy Guild Market. Held on Nov. 26 and Dec. 18 this year, the day highlights the incredible works of local designers, vendors and artists with everything from beauty products to vintage treasures.
Small business are also highlighted during Shop Small Bizz, a monthly event for local vendors and small businesses to sell merchandise of all trades and crafts, including jewelry, clothing and more. The December event, called the Winter Vibes Outdoor Soiree, will be held on Dec. 3 and is the perfect place for a truly unique gift for your loved ones.
PLAY THEN STAY
For some, shopping is a one-day process; others need more time, and with Del Amo's triple-level selection of great stores, that's certainly understandable. Instead of rushing to get everything done, book a stay at one of Torrance's conveniently located hotels, inns or extended-stay suites for a few days. You'll be able to get all of your shopping completed and still have plenty of time to experience the beauty and fun of Torrance, as well as the many attractions of Southern California.