Spread Holiday Cheer in Torrance
Don't be a cotton headed ninny muggins and make your way to Torrance for the holidays! SoCal's secret city is the perfect place to enjoy a variety of winter festivities. Here are a few popular events happening in Torrance this holiday season.
The Ultimate Christmas Show
Get rid of your resting Grinch face and prepare for endless laughter at the Torrance Theatre Company. The Ultimate Christmas Show Abridged is taking place November 11 – December 17. The show is all about festive, funny, physical, family fun as three wise guys celebrate our favorite holiday traditions. Tickets for the show cost $30. Don't get your tinsel in a tangle and buy your tickets today!
Keep calm and get your holiday shopping on at the 48th Annual Holiday Arts & Crafts Faire November 18 – 19 at the Torrance Cultural Arts Center. You can get all your shopping done in one easy trip (just kidding). However, beautiful specialty items handcrafted by local artisans will be on display during the event. On Dasher, On Dancer, on Cash and Credit Cards!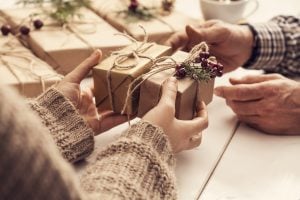 35th Annual Christmas Boutique 
Make it a December to remember and attend the 35th Annual Holiday Boutique on December 10. This event features unique handcrafted gifts, trinkets, stocking stuffers and children's crafts. The one and only Santa Claus will also be on site to take photos (You can explain why you're on the naughty list).
Torrance Memorial Holiday Festival
Make your way to the Torrance Memorial Holiday Festival November 28 – December 3, all for a good cause. The one-of-a-kind holiday event includes beautifully decorated trees, entertainment, gifts, children's activities, food and much more. The signature festival will support Torrance Memorial's transformation of the North Patient Tower, which will house postpartum, NICU and pediatric patients. The event is a great way to spread holiday cheer this time of year!
Hoppy Howlidays
It's a merry everything and a happy always when we get to help our furry friends (at least we think so!) Make your way to Yorkshire Square Brewery for the first annual "Hoppy Howlidays" Fundraiser and Snuggle Drive on December 2. This great event benefits the Linda Blair Worldheart Foundation, which helps educate people about animal welfare. The event includes a presentation by Academy Award nominee and Golden Globe winner Linda Blair (Think The Exorcist movie). You're also encouraged to bring your dog to the event. The fundraiser includes family-friendly games, food trucks, drink specials and much more. It's beginning to look a lot like cocktails!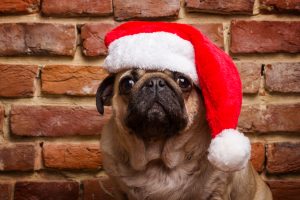 Holiday Light
The best way to spread Christmas cheer is singing loud for all to hear! So make your way to the Torrance Civic Center's Chorale and Orchestra "Holiday Light" concert on December 15 – 16. The concert will honor the luminous winter season celebrations! The chorale will also be joined by an instrumental ensemble. Tickets for the event cost $25. You can purchase them here. It's a happy singing day!
Santa Claus is coming! Who doesn't love an epic holiday picture? Grab your kids, throw on that ugly Christmas sweater and make your way to the Del Amo Fashion Center to snap a photo with the big red guy. The mall is hosting a variety of holiday photo events, including Caring Santa for children with special needs and a pet photo night. You can check out their full list of events here.
It's all fun and games until Santa checks the naughty list. Make sure you're not on it by making your way to Torrance this holiday season. We look forward to welcoming you to SoCal's secret city. Book your trip today!