Enjoy a Surftastic Time in Torrance
For die-hard surfers, every day is Surf Day. However, the California Legislature made it official in 2018 by establishing Sept. 20 as California Surfing Day and declared surfing as the official state sport. Continuing its win streak, surfing debuted as an Olympic sport in the 2020 Summer Olympics (held in July 2021) with Hawaii-born professional surfer Carissa Moore winning the first-ever Olympic gold medal in women's shortboard surfing. 
You may not have aspirations to qualify for a future Olympics, but whether you're an experienced surfer or a beginner, September is an ideal time to visit California for a surfin' good time. If your future plans call for some vacation time, consider heading to Torrance, located just minutes from Los Angeles but without the crowds.  
You'll find a variety of lodging options – from budget-friendly inns to resort-style hotels – and all of them located minutes from the 1.5-mile stretch of pristine coastline known as Torrance Beach, which offers jaw-dropping views of the Palos Verdes peninsula, more open space, plenty of parking, numerous activities and … oh, yeah, great surfing! Torrance Beach is even famous – you may have seen scenes like this one from the Batman & Robin surfing episode.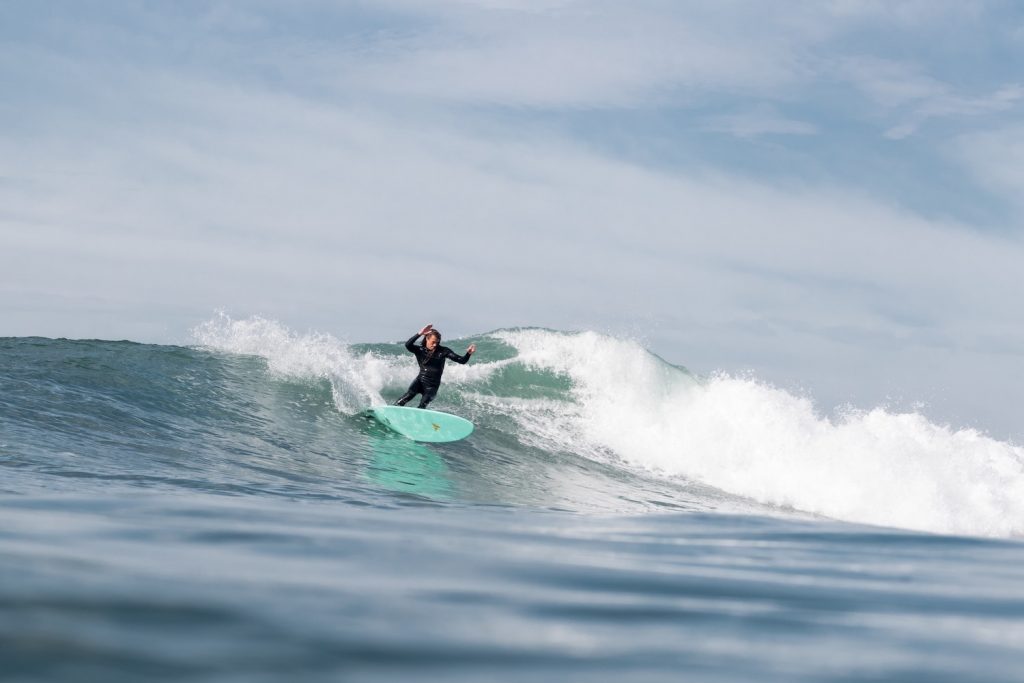 BRO AND BETTY
These male and female surfers know what they're doing and aren't afraid to show it. You'll see a fair share of these experienced surfers strutting their stuff along the waves of the Pacific Ocean at Torrance Beach, so feel free to sit back and enjoy their mastery or join in.  
The South Bay is known for its beach-break waves, making this spot both exhilarating and pleasing for the surfers and their fans. Should you forget any accessories, ET Surf in close by Hermosa Beach stocks a large selection of boards, suits, accessories and apparel. Even better, JMJ Wetsuits, a native Torrance company, makes custom wetsuits for your surfing adventure.  
GETTING TO KNOW THE 7 LIFEGUARD STATIONS OF TORRANCE
Local Torrance surfers use the seven lifeguard stations of Torrance Beach as markers for where to go and meet up. These surfing spots include:
"HR" – Hollywood Rivera Lifeguard Station (Near the Stairs of the once Hollywood Riviera Beach Club)
Ramp Lifeguard Station (Near the ramp near the Torrance Beach Parking Lot)
"TORR" – Torrance Lifeguard Station (Near the Torrance Lifeguard Headquarters)
"PA" – Play Area Lifeguard Station (Near the former Play Area of Torrance Beach)
"BLF" – The Bluffs Lifeguard Station (Near the Torrance Beach Bluffs)
"CLF" – Cliff Lifeguard Station (Near the cliffs of Torrance Beach Bluffs)
"R.A.T" – Right After Torrance Lifeguard Station (At the end of Torrance Beach)
IT'S OK TO BE A GROMMET
A grommet is the term for an inexperienced surfer. That's an easy fix: Take a surfing lesson from one of the many experienced surfing schools and businesses in the area. 
Wavehuggers offers private and group lessons throughout Southern California, including Torrance Beach and many other locations. Choose from private single or multi-lesson packages, or do the same but with a group of friends. Aqua Surf is an award-winning school that coaches people of all ages and abilities, including summer surf camps for children and teens. They'll have you amped up to hit the waves in no time.
HANG LOOSE
Shown in an episode of the 1960s TV series Batman and home to the Hollywood Riviera Beach Club until 1958, Torrance Beach has a long and storied history. Its current condition is what makes the beach such a draw for residents and visitors alike. Want to ride the waves like a local? RAT (Right After Torrance) Beach is popular for some of the best surfing in the area. Can't say we love the name, but whatever floats your surfboard! 
Torrance Beach offers mesmerizing views and a relaxing atmosphere. Family picnics, sunbathing, having fun in the water, people-watching and beach volleyball make for a truly laid-back day. Should you want to get in some more exercise, rent a bike at Perry's Café and Beach Rentals or Marina Bike Rentals and go for a ride on The Strand beach bike path. The 22-mile ride takes you through all of the South Bay beach communities, as well as Marina del Rey and King Harbor, and the views of the Palos Verdes peninsula and California coastline are exceptional. 
TAKING A BREAK
No matter whether you're surfing, riding or just laying out, there's always a need for some sustenance to get you going again. Fortunately, there are more than 400 eateries in the Torrance area, as well as a dozen craft breweries and a number of dessert establishments. 
 Just a short walk from Torrance Beach is Bettolino Kitchen, a family-owned restaurant that serves classic Italian dishes with a modern twist. Or enjoy the selection of Hawaiian local food and traditional American dishes at King's Hawaiian Bakery & Restaurant in Torrance, a short drive from the beach. Authentic Korean food is available at the Gen Korean BBQ House or visit one of the many other establishments located in Torrance.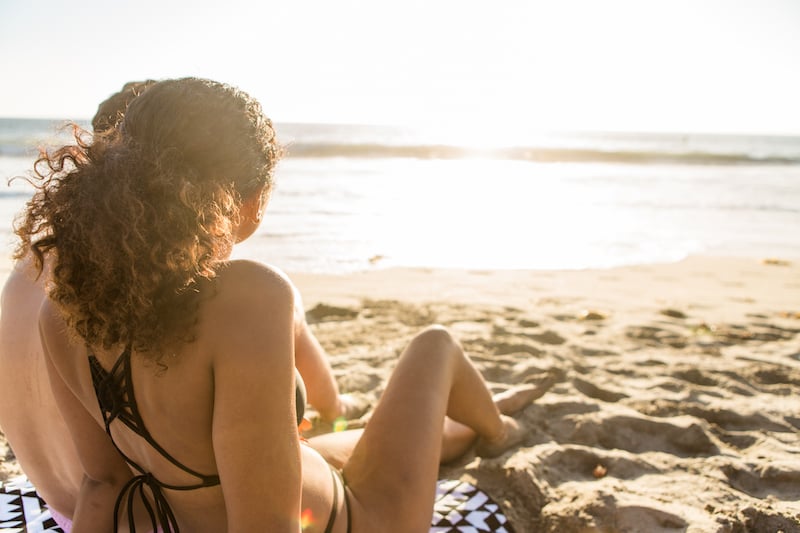 IT'S CHILLAXING TIME
After a fun-filled day surfing the waves – whether it be wave-, wind- or kitesurfing, or even wake- or skimboarding – and a delicious meal, we recommend kicking back and grabbing a cold one. Torrance is the home to over a dozen craft breweries sure to please any taste. 
Buzzrock Brewing Co., located in The Brews Hall @ Del Amo, features any style of beer, from pilsners to stouts. HopSaint Brewing Company showcases a selection of seasonal brews with the added bonus of its creation of new outside-of-the-box offerings. The Monkish Brewing Company in Torrance houses a tasting room where guests can sample beers created at the brewery with creative names like Feminist and No Sleep Means Insomnia.
From art museums and collections of Southern California aviation heritage, to sporting events, shopping centers and special gardens, Torrance has everything to make your surfing-centric vacation truly memorable. And with a selection of inns and hotels located away from the L.A. crowds, you'll want to start planning your trip to Torrance right away!