#TakeMeBack to Torrance: Relive Your Favorite Hotel Moments
With each day going by, cravings for travel grow stronger. While now is still not the time to go, it is the perfect time to dream and get nostalgic about past adventures.
Starting May 13, the hotel industry is taking to social media to launch the #TakeMeBack campaign to encourage individuals to remember their favorite travel experiences and hotel visits. Until we can all travel safely, we will show support to the industry by remembering the incredible people, places and memories that truly embody the spirit of hospitality.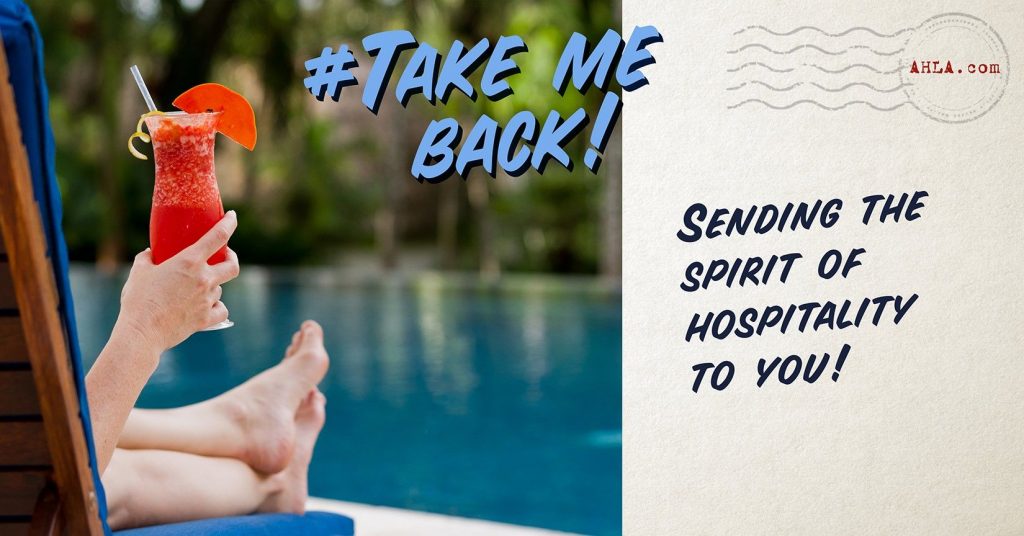 Torrance hotels play a huge part in making your time here relaxing and laid-back. From luxury hotels to family-operated inns and motels, Torrance offers a variety of welcoming lodging options to meet any traveler's taste or budget. Right now, we can relive those hospitality moments through some of our favorite posts on social media:
Loreen Hwang enjoyed staying at Torrance's newest boutique Bluestem Hotel: 
"It has a coastal vibe with cute fire pits on the patio. A living wall in the lobby and a really great staff. The service at the hotel was so great. <…> I will definitely go back."
Lindsey Messenger, the creator of Seven Day Weekender travel blog, loved the Instagrammable pool, swinging chairs, ping pong, cabana seating and giant chess board at the Marriott Torrance Redondo Beach.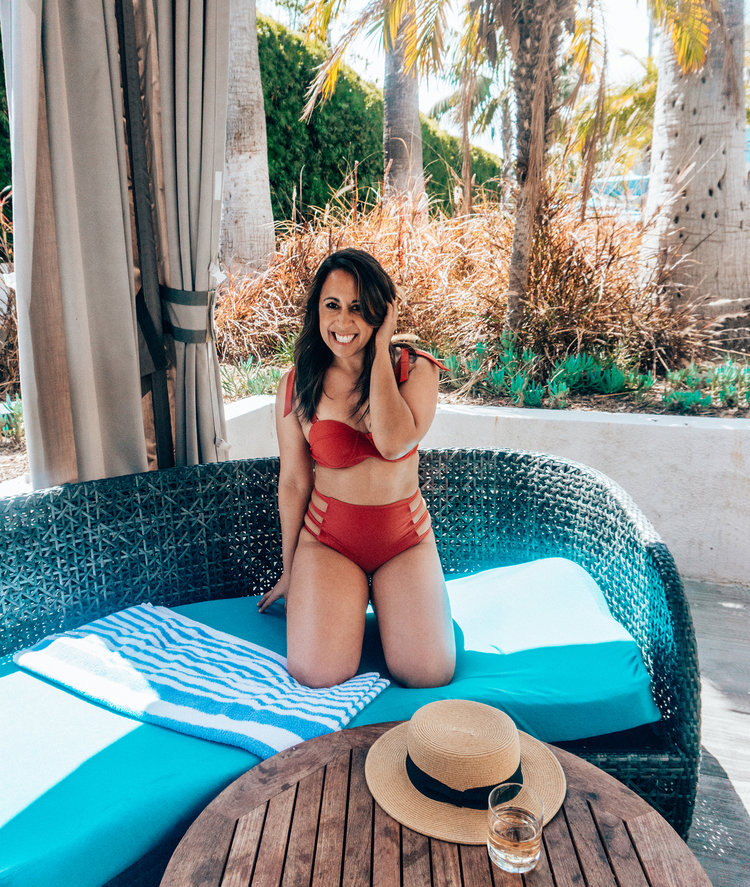 Jennifer Wright loved the proximity to attractions when she stayed at the Courtyard Marriott Torrance/Palos Verdes.
"The lobby area was modern and welcoming and included a nice bar and dining area that served Starbucks coffee in the morning and cocktails in the evening. <…> The hotel was centrally located just a few minutes from the beach, the mall and Torrance's best restaurants."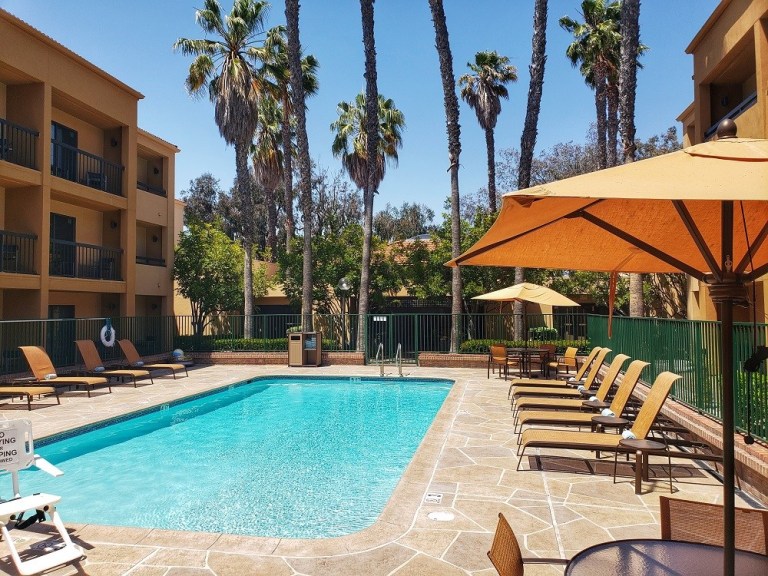 Best travel deals finder Next Departure loved the abundant breakfast options at Best Western Plus Avita Suites.
"The breakfast was included and was my favorite part! <…> Cafe Avita had every single thing a person could ever need in a breakfast. <…> Any style of coffee drink you could want. I was very impressed."
Foodie expert Deb Nguyen of Always DTE said Miyako Hybrid Hotel made her feel like she was in Japan again.
"They have proper Japanese bidets and use Aveda products. The bed was so comfortable that I couldn't help but take a few cat naps throughout the day."
Skyler Lee stayed at the Redac Gateway Hotel and appreciated the living room space where you can spend quality time inside with your travel buddies. She also loved the quiet atmosphere of her accommodations.
"I'm always finding time to practice yoga when I am traveling. This room definitely had enough space for me to practice quietly!"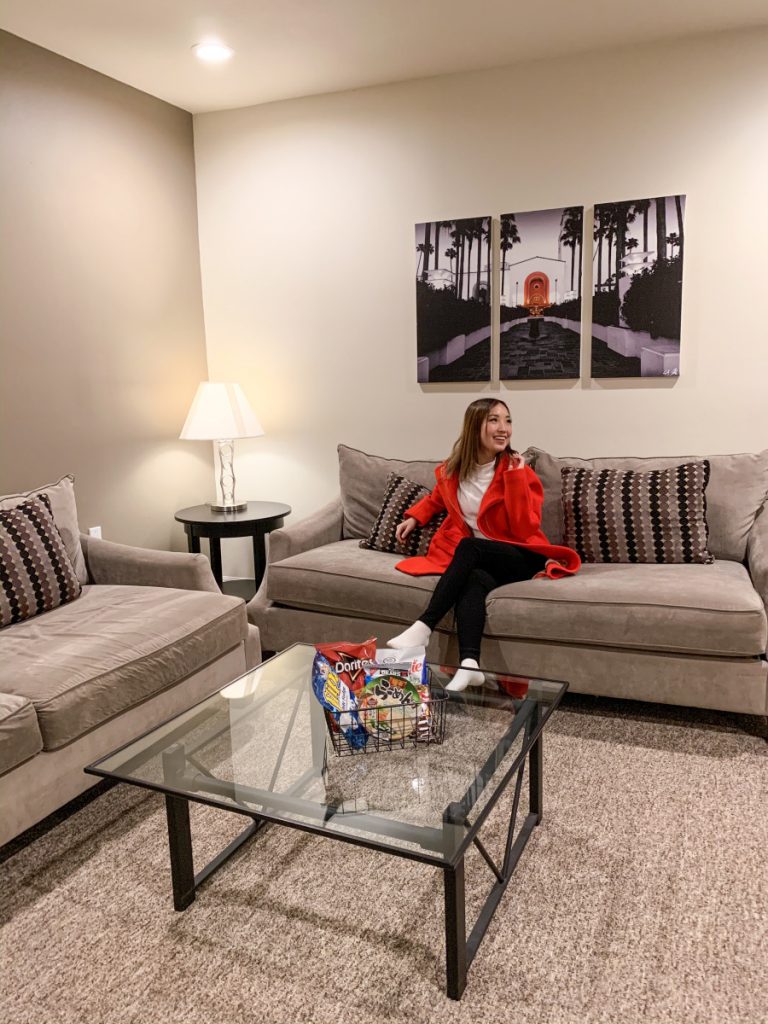 Katie Novack highlighted how Residence Inn Los Angeles Torrance/Redondo Beach was a comfortable choice.
"I stayed there for two nights and the rooms were large and had plenty of room for more than 1 guest. The hotel also comes with a full-complimentary breakfast every morning from 7-9 am and it is centrally located to everywhere in Torrance. A great place to accommodate people or families for fun or business!"
What are your favorite hotel memories you wish you could relive? Join the campaign by sharing a Torrance hotel vacation photo on social using the hashtags #TakeMeBack and #DiscoverTorrance. We look forward to welcoming you back to Torrance soon.