Where to Celebrate the New Year in Torrance
Cheers to starting 2019 in SoCal's hidden gem, Torrance! Whether you're into quiet celebrations (say hello to our crowd-less beach) or lively bar get-togethers, Torrance has you covered. Here are a few ideas for an unforgettable night:
Before your New Year's resolutions kick in, make sure to explore Torrance's unique eateries (there are 400+!). From eclectic bakeries to elegant restaurants, innovative craft breweries and some of the best ramen around, Torrance is the ultimate foodie paradise.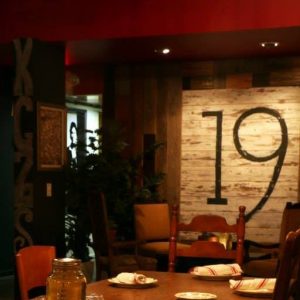 Take a nostalgic trip back in time at Hey19 Public House – a retro pub that looks like it could be a set from "That 70's Show." Rock your socks off to AURiCO, the exploratory groove-rock band and dance the night away.
If you're not into staying up past your bedtime, catch the last sunset of 2018 at Torrance Beach, a 1.5-mile stretch of pristine coastline without swarms of people. Then wake up bright and early to join the rest of the world at the Tournament of Roses (you're especially in luck staying in Torrance for this one!)
Hold on to the magical holiday spirit at Sleepy Hollow Christmas Lights Extravaganza – one of the largest holiday decorating displays in the South Bay for more than 40 years that runs through Jan. 1. Mingle with the locals, take in the sights, sounds and tastes of the season before it's over!
Book your trip today to enjoy the quintessential, laid-back California experience in Torrance before you get back to business in the new year.