Make Your Winter Wonderful in Torrance
Winter is all thrill and Southern California chill in Torrance, CA. Like most of Southern California, it's beautiful here this time of year, especially along the coast and we're more than willing to share our delightful warm weather. Join us in hanging by the shore, lounging by the pool, hitting up NFL and NBA games, getting some solid shopping done, enjoying spectacular holiday events and so much more. Here are all the spots to add to your winter to-do list.
WINTER ACTIVITIES IN TORRANCE
Smaller crowds and plenty of parking – those are just two of the many, many things we love about Torrance Beach. Settle into the sand, pull a Top Gun and play some beach volleyball or maybe rent a bike to ride along the Strand, a 22-mile bike trail that runs all the way up to Will Rogers State Park near Malibu. There are outdoor showers here and lots of shops and restaurants nearby too.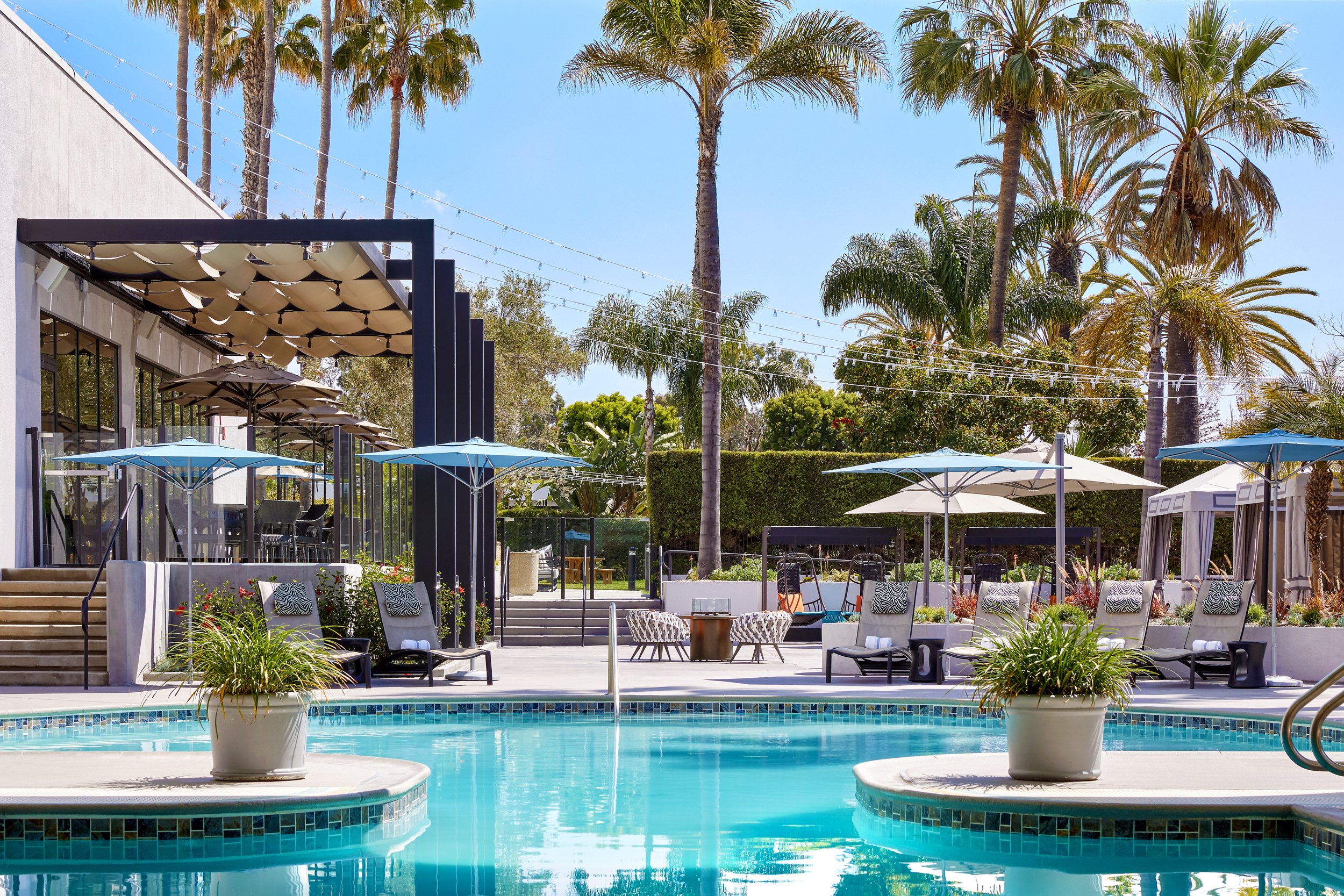 Park Yourself by the Pool
Walking the short distance from your hotel room to the pool sounds like a great way to get in some steps this winter. Torrance Marriott Redondo Beach is just minutes from Pacific Coast Highway and it has an Instagram-worthy pool with cabanas to lounge in and a restaurant right next to the pool.
You could also take a turn at the suite life at Sonesta ES Suites and chill by their relaxing pool. The Doubletree by Hilton Torrance/South Bay Hotel has a beautiful pool area too with lots of shade and lounge chairs, plus a restaurant just steps away. As a bonus, the DoubleTree and Marriott hotels are also super close to the Del Amo Fashion Center, one of America's largest malls, which will be decked out for the season.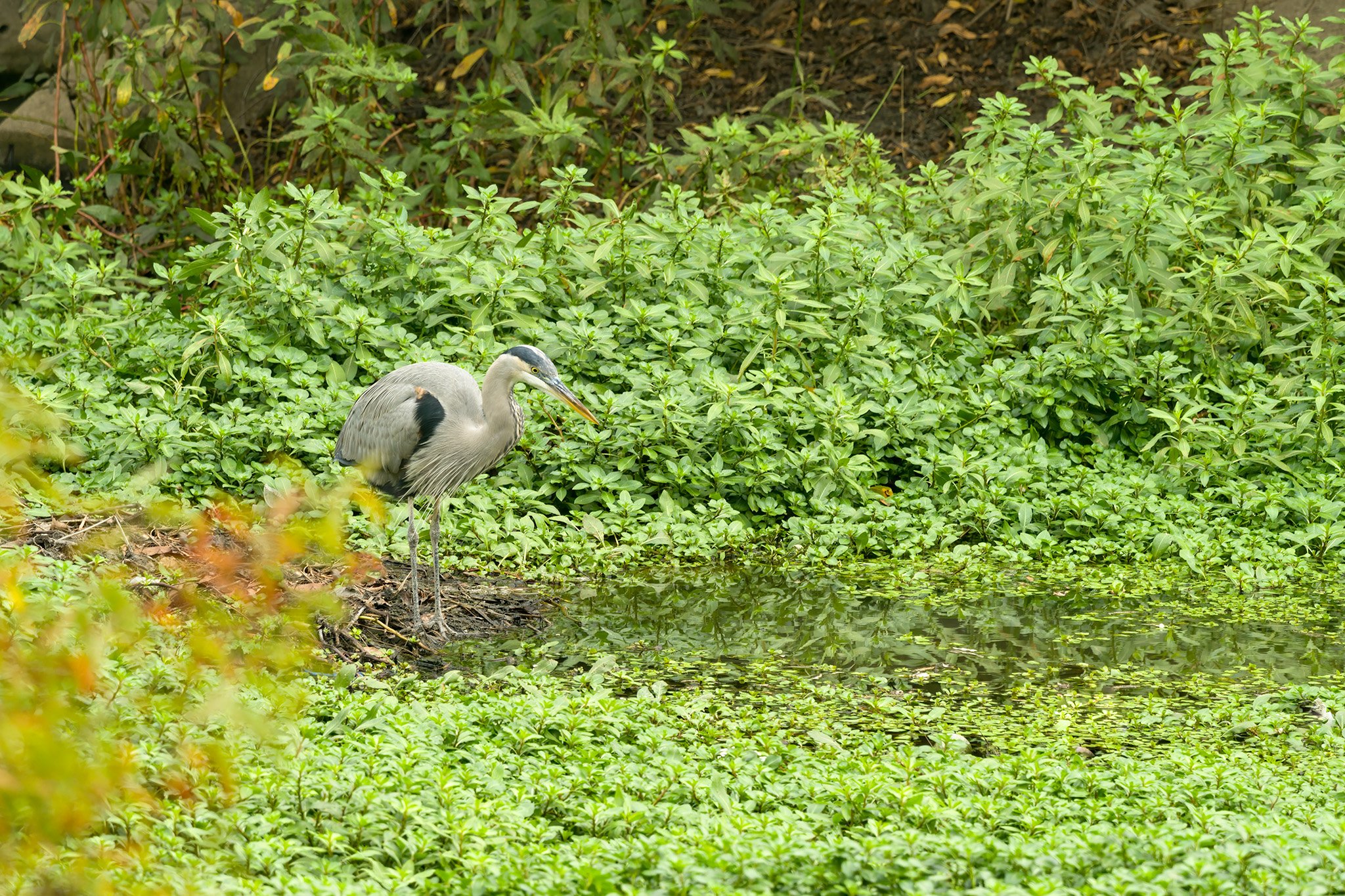 One of the last remaining vernal wetlands in Southern California, Madrona Marsh is a unique place to spend the day. Explore their Nature Center to learn about the area and then wander outside to see what you can find. On the third Saturday of every month, there's a docent-led nature walk you can participate in as well. Don't forget your binoculars!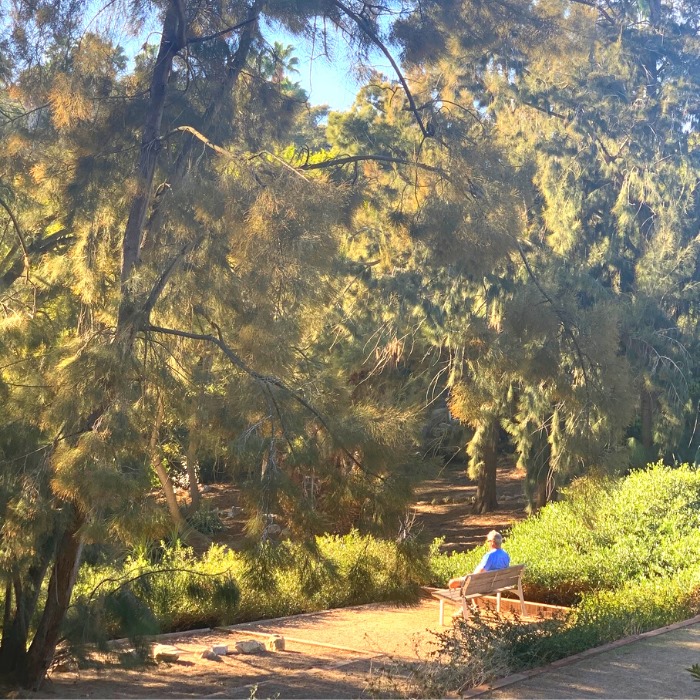 Immerse yourself in Astra Lumina, a unique night-walk experience that uses light, scenography, original soundscape and projection to plunge you into the stars. It's extraordinary and something nearly any age will love.
During the day, there are 87 acres with 2,500 different plant species to explore. There's a small lake and several different gardens including their Rose Garden, Garden for the Senses, Cactus Garden, Children's Garden, Dahlia Garden and so many more.
Torrance is just 22 minutes from SoFi Stadium where the NFL Los Angeles Chargers and Rams play and is only 34 minutes from the Crypto.com Arena where the NBA Los Angeles Lakers play. Both spots also host a ton of concerts and other events. You can even catch a $4 roundtrip bus ride to SoFi Stadium from Torrance for most events on Torrance Transit.
Browse Craft Breweries
Torrance boasts 10 craft breweries to enjoy and several are known for their seasonal offerings. Smog City Brewery released Buzzworthy on October 6, a bourbon barrel-aged imperial stout. The recipe has been racking up awards since 2019, winning gold at the National Honey Board Mead Crafter's Competition in 2021.
WINTER EVENTS IN TORRANCE
A warmer winter leaves room for loads of indoor and outdoor holiday cheer in Torrance. Here's our list of all the can't-miss events.
Several local restaurants will have gourmet spreads on Thanksgiving Day including our famous King's Hawaiian Bakery & Restaurant, while others such as Lemonade are offering a whole to-go feast.
Join us Thanksgiving morning for a fun run your whole crew can join in on. There will be drawings for mountain bikes, dinner vouchers, gym memberships and lots more after the run.
Amidst the shops and restaurants of Old Town Torrance, you'll find a state-of-the-art Synthetic Ice Rink. Offering a smoother skate than natural ice, you can glide easily under the stars no matter your experience.
Enjoy a lively glimpse into a Christmas straight out of Ireland, complete with a live music performance on the fiddle, flute, harp and uilleann pipes along with old-style dancing.
A sequel to Pride & Prejudice, this play is set two years after the novel ends and focuses on Mary, the bookish younger sister, as an unexpected guest sparks her own romantic escapades.
Learn to cook to impress this holiday season with Chef Shafer at his monthly cooking class. You can get to know him better in a recent episode of our Unbelievable, but True in Torrance podcast.
The holiday will be hoppin' at the Holiday Stroll. Head here to visit the ice rink, listen to live music, shop at the holiday pop-up, grab pics at holiday photo booths and dine at the local restaurants.
Come for a morning of holiday crafting and then stay for lunch and joyful conversations.
Settle in for an incredible holiday performance featuring multiple choirs and music from around the world. It's best to purchase tickets ahead of time for this holiday highlight.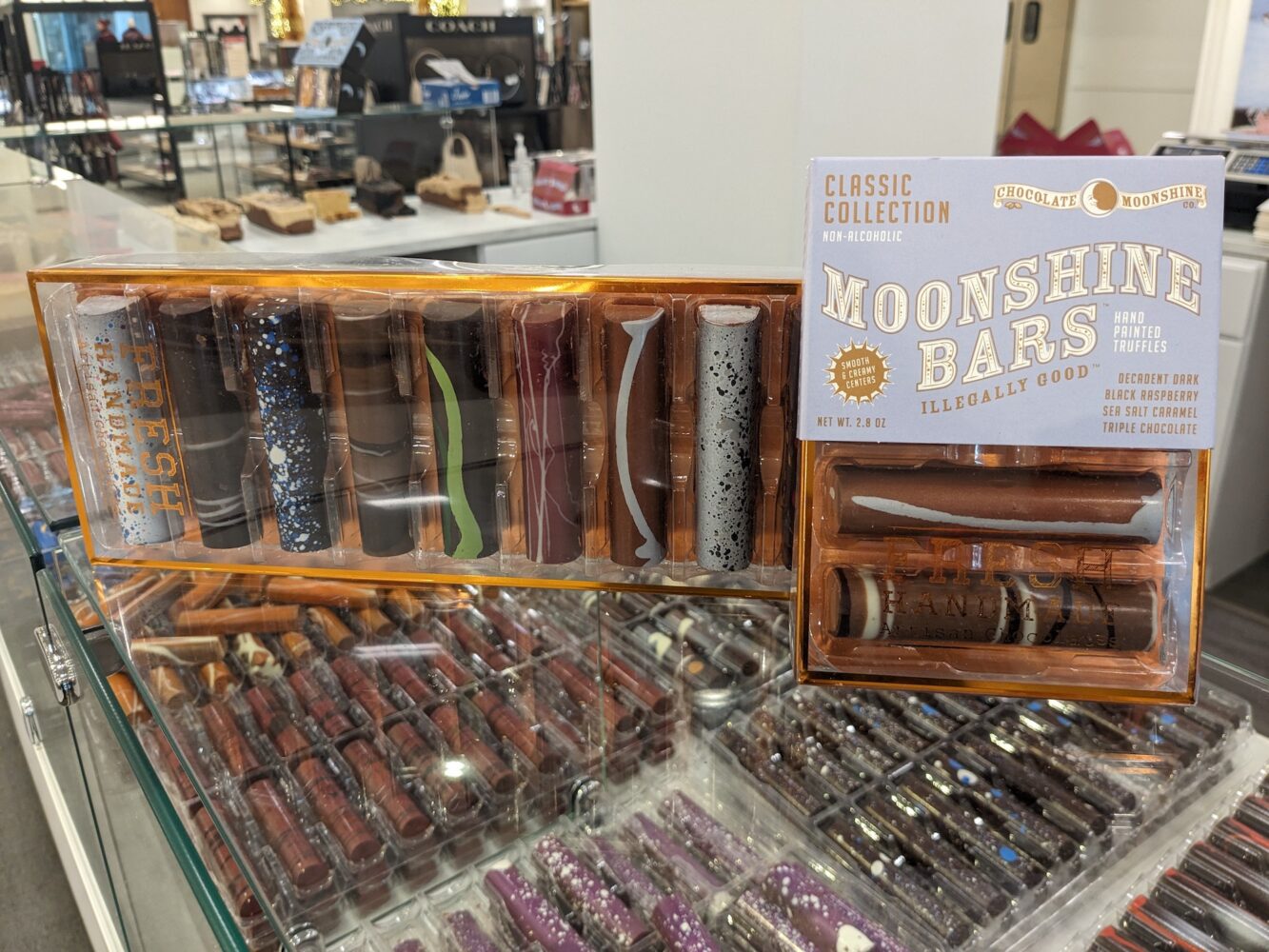 Right inside Macy's Women's Dept., near the Santa Photo Experience, you'll find a new chocolate shop with all kinds of tempting boozy-style treats.
For many, Christmas isn't complete without a performance of the Nutcracker. This one is expertly done with the talents of Artistic Directors Diane Lauridsen and Elijah Pressman, Artists Jenny Tomich, Candice Davis, Choreographer Charles Maple and a stellar Costume Department.
HOLIDAY IN TORRANCE

Fill your winter with lasting memories in Torrance. For more personal suggestions on things to do during your stay, stop by the California Welcome Center Torrance at the Del Amo Fashion Center at the main entrance on level 1. They can help you plan out your whole vacation on their interactive kiosks while you're there. Hurry and book your stay today.