Movies and TV Shows Filmed in Torrance
If you're looking for a little bit of Hollywood without the crowds – Torrance is the place for you. From the beach to famous high schools, Torrance has been a backdrop for hundreds of movies and TV shows. Here is a how you can get a taste of Hollywood in Torrance.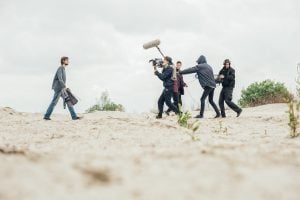 Torrance High School
Torrance High School is pretty much iconic. Take a drive by the famous school and get flashbacks to popular TV shows like Buffy the Vampire Slayer and Beverly Hills 90201. Whenever a campus is needed as a backdrop in Hollywood, Torrance High School is a popular choice among directors. Other famous hits filmed here include Bruce Almighty, Not Another Teen Movie, The Hot Chick and She's All That. Built in 1917, the school has the right look and feel for the high school we wish we attended!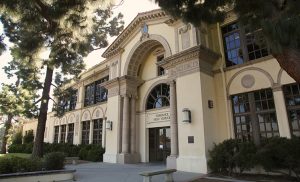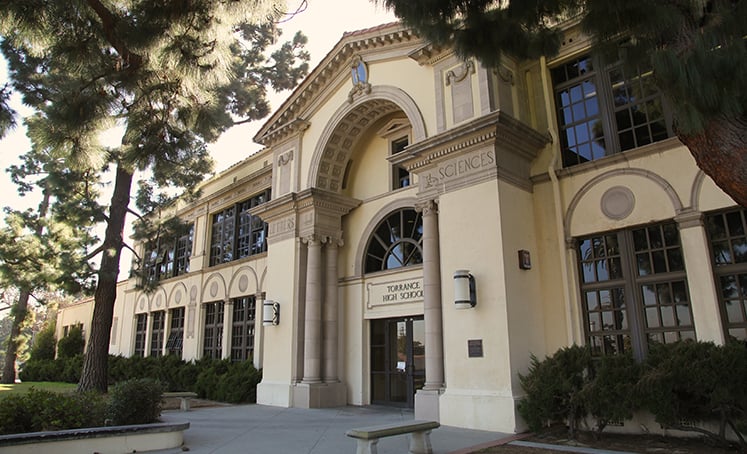 Del Amo Fashion Center
Make your way to Del Amo Fashion Center (one of the largest shopping malls in America) and you'll be right in the middle of a popular filming location. The high-end shopping destination has been a go-to for films including Bad Santa, Jackie Brown, Valley Girls and Why Him? Comedy Central's Reno 911! has also used the mall for scenes. With 2.5 million sq. ft. of space we can see why!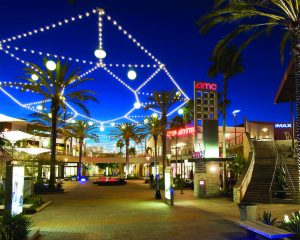 Residential Areas
When you drive through Torrance's residential areas, you'll notice quintessential California homes to neighborhoods that could be found in any U.S. town – perfect for filmmakers! Wide streets and construction spanning from 1912 provide opportunities to shoot all types of scenes. A few Torrance houses that have been made famous include the homes of Buffy in Buffy the Vampire Slayer, Tony Montana in Scarface and Dirk Diggler in Boogie Nights.
Sports Fields & Business Parks
Torrance is the birthplace of organized youth soccer in the U.S., so it's no surprise there are lots of parks and sports fields. Among them include Murdock Stadium at El Camino College, which was used as the main stadium in the 2005 remake of the 1974 film, The Longest Yard. Torrance business parks have also been part of popular movies including Horrible Bosses where Jason Bateman threw Kevin Spacey out the window of an office building known as Comnidyne.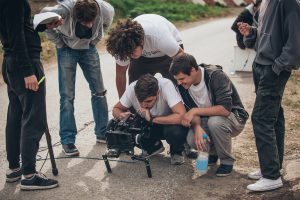 Be sure to check out our full list of movies and shows filmed in Torrance. You can also see where other popular filming locations are in the city. The Walking Tours of Historic Old Torrance is another great way to go Hollywood during your visit. Are you in? Book your trip to Torrance today!