Head In for Some Serious Holiday Shopping in Torrance
As the holidays approach, the shopping season kicks into high gear in Torrance, CA. From the Del Amo Fashion Center, one of the largest malls in America, to a host of upcoming festivals and other events, Torrance has shopping with a capital S and offers enormous gift potential. Here are the spots for the best shopping in Torrance.
This mega mall has 250+ specialty stores, 60 eateries and drink spots, movie theaters, and lots more.
Clothing
Big department stores like Macy's, Nordstrom and JCPenney are here along with favorites like Anthropologie, H&M, lululemon, Coach, Kate Spade, Madewell and so, so many more.
Beauty
Lush, L'Occitane, Kiehl's, MAC, Sephora, Skin Laundry, The Body Shop and Bath & Body Works all have a storefront here. There's also the Ella Marie Spa for just about any rewarding face, body, hand and foot treatment you can imagine and Brow Arc for brow threading, waxing and tinting, plus hair services, makeup application, facials and even henna tattoos.
Entertainment
Take a break from shopping or grab some gifts or gift cards at Barnes & Noble, Back In Time Escape Rooms, The Escape Game, AMC Theaters, Dave & Buster's and lots more. A favorite for kids age 4 – 12, Dig It Play 'n Learn is a STEM-inspired, construction-themed, 8,000-sq-ft play space with all kinds of cool things to dig, move, tunnel, climb, build and create. They also do drop-off for up to 3 hours for kids 4 and up that are bathroom independent so you can shop more freely. There's also The Game Chest and Spencer's Gifts for more unique gifting options.
Restaurants – You'll find all the classics like Cinnabon and Auntie Anne's Pretzels, but you'll also find authentic Mexican food at Frida Mexican Cuisine, fresh ramen at Ramen King Keisuke, craft brews at The Brews Hall and dozens upon dozens of other options.
This charming shopping area has been the backdrop for many films, TV shows and commercials. The locals love this area so much that there's even a Torrance Historical Society walking tour to highlight all the historic sites and landmarks of Old Torrance. It's free, but they do accept donations.
Shopping
There's great shops here like the Lelie Boutique and the Jaunts Boutique, a vintage clothing shop called Pretty Random, a toy store called Toys of the Universe and lots more.
Restaurants
Head here for awesome eats at spots like Madre! Oaxacan Restaurant for killer Mexican food and the Red Car Brewery for tasty American fare and a wide selection of beers. Housed in a historic train station, there's also The Depot where you can dine at the hand of the legendary Chef Shafer and even grab a cooking class or hear a live band occasionally.
EVENTS
Shopping is definitely an event in Torrance, CA and here are two you don't want to miss: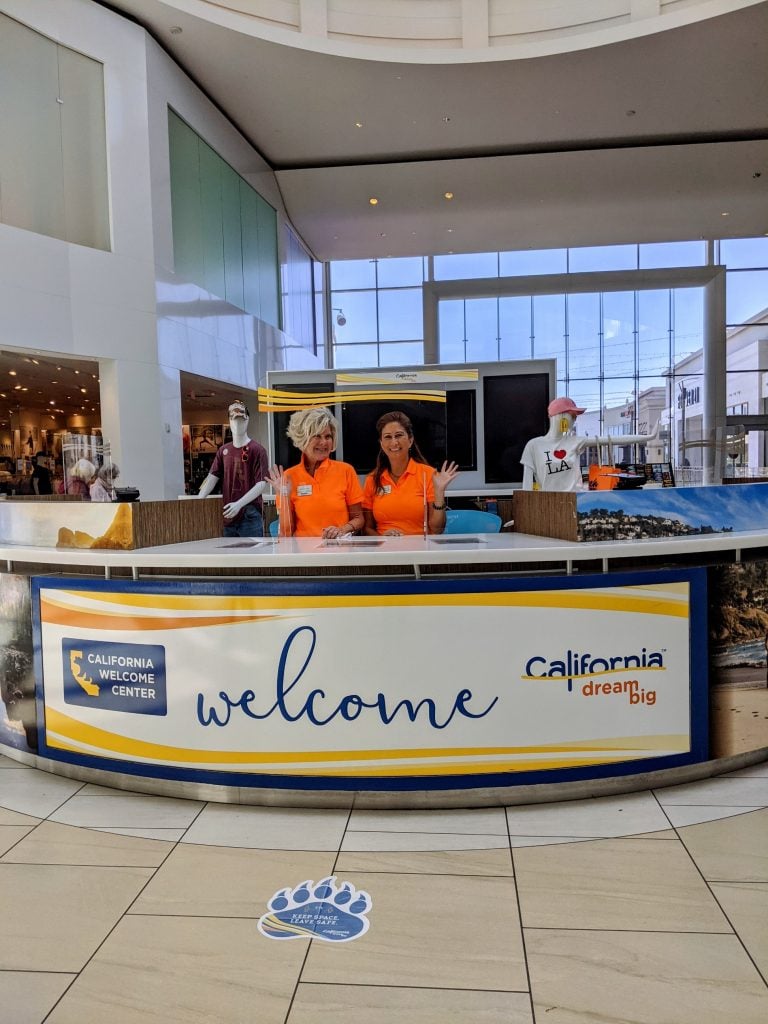 Small definitely has it all in during this event throughout Torrance including the Del Amo Fashion Center and Old Torrance. Grab your shopping buddies and head here to shop a variety of local businesses' wares. The California Welcome Center on the 1st floor of the Del Amo Fashion Center will be offering buy one, get one half off on their Torrance dish towels.
Head to Old Torrance for an evening of holiday cheer. There'll be a holiday market pop-up with all kinds of unique treasures, live music, local restaurants, holiday photo stations and even an outdoor ice rink.
GIFT A TORRANCE GETAWAY
You might also consider gifting experiences this year. According to recent data from leading travel platform GetYourGuide, the vast majority of Americans (92%) would prefer to be gifted experiences over physical presents this holiday season. A getaway just might be at the top of their list, so gift them a trip to Torrance with a relaxing hotel stay for a memorable experience you'll both enjoy.

ENJOY THE HOLIDAYS IN TORRANCE
Give your holiday a Southern California spin with a vacation in Torrance. For more personal suggestions on things to do during your stay, stop by the California Welcome Center Torrance at the Del Amo Fashion Center at the main entrance on level 1. They can help you plan out your whole vacation on their interactive kiosks while you're there. Hurry and book your stay today.