Top Sustainable Travel Tips for Your Torrance Getaway 
California has long been a leader in climate change and clean energy. And the Los Angeles region is a leader in particular. In fact, L.A. is one of the first cities in the US to become a member of the Global Sustainable Tourism Council (there are only five in the US). 
Sustainability is a mindset you'll find runs strong in Torrance. Many of the businesses here, including hotels, restaurants and outdoor spaces all have several sustainable practices in place.   
Many of our businesses and residents participate in organic recycling, diverting organic materials away from landfills and to places where they can be used in products like composts, fertilizers and biofuels. It's a practice that the City of Torrance began on January 1, 2023, to help California reach methane emissions reduction targets. 
 According to a recent survey, 87% of travelers want to travel sustainably. Perhaps they aren't sure how. Here's how Torrance is making it easy to ease your footprint on our beautiful beach city: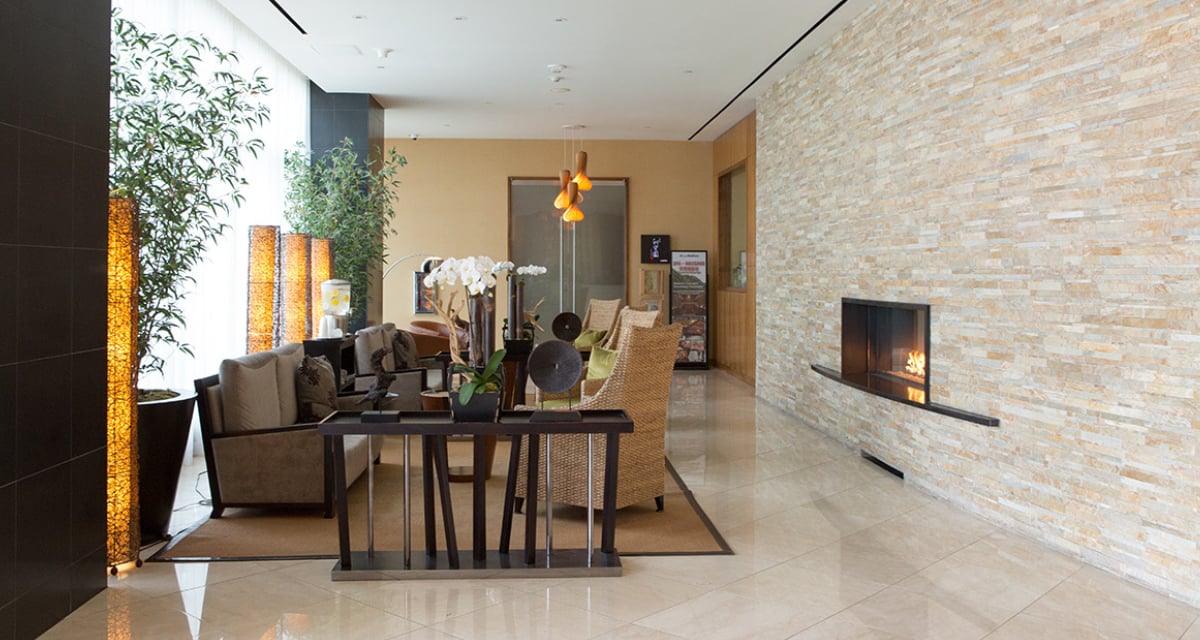 Our Hotels Sustainable Practices
Among the 15 hotels in Torrance, you'll find a wide variety of accommodations ranging from relaxing suites to more wallet-friendly rooms. Their level of sustainable practices also varies and can include using energy-efficient lighting, recycling, using local goods, and offering green-training programs for employees. 
The Miyako Hybrid Hotel is especially committed to being eco-conscious. They were built to be green from the start with sustainable building materials, solar power, energy-efficient lighting, and water-saving fixtures. They also have zero tolerance for Styrofoam cups or containers. 
Sustainable Travel Tip: Research each hotel's eco-friendly practices as you are making your decision. You can view all Torrance lodging options here.  
Dine at Eco-Friendly Restaurants
This is an easy one. When visiting a Torrance restaurant, just look for the Clean Bay Restaurant decal in the window or on our restaurant listing pages on the Discover Torrance website. That's how you know the restaurant is choosing to go above and beyond the standards the law requires to prevent ocean pollution. 
The Clean Bay Restaurant Program is one the City of Torrance supports. It officially means that the restaurant received a score of 100% on its most recent inspection and has exceeded its efforts to meet local stormwater regulations.  
Sustainable Travel Tip: Pack and use a reusable water bottle when you dine. You can also bring your own growler or crowler when you visit any of our 12 craft breweries. 
Make the Most of Madrona Marsh
A bit of wilderness in the middle of a city––that's the magic of the Madrona Marsh Preserve & Nature Center. This preserve is home to several native plants, insects, and wildlife, including migrating birds. It feels like home to them and we strive to keep it that way. 
That Madrona Marsh Preserve is classified as a Significant Ecological Area (SEA), which means that this area contains irreplaceable biological resources. The SEA Program is designed to protect this area as a valuable natural resource where natural wildlife can thrive for years to come. 
Sustainable Travel Tip: Join the Friends of Madrona Marsh to help preserve this area for all to enjoy. The preserve also provides ways to enjoy the area with their guided nature walks and tours.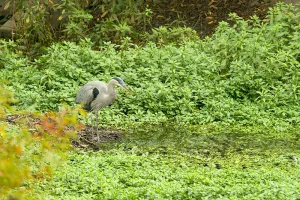 Drive an Electric
Vehicle 
Torrance is an EV-friendly community, with the motto "a charger for every mile," so you'll find charging stations all around town. Currently, there are 132 public EV charging stations in Torrance, 23 of which are free. Most are near popular spots like the Del Amo Fashion Center, but you can use PlugShare to find those near you. A few of the hotels, including the Torrance Marriott, provide onsite charging, too. 
For a beach drive, you won't need a car at all. Take Torrance Transit or consider an electric or traditional bike ride on the Strand. This paved beach path starts at Torrance Beach and runs for 22 miles all the way up to Will Rogers State Beach in Pacific Palisades, Los Angeles. You can rent a bike at Marina Bike Rentals. 
Sustainable Travel Tip: Rent an electric vehicle or drive your own to take advantage of all the EV stations. You could also stay near the beach and rent a bike to enjoy stops along the Strand.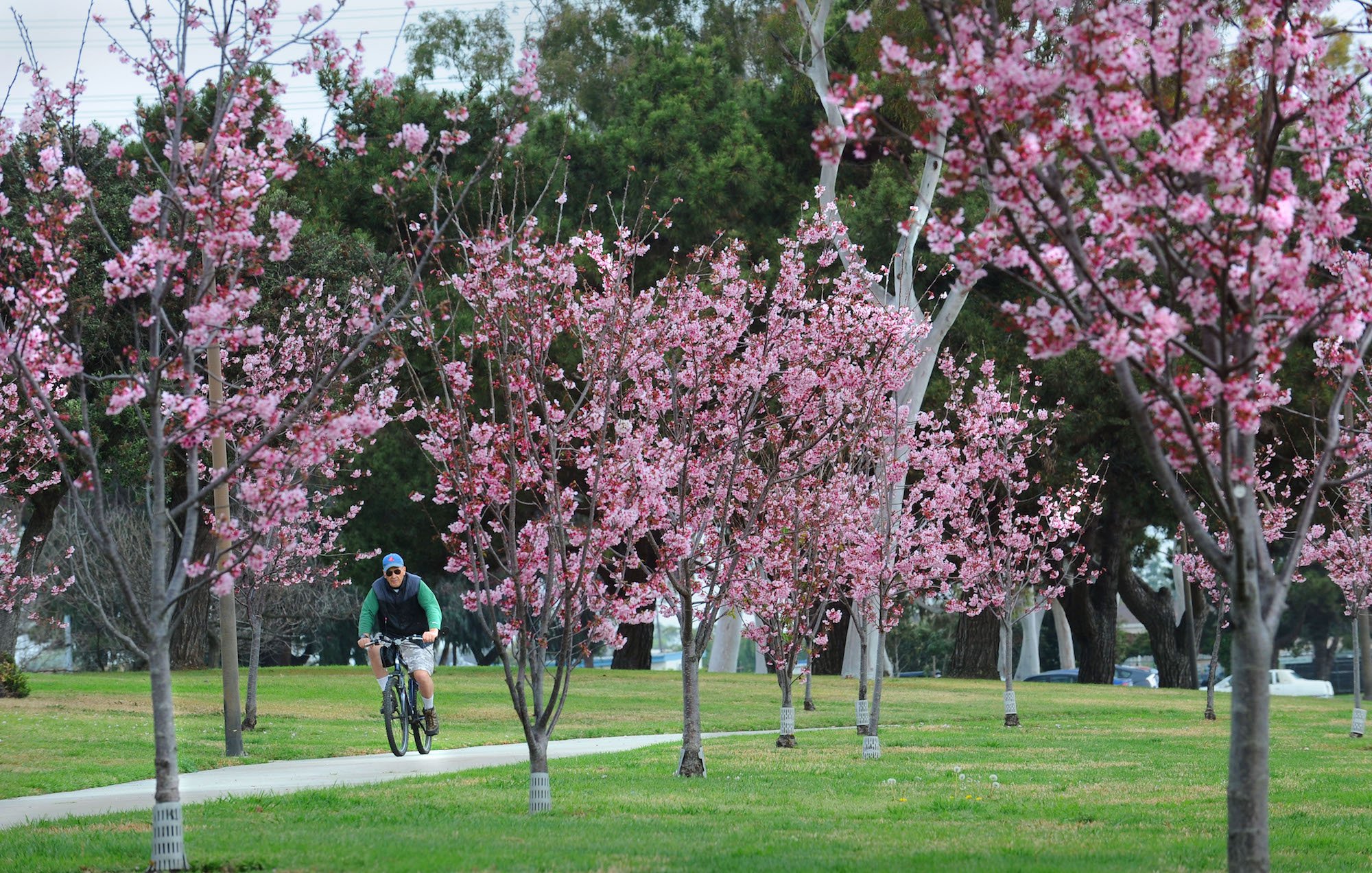 Recycle, Recycle, Repeat
For the City of Torrance, it pays to recycle––literally. Torrance is a member of the LA County Recycling Market Development Zone, which grants businesses technical and financial assistance when they recycle as part of their production process. 
Sustainable Travel Tip: Support businesses that recycle and make sure you recycle as well during your stay. 
Preserve Our Parks
With 33 parks, Torrance is a big supporter of preserving natural spaces. In fact, Torrance is recognized as an official Tree City USA©, one of 146 communities in California and only 3,400 in the United States. To earn this recognition, Torrance must maintain a tree board, have a community tree ordinance, host a community forestry program, and celebrate Arbor Day. 
Sustainable Travel Tip: Be sure to leave no trace, dispose of your trash in designated receptacles, recycle, and take home what you brought in. 
Making Sustainable Travel Enjoyable in Torrance
Torrance is a city with an eye on the future. We know the valuable natural resources we all share and are grateful for mindful travelers like you who want to share in our sustainable practices. Book your stay and discover everything that Torrance has to offer.