You're on Torrance Time
It's always a great time to discover Torrance, and our three-day itinerary is your local guide to everything that makes this SoCal city a one-of-a-kind destination.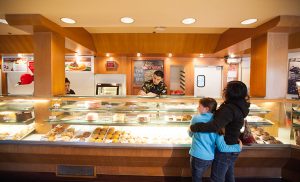 DAY 1: GOOD VIBES
Start your day with a little taste of Hawaii in Torrance at KING'S HAWAIIAN BAKERY & RESTAURANT before heading out to TORRANCE BEACH, a 1.5-mile stretch of uncrowded surf and sand. If you're up for it, rent a bike and cruise THE STRAND bike path. Spend the afternoon experiencing some of the best art in the South Bay at the TORRANCE ART MUSEUM, which exhibits more than 300 artists each year. Next stop: Old Torrance and the RED CAR RESTAURANT & BREWERY, where Torrance's craft beer scene got started. After a craft brew (or two), walk over to THE DEPOT, where they smoke their own meats and make their own sausages. Alternatively, you can experience contemporary and exciting Japanese flavors in a "it's like you're there" setting at ISE-SHIMA in the beautiful Miyako Hybrid Hotel.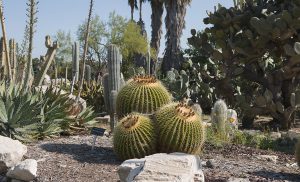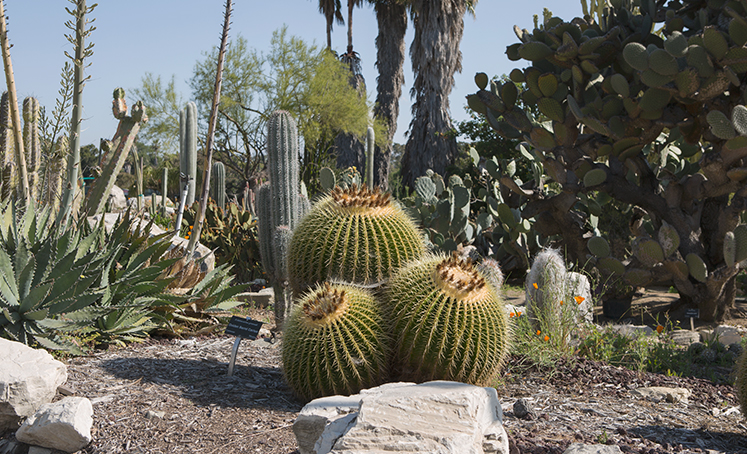 DAY 2: TREAT YOURSELF!
Discover pastries worth moving to Torrance for, like the Buttermilk Stick (imagine a churro crossed with a donut), at TORRANCE BAKERY. Enjoy your treats and head over to the SOUTH COAST BOTANIC GARDEN for a peaceful stroll. If the stroll makes you hungry, try RAMEN YAMADAYA for some broth worth boasting about. Or, grab a beer after the blooms at SMOG CITY BREWING CO., a family-run craft brewery serving up fun, experimental beers along with popular standards. Set aside some room in your suitcase and spend the rest of the afternoon experiencing the newly renovated, not-to-be-missed DEL AMO FASHION CENTER, one of the largest shopping malls in the U.S. After shopping up an appetite, treat yourself to the wildly popular DIN TAI FUNG, conveniently located inside the center. Wrap up your busy day in a delicious way at GREAT MAPLE (also located at Del Amo Fashion Center), famous for fresh, innovative cuisine, amazing burgers and the most sublime maplebacon donuts for dessert.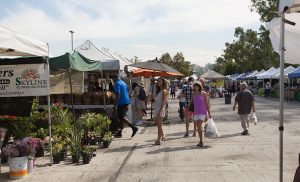 DAY 3: LOCAL LEGENDS
Rise, shine and bask in the breakfast buffet at ANDRE'S in the DoubleTree by Hilton Torrance. Then head over to Torrance's open-air farmers' market (open Tuesdays and Saturdays), to experience one of the largest and most successful farmers' markets in Southern California. Explore MITSUWA MARKETPLACE and its truly epic food court for lunch before spending an afternoon in nature. You can escape into a world of green meadows, graceful willow trees and migrating water birds at the MADRONA MARSH PRESERVE AND NATURE CENTER— a secret urban oasisright in the heart of Torrance. If you're feeling crafty, try MONKISH BREWING CO., ABSOLUTION BREWING CO., THE DUDES' BREWING CO., HOPSAINT BREWING CO. or SCHOLB PREMIUM ALES to experience the truly broad range of craft beers Torrance has to offer. And because we all need more Torrance ramen in our lives, end your day at RAMEN RESTAURANT KO-RYU, a cozy ramen shop known for huge flavors and unique bowls like the Garlic Bom Ramen and Shacho Ramen, with its own secret broth ingredient. If you're a spice ninja, take a look at the Legends Challenge wall of fame, honoring those ramen warriors who dared to take the Ko-Ryu spicy ramen challenge. Or, indulge in true Southern California cuisine at the new 21 SQUARE BAR + KITCHEN, located nearby at the Marriott Redondo Beach Hotel, quickly becoming a favorite with locals and visitors alike.