Celebrate Love in Torrance this Valentine's Day
Love is in the air in Torrance! It's that time of year – stores are filled with endless chocolate, sweet treats and beautiful flowers. So, grab your sweetie (or your single pals) and head to Torrance for an unforgettable Valentine's Day getaway. Check out our list of date night and loveable gift ideas in SoCal's secret city.
Torrance Beach
A pristine and uncrowded beach may be hard to find in SoCal, but not in Torrance. Enjoy a perfect day date or date night with a romantic stroll on Torrance's 1.5-mile stretch of gorgeous beach. Hop on a bike with your honey, take a romantic walk or just take in the sunset together. We promise you'll whaley love it!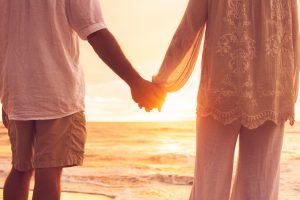 Sweets & Treats
Is it even Valentine's Day if chocolate isn't involved?
Make a trip to the Torrance Farmers Market (open Tuesdays and Saturdays) and pick up a basket of fruit, veggies, pastries and prepared foods while enjoying live music before heading off for a picnic at Torrance Beach. Oh, and don't forget a bouquet of fresh farmers' market flowers to surprise your special someone!
Gifts
Beyond candy and sweets, there's of course the most popular Valentine's Day gift – jewelry.
The Del Amo Fashion Center is the largest shopping center in California and one of the largest in America and guess what – it's located right in the heart of Torrance! Treat your honey to more than 200 stores (if only) including Gold Italia, Zales Jewelers, Kay Jewelers and many others.
Beer & Bite
Torrance's craft beer scene is as exciting and innovative as the city itself – and makes for a one-of-a-kind Valentine's Day outing. With 11 local breweries, couples (or friends) can enjoy a day or night of tasting some of the best craft brews on the scene today. #JustBrewIt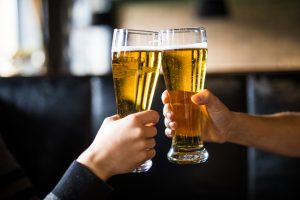 Romantic Dinner
Nothing says, "I Love You," more than feeding someone. Well, you're in luck – Torrance is home to more than 400 delicious eateries. From exquisite to eclectic, international to local, there is romance around every corner.
 Looking to bring a little Italy to your Valentine? Just head to Primo Italia and enjoy their amazing pasta, pizza and wine. Or make your way to Gaetano's Restaurant, a local Italian favorite known for their amazing dishes and romantic atmosphere. Mangia! Local tip – if you purchase a wine bottle from the WineShoppe next door, Gaetano's offers a free corkage!
In the mood for some steak? You can't go wrong with The San Franciscan. The restaurant has been voted "Best Steak" for four years in a row! They also serve specialty dishes along with exquisite prime rib among a vintage ambiance. Say you'll be wine!
Old Town Torrance
Take a romantic stroll through Torrance's historic old town and browse antique shops, historic buildings and more. This charming area is perfect for a classic night of old-school romance. Go back in time with your love at PM Sounds and dig through records, vintage audio and music memorabilia.
Don't go breakin' our hearts and book your trip to Torrance today! Enjoy the perfect romantic getaway this Valentine's Day. Love grows in Torrance. Are you in?