100 Things To Do In Torrance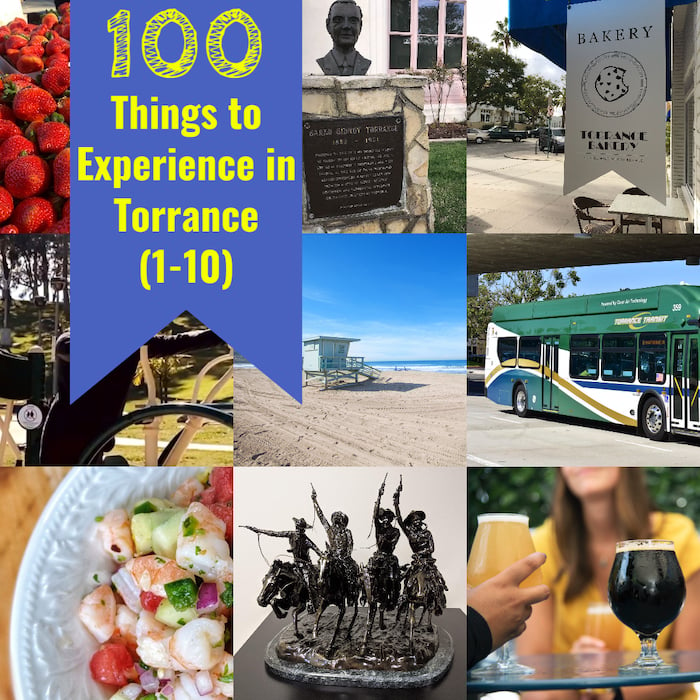 From 1912 until 1921, Torrance was a privately held city. In 1921, the population of Torrance was about 1,800, and the community put the idea of incorporating Torrance as a city to a vote. The vote to incorporate passed, 355-11, and the city was formally incorporated in May, 1921. Today, Torrance is a diverse, growing and thriving community.
Join us in celebrating this milestone by experiencing all that Torrance has to offer and celebrating 100 things to do in our city!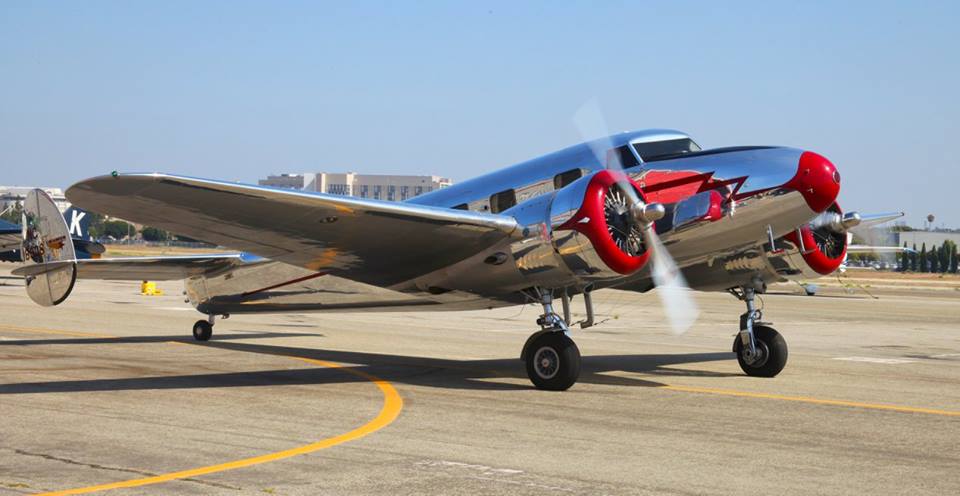 1. Go to the Farmers' Market – open every Tuesday & Saturday – 8am – 1pm.
2. Bird watch at Madrona Marsh Nature Preserve.
3. Explore aviation history at the Western Museum of Flight.

4. See the Kent Twitchell mural, Six Los Angeles Artists, on the backside of the EDD building.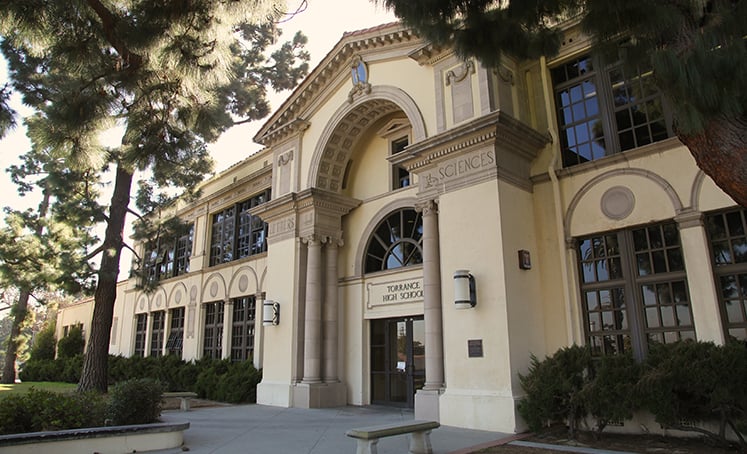 5. Take a selfie in front of Torrance High School – alma mater to Louis Zamperini, and Sunnydale High School in Buffy the Vampire Slayer and Beverly Hills High in Beverly Hills, 90210.
6. Overlook the entire City from Rocketship Park.
7. Visit the Veterans' Memorial Wall at the Torrance Civic Center & pay your respects to the Torrance service personnel who gave their lives in U. S. military actions.
8. Shop 'til you drop in one of the largest malls in America – Del Amo Fashion Center.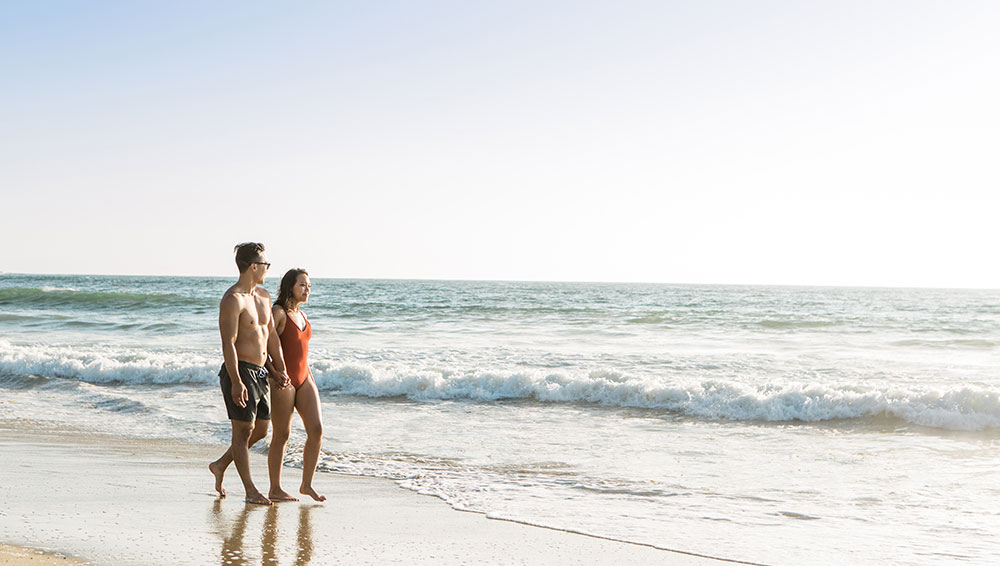 9. Stroll along the 1.5 mile stretch of uncrowded Torrance Beach.
10. Ride your bike on the 22-mile Strand – it starts at Torrance Beach.
11. Climb on the Annenberg Tree House at Wilson Park – the first universally-accessible tree house in a public space in California.
12. Burn a few calories at one of the fitness stations in the Fitness Zone located in Wilson Park.
13. Visit the original site of the Jared Sidney Torrance Memorial Hospital – 1425 Engracia Ave., Old Torrance – across from the Torrance Woman's Club.
14. Hit one out of the park at Torrance Batting Cages at Wilson Park.
15. Get your game on at Dave & Busters.
16. Play a round of golf at Sea Aire Golf Course.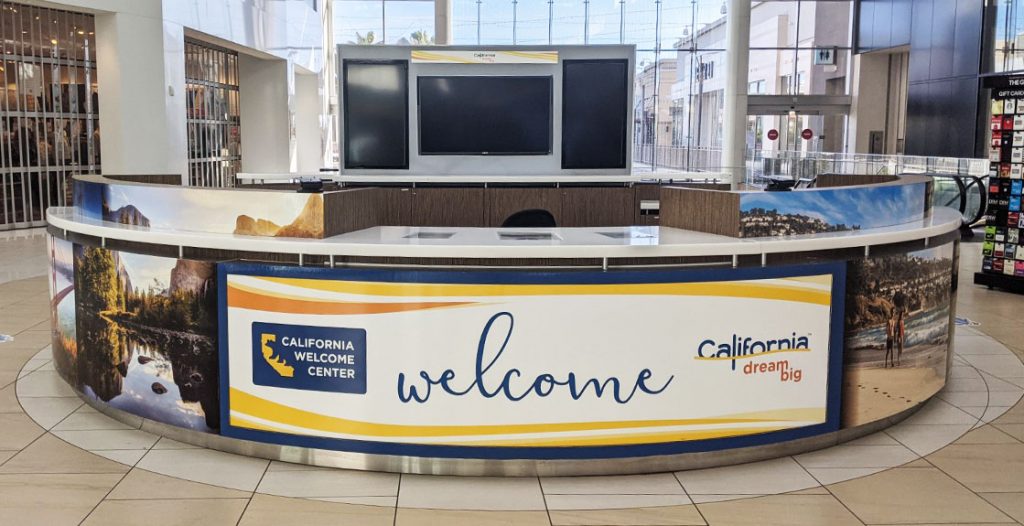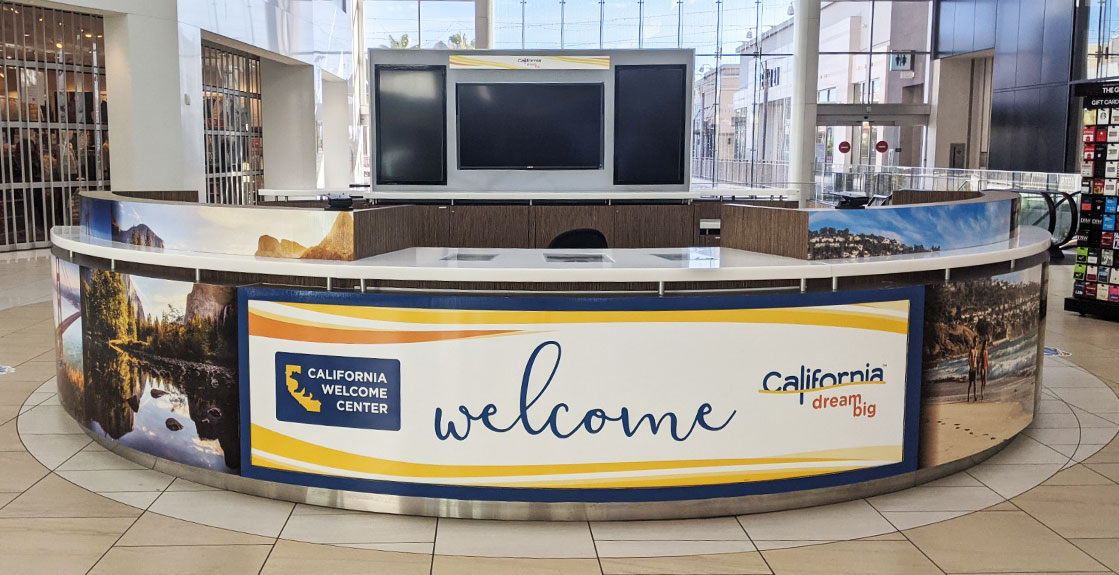 17. Plan a Road Trip at the new California Welcome Center – Del Amo Fashion Center – Main Level.
18. Visit Destination: Art and gaze upon Dr. Carol Francis' Portraits of Healthcare Heroes she painted to honor them. This artwork will be on display during the Associates' Exhibition from May 3 – June 15, in their lounge.
19. Shop vintage at the Antique Street Faire held on the 4th Sunday of every month in Old Torrance.
20. Visit the Ted Tanouye Memorial – Torrance High School (located in front of high school). Technical Sergeant Ted T. Ted is the only citizen of the City of Torrance to be awarded the Congressional Medal of Honor.
21. Tour movie locations filmed in Torrance.
22. Explore the Torrance Historical Society & Museum – 1345 Post Ave., Torrance, CA 90501.  Open by appointment only, right now.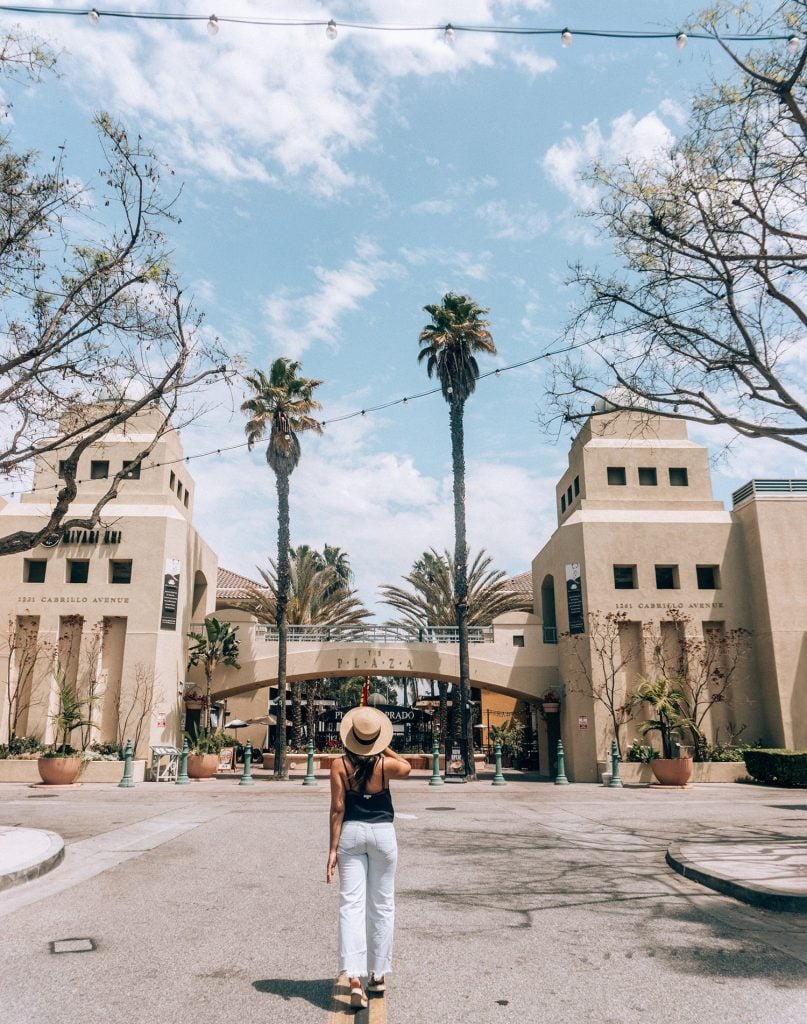 23. Explore Historic Old Torrance – the original one-mile square footprint of the City.
24. Tour our Mecca of  craft breweries one sip at a time – we've got 12, and counting.
25. Slurp your way through the Ramen Capital of the South Bay with our Ramen Trail Map.
26. Relax in the Pine Wind Japanese Garden (Sho Fu En) and enjoy authentic Japanese landscaping and architecture, two waterfalls and a koi pond.
27. Play Bocce Ball at Columbia Park – free lessons available, too
28. Watch planes take off and land from the Viewing Deck at Zamperini Field.
29. Drive down Torrance Blvd., Madrona and Carson St. and admire the display of Hometown Heroes banners (May – July).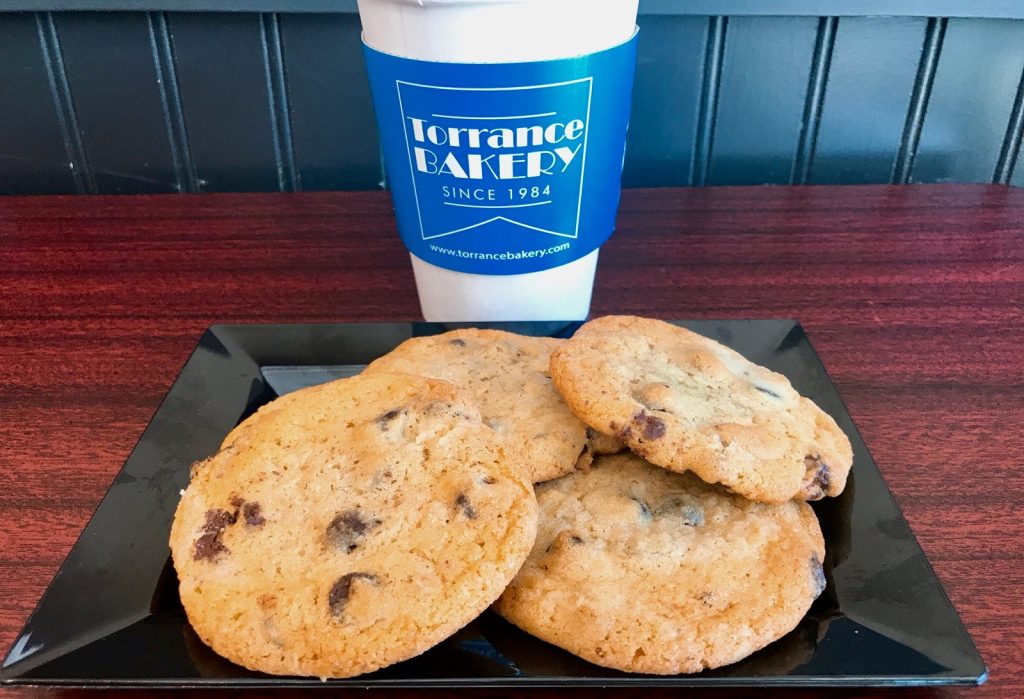 30. Treat yourself to something sweet at Torrance Bakery – where you can have your cake and eat it, too!
31. Stroll through the first park in Torrance – El Prado Park (1912 – designed by Frederick Law Olmsted, Jr., Landscape Architect, Olmsted Brothers).
32. Drive beneath the iconic Pacific Electric Railway – El Prado Bridge – designed in 1913 by the renowned Dominguez Land Corp.'s in-house architect, Irving Gill.
33. Stand in the "now" and look at the "then" – Check out how the City of Torrance Community Development Department GIS Team created a Mapping App to illustrate some of the Downtown Torrance businesses, which also includes a cool historical point of reference.
34. Take a cooking class in the historic The Depot (1912) with the infamous Chef Shafer.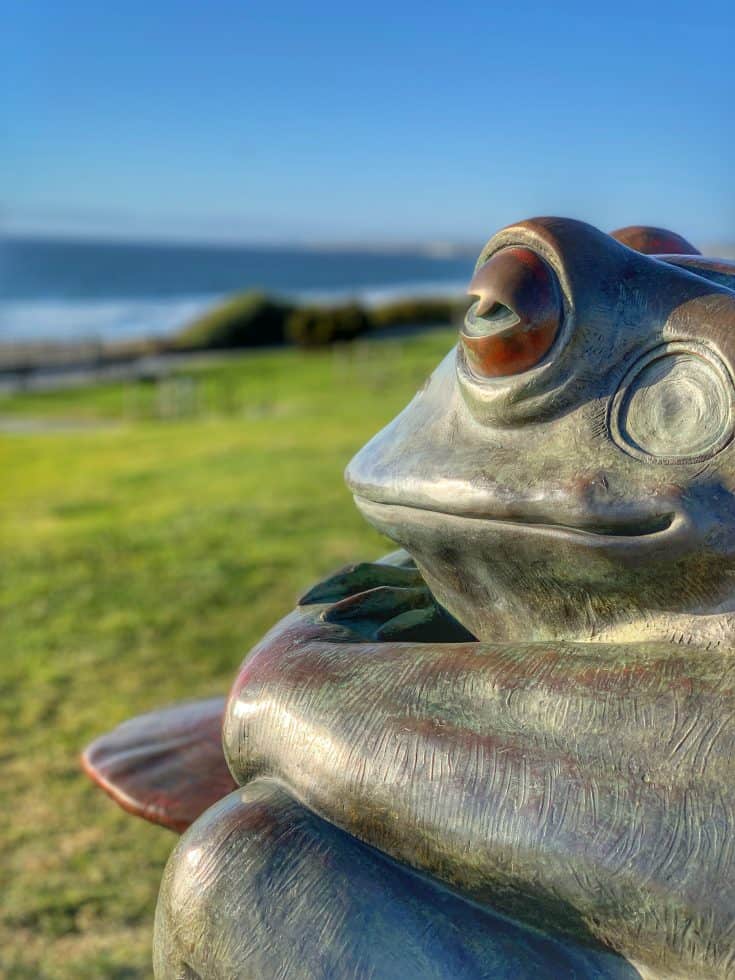 35.Tour all 33 parks in Torrance.
36. Experience the echo and reverberation beneath your feet as you stand on the lid of the time capsule in the center of Centennial Plaza and shout, "I LOVE Torrance!"
37. Go retro and enjoy a Friday Night Flicks at the Roadium Drive-In.
38. Kick a soccer ball at Jefferson Middle School where AYSO (American Youth Soccer Organization) was established in 1964.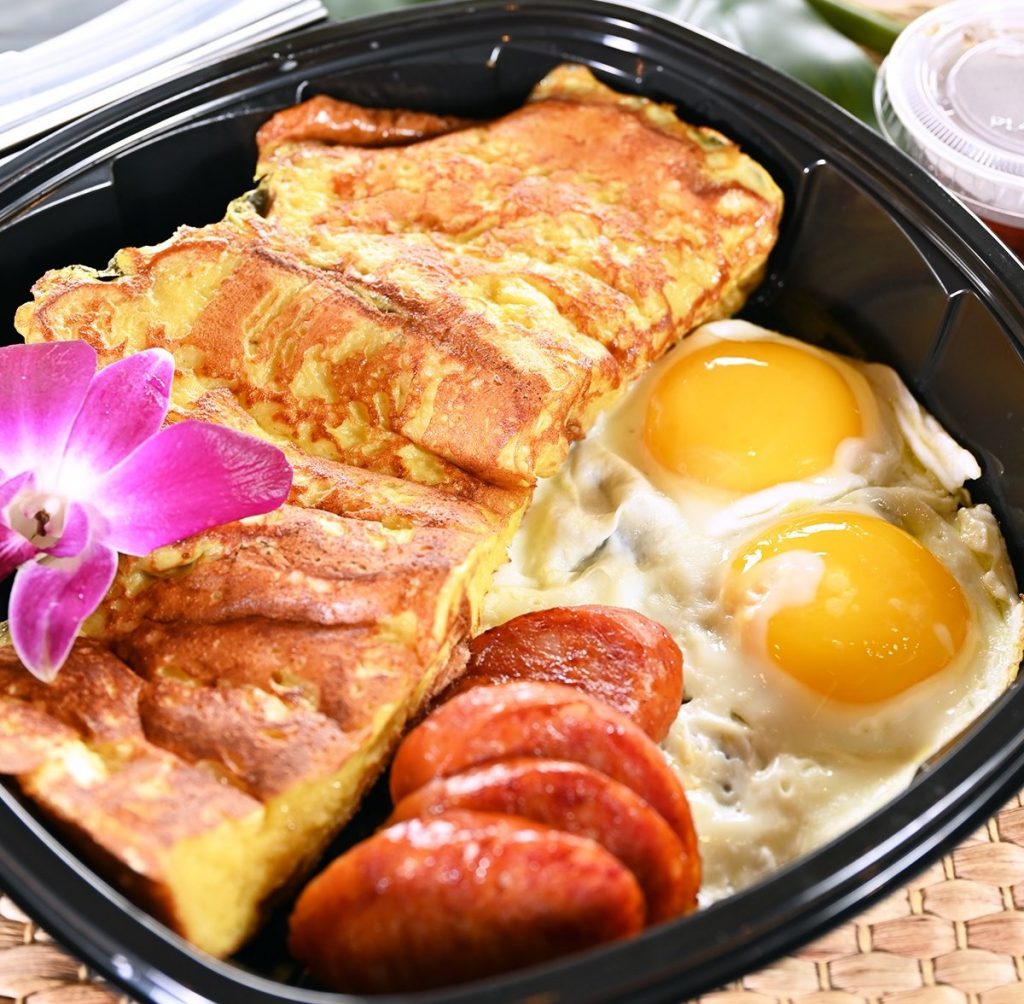 39. Take your tastebuds on a trip to Hawaii at the one-and-only King's Hawaiian Bakery & Restaurant.
40. Plan a staycation right here in your own backyard at one of our 15 hotels.
41. Watch the surf & sunset at Torrance Beach from wherever you are.
42. Search historical Torrance newspapers and directories online. Warning: This can be addicting.
43. Take a lap at the Torrance Plunge – morning, noon, or night – reservations required.
44. View (almost) live Torrance Cultural Arts (TOCA) performances from home. Check out TOCA's great virtual events.
45. Stop and smell the roses in the City of Torrance Adopt-A-Rose Employee Garden (corner of Maple Ave. & Torrance Blvd.).
46. Play a game of popular Pickleball at the Park (Wilson Park).
47. Take a selfie with our larger-than-life Hometown Hero, Louis Zamperini (on the side of the parking structure tucked behind The Torrance office building – 21250 Hawthorne Blvd., Torrance).
48. Take your dog to lunch at Lazy Dog (patio dining).
49. Mail a letter in the historic 1936 Post Office built with WPA funds ($52,279).
50. Take a peek at the beautiful stained-glass windows inside Nativity Church – open sunrise to sunset.
51. Introduce yourself to Jared Sidney Torrance, the founder of our City – his bust resides on the front lawn of the Torrance Historical Society & Museum.
52. Pay your respects to the John F. Kennedy Memorial donated by Celia Pons, who fled Nazi Germany before the start of WWII, and wanted to build a memorial to express her gratitude for what America did her.
53. Take a Sunday drive past the first house built (1928) in the Hollywood Riviera for a curbside view of the nearly 7000-square-foot mansion (124 Via Monte De Oro, Hollywood Riviera) – original owner, Clifford F. Reid, Developer of the Hollywood Riviera 90277.
54. Get your steps in, and a workout, too, at Delthorne Park along their .5 mile rubberized Fitness Course.
55. Try one of the 50 varieties of desserts at 85°C Bakery Cafe.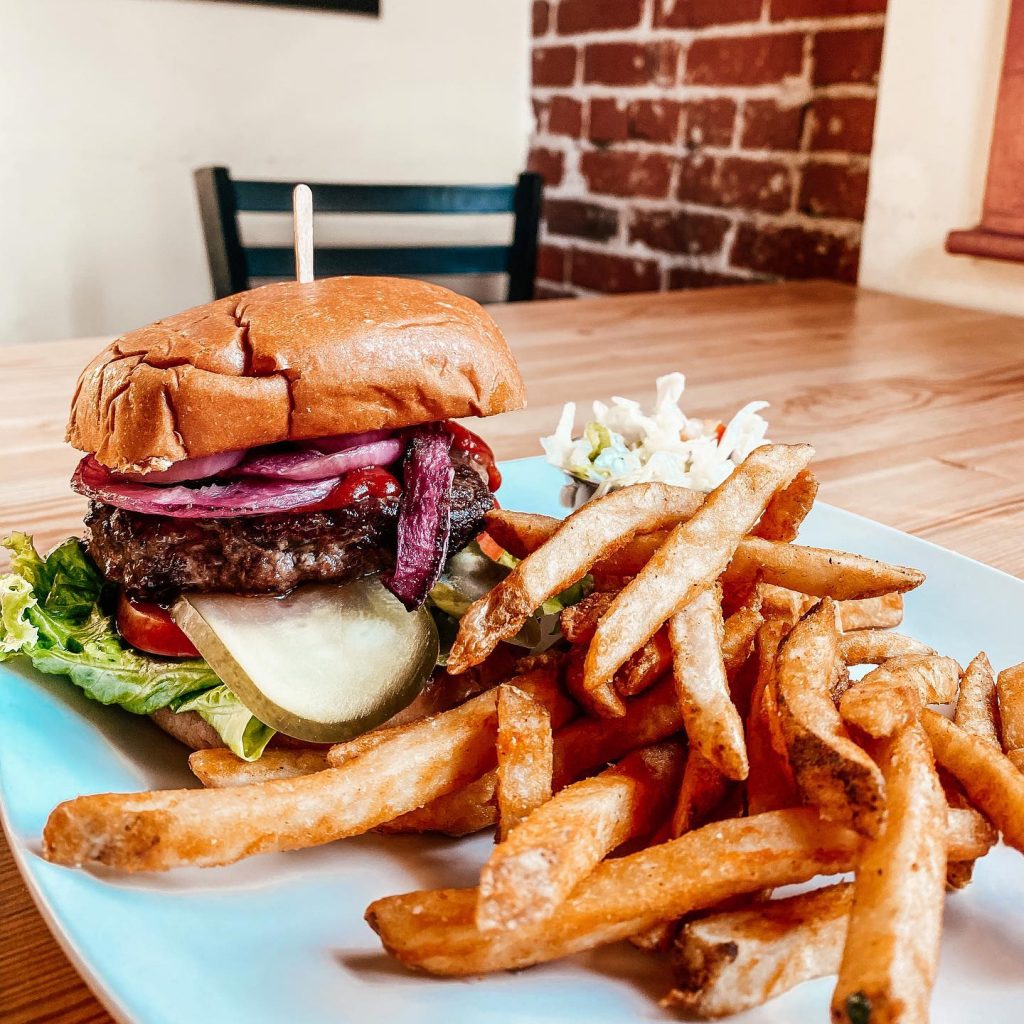 56. Sip suds in the Red Car Brewery & Restaurant – the very first microbrewery that kicked-off the craft brew craze in Torrance.
57. Research City Records online 24/7– including documents regarding the City's incorporation.
58. Peruse the amazing collection of 22 Remington sculptors on display in City Hall.
59. Check out the Knight in Shining Armor and Cannon atop the Old Torrance Law Center.
60. Mark your calendar for Torrance Art Museum's (TAM) upcoming adventurous new community-based public art exhibition called ULTRA!, which opens on July 17 and runs through August 28, 2021. TAM will also reopen on July 17.
61. Drive by and see the largest American flag flying in the City (15' x 25') – Ron's Body Shop.
62. Build a sandcastle at Torrance Beach.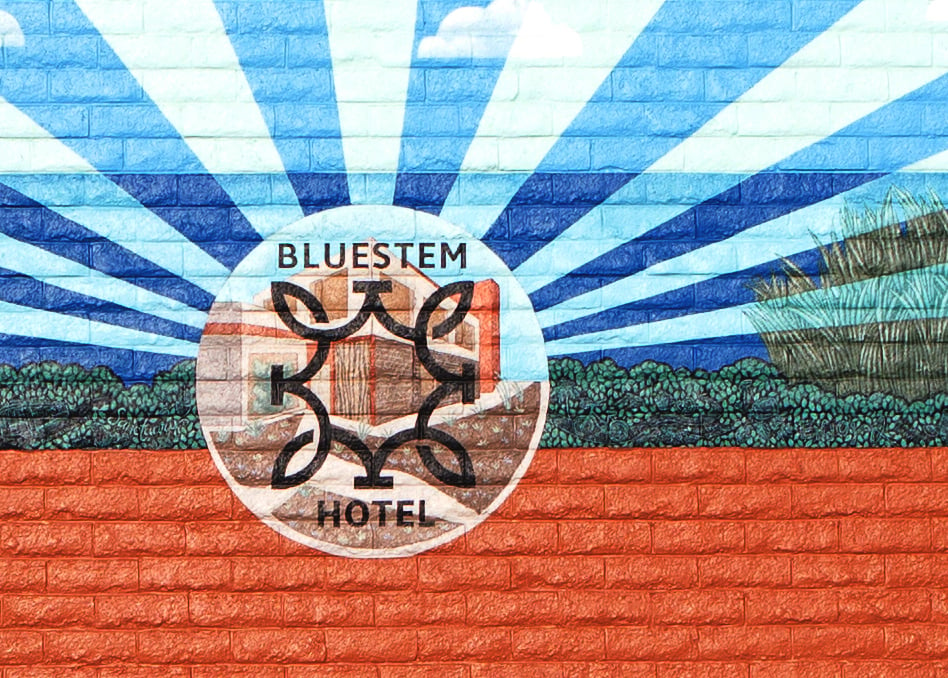 63. See if you can find the 142+ subtle hand-painted illusions in the scenic mural painted on the 180–foot brick wall in the parking lot of Bluestem Hotel showcasing local wildlife, costal landscape, and landmarks.
64. Look to the skies as the Tiger Squadron, a precision formation flying and aircraft display team based out of Torrance Airport, will perform a flyover tribute in honor of the brave men and women of the United States Armed Forces on Saturday, May 15, 2021, 2:00 PM.
65. Experience live music in person, again, in the Torino Plaza at the Torrance Cultural Arts Center! TOCA is bringing us four amazing concerts. For more info, call Ticket Office – 310.781.7171 or TOCA – 310.378.8100
66. Witness a piece of music history with a drive-by of 1327 Cabrillo Avenue, the building where rap group N.W.A. created its landmark Straight Outta Compton album.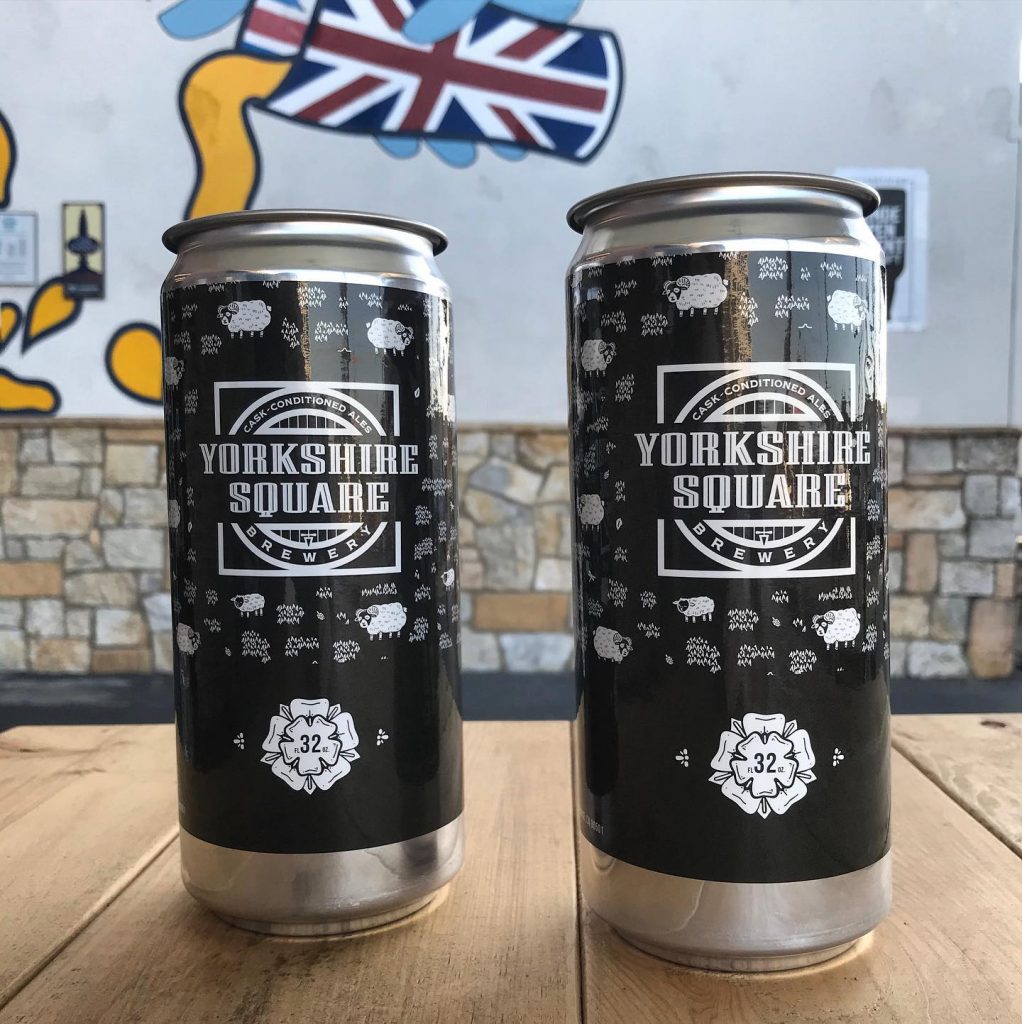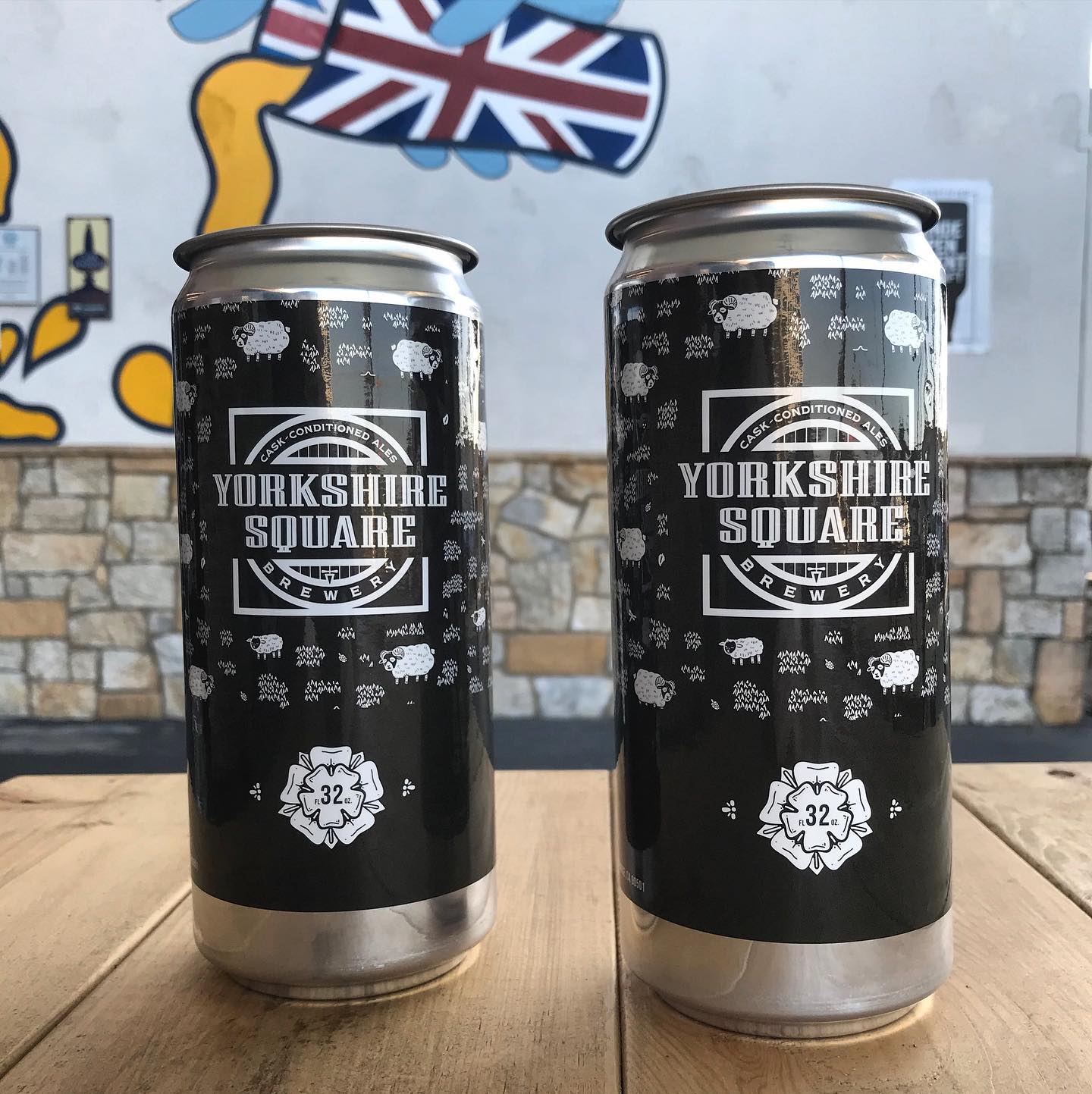 67. Capture a Kodak Moment with the Royal Family (cutouts) at Yorkshire Square Brewery and sip a pint of proper British beer.
68. Be transported to the heart of Japan in Mitsuwa Marketplace with fresh Japanese grocery products, a large food court featuring authentic Japanese cuisine such as ramen noodle, donburi, sushi, sashimi, bento, plus shops with authentic trinkets. Mitsuwa is a local destination for experiencing Japanese culture and the best of Los Angeles' Japanese cuisine.
69. Eat ice cream in a new way with liquid-nitrogen crafted treats at Creamistry.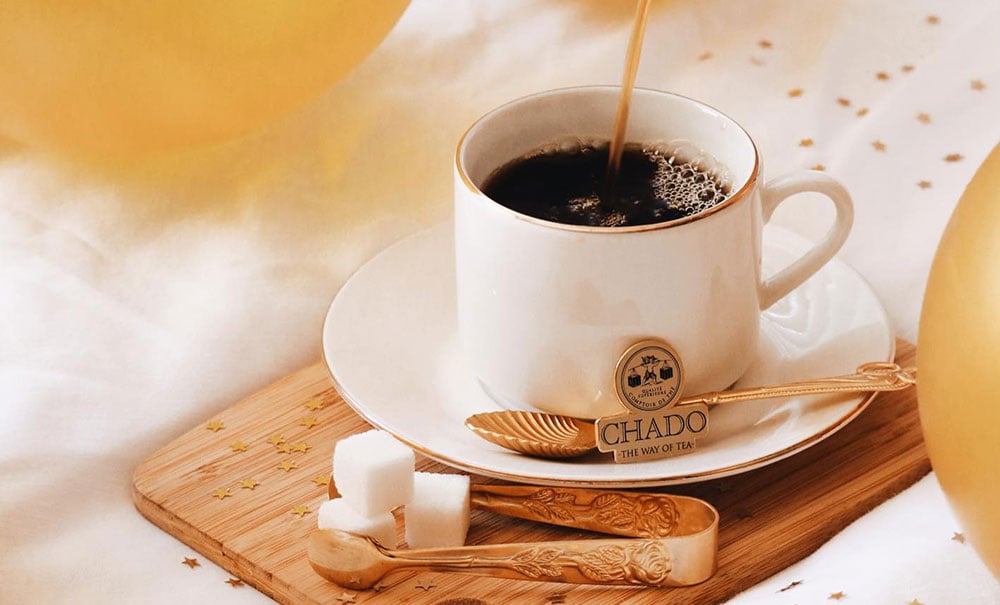 70. Pinky's up – enjoy Afternoon Tea at Chado Tea the only tearoom in Torrance – hat and gloves, optional.
71. Take a brew tour with local options LA Beer Hop or SoCal Brew Bus.
72. Get the authentic taste of Randy's Donuts right here in Torrance without driving to Los Angeles.
73. Book a Torrance hotel room at the California Welcome Center and receive a complimentary Overnight Kit.
74. Flip your calendar forward to December and make a note to see one of the biggest holiday lights displays in the South Bay – Sleepy Hollow Holiday Lights Extravaganza.
75. Visit Miramar Park and say, "Hello!" to the beloved dolphin statue and kiss the bronze, 42-inch high, 300-pound whimsical frog sculptor to see if it turns into a prince.
76. Celebrate the City's Centennial of Incorporation by dedicating a living tree.
77. Be a part of history, and sign-up to decorate the 2022 Torrance Rose Float – decorate – decorate – TORRANCE ROSE FLOAT ASSOCIATION You're guaranteed to come out smelling like a rose, every time!
78. Get crafty with the Torrance Library on the first and third Wednesday of every month at noon on Zoom. Share. Learn. Be inspired. Connect online with fellow crafters to discuss your current craft projects. To join, send an email to DFielder@TorranceCA.gov. For more info, call 310.371.2075.
79. Let someone else do the driving – catch a ride on Torrance Transit.
80. Check out Red Car #4601on display at the east end of Wilson Park near the entrance of the Southern California Live Steamers. Red Cars were the main mode of transportation when the City was founded in 1912. Pacific Electric tracks crisscrossed the southland carrying passengers and freight on the famous Red Cars for over three decades.
81. Watch an episode, or five, of CitiCABLE 3's COMMUNITY COOKING, and get inspired by the mouth-watering recipes. Pick your favorite(s) and shop for Farm-fresh ingredients at the Torrance Certified Farmers' Market. The show airs daily at 9:00 AM, 9:30 AM, 3:30 PM and 6:30 PM.  Warning:  This show will make you hungry!
82. Mary, Mary Quite Contrary How Does Your Garden Grow?  Participate in plant propagation and/or helping with the management of native plant/pollinator gardens in parks, or . . . in the City's Nursery. Contact Tracy Drake, Park Services Manager, at tdrake@torranceCA.gov or 310.618.6272.
83. Plan a private screening at your AMC Safe & Clean Theatre. Reserve a screening for your family movie night or host up to 20 guests.  New movies starting at $149+tax or Fan Favorites for $99+tax.
84. Check a book out from the Torrance Library, in person, because you can, now.
85. Visit Cansu Art Gallery – intuitive dynamic art with sand that comes from stillness and is created "in the moment" without any thought or pre-visualization. (Update: Cansu has recently closed.)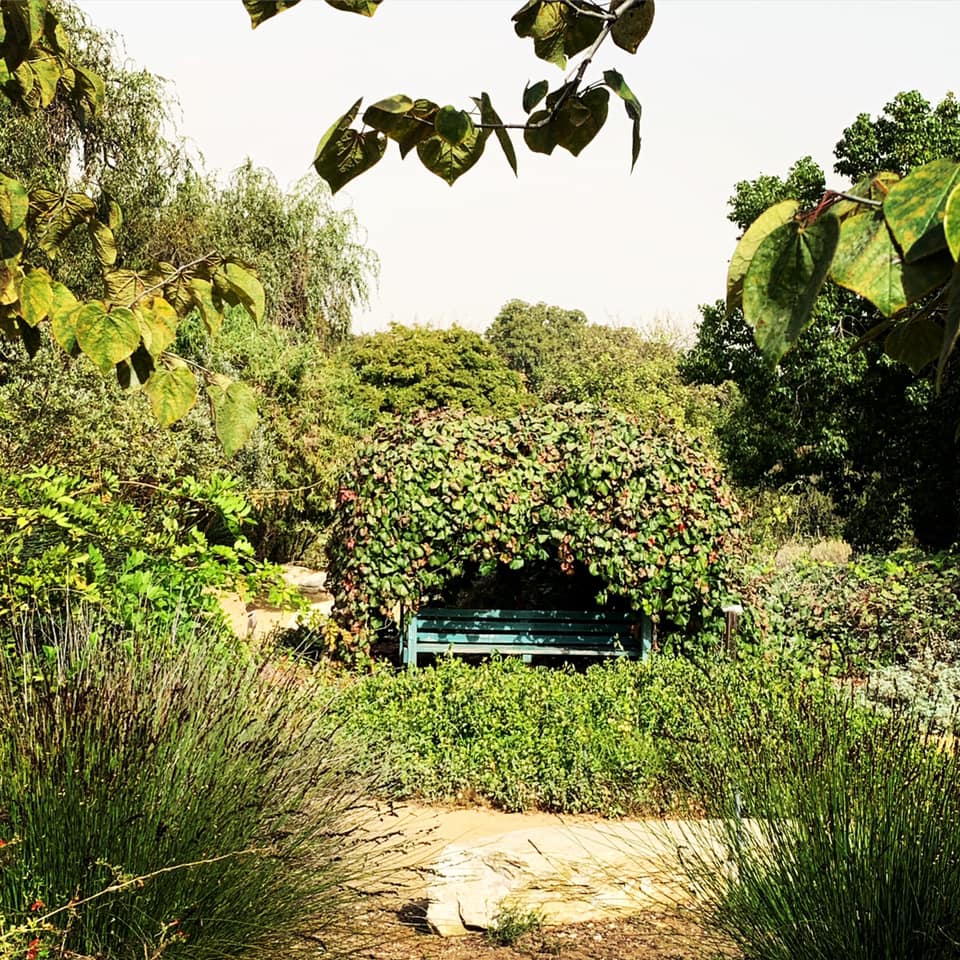 86. Meander through the Water Wise Garden around the perimeter of the Madrona Marsh Nature Center. Interpretive signs will educate you along the way.
87. You survived the pandemic for over a year, but . . . can you travel back in time and solve a mystery in just 60 minutes that will allow you escape the room, or not?! Back in Time Escape Room is open again for in-person bookings!
88. Sponsor-a-Senior (High School Senior) through Project HOPE – a collaboration of the heart, which works hand-in-hand with TUSD and other entities to supports homeless students and their families.
89. Research a Name on the Wall, as the Torrance Historical Society persists in its project to gather and preserve the too-short life story of each of the 146 Torrance military personnel who gave their lives in service to country.
90. Play Tourist in your own City and plan an itinerary, or two. Click on the Pick Your Visit icon in the lower right corner of your screen.  There's also a free app download in Google Play and App Store.
91. Check out the City's May calendar for a list Armed Forces Day events present, and past – virtual and live.
92. Dust off your dancin' shoes – group classes (and private lessons) are baaaaaaack at the Monarch Ballroom – come solo, with a partner, or friends.
93. Take-in the history of our City's Incorporation on Display in the glass case in the entryway of the Katy Geissert Library. Coming soon.
95. Join the Torrance Historical Society for their Annual Meeting, as former City Manager LeRoy Jackson will provide a short program highlighting the City's Incorporation in 1921. Sunday, June 6th, at 11:00 AM via ZOOM. Program is free and open to the public.
96. Picture yourself lying on Torrance Beach or sunbathing poolside upon your very own hot-off-the-press, everyone-wants-one Torrance Beach Towel. Get yours from the California Welcome Center, today!
97. Think you are a master of eating spicy ramen? Take the Ko Ryu Spicy Ramen Challenge at Ko Ryu Ramen restaurant and see if you have what it takes to get free toppings for life! You may find yourself next to other some-like-it-hot brave souls on the Legends Challenge Wall of Fame.
98. Drop anchor in front of the 18-foot, 16-ton ship's anchor that has been dry-docked on the corner of Carson St. and Del Amo Circle East for over three decades. You must go there to solve the mystery, as to which ship it once belonged.
99. Checkout the historic El Camino Real Bell Marker on Sepulveda – between Anza and Prospect on the south side. The bells were used to mark the original route of "El Camino Real" (Royal Hwy or King's Hwy) from San Diego to Sonoma – a 700-mile historic California Mission Trail that connects 21 missions, 4 presidios and several pueblos.
100. Visit the Lago Seco Fruit Trail located in Lago Seco Park – around the perimeter of the Community Garden, where 21 dwarf fruit-bearing trees were planted during Arbor Week in honor of the 100th anniversary of incorporation of the City of Torrance (1921-2021). This is an edible art installation – signage and tree tags are coming! The project is the work of the Fallen Fruit Artists in contribution to Torrance Art Museum's (TAM) adventurous new community-based public art exhibition called ULTRA!, which opens on July 17 and runs through August 28, 2021.