Take an Imaginary 'Quintessential California' Vacation to Torrance
Torrance has everything one needs to relax – beach views, delicious eats, unique virtual tours and craft beer. While travel isn't possible at the moment, an imaginary vacation can always make a fun escape from reality. Discover a day in Torrance from home with this itinerary:
8:30 a.m. – Island Breakfast
Nothing says "vacation" clearer than an island breakfast. Fun fact – the only King's Hawaiian Bakery and Restaurant, creators of the iconic sweet rolls, is located in Torrance. Pick up a pack on your next grocery run and turn them into French toast – one of the bakery's signature dishes. If you're lucky enough to be local – order the must-try Big Island Breakfast of champions to-go.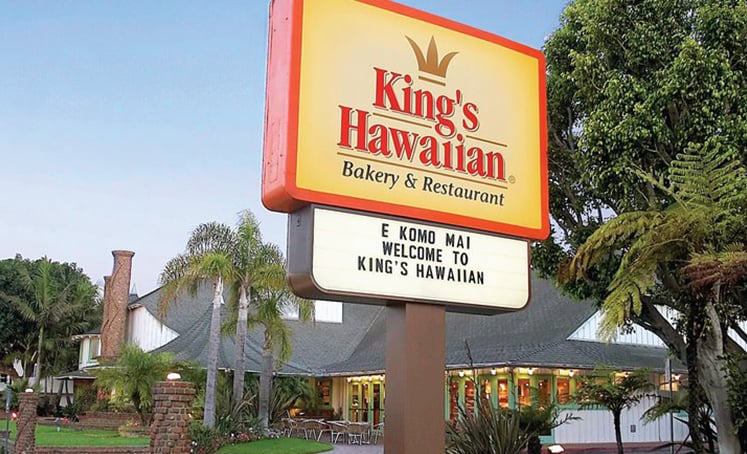 9:30 a.m. – Get Dressed
Time to get out of PJs! Torrance is home to Del Amo Fashion Center – one of the top 10 largest malls in the U.S. with 2.5 million square feet of shopping. Its store list offers plenty of inspiration and many offer local curbside pick-up or online options.
10 a.m. – Connect with Nature
Madrona Marsh Preserve and Nature Center is one of the South Bay's most surprising attractions. The last remaining vernal marsh now offers a virtual look at its rare wetland habitat full of native plants, wildlife and birdwatching. The virtual tour is also an entertaining way to keep children busy, featuring Miss Cindy "the bug detective," Ms. Susan who "speaks skunk," Mr. Dave "the snake whisperer" and more. ⁠
10:30 a.m. – Gather Lunch Ingredients
Torrance has nearly 400 eateries on its plate, but it's most known as the unofficial ramen empire of SoCal. Plan strategically to make Torrance-inspired ramen for lunch and order delivery from the nearest Japanese market, such as Mitsuwa Marketplace in Torrance.  
Noon – Get Cooking
Authentic Tonkotsu broth recipes are highly guarded secrets, but Japan-based chef Kousuke Yoshimura at Hakata Ikkousha Ramen in Torrance shared some tips on taking your store-bought ramen kit to the next level. Chef Yoshimura recommends using every part of pork, such as bones, skin and fat for a full-bodied and collagen-rich soup. This process already makes it tasty to serve as is, but you can elevate the flavor even more by storing it in the fridge for a day. For toppings, chef Yoshimura recommends using meat from pork shoulder, green onions and wood ear mushrooms. He also suggests going lighter on the toppings to keep the balance of flavors and maintain the perfect temperature of the dish. 
1 p.m. – Welcome Aboard
History buffs, and those who miss being on a plane, will love this short virtual tour of the Western Museum of Flight. The museum is home to some of the most classic aircrafts from around the world and teaches visitors about Los Angeles aviation history, aircraft industry and other fun facts. 
1:30 p.m. – Sweet Treat Time
For an afternoon snack, bake some iconic treats. DoubleTree by Hilton released the recipe of their famous Chocolate Chip Cookie so we can satisfy the craving while we wait to get our cookie at DoubleTree by Hilton Torrance/South Bay. 
2 p.m. – Take a Virtual Walk to Film Locations
Torrance has served as a backdrop for more than 200 films and television series episodes. Take a virtual tour of some of the most famous locations, including the high school from Beverly Hills, 90210, Buffy's house from Buffy the Vampire Slayer and many more. Be sure to include them on your watchlist for later too!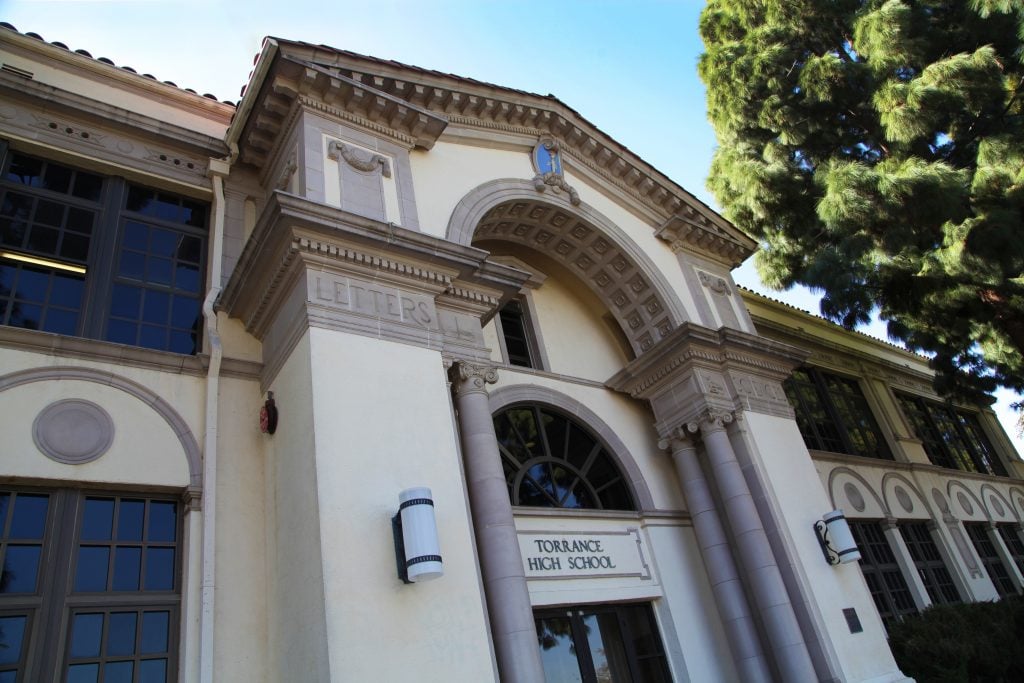 6 p.m. – It's Beer O'Clock!
Another thing Torrance is famous for? Its innovative craft beer scene! 
One of the local pioneers, Smog City Brewing owners Jonathan and Laurie Porter, host a virtual live beer tasting every Thursday, guiding the audience through a variety of beers, answering questions and featuring a special guest each week. Participants can order beer delivery in advance, which ships all over California, or pick up a few bottles at Trader Joe's, BevMo, Whole Foods or Total Wine.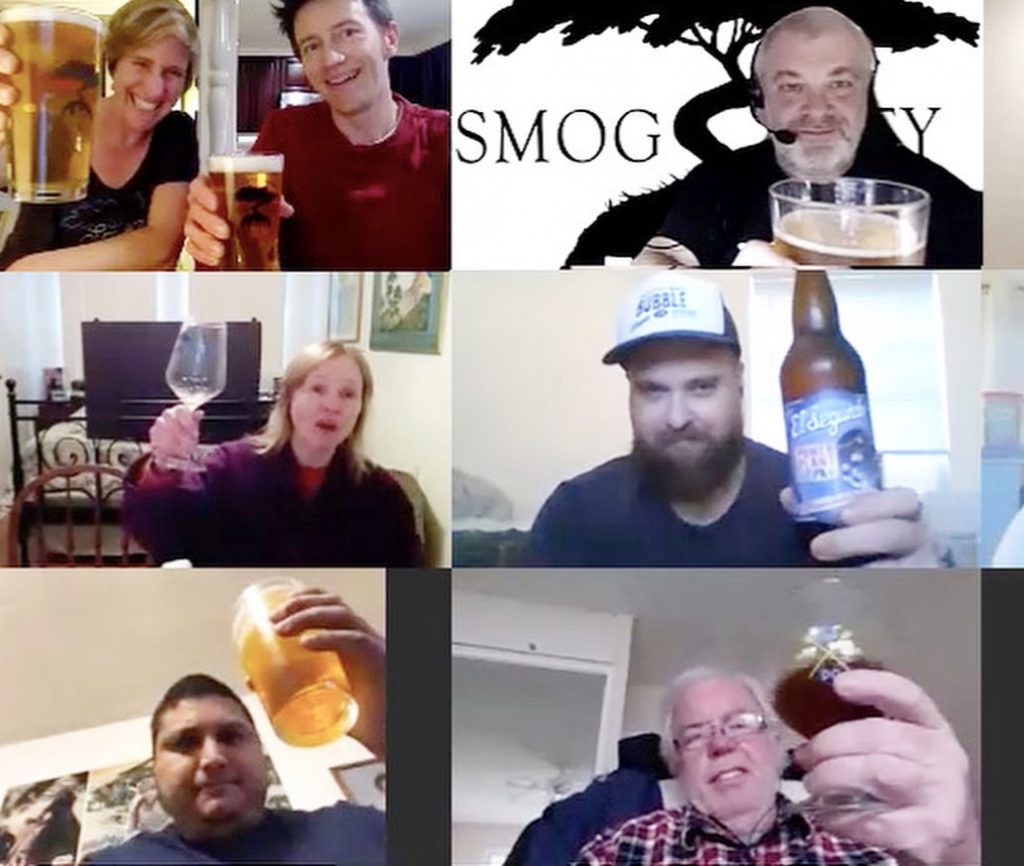 Last year, Torrance's beer scene welcomed Buzzrock Brewing Co. at The Brews Hall @ Del Amo, the city's first multi-concept brewery and food hall founded by comedian George Lopez, which has quickly become a local favorite. Beer fans can order crowlers for pick-up and watch an on-demand virtual introduction to the brand:
and a guided tasting of four beers led by head brewer Justin Caire. 
7 p.m. – Dinner with The Depot
The Depot is another must-try food stop in Torrance. Not only because it's housed in a 1912 historic train station used for the Los Angeles Red Car Line, but because you can transport yourself all over the world with its diverse menu. Chef Michael Shafer shared a recipe to one of his most popular dishes – Grilled Salmon with Ginger Vegetables: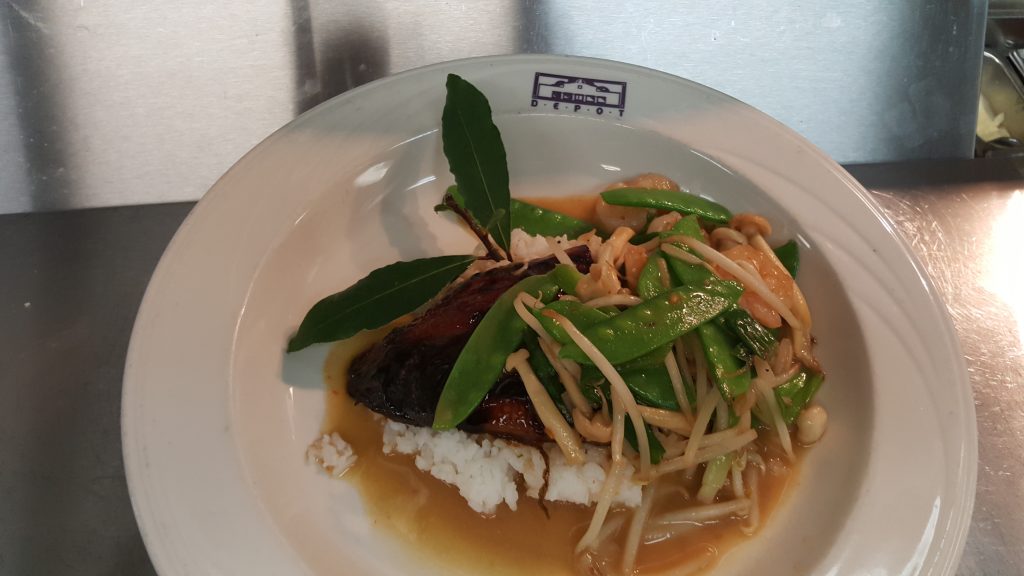 Cook a desired amount of white rice according to packaging instructions.
In a hot sauté pan, sear an 8-ounce filet of salmon for 30 seconds on each side. Remove and set the filet on a sheet pan.
Preheat the oven broiler to high. When vegetables are half-way cooked, place the salmon to broil for 45 seconds.
Heat a drizzle of oil in a sauté pan and brown slightly 1/8 cup of chopped onions.
Add 3 ounces of snap peas and 1/2 cup of bean sprouts. Sauté for one minute.
Add 2 tablespoons of light sodium soy sauce, 1/2 tablespoon oyster sauce, 1/2 teaspoon of chopped pickled ginger and 1/8 cup chicken broth. Mix all ingredients and add 2 tablespoons unsalted butter.
Pour vegetables over broiled salmon and steamed rice. 
Enjoy!
8:30 p.m. – Cocktail Hour
You're on an imaginary vacation, after all, so add a cocktail to your day! Madre! Restaurant and Mezcaleria attracts mixology fans from all over with its collection of more than 300 varieties of mezcal. El Matador, a balanced, refreshing and sweet cocktail, is the perfect choice for those trying mezcal for the first time. Follow owner Ivan Vasquez recipe: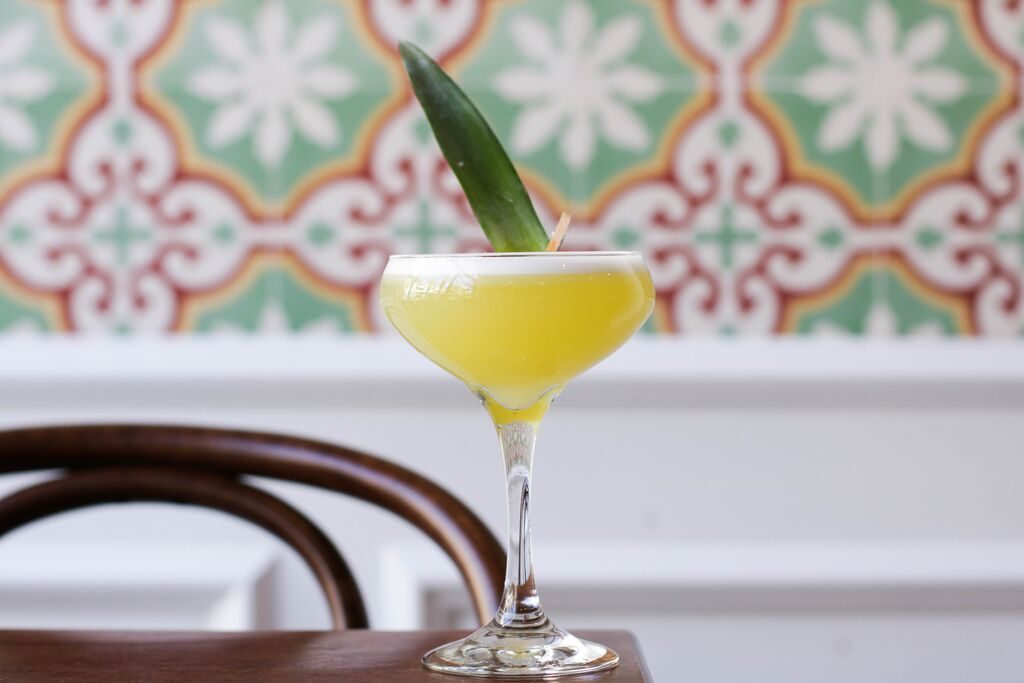 Shake 2 ounces of mezcal or tequila blanco, 2 ounces of fresh pineapple or mango juice, 3/4 ounce of fresh lime juice and 3/4 ounce of agave syrup in a shaker.
Rim glass with a mix of half kosher salt and tajin.
Strainer fresh ice.
Garnish with a pineapple slice or leaf. 
9 p.m. – Beach Sunset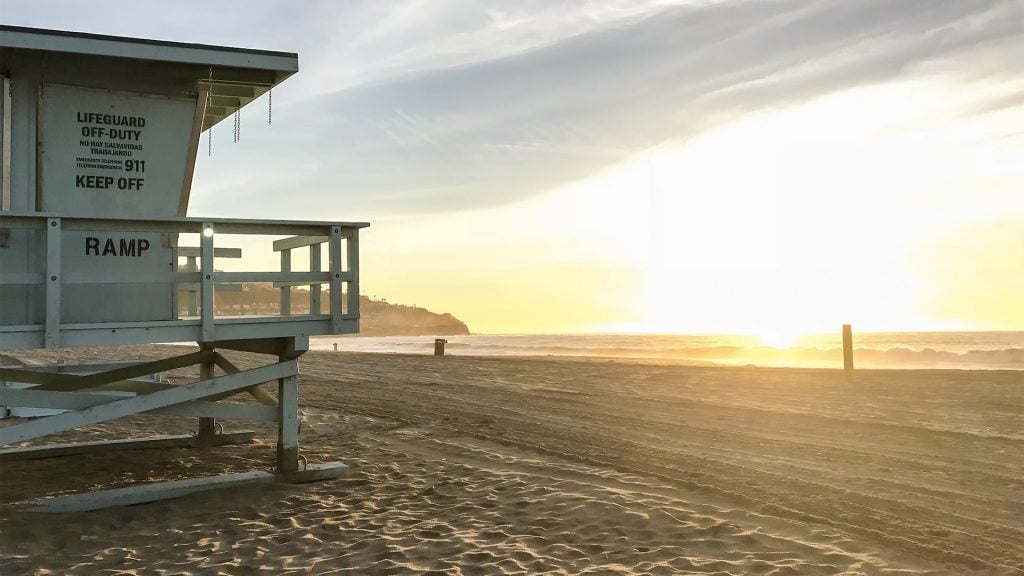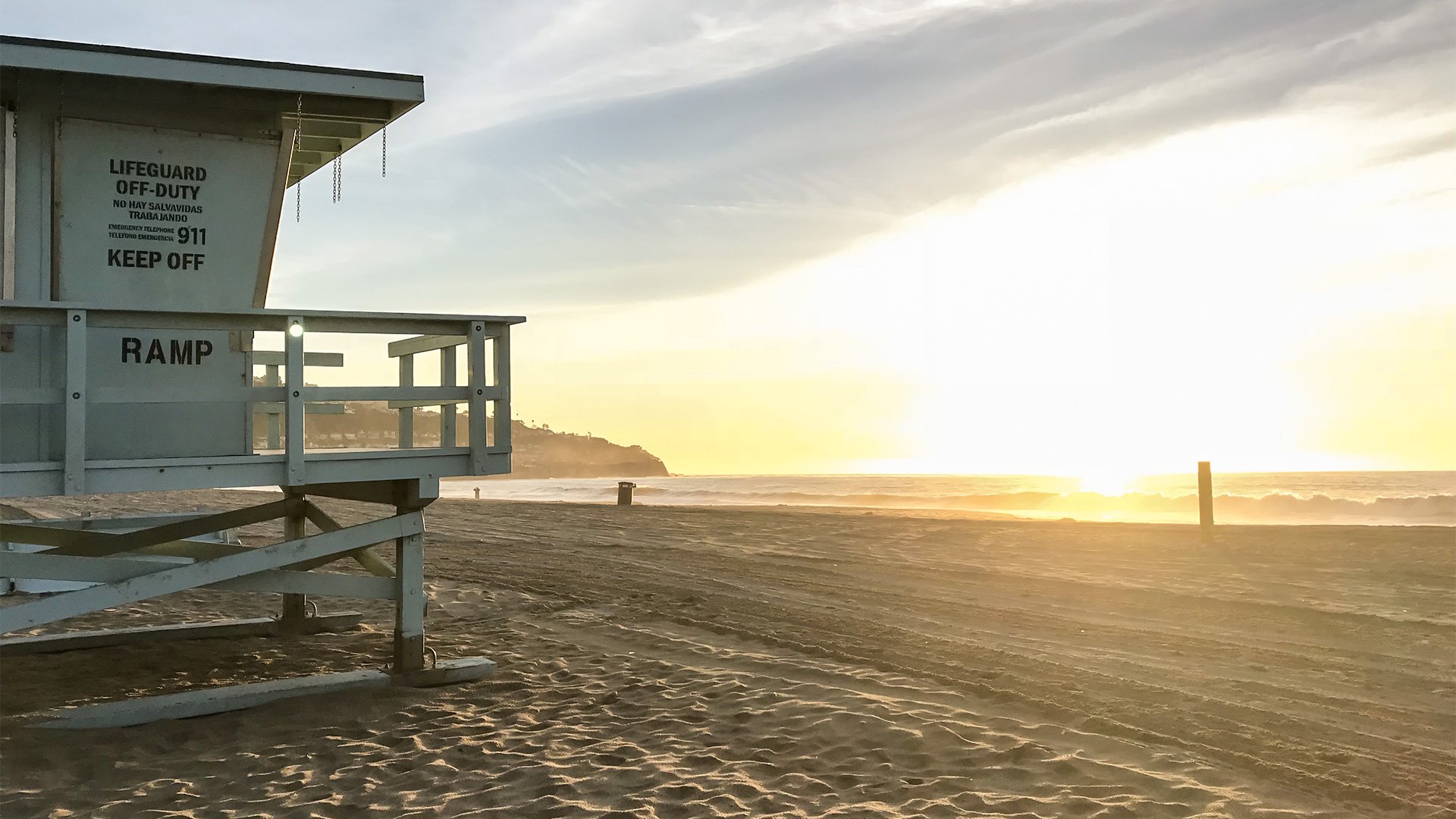 Crowd-free at most times Torrance Beach is the perfect place to end any day. Stream a sunset through a live web cam and enjoy a relaxing view of crashing waves to end your day exploring Torrance. 
10 p.m. – Sweet Dreams
As you fall asleep, know that soon you'll travel again. Dream about what it might be like to relax at Torrance hotels, live it up on a pristine beach, venture onto a food crawl and connect over a pint of craft beer. When it's safe to travel again, Discover Torrance will be here to welcome you back.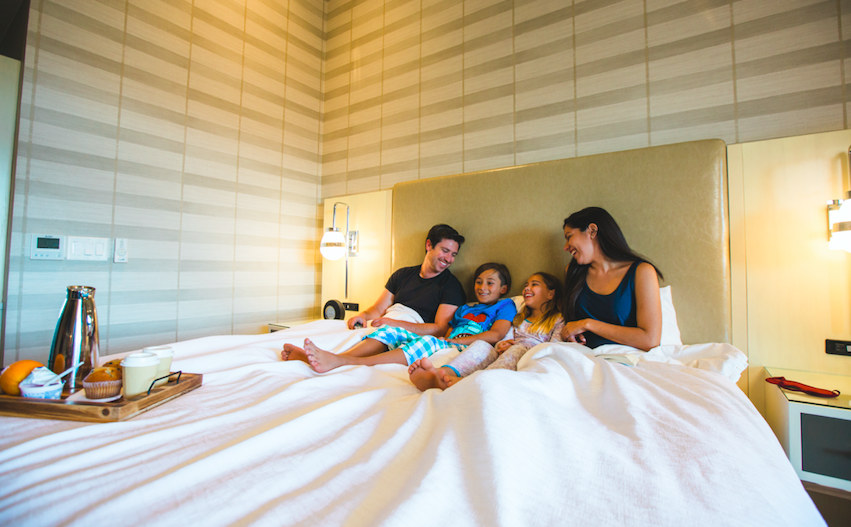 For other virtual Torrance experiences, visit discovertorrance.com/virtual.