Stay and Play in Torrance for the BeachLife Festival
The 2023 BeachLife Festival on May 5 – 7 in nearby Redondo Beach has an amazing lineup with headliners including The Black Keys, Gwen Stefani, Pixies, Modest Mouse and Sublime with Rome. What's even more amazing is that Torrance is just three miles away and close to all the festivities.  
With 15 hotels to choose from, you'll find lots of options ranging from deluxe suites to more wallet-friendly alternatives. Rideshare apps and buses make it super easy to go back and forth to the festival as much as you like, making Torrance your homebase. If you're flying in, LAX or Long Beach are your best bet for flights and both are nearby. With a gorgeous locale like this, coming early and staying late should definitely be on your agenda. Here are our tips for making the most of your trip: 
In Torrance you'll find 1.5 miles of uncrowded beach that may just be the calm you're craving post or pre-festival. Torrance Beach is one of those that flies a bit under the radar in Southern California, which is just the way we like it.  
There is plenty of beach parking and tons of shops and restaurants nearby, along with restrooms, outdoor showers, beach wheelchairs, bike rentals and more. If you're up for a ride, Torrance Beach is also the starting point of The Strand, a 22-mile bike path that runs all the way up to Will Rogers State Beach in Malibu. 
SHOP AT DEL AMO FASHION CENTER 
Torrance is also home to one of the largest malls in the US. We're talking three levels and more than 200 stores of serious retail potential. Restaurants, movies, escape rooms, Dave & Busters, Barnes & Noble and loads more are all yours to explore. And if you need help planning your stay stop by the California Welcome Center Torrance. You can plan through our interactive kiosk, shop locally-sourced merchandise, get custom activity planning, learn from our experienced and friendly staff, and more. The California Welcome Center is located at the main entrance, level 1.   
Being as close to LA and Hollywood as Torrance is, it's no wonder that it's been the film site for all kinds of things. You can tour the sites for TV shows like Buffy the Vampire Slayer; Beverly Hills, 90210, and NCIS, and films like Horrible Bosses, The Longest Yard, Scarface, Bad Santa and She's All That. Not to mention spots from commercials ranging from Coca-Cola to Victoria's Secret. No need for a star map. We've put together a list for you. 
ADD A SPORTING EVENT TO THE ITINERARY 
Depending on how the NBA playoffs go, the LA Lakers may be playing Game 2 in Round 2 on May 5 at the Crypto Center (formerly the Staples Center). The Los Angeles Angels will be playing the Texas Rangers May 5 – 7 and the Houston Astros May 8 – 10. Also, the Los Angeles Dodgers will be playing the Philadelphia Phillies from May 1 – 3. Torrance is close to several stadiums that house every professional Los Angeles sports team which makes Torrance a great central hub to call home when watching these events. 
Don't have time for a game during this weekend? Torrance can always be your hub for sports year (and season)-round.  
GRAB A BITE AT KING'S HAWAIIAN 
Incredible restaurants are a Torrance specialty and we've got 400+ spots to prove it. A transplant straight from Hilo, Hawaii, KING'S HAWAIIAN® Bakery & Restaurant does breakfast best, specializing in local Hawaiian and American dishes. They also do lunch and dinner, or you can grab something freshly made from their bakery to take home. 
Torrance is known as the Ramen Capitol of Souther California for a reason. An impressive number of local restaurants specialize in this Japanese dish. Think of it as Japanese comfort food. One bite of this fresh goodness will tell you why so many are obsessed with it. Check out our top eight favorites using this downloadable map.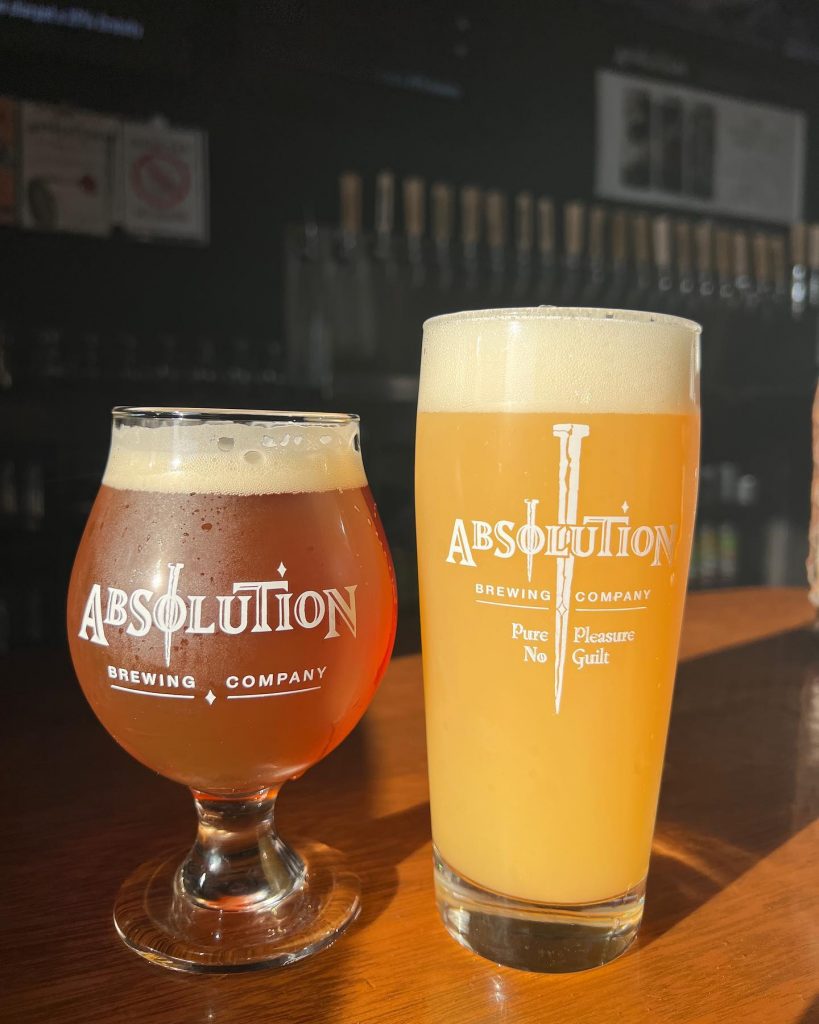 There are craft brews aplenty in Torrance. It's something we take great pride in and the competition certainly brings out some incredible sips. Try out spots like Absolution Brewing Company – which use simple Old World ingredients like water, grain, yeast and hops. Or check out Smog City for their innovative and fun selections.
Plan an afternoon trying a few. You won't regret it. 
MAKE IT PERSONAL WITH A CUSTOM GETAWAY 
Torrance is a thriving coastal city near some of the biggest attractions in Orange County and the greater Los Angeles area, which gives you a lot of options. Book your stay and discover everything that is unbelievable, but true, in Torrance